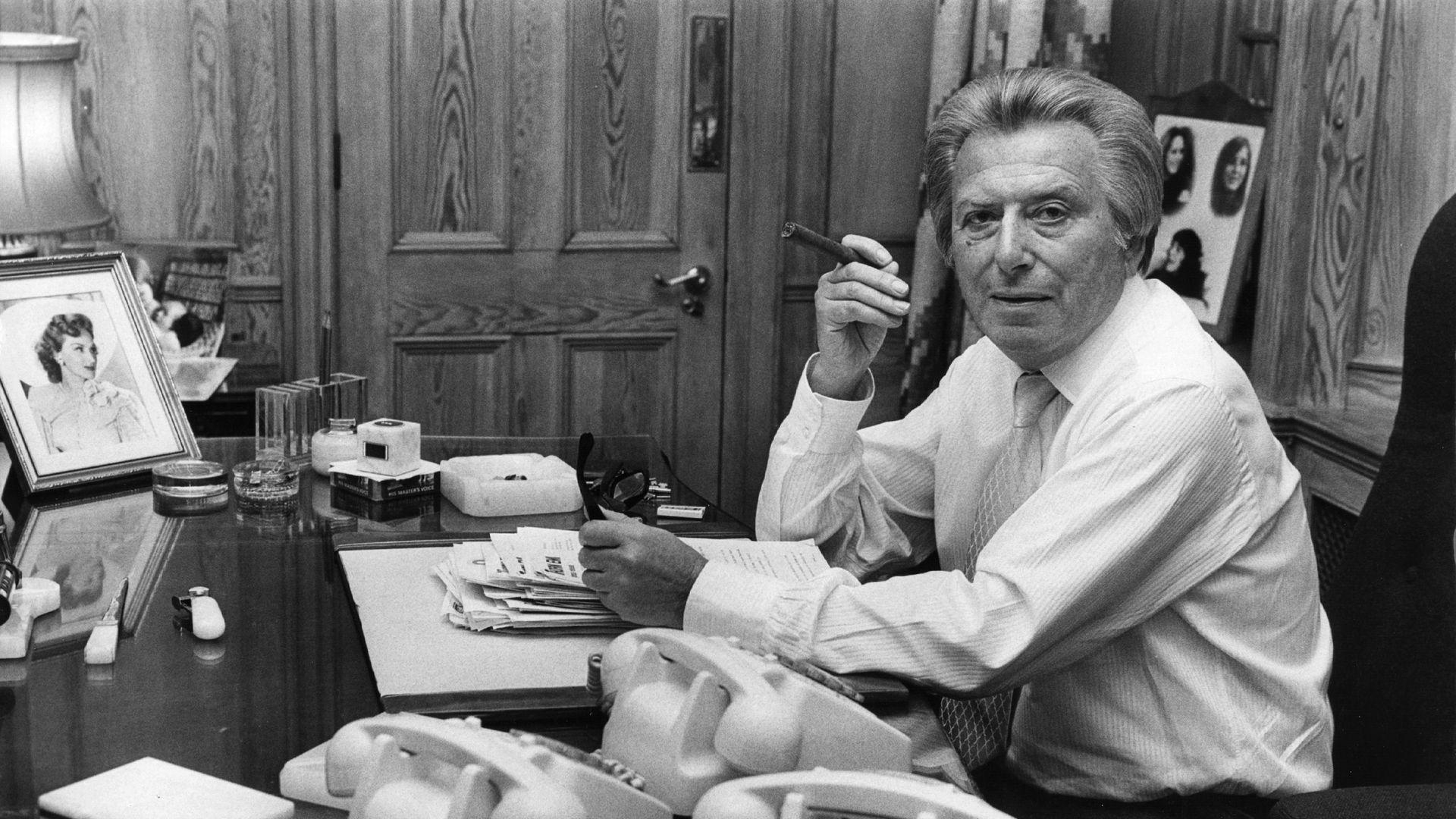 TIM WALKER on being charmed by Lord Delfont.
Lord Delfont has enjoyed something of a career renaissance in recent years, albeit posthumously. Sir Michael Gambon played the great showbusiness impresario as a thoroughly decent man in the film Judy – the Judy Garland biopic that had Renée Zellweger in the title role – and, the year before that, there was Stan & Ollie, in which Rufus Jones also got across his generosity of spirit as he fixed a British tour for the comedy duo in their twilight years.
I caught up with Delfont in 1986 when, despite the fact he was 77, he was still the very energetic chairman of the entertainment conglomerate First Leisure. For all that he'd achieved, he was every bit as warm, charming and modest as the two recent film portrayals suggested and insisted on me calling him "Bernard". 
First thing he said was he wasn't sure if he should have accepted the peerage. "Sir Bernard sounded a lot friendlier, I hardly get the time to go to the debates in the House, and anyway it was all luck so what's the point making a fuss about it?"
I was just a callow local newspaper reporter who'd come up to London to interview him, but he treated me like royalty, and, even as his secretary kept reminding him of other commitments in his diary, he allowed it to go on well into extra time.
It wasn't just Judy Garland and Laurel and Hardy who owed him, but a whole generation of stars that he'd helped on their way, among them Morecambe and Wise, Tommy Steele, Danny La Rue, Frankie Howerd, Norman Wisdom and Tommy Cooper. He'd also in his previous role at EMI overseen what for my money were two of the most stylish and opulent films ever made, the Albert Finney Murder on the Orient Express and the Peter Ustinov Death on the Nile. This was a man who'd helped to entertain us all at some point in our lives.
Delfont had experienced poverty and misery in his life as well as wealth and success and it was almost certainly that which made him so grounded. He'd been born in Tokmak, a poverty-stricken village in what was then still the Russian Empire, the second son of Isaac and Olga Winogradsky. In 1912, the family moved to the East End of London and the Winogradsky children – mindful of the anti-Semitism that was prevalent at the time – changed their names and begun what turned out to be three remarkable careers.
"There is something about people who come to this country with no money," Delfont told me. "They often go far because they are prepared to work hard, prepared to give more of themselves. They are people who know how privileged they are."
His brother Leslie became probably the most celebrated theatrical agent of his day, with the likes of Laurence Olivier and Danny Kaye on his books. He is the father of Michael – now Lord – Grade, the television executive and businessman. The third Winogradsky brother was Lord Lew Grade, the film and television mogul.
Bernard and Lew tried their hands at performing before switching their energies to putting on shows which often put them into direct competition. "I may be Lew's brother, but in business we're at each other's throats," Delfont said. 
He admitted there had been terrible rows over the years, not least when they both found themselves making rival films about the very same subject. "That was a disaster. Lew was making Raise the Titanic at the same time that my organisation was filming SOS Titanic. It was dreadful timing, but by the time we found out about it neither of us was able to go back."
Both films sank without trace and Lew famously said when he looked at the profit and loss accounts for Raise the Titanic that it would have been cheaper to have lowered the Atlantic.
I met Delfont not long after the death of his mother Olga at the age of 96 and that, he said, and brought him and Lew closer together than ever. Leslie had died in 1979 after a long period of ill health at just 63. 
I asked Delfont if he had any plans to retire to his country house in Angmering in West Sussex and he laughed. "I'm a grafter and grafters don't quit," he said. Delfont was to toil for another seven years and Lew for 12. It's a funny thing, but as I grow older I find I forget about so many rich and famous people I've met, but I remember Delfont vividly only because he was kind, and, as an immigrant, he appreciated this country more than anyone I ever knew. 
What do you think? Have your say on this and more by emailing letters@theneweuropean.co.uk
Most popular