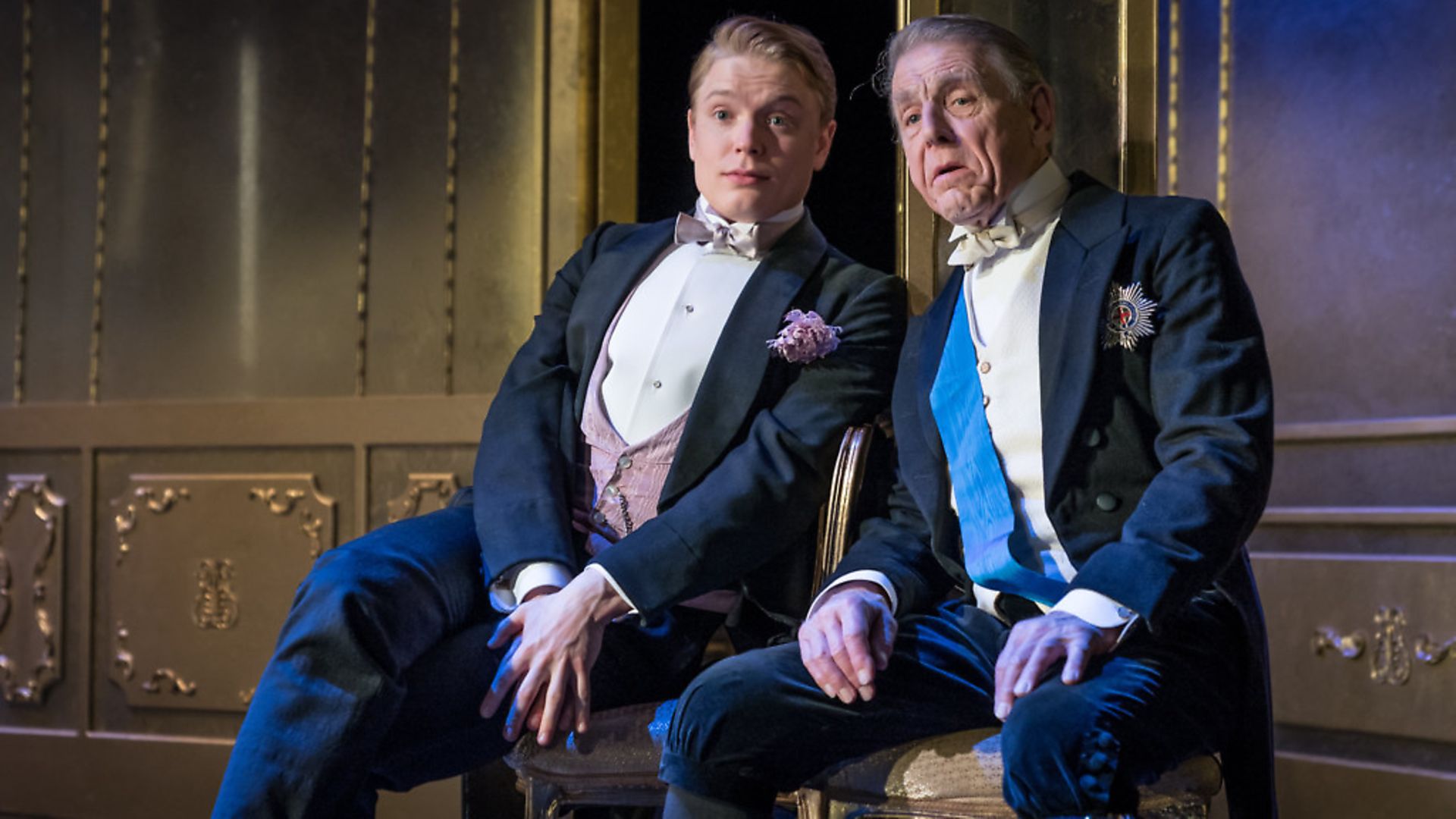 An ideal cast overcomes a flawed play
'It takes great courage to see the world in all its tainted glory, and still to love it,' observes Viscount Goring in An Ideal Husband. In so many of Oscar Wilde's works, the wit is the master of the plot, whereas in this one it's very much the servant. This look at tainted humanity – in the shape of an MP with a dodgy past – is probably the closest the playwright came to writing a kitchen sink drama.
Ibsen was said to have been a big influence upon Wilde when he wrote it and it's hard not to get the sense of a funny man attempting to be serious. It contains what was, in its day, brave stuff about women's rights and the lot of those stuck in unhappy marriages. As noble as its objectives may have been, it's still a play of eccentric construction, which starts off as a melodrama, then flirts with farce and finishes up as a soppy old romance with a happy ending.
A lot of actors can't cope with the gear changes it necessitates, and there have been some lamentable productions over the years.
Happily, the director Jonathan Church has managed to assemble an excellent cast for the fifth instalment of the Wilde season at the Vaudeville Theatre. I would advise young drama students to drop by as it showcases a number of different acting styles from practitioners at the top of their game.
The pivotal role of the compromised politician Sir Robert Chiltern is actually the least challenging, but Nathaniel Parker makes the best of playing this stuffed shirt. Freddie Fox is a lot more fun as his dissolute pal Viscount Goring. The young actor knows how to flirt with an audience: the scene in which he declares that 'to love oneself is the beginning of a lifelong romance,' he executes beautifully, with a skittish little dance as he delivers the lines.
His stage father is also his real father Edward Fox, whose technique is based on impeccable timing, physical precision and oodles of old school charm. The chemistry between the pair is affecting: Fox père refers to Fox fils as his 'good-for-nothing son' in a way that is so loving it simply couldn't be faked.
Susan Hampshire delivers an assured turn as the old traditionalist Lady Markby, but, as is so often the case, the worst character makes for the best role. Frances Barber does not disappoint as the blackmailing Mrs Cheveley, who has chapter and verse on how Sir Robert's fortune was based on insider trading. All gusseted up in a scarlet dress, she prowls the stage like a vengeful dragon, hissing out her lines like fire.
I've seen this play a few times now, and I am still not sure, if honest, if I like it, but on this occasion the cast, who clearly get along famously, more than make up for it. All in all, it feels a bit like being invited along to a rather amusing house party.
Vaudeville Theatre, London, until July 14
Most popular