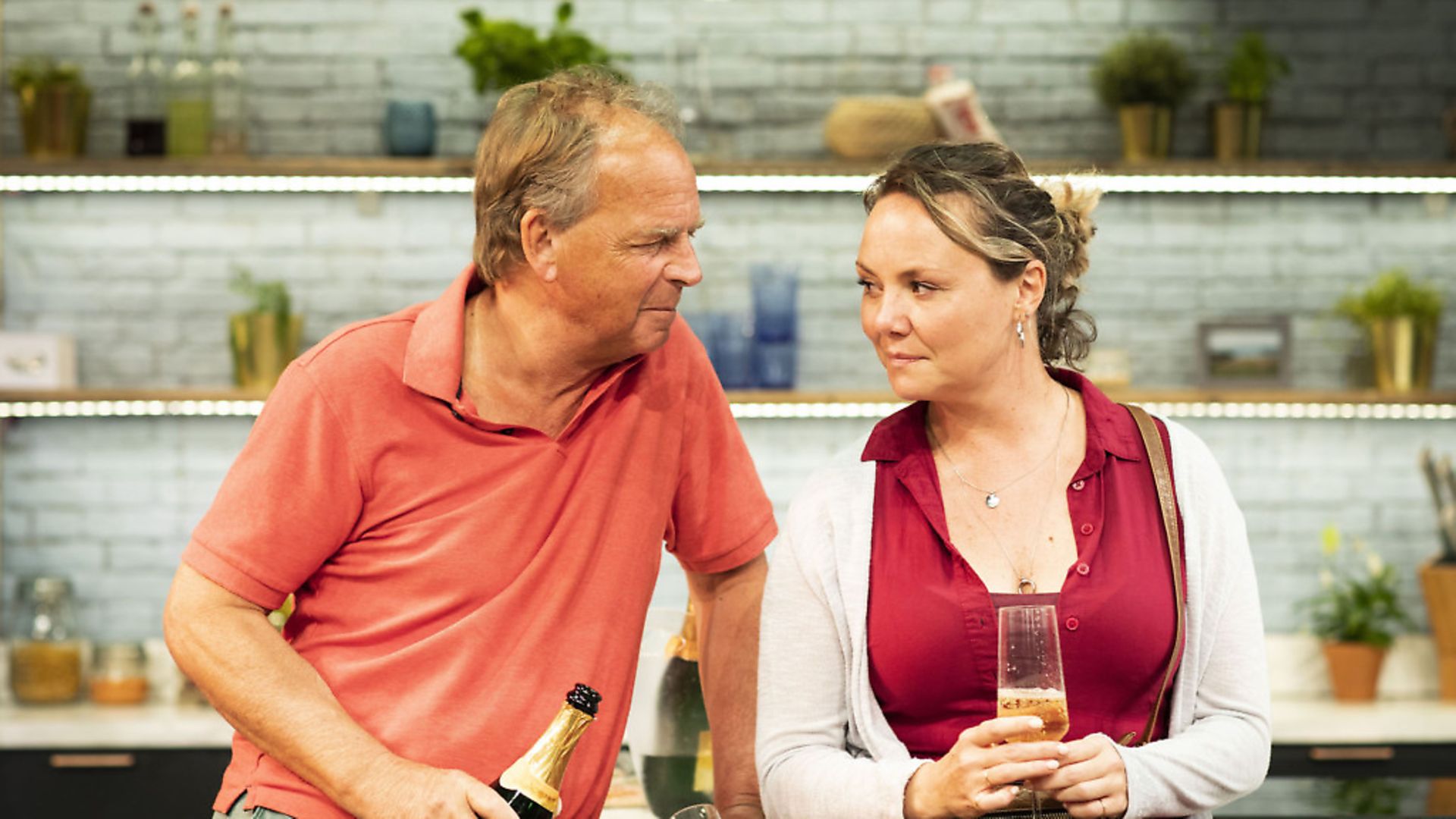 Stage review of Monogamy, at Park Theatre, London by TIM WALKER
Sometimes, not often, a great ensemble cast can take a mediocre play and turn it into something special by a real collective act of will. I've seen it happen only a few times before – I think, for instance, of what wonders Roger Allam and his fellow players managed to work with that ropey old farce Boeing-Boeing in 2007 – so it's an absolute delight to now see the cast of Monogamy pull off the same feat with such aplomb.
The flaw with Torben Betts' play is that it isn't really sure if it's a tragedy or a comedy. I suppose it's a cross between Abigail's Party and Absent Friends, but isn't as clever as either. It all revolves around Janie Dee as a character who appears to have it all, but actually has nothing. She plays a television cook, and, if that's not enough to make it clear she's a symbol of all that's vacuous in contemporary society, she's also an avid Daily Mail reader.
She's stuck in a faithless, miserable, booze-fuelled marriage with a piece of prize, over-cooked gammon played by Patrick Ryecart.
She's understandably carrying on with her handyman (hunky Jack Sandle), but has to contend with a neurotic, drug-addicted minder from the television studios (Genevieve Gaunt) and a high maintenance son (Jack Archer), who has decided that now is the time to tell his over-bearing dad that he's gay.
On top of all that, the handyman's wife (Charlie Brooks) has just discovered what's been going on and shows up at their house, only to be mistaken for a potential purchaser sent round by the estate agents. And, oh yes, the Mail has just obtained pictures of said TV cook drunk at a party and are threatening to publish.
Acting is ultimately about making the most of a line – giving it a life that doesn't necessarily come to it naturally when you see it on the printed page – and investing a character not just with credibility, but also humanity. It feels unfair to single out one actor in this exceptional ensemble, but Ryecart is just magnificent as the old reactionary in Garrick club socks who is coming to terms with how out of touch he is not just with the world, but also his own family.
He does things with his expression, his eyes and his posture that, taken together with his delivery, amount of a one-man pyrotechnic display of epic, attention-grabbing proportions. 'We like getting a bit sloshed in this house,' he says at one point. It's a funny line, but also a very sad one: the sardonic laugh that Ryecart elicits with it shows he's hit the target with lethal precision.
The piece is directed with brisk efficiency by Alastair Whatley, and it has a great set, courtesy of the designer James Perkins.
It says everything about it that, after it was all over, I could remember I laughed heartily, but couldn't remember why. That's always the case when you have unforgettable actors delivering all-too-forgettable lines.
Most popular