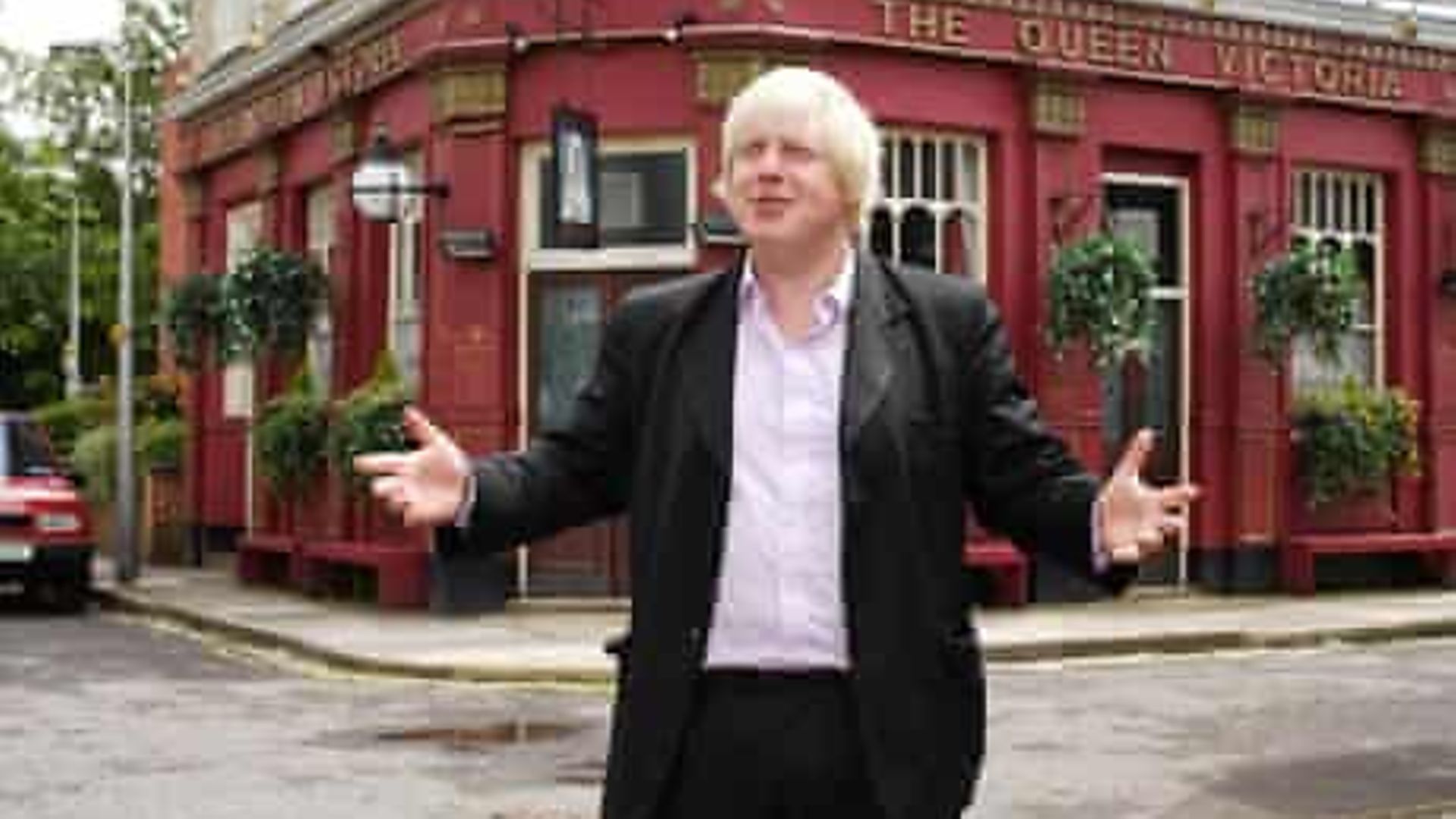 The Great British soap opera – that addictive mix of the trivial, juicy and catastrophic – is in decline. The audience for Coronation Street, ITV's 61-year-old soap set in the fictional northern town based on Salford, dropped by 19% in the past four years. In the same period, the viewing figures for Eastenders, BBC's mid-Eighties rival set in London's Albert Square, plummeted by nearly 40%. Brookside, Channel 4's edgier Liverpudlian contender, has already gone to the great story-farm in the sky.
The remaining soaps still have their loyal viewers, of course. But the days when a Christmas Day episode of Eastenders could command more than 30 million viewers (the one in which 'Dirty Den' served his wife Angie with divorce papers) have long since gone. The public's attention has been fractured and captured elsewhere: youthful audiences seem more resistant to the soaps' appeal, and their role as communal spectacle has been hit hard by the advent of multiple channels, on-demand viewing and the box-set.
Yet the singular art of the soaps was their ability to create not just a drama, but a long-running drama: the skilful prolonging of tension, the intermittent delivery of crisis, and the weaving together of crackling local gossip – a burgeoning flirtation, a new hair-do – with the painfully momentous stuff of life: infidelity, cancer, rape, divorce and death.
Although the delivery of this type of television drama has been disrupted by technological change, however, our appetite for it remains. As the soap's hold over television declines, its raw ingredients have migrated elsewhere: to politics. We now have a new British soap, but it's not confined to television. It streams constantly on the news and radio, on Twitter and other internet sites, and in newspapers and magazines. It's set in Westminster, and its name is Boris.
Perhaps more so than any prime minister in living memory, Boris Johnson has succeeded in delivering a constant diet of drama to the British public. He has attained a larger-than-life status in the public eye, to the extent that – like Madonna, Cher or Prince – he is instantly recognisable by his first name (his opponents try to fight this status, uselessly, on Twitter with pleas of 'Stop calling him Boris!').
Historically, British politicians have sought to embrace seriousness, avoiding potential embarrassment. But with what turned out to be an acute political instinct, Johnson instead grabbed for the popular power of comedy and self-caricature. He is as keenly aware of his brand as any "influencer", deliberately ruffling his hair before a press appearance (one onlooker also heard him say "Showtime!") His form – big, blond, rumpled and chaotic – is instantly recognisable, and irresistible to both photographers and cartoonists. As a result, his image gets everywhere.
Then comes his storyline, and it is rarely dull. Indeed, it's straight out of the soap playbook, with cliffhanger endings and seamless shifts from the personal to the political and back again.
Imagine it on a storyboard: in June 2019, Boris has an almighty row with his girlfriend, and neighbours call the police. By the end of July, he's leader of the Conservative party, going on to a bumper December election win.
After weeks of speculation that has the nation on tenterhooks, he pushes through a Brexit deal – on Christmas Eve! In February, he finalises his divorce, and shortly afterwards announces a baby on the way with his new fiancée.
In early March 2020, an entirely new disease, Covid-19, is paralysing the world – China and Italy are in crisis – but a cheerful Boris is still shaking hands "with everybody". Covid-19 cases rocket in the UK, the country goes into lockdown, and Boris himself is rushed to hospital with the disease and nearly dies. Weeks later, his son Wilfred is born. For a year the UK does the hokey-cokey in and out of lockdowns, never knowing quite when until the very last minute.
In March of this year there's a blast from the past as a garrulous American ex-mistress pops up, Jennifer Arcuri, with lurid tales of trysts with the then-married Boris during the London Olympics. In April, it's war! His formerly close aide Dominic Cummings launches an attack on Boris's leadership which culminates in a full-on assault during evidence to the Commons in May. Shortly afterwards, political acrimony is drowned out by wedding bells as Boris and his fiancée Carrie tie the knot in a secret ceremony, making her the third Mrs Johnson. Then comes a ding-dong with Macron in the EU "sausage war" over the Northern Ireland protocol. Now check the ratings.
Johnson is acutely aware of the power of story: he recently told an Atlantic magazine reporter, Tom McTague, "People live by narrative. Human beings are creatures of the imagination." That's partly true, but their reality depends on policies, which either lead to tangible results – a reliable job, a decent wage, affordable housing, an NHS operation within a bearable time-frame – or the painful absence of those things.
Johnson is quick-witted but reportedly impatient with the detail of policy. Caught up in the dramatic churn of the pandemic, buoyed by the success of the vaccine roll-out, he has not yet been coolly evaluated on the ordinary outcomes which ultimately apply to most political careers. The day when the bubbles burst will certainly come. For now, however, it's still Boris's soap. The rest of us just live in it.
What do you think? Have your say on this and more by emailing letters@theneweuropean.co.uk
Most popular