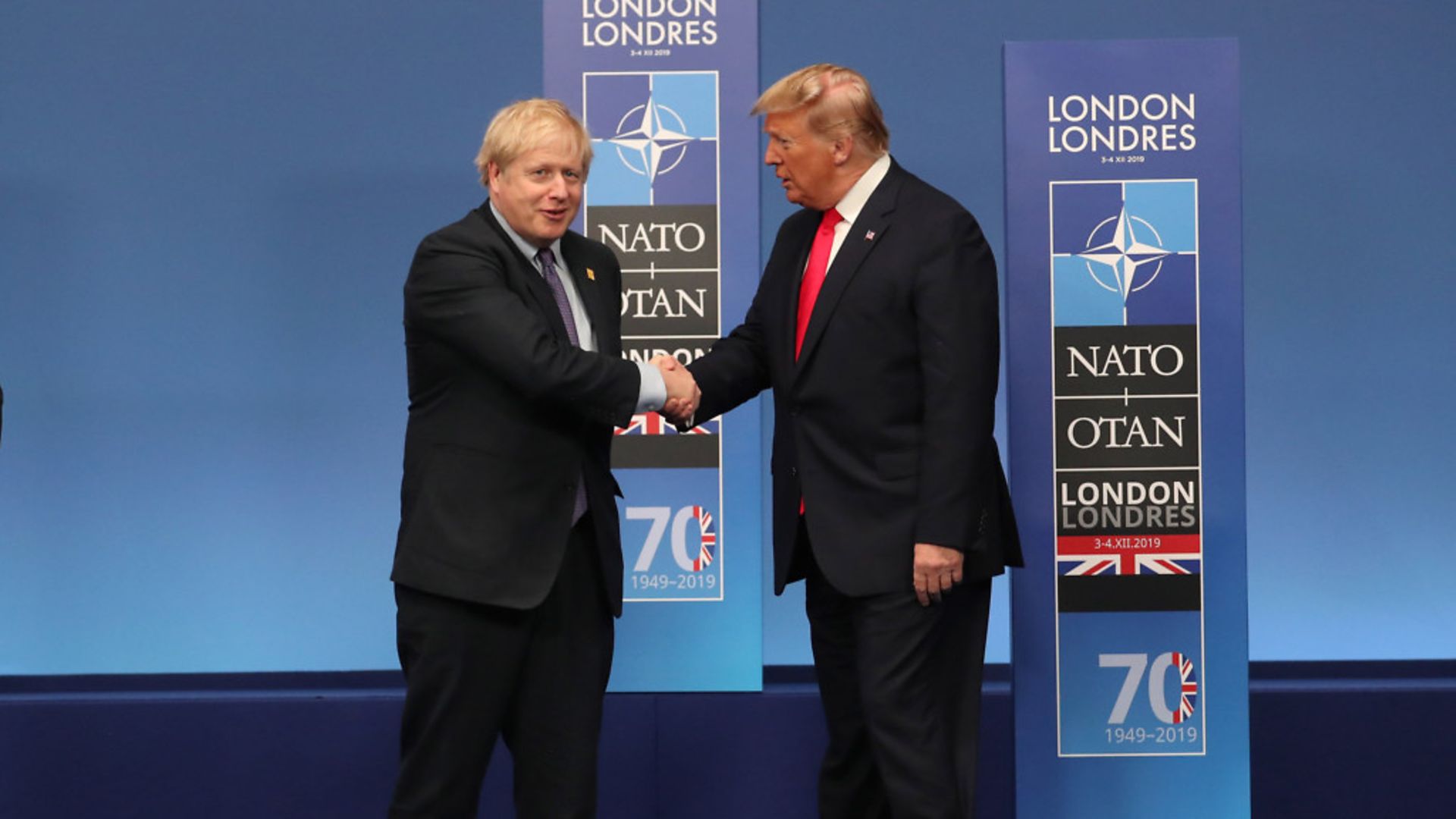 Boris Johnson defended having a close relationship with Donald Trump, as the US president was on the verge of being impeached for a second time.
During an appearance before the Commons liaison committee of senior backbench MPs, Johnson was questioned over his previous praise of the Republican president.
Petitions Committee chair Catherine McKinnell asked the PM: "Given recent events do you regret saying in 2018 that Donald Trump is worthy of a Nobel peace prize?"
Johnson replied: "I'm in favour of the prime minister of the UK having the best possible relationship with the president of the United States and I had an excellent conversation very recently with president-elect Joe Biden."
Johnson has previously said Trump should be awarded the Nobel Peace Prize for his engagements with North Korea and his attempt to rewrite the Iran nuclear deal.
He has gone to many efforts not to criticise the president during his leadership but said it was "completely wrong" for Trump to encourage the siege on the Capitol.
Trump could be the first president ever to be impeached twice.
Congress will vote on whether to impeach Trump on Wednesday after being accused of inciting violent riots that the US Capitol stormed by his supporters.
Four protesters and two police officers were killed during the riot.
Most popular