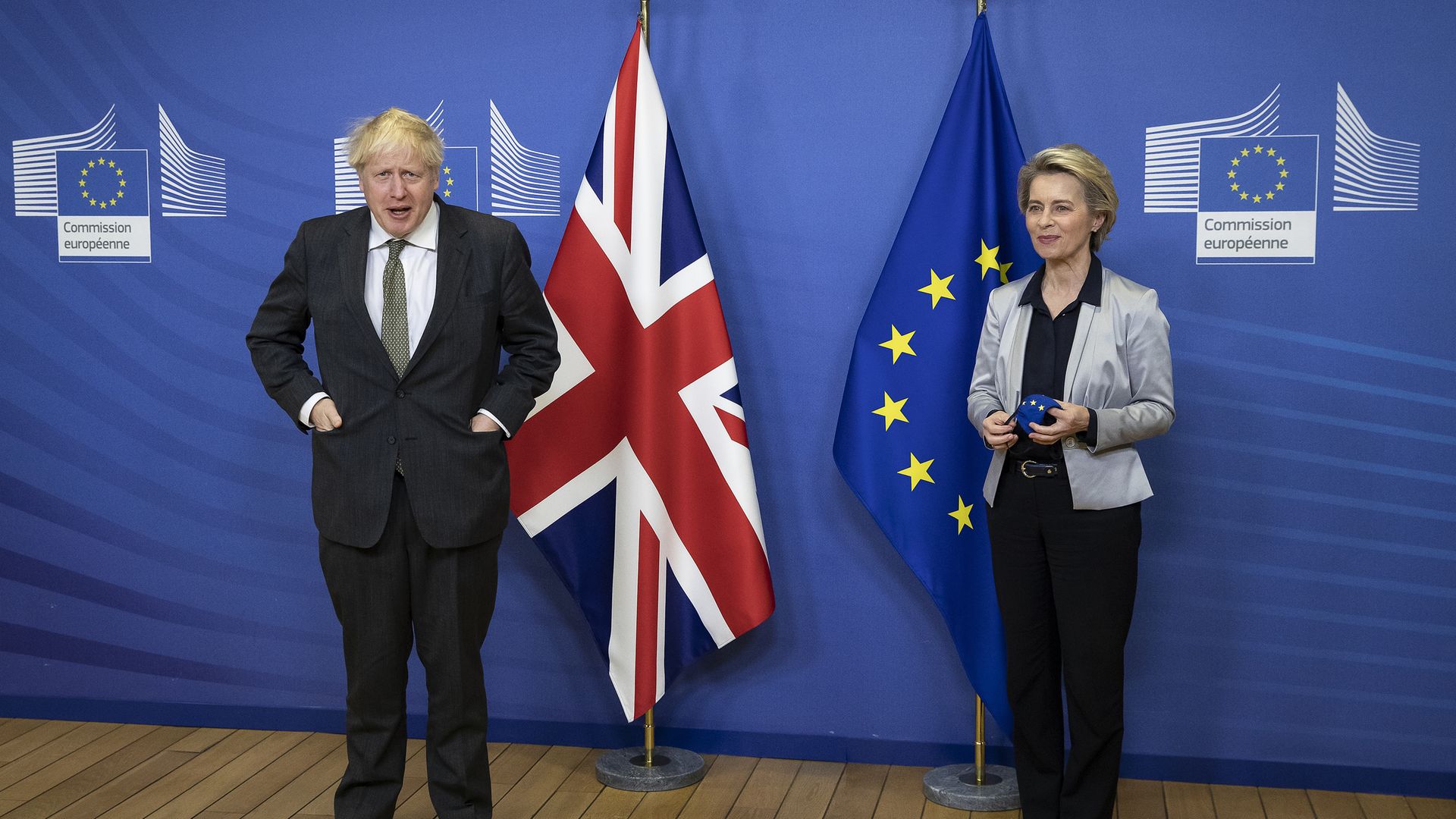 Boris Johnson has arrived for last-ditch talks in Brussels with the European Commission's top official aimed at breaking the deadlock in trade deal negotiations.
The prime minister and Ursula von der Leyen will have dinner with their chief negotiators Michel Barnier and Lord Frost as they race against the clock to secure an agreement.
Johnson arrived at the Commission's headquarters, The Berlaymont, on Wednesday evening after telling MPs that no prime minister could accept the demands the EU is making.
But he insisted a trade deal was still possible, despite there being just three weeks until the current transitional arrangements expire.
Johnson and Von der Leyen will hold a short meeting at The Berlaymont before dinner with their chief negotiators and officials.
It is hoped the discussions could pave the way for fresh talks between Lord Frost and Barnier in the coming days.
Their meeting comes ahead of a European Council summit on Thursday where Von der Leyen is expected to debrief the leaders of the 27 member countries on the state of play with the negotiations.
Most popular