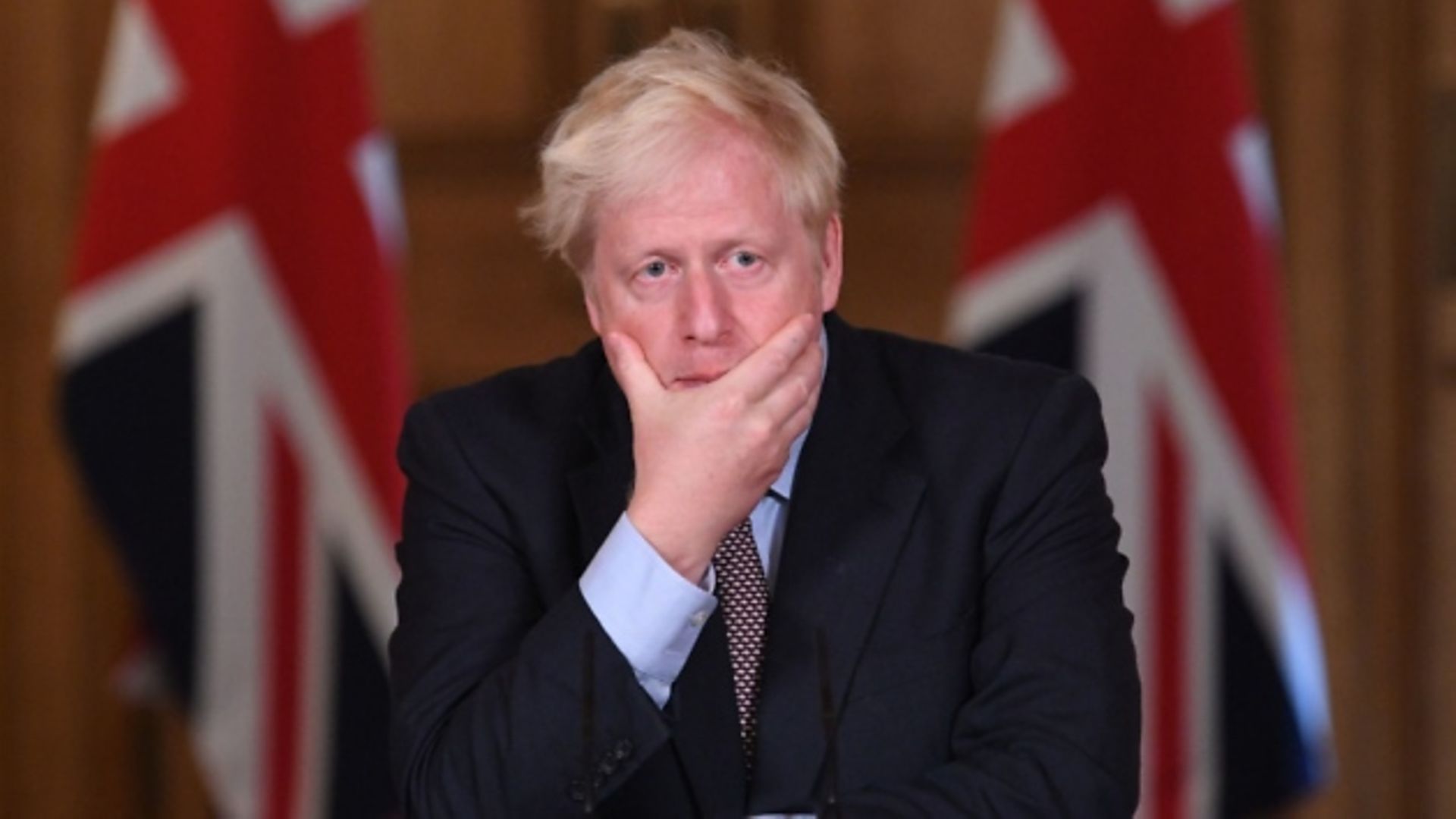 Boris Johnson has urged the public to help save Christmas from the coronavirus.
The PM said people have to be "both confident and cautious" and that it is "crucial" the country does not re-enter "some great lockdown again that stops business from functioning".
He told The Sun: "Christmas we want to protect, and we want everyone to have a fantastic Christmas.
"But the only way to make sure the country is able to enjoy Christmas is to be tough now.
"So if we can grip it now, stop the surge, arrest the spike, stop the second hump of the dromedary, flatten the second hump.
"Dromedary or camel? I can't remember if it is a dromedary or a camel that has two humps? Umm. Please check.
"Anyway a double hump. So that is what we need to do!"
On the rising infection count, he said: "I'm afraid infections do feed through to mortality and that is a fact we have to deal with."
He added: "The crucial thing now is that I do not wish to go into some great lockdown again that stops business from functioning."
Referring to his new Rule of Six, he acknowledged it could be seen as "heavy handed", but said: "There are places in Europe which I will not name, such is my reputation for diplomacy, where we've come down one hump of the camel and we are approaching the next."
He also warned there could be new curfews in the evening, which the government was currently looking at.
"I remember when the pubs used to close at 11 anyway in the old days," he said, adding: "That sort of thing, we will be looking at it."
"We don't want to go there. We want this package to work.
"We are urging people to be cautious. We want people to be disciplined to get the R down."