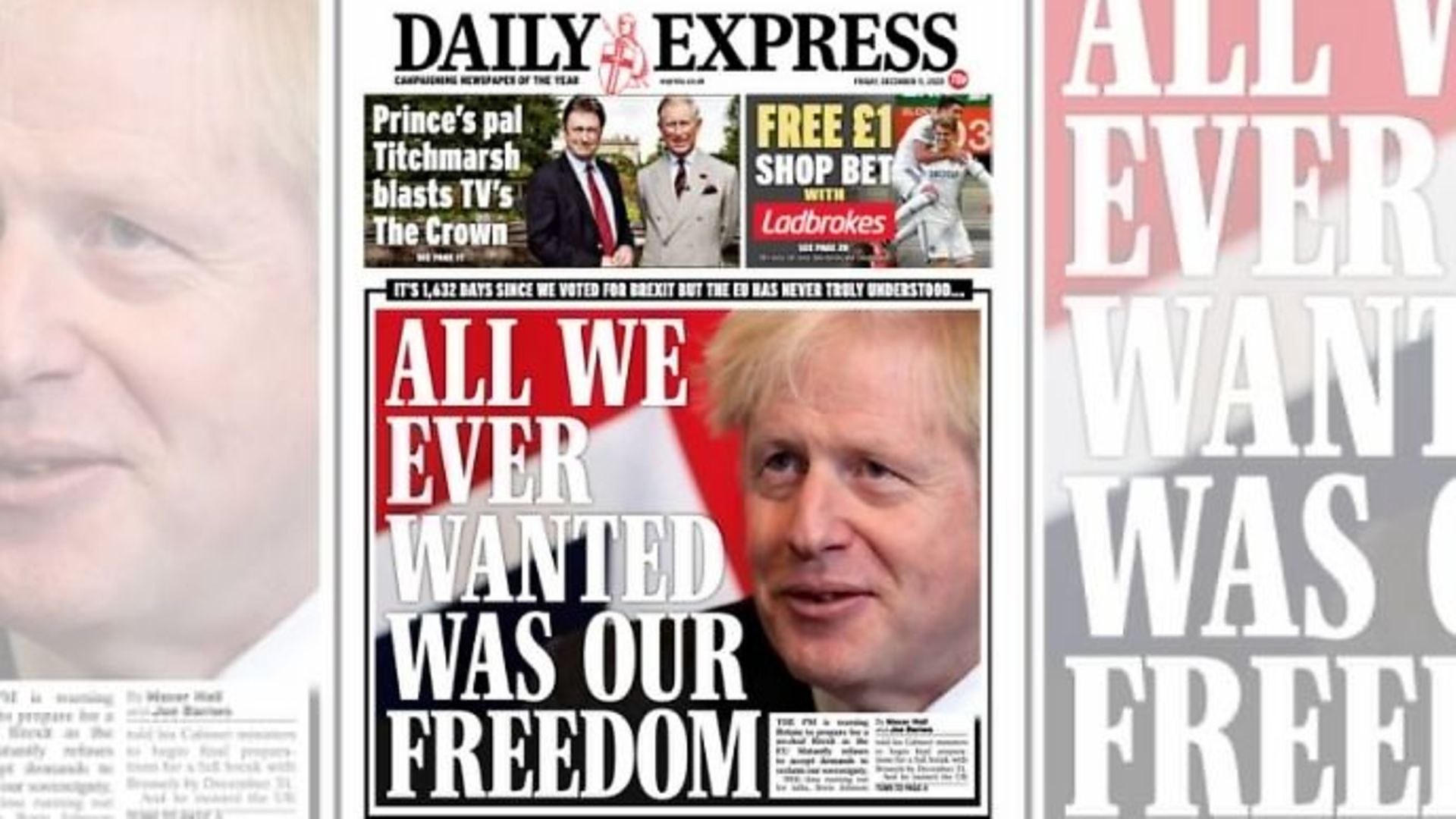 Pro-Brexit newspaper the Daily Express has been criticised for its front cover claiming that the EU has not understood its demands.
In a sorry-sounding front page, the Leave-backing newspaper claims: "All we ever wanted was our freedom!"
The headline comes as prime minister Boris Johnson told cabinet ministers to prepare for no-deal Brexit as talks with the EU continue to falter.
But many pro-Europeans were quick to point out that the UK already had "freedom" in the first place.
Dan Ogunshakin also questioned the tone. He tweeted: "That's a rather sorry headline. Has even the Express realised that Brexit it is an atrocious idea?"
Remainer Judith Poser, however, responded: "All we ever wanted was to Remain, to retain Freedom of Movement and to keep our European citizenship. We were always free."
Here are 12 of the best responses…
Most popular