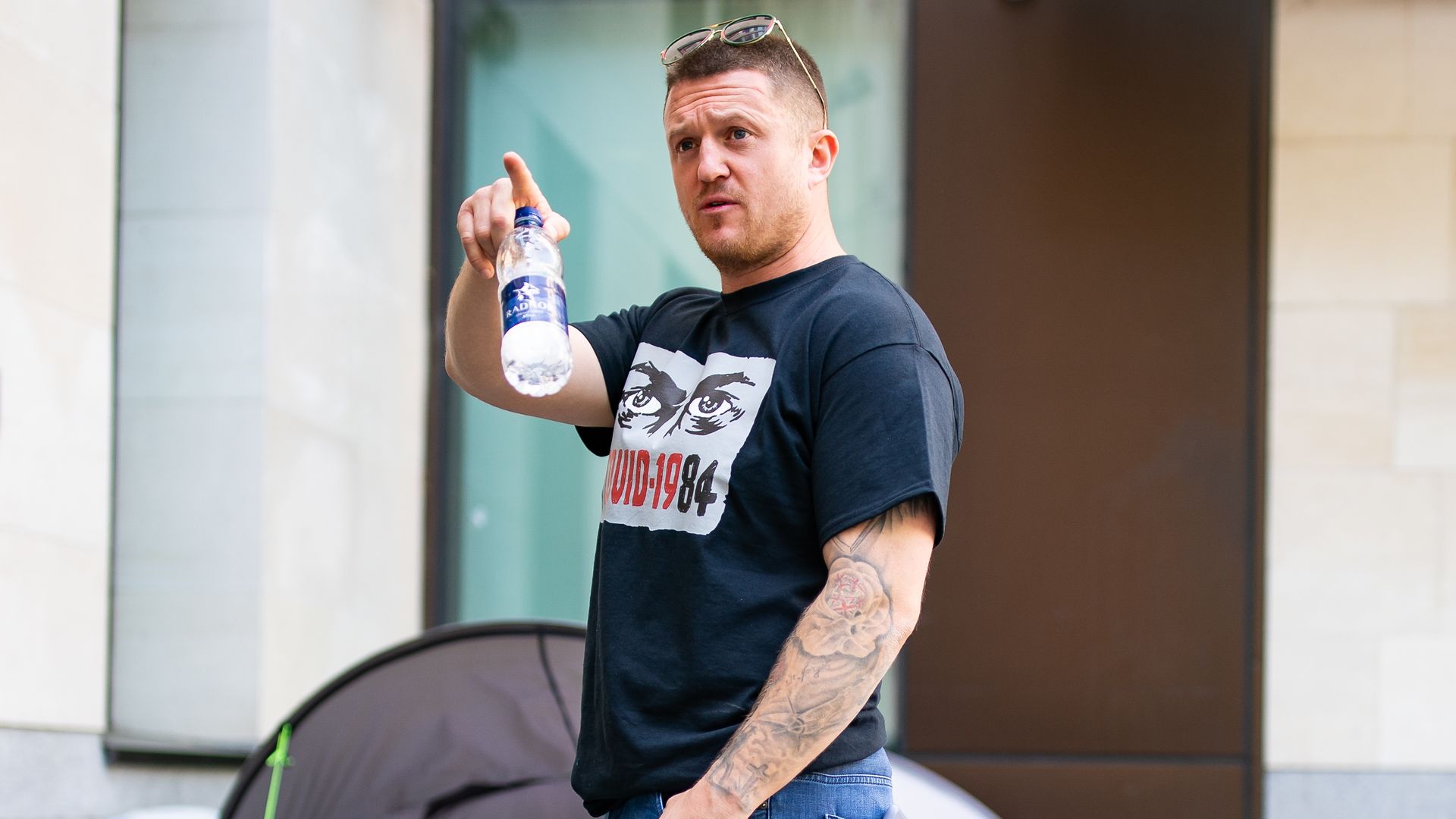 Former EDL leader Tommy Robinson appears to have been arrested during a heated rally in London.
Images on social media show Robinson in handcuffs as officers tried to clear a path to a police van through a shouting crowd.
Robinson, 37, whose real name is Stephen Yaxley-Lennon, co-founded the far-right EDL (English Defence League) in 2009.
The Metropolitan Police said they arrested a man who was at a rally at Speakers' Corner in Hyde Park, central London, on Sunday.
A spokesman said: "At 14:44hrs a man aged in his 30s was arrested under the coronavirus regulations for holding or being involved in the holding of the event.
"He has been taken into police custody."
Appearing to be released from custody, Robinson protested his innocence in a clip posted on Twitter.
In it, Robinson confirmed he was arrested on suspicion of being in possession of an offensive weapon and was held at Wandsworth police station.
Most popular