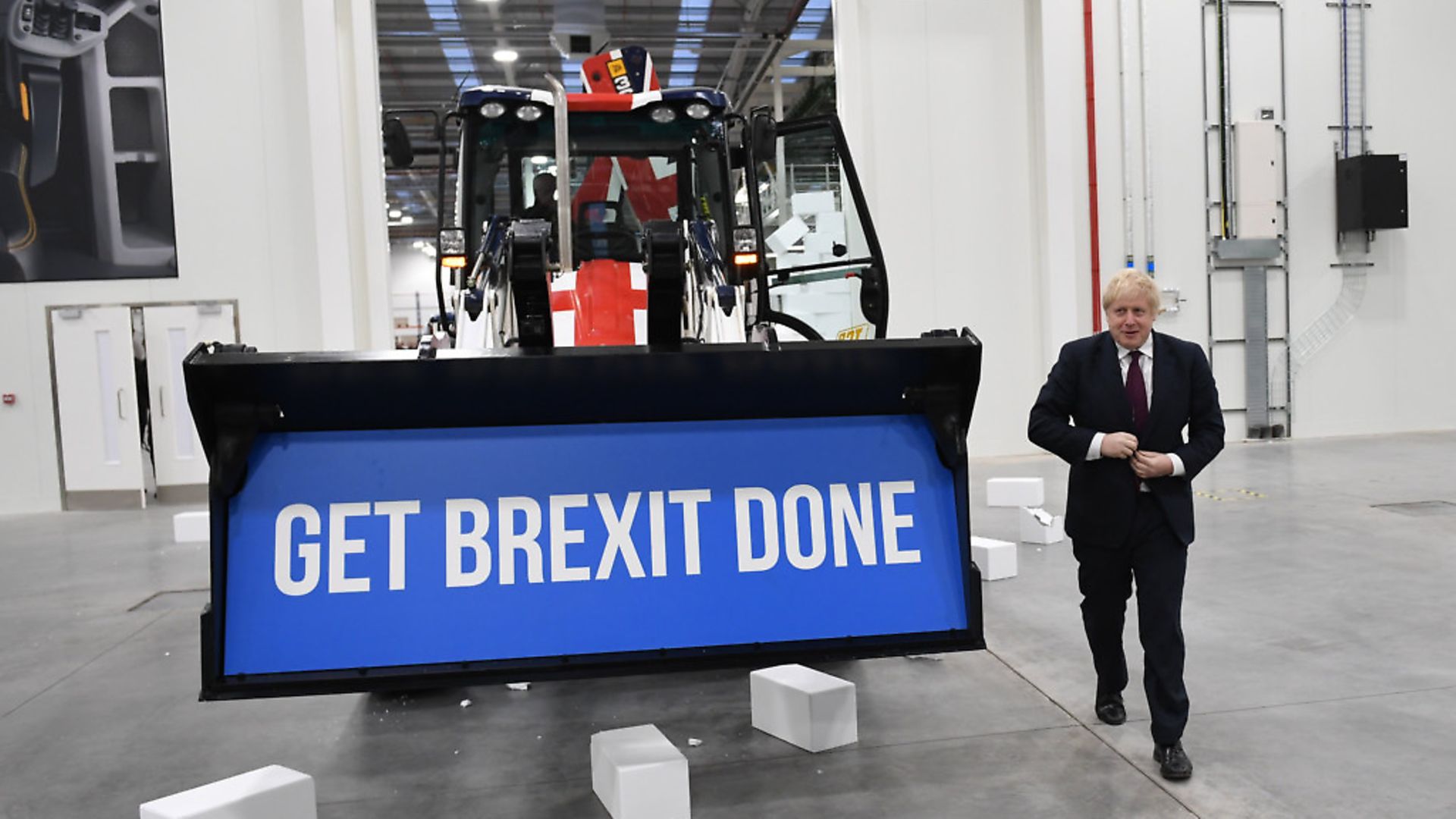 New polling has found that 28% of Britons Boris Johnson has handled Brexit well – despite talks faltering and the prime minister failing to so far deliver his "oven-ready" deal he promised at the last election.
A total of two-thirds of the country (63%) think the UK's departure from the EU has been handled badly, according to polling from Ipsos Mori for the Evening Standard.
The polling found 58% think the government has performed badly on its promise to "level up" the UK by reducing regional inequalities with half saying that ministers had done badly delivering for the north of England.
Almost half (49%) also think the government has done a bad job at maximising Britain's influence on the world stage, compared to 33% thought it had done well.
A total of 48% of people think Boris Johnson has met expectations since the general election last year. A third (34%) say he has been worse than expected, with 15% thinking he has done better than expected.
Gideon Skinner, head of political research at Ipsos MORI, said:  "There has been a pre-Christmas boost in public ratings for the government and the prime minister, thanks in part to the coronavirus vaccine, which is seen as good news across the country.
"Taking a longer term view, despite the levels of pessimism the government is also given some credit for how it's managed the economy – but on two of the core issues it was elected on last December, Brexit and levelling-up, the public's scorecard is more harshly marked.  
"Challenges thrown up by the pandemic have dominated 2020. But although 2021 looks more hopeful, public priorities can change quickly and the government will need to show it can deliver on the recovery next year." 
Ipsos MORI interviewed 1,027 adults by telephone between December 4 and December 10.