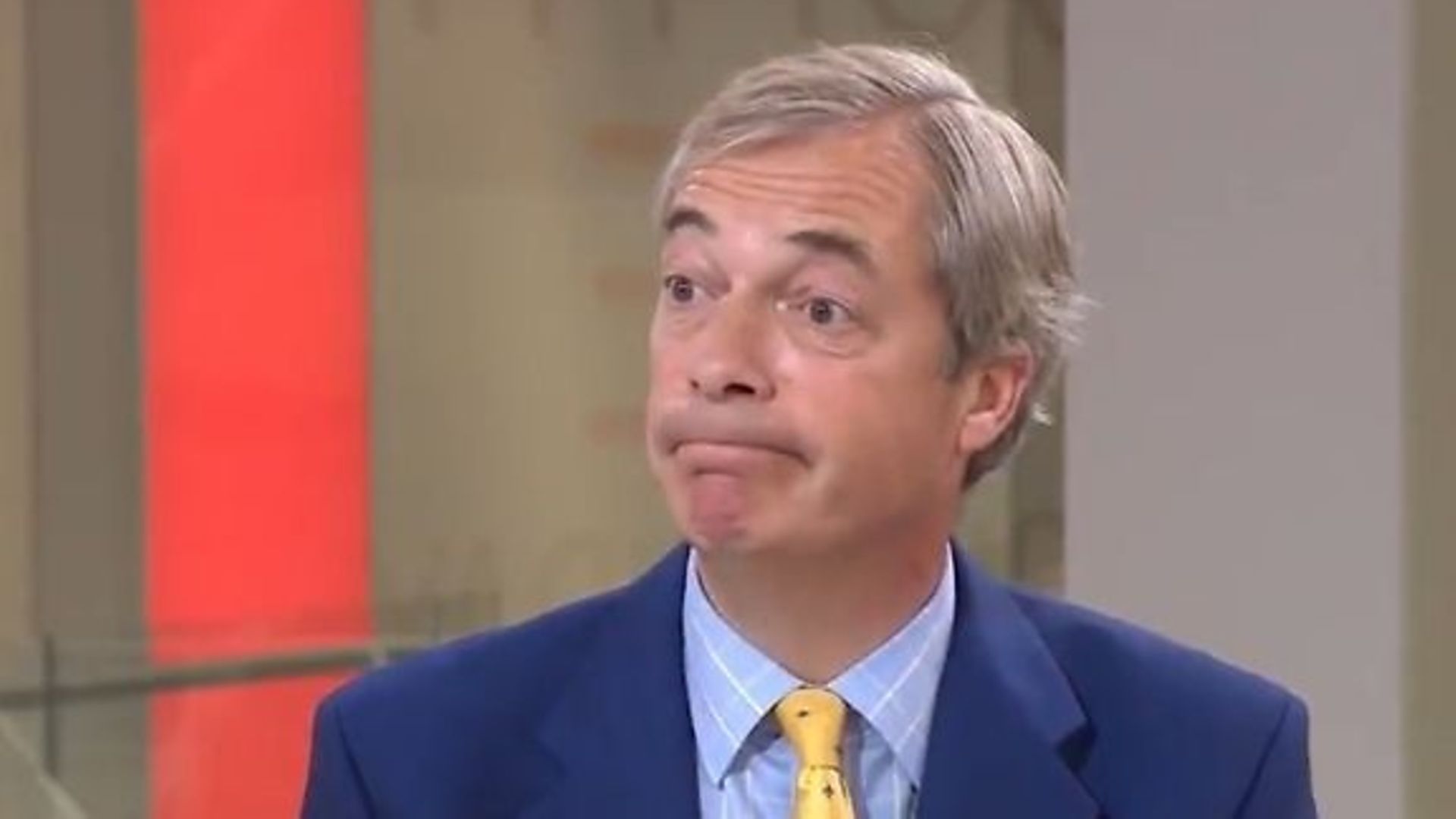 Nigel Farage has been trolled online after posting a tweet complaining about Boris Johnson's latest lockdown measures.
The Brexit Party leader took to Twitter to vent his frustrations over his county of Kent being placed under the toughest lockdown restrictions announced by the prime minister earlier this week.
Kent, along with swathes of the North East, will enter the highest tier of restrictions when England's nationwide lockdown ends on December 2.
Sharing his disappointment with the announcement, Farage tweeted: "Kent has gone from Tier 1 to Tier 3 because of a single Borough. Insane, people are really angry."
This sparked a flurry of hilarious, and at times serious, responses on Twitter.
One user quipped: "Not half as angry as they will be when Kent turns from the 'Garden of England' to the 'Toilet of England' thanks to Brexit."
@BiancaCelentan1 said: "Nigel, don't you think it is time to get a real job."
@donaeldunready posted: "An example of the rare Otford Comma, where a comma is incorrectly added to a sentence about Kent, changing the meaning from something truthful to something which is bollocks."
Kassandra followed up: "A nation divided will become very angry & blame one another, but you know that don't you Nigel."
Helen Stokes responded: "Nigel, I'm in Kent too and you know that's not true. Swale, Thanet and Canterbury were high but so are Maidstone, Tonbridge, Ashford, Dover, Folkestone."
Alexander wrote: "Nige likes freedom of movement."
Jos Bell swooped in with an apology: "Nope. Sorry matey, it's all about prepping Kent for all those Brexit or Bust Farage Garages."
Richard Bentall wrote: "Wait until they see the lorry jams in January."
Stuart Shaw added: "As long as your locked down, I can live with it."
Most popular