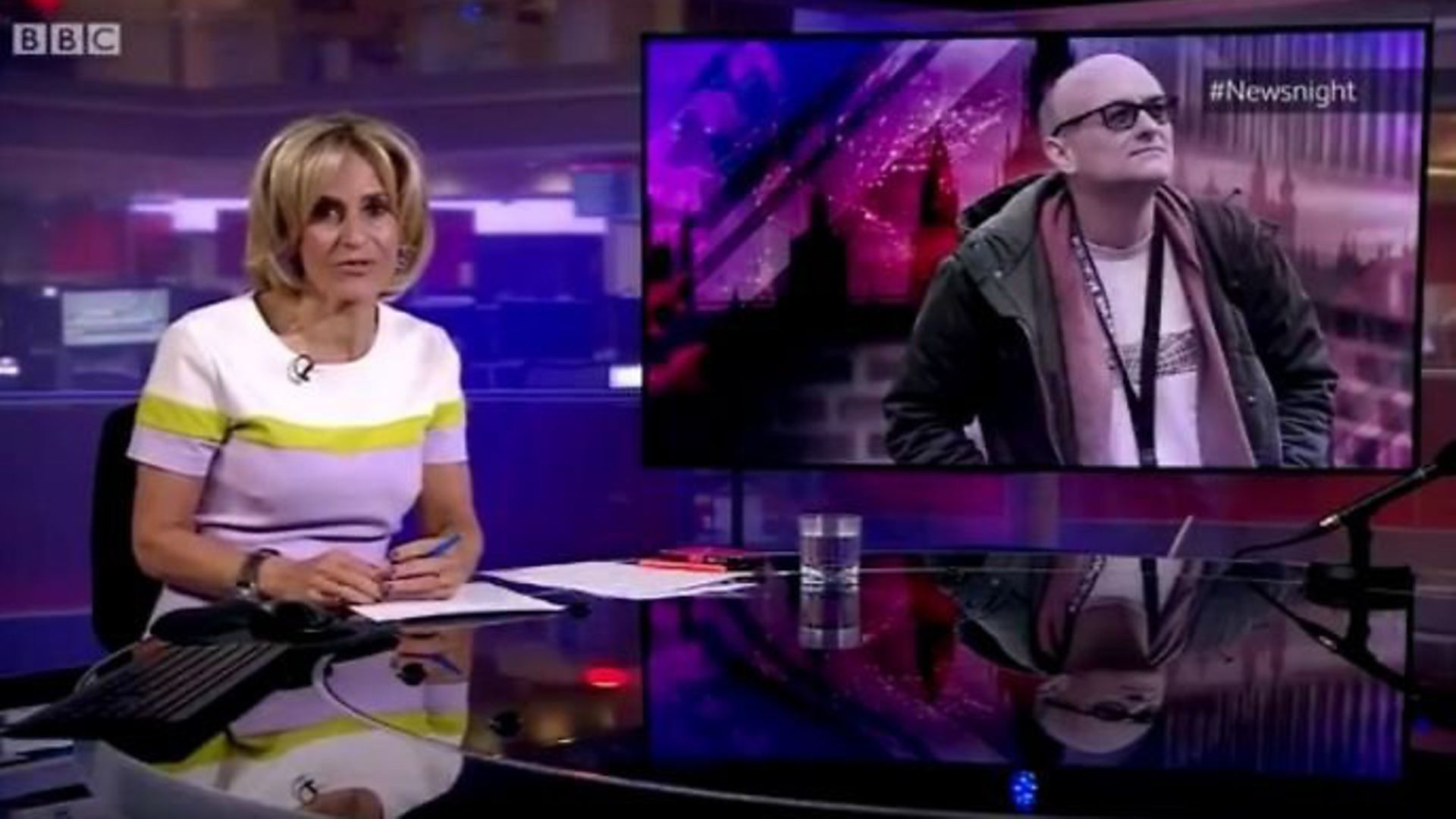 The TV broadcasting watchdog is looking into the comments Emily Maitlis made about Dominic Cummings after he broke lockdown earlier this year.
The Newsnight coverage centred on the former senior adviser to Boris Johnson's trip from London to Durham during the first lockdown.
The BBC previously ruled that the presenter's comments about Dominic Cummings, breached impartiality rules. 
MORE: Emily Maitlis received text message from Dominic Cummings after Newsnight reprimand
The corporation said earlier this year that "we believe the introduction we broadcast did not meet our standards of due impartiality".
Ofcom received the complaint, from an individual not satisfied with the BBC process, in the last couple of weeks, its chief executive Dame Melanie Dawstold told MPs on the Digital, Culture, Media and Sport Committee.
A spokesperson later added that it had not yet triggered an investigation.
In her introduction, Maitlis said Cummings, then Boris Johnson's chief adviser, had "broken the rules" and "the country can see that, and it's shocked the government cannot".
Cummings insisted he acted "reasonably and legally".
Most popular