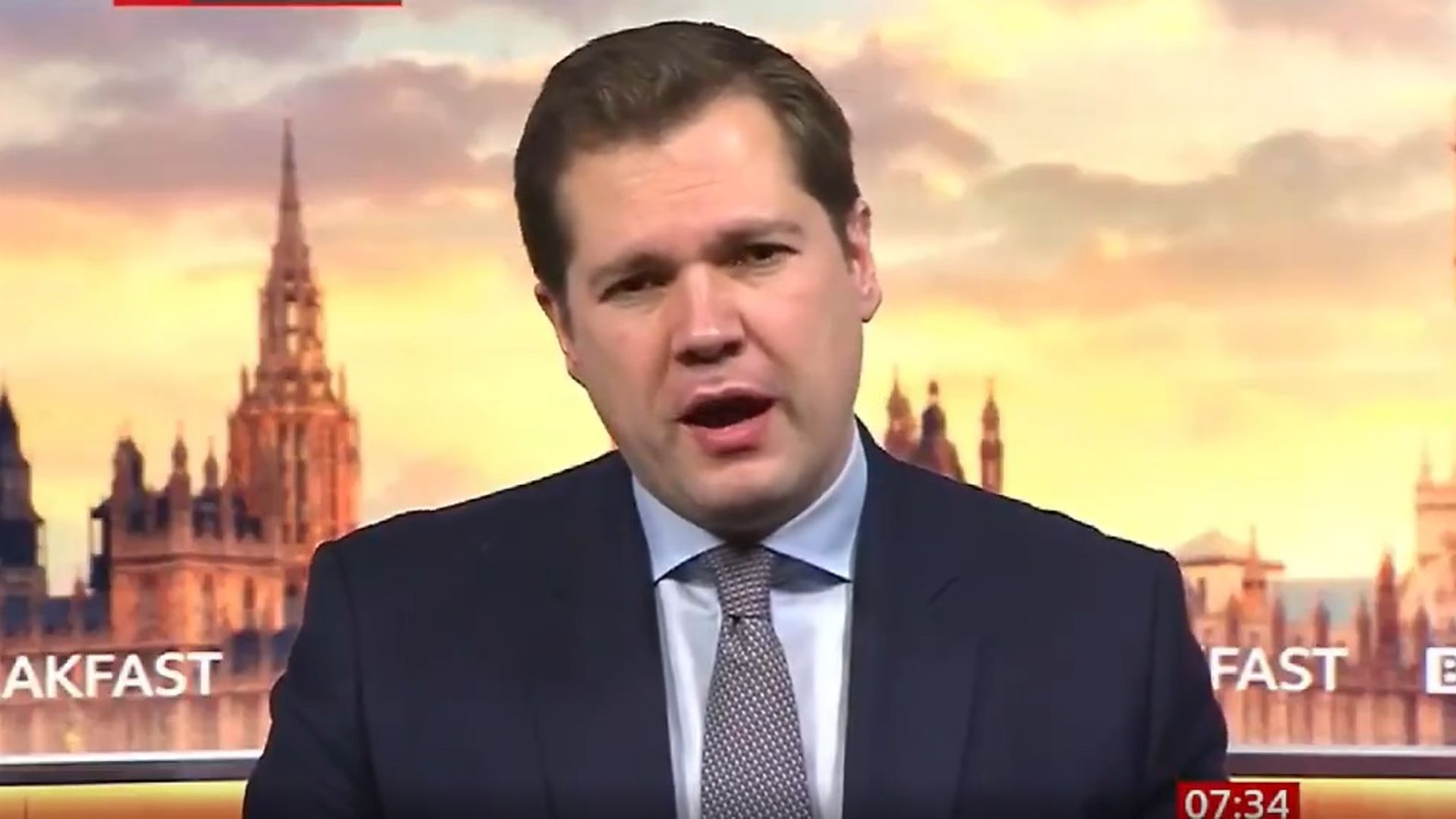 A television presenter has criticised a government minister for appearing on BBC Breakfast to say "absolutely nothing".
Charlie Stayt was interviewing Robert Jenrick, the communities secretary, about newspaper headlines suggesting large-scale coronavirus restrictions are about to hit the north of England.
But rather than explaining what the reports mean and defending the restrictions, Jenrick was accused of appearing on the morning programme and saying "absolutely nothing".
Stayt noted that Jenrick was unable to say when things were going to be brought in, but asked if he could at least rule some things out provide some certainty to the public.
The minister explained: "I'm not going to rule things in or out, we are trying to take a localised approach, we are trying to agree a greater consistency to the rules so they're easier to understand. And we're also trying to work on slightly broader campuses of regions and cities and counties, to avoid differences in people's daily lives if they drive over the board from one place or another.
"The precise measures that we choose for those places we're going to announce in the coming days," explained the minister.
But an angered presenter told him: "I'm slightly confounded by your approach this morning. Is it responsible for the government to have headlines in the newspapers saying this decision is definitely coming on Monday…
"And you've come on on this programme and said absolutely nothing."
But Jenrick defended his appearance on the breakfast programme, explaining. "I don't think it's sensible for me – in all due respect – to be speculating about the measures. It's much better they're considered carefully with our scientific advisers and then announced in a measured way".
Most popular