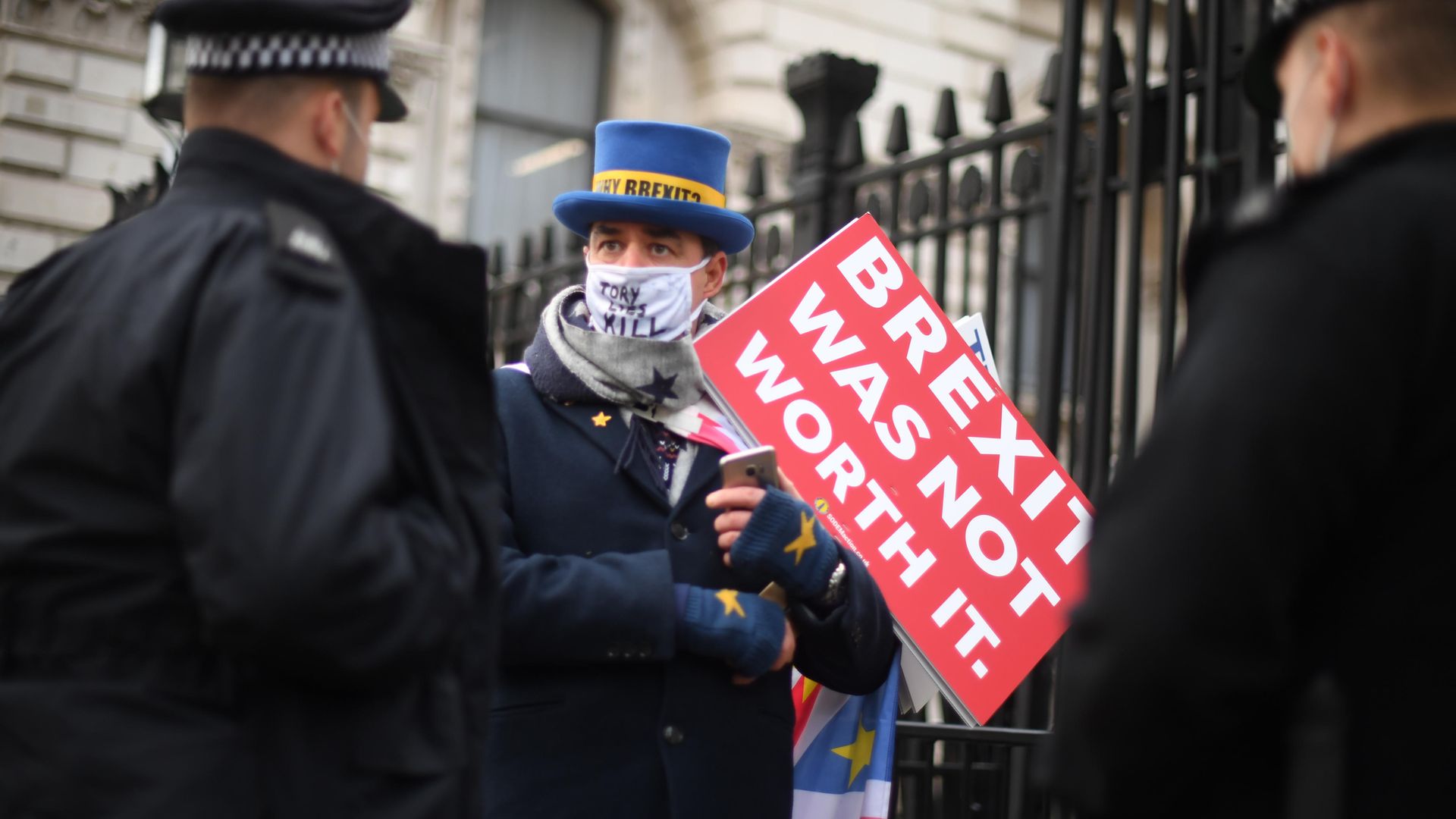 Police have shut down a protest from long-time anti-Brexit campaigner Steve Bray, who was camped outside Downing Street ahead of an announcement on a deal.
As the media descended outside Number 10 waiting for a statement from the prime minister, cries of "Boris Johnson – a national disgrace" from beyond the gates of Downing Street.
Bray is continuing his protest near the Foreign Office and began shouting shortly after loud music was played over a speaker system.
He shouted: "Boris Johnson – a liar, a cheat, a charlatan.
"Boris Johnson – a national disgrace."
Police were seen speaking to the protester shortly after, turning him away before Johnson's press conference.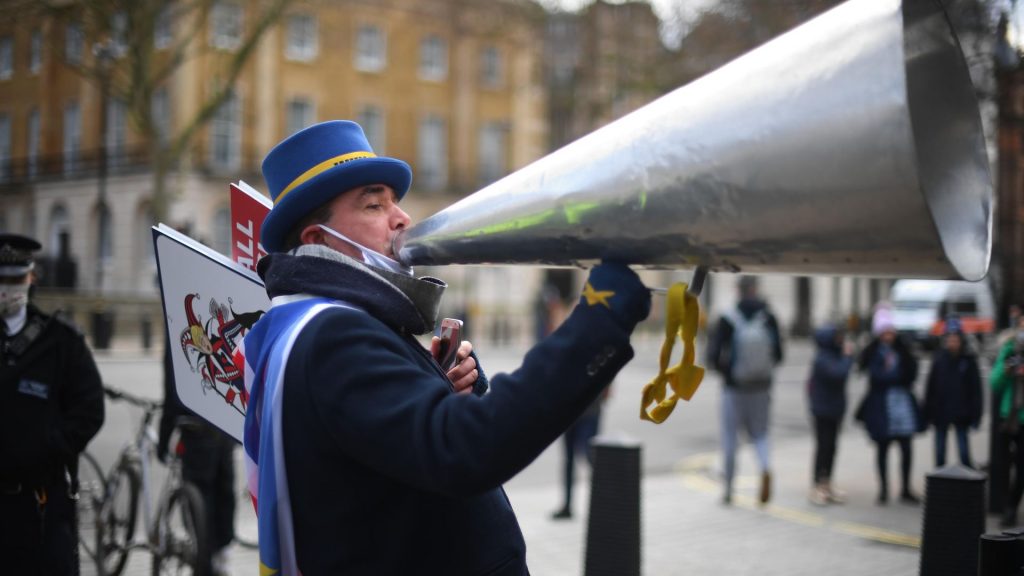 The SODEM campaigner told Twitter it was an "abuse of their power" to silence him.
Most popular