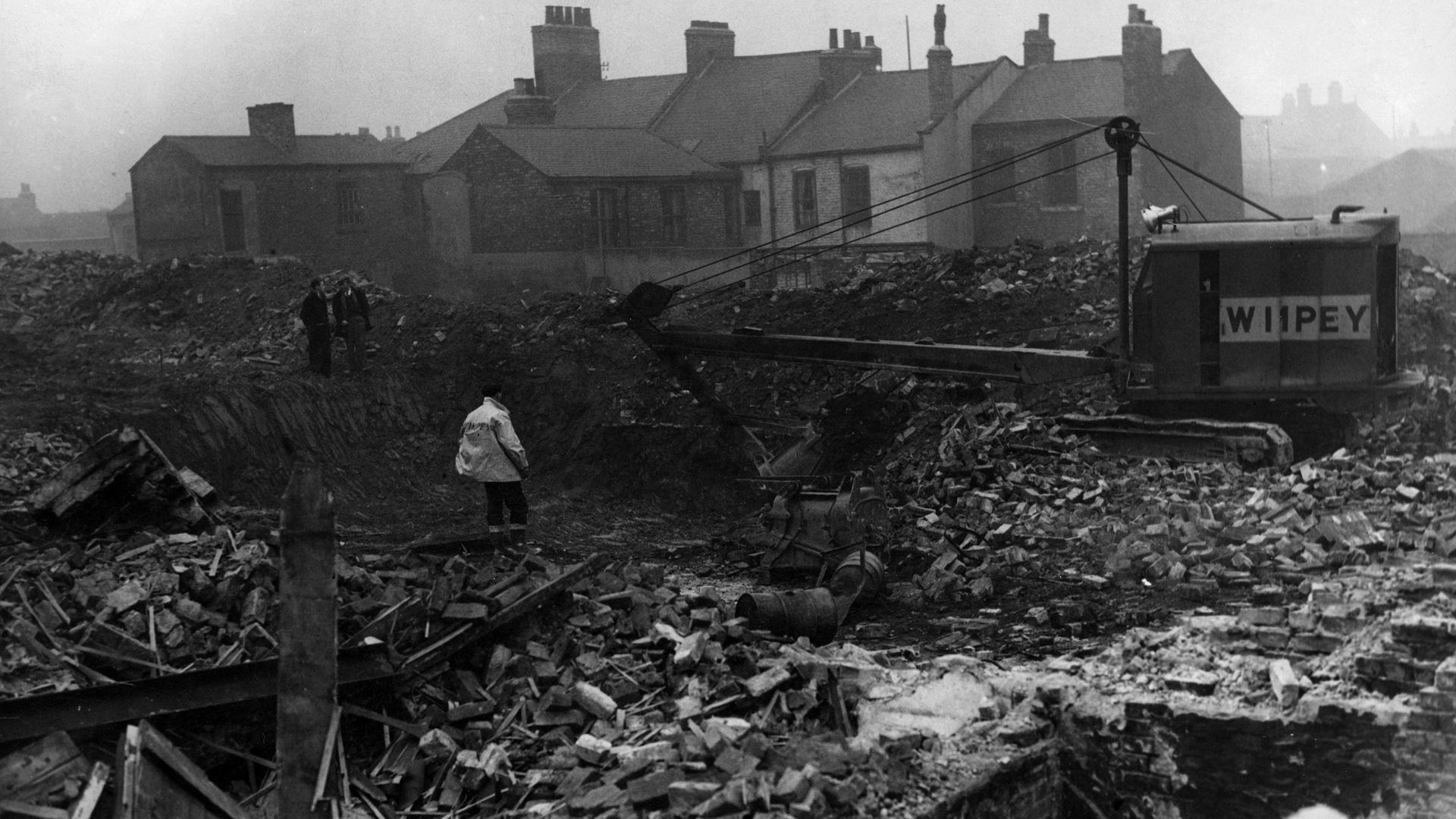 WILL SELF on a painstakingly assembled scale model of a long-gone Teesside neighbourhood
Top hats and cloth caps off for Steve Waller, who has spent the past nine years working fulltime on a scale model of the historic St Hilda's neighbourhood of Middlesbrough. Waller, 61, began working on the model after he slipped a disc and was confined to his house. Lying in reclusion, he said he reflected on how the town might have looked to his great-uncle, who died on the Somme. St Hilda's was lain out in the 1830s, and Waller has worked from original plans – not that he wants to produce an exact replica. Speaking to the Guardian, that bastion of all things small and liberal, the model-maker said: "I've tried to make a cross-section of different eras in Middlesbrough […] There's always a measure of artistic licence with this sort of thing, and I can't work miracles, but I've tried to capture Middlesbrough the way it was so it will never be forgotten."
All of which is just as well – considering that St Hilda's has in fact been demolished. Waller – who delights in the sobriquet 'the Michelangelo of Middlesbrough' – sees his work on the model as somewhere between an addiction and crusade. He speaks of the "clarity" having such a purpose brings to his life – especially during the pandemic and its associated lockdowns, when so many struggled for just these elusive phenomena. Yet concedes "there are terrible days with it when I have to admit defeat". Small wonder! This is a man who has meticulously assembled no fewer than 50 municipal buildings – including Middlesbrough's original town hall, 300 terraced houses, and painted no less than a cool million of the tiny cobbles that surface his toy town's dinky streets and tiddly boulevards.
A favoured apercu of Multicultural Man is Levi-Strauss's observation that alterations in scale sacrifice the sensible in favour of the intelligible – in which case: what has Waller's model of St Hilda's to tell us that the original full-size built environment didn't? Well, first off that its creator – its demiurge, if you will – is a representative figure in the North East, having been out of work for many years. Secondly, that like all of us, he'd rather be doing something many would regard as pretty pointless rather than nothing – a truth about human nature borne out by study after study; moreover, his is at once a one-man recreation of the sort of industrialised production now gone from Teeside and an absorption of all divisions of labour into the one worker – as if by this feat alone he could somehow square the circle between neoliberal self-employment, and socialistic collectivism. Thirdly, that although I could glean no sense of Waller's politics from the piece I read, his very fixation on this trans-temporal recreation suggests a considerable nostalgia for the era of municipal socialism, tempered by an aggressively nostalgic patriotism. (I mean to say, if it wasn't for the fact that hundreds of thousands of British men did indeed die on the Somme, you'd have to suppose a goodly number of those who weep over long-lost – although never known – relatives who expired in this way to be delusional. And while we're at it, have you ever seen the large scale model of the First World War trench system in Flanders they have at the Imperial War Museum – it's a corker!)
Andy Preston, the mayor of Middlesbrough, is exuberant in his praise for Waller's synecdoche, saying he'll buy the completed model for the council. He's also offered to provide studio space, now that the mini St Hilda's has sprawled so much it's forced its creator to sleep on a camp bed in the kitchen. It's interesting to speculate that in laying quite so many fiddly bricks Waller has been unconsciously attempting the re-erection of the Red Wall of former Labour constituencies the collapse of which in the last election so clearly evinces the riven condition of the post-Brexit Labour Party. True, Preston is an independent, while the Tory MP for Middlesbrough South, Simon Clarke, won his seat in 2017 not 2019, nevertheless, facts are facts, Mr Waller, and must be faced: your model is not only a synecdoche, but a skeuomorph as well – by which I mean a formerly utile thing now repurposed to be decorative.
Regular readers will know that MM views this phenomenon as the very quintessence of our era of rapid social and technological change. When I visited the Red Wall constituencies for my Brexit diary, published in The New European in March 2019, I was struck by the proliferation of 'cultural quarters' – the name given by get-ahead town managers to the winnowed-out centres of old northern industrial towns; by this, and also by how empty there were – already, pre-pandemic, devoid of much culture at all save the occasional frothy coffee outlet and Warhammer shop. In its heyday St Hilda's was a bustling and vivified district – now, despite Waller's colossal labours it's a tiny dead and decorative thing.
What do you think? Have your say on this and more by emailing letters@theneweuropean.co.uk
 
Most popular