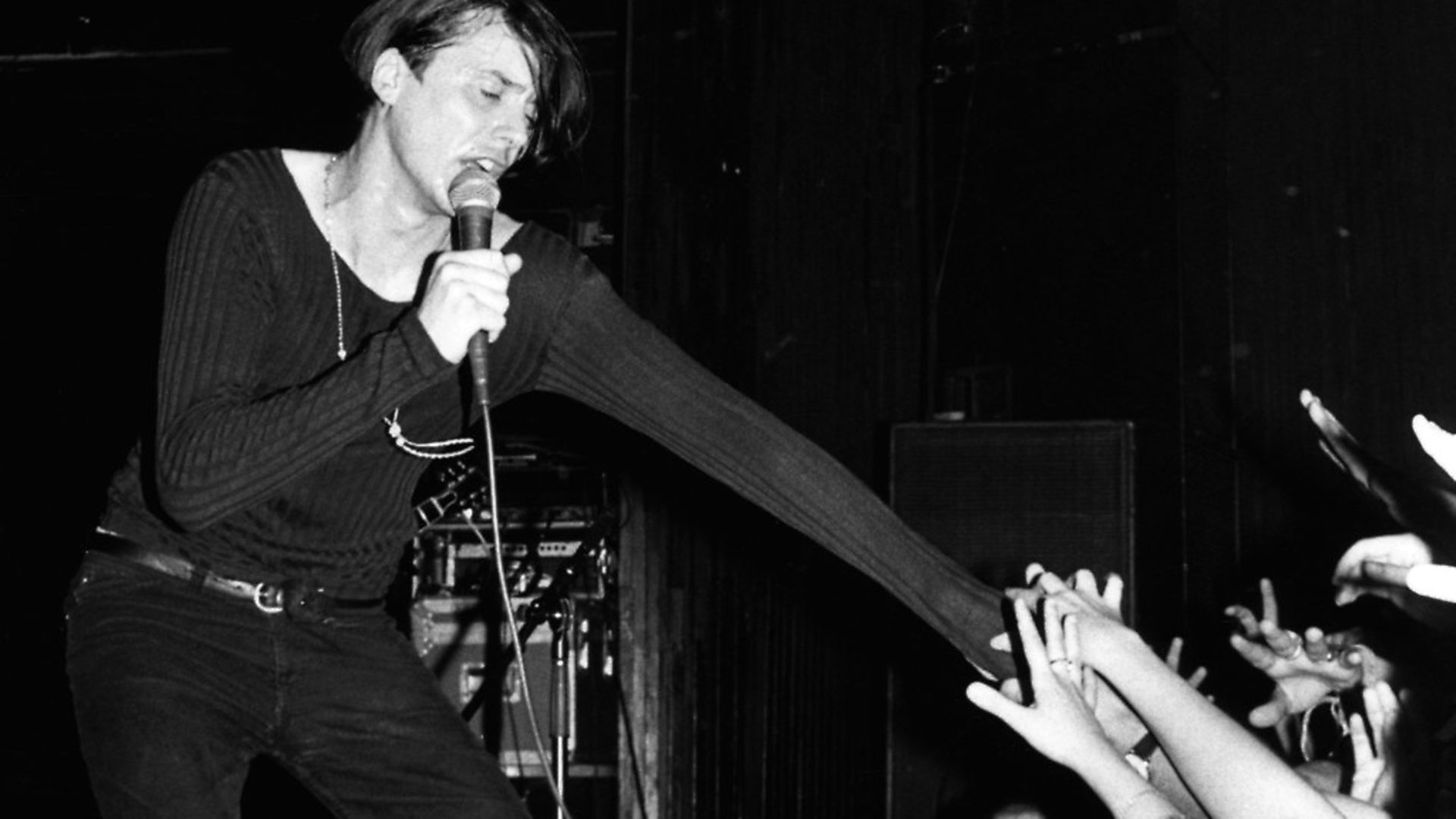 Before the Britpop steamroller removed it, the charts were filled with subtlety. SOPHIA DEBOICK looks back on a year of complexity
Grunge seemed to be taking over the world as 1992 rolled into 1993. As Nirvana released In Utero in September and recorded their MTV Unplugged concert in November, their ascent continued unchecked, while Pearl Jam's second album Vs. broke sales records on its October release. Meanwhile, Britain was experiencing the earliest birth pangs of Britpop. But before that term came to apply to a nostalgia-tinged exercise in a cartoonish blokeishness, darker experiments were afoot. Meanwhile, female artists on both sides of the Atlantic took a stand with confrontational, often overtly political music, exposing grunge – ostensibly a reaction to the cock-rock sensibilities of hair metal – as woefully macho.
The UK chart hardly hinted at such high stakes in a year of mega-hits. Whitney Houston's I Will Always Love You hit its 10th week at No.1 in early February before finally dropping down the chart. Meat Loaf spent seven weeks in the top spot from October with I'd Do Anything For Love (But I Won't Do That), the theatrical single only falling as Take That and Mr Blobby duelled for Christmas No.1.
Dancehall made its presence felt as Chaka Demus and Pliers got three Top 5 hits and Shaggy's debut Oh Carolina went to No.1, while Eurodance proved it could still shift units as Ace of Base, Culture Beat and 2 Unlimited – who made 'Techno! Techno! Techno! Techno!' the phrase of the year – all put singles in the top spot, while Haddaway's What Is Love? was a global hit.
Michael Jackson's 1992 single Heal the World lingered on the chart as a result of his historic Super Bowl performance in January, shortly before child abuse allegations against him broke. Prince's Controversy, a re-release from 1981, would be his 13th UK Top 10 hit and was apt since he had announced in June that he would no longer be known as Prince but as an unpronounceable symbol.
The dark androgyny of Suede, on display as they performed So Young on Top of the Pops in May, was out of place among this pop panoply, but the single had hit No.22 nonetheless. Their appearance at February's Brit awards could have been deemed a disaster, as they were introduced as 'Swede', sounded chaotic, and left the audience stony-faced following the spectacle of a half-naked Brett Anderson vigorously beating his buttocks with a microphone. But the raw energy of the Brits performance explained why they were able to crack the singles chart, as Animal Nitrate reached No.7, while their eponymous debut LP went straight in at No.1 on its March release.
Suede's seductively-gothic glam rock for the 1990s made them more than deserving of attention, but the hype around them in the music press was unrivalled, as they were styled as a force against the grunge invasion. April's Select put a midriff-baring Anderson on the cover against a Union Jack background with the headline 'Yanks go home'.
The pose was a typically-effeminate one, and Anderson had already set out his stall as a putative disrupter of sexual and gender norms, declaring to Melody Maker the previous year 'I'm a bisexual man who's never had a homosexual experience'. As winners of that year's Mercury Prize, Suede sealed their artistic credentials and crowned their year, but a disastrous US tour in the autumn and decline in relations between Anderson and co-writer and guitarist Bernard Butler suggested difficult times to come.
Meanwhile, a British group of older vintage was rather more successfully taking the fight to the US in the March of 1993. Depeche Mode's Songs of Faith and Devotion was not only a No.1 LP across Europe, spawning two Top 10s on the UK singles chart, but hit the top of the Billboard chart too. This mainstream success came despite songwriter Martin Gore plunging head-first into the potentially-controversial, religious allusions he had flirted with in the past, melding them with the band's typically large helpings of sin, perversion and emotional pain. But as the previously synth-bound group took on full rock band optics during their 96-date Devotional tour between May and December, putting drums, guitars and backing singers on the stage, they became accessible to the uninitiated and entered a new phase of mega-stardom. On the Devotional tour Dave Gahan gave full flight to his rock star fantasies, commanding the monolithic stage set with the same kind of snake-hipped display of sexual energy as Brett Anderson was making a speciality, leading to the NME's Johnny Cigarettes branding him a faker, and the 'stadium sex führer of doom rock'.
But the rock star schtick got all too real at October's gig in New Orleans when Gahan, in the grip of heroin addiction, suffered a drug-induced heart attack on stage. As Gore struggled with alcoholism and Andy Fletcher spiralled into clinical depression the group dynamics faltered and Alan Wilder, who had been largely responsible for the recording of what had become the band's biggest album to date, made the decision to leave. As those who remained struggled to regain control of their lives, Depeche Mode would go on a four-year hiatus before the low-key LP Ultra announced their survival to tell the tale.
While Gahan and Anderson may have put forward versions of masculinity that contrasted sharply with the scruffy aggression of grunge, the 'four white men' composition of their bands was indicative of the continuing male domination of the music industry, and 1993 marked the moment women claimed their right to representation and respect within rock.
Riot grrrl – a feminist movement that took a punk DIY approach to championing women's place in music – had already crystallised, but the October release of Riot grrrl pioneers Bikini Kill's debut album Pussy Whipped was a landmark moment, while the single Rebel Girl became the movement's anthem, reflecting its principles of mutual female empowerment ('That girl thinks she's the queen of the neighbourhood/ I got news for you, she is/ They say she's a dyke, but I know/ She is my best friend').
British band Huggy Bear, who styled themselves as 'boy-girl revolutionaries', had released a split album with Bikini Kill in March, having already made a name for themselves through their February performance on The Word when they disrupted the programme in response to an item on the show they considered sexist. The controversy got them a Melody Maker cover and turned the spotlight on the Riot grrrl movement in the UK.
Beyond Riot grrrl proper, female artists were embracing punk-inflected rock and vigorously rejecting restrictive ideals of femininity. The Breeders, formed by Kim Deal of Pixies and Tanya Donelly of Throwing Muses, saw their second album Last Splash draw widespread critical praise and reach No.5 in the UK album charts, while single Cannonball became an essential alternative song of that summer. PJ Harvey's uncompromising Rid of Me appeared in May, its eponymous single a raw expression of lust ('Lick my legs, I'm on fire/ Lick my legs of desire'). Bjork's Debut, released two months later, revealed a voice of huge power, and her single Big Time Sensuality was no less outspoken, the singer proclaiming 'It takes courage to enjoy it/ The hardcore and the gentle'. Even such mainstream hits of the year as Annie Lennox's Love Song for a Vampire, a tie-in with late-1992 blockbuster Bram Stoker's Dracula that was far more beautiful than it had a right to be, and 4 Non Blondes' runaway hit What's Up? put women's writing and performance centre stage.
The brutal rape and murder of Mia Zapata of up-and-coming Seattle punk band The Gits in the July of 1993 was devastating proof of the continuing need for women's self-advocacy and feminist activism, even on the brink of the 21st century, and shook the Seattle grunge scene to its core. With Radiohead's Creep – a worldwide hit on its re-release this year – easily read as a manifesto for the self-pitying harasser, whatever its intention, and the macho swagger of Britpop on the horizon, as Oasis landed a contract at the beginning of the year and Blur's Modern Life is Rubbish appeared, 1993 could be seen as the last stand of a more complex and politically conscious approach to rock.