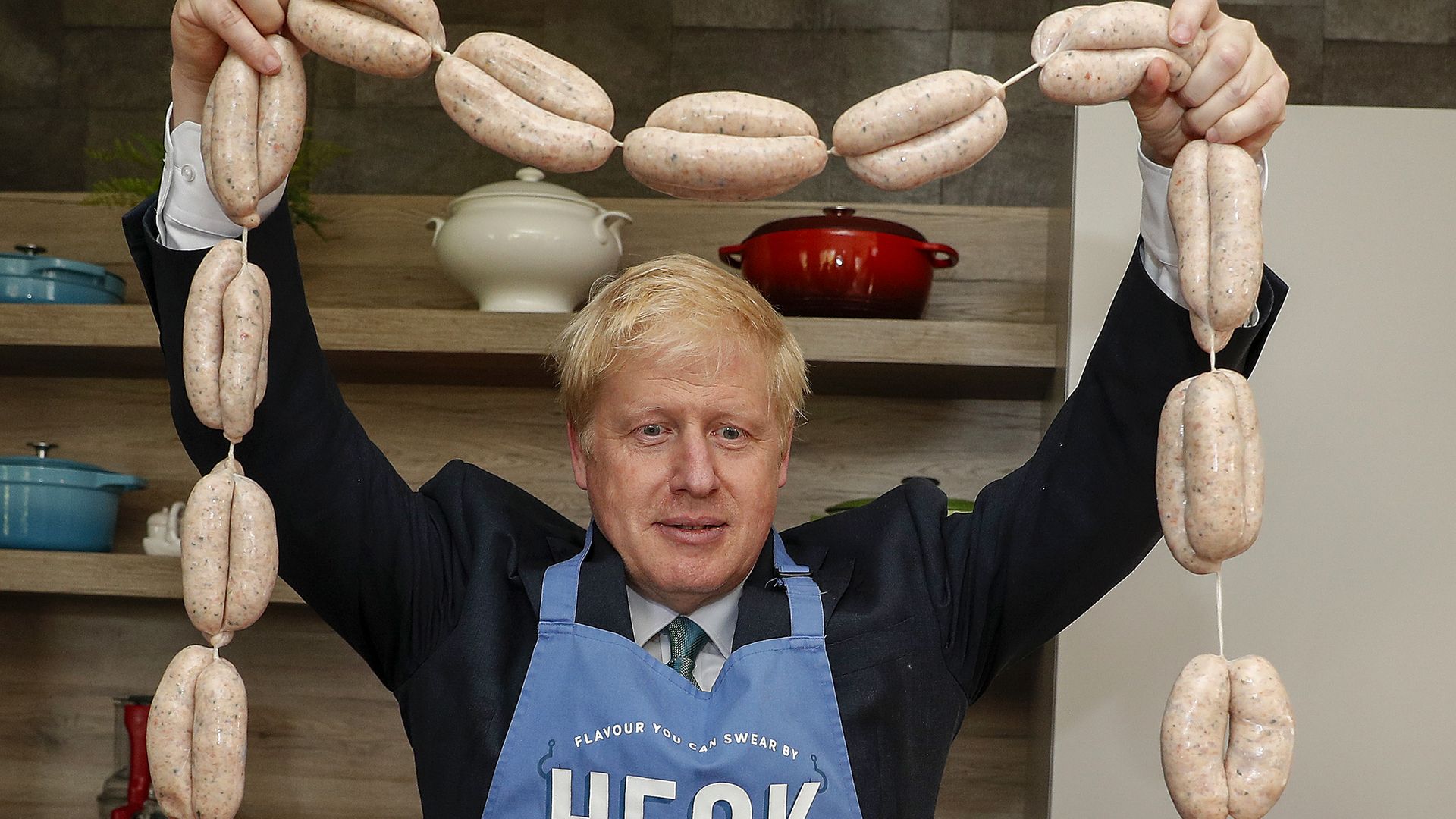 It has been a gloomy week on the sunlit uplands of sovereign Britain, as the smell of rotting and burning produce hits the nostrils of all. Or not quite all – our ostrich government escape the stench, having planted their heads in the sand to avoid dealing with the realities.
The absence of seasonal workers from the EU continues to cause chaos at the start of the food supply chain while a lack of HGV drivers does damage at the end. So a farm near Bognor Regis leaves 750,000 courgettes to decay, while raspberry growers near York end what have proved to be futile attempts to hire British staff and invite the public in to pick what they want for free, before giving up altogether after 20 years in business. Elsewhere, bonfires are being lit. Growers in Scotland have destroyed 2.5 million heads of broccoli and 1.5 million cauliflowers because of a lack of staff, and most gruesomely, more than 100,000 pigs face being killed and burned because there are not enough butchers. 
The pork industry says a 15% shortfall of abattoir workers means a backlog of 85,000 pigs waiting to be slaughtered. The list grows by 15,000 pigs every week, and extreme measures are being considered as it becomes uneconomical to feed them. A government spokesperson said it wanted "to see employers make long-term investments in the UK domestic workforce instead of relying on labour from abroad".
But what happens when UK workers are reluctant to pick fruit on remote farms, or join the haulage industry as the era of driverless vehicles approaches, or retrain as abattoir workers while adverts for plant-based foods fill our screens? A recent suggestion was that serving prisoners could be trained as butchers to fill the shortfall. But at least the government has yet to suggest that after the Swedish pop legends' comeback in virtual form, our abattoirs could be staffed by Abbatars.