When Marie Cindy Colet arrived in the United Kingdom from Mauritius she dreamed of a bright future for her two sons, Esteban and Kenyon. "From an early age Esteban showed a great talent with music. I always thought of him studying at university in the UK and making a living from his passion," she says.
While her children are Mauritian nationals, Colet is a British passport holder and therefore her sons, as dependents, could go to school and access healthcare and social services in the UK. Colet used the meagre savings from her job as a cleaner to apply for British citizenship for Esteban when he turned 18.
But, to her horror, the application was rejected without explanation. While a second application for a 2½-year visa was successful, this expired at the end of 2020. Colet cannot afford to borrow £1,300 to reapply and fears her son, now 22, could be deported at any time. "I'm terrified of my family being split up," said Colet, "I don't want to have to send Esteban back to Mauritius."
Colet is a Chagossian, born on the Chagos Islands in the Indian Ocean. Activists say the treatment of her community by the British government is on a par with the Windrush scandal, which saw hundreds of Commonwealth citizens wrongly detained, deported and denied their legal rights.
---
In 1968, the UK granted Mauritius independence but there was a catch: the Chagos Islands, a 58-island archipelago, would remain under British control. The prime minister at the time, Harold Wilson, allowed the US – which wanted a military base in the Indian Ocean – to lease one of the Chagos Islands: Diego Garcia. It remains a pivotal part of US Indo-Pacific strategy to this day and the Chagos Islands, or the British Indian Ocean Territory as they are known in London, is the UK's last remaining colony in Africa.

Between 1967 and 1973, the inhabitants of the Chagos Islands, numbering around 2,000, were forcibly deported by the UK and unceremoniously dumped in Mauritius and the Seychelles. Marie Murielle Elysée was just 15 when she was forced to leave her home. It remains a "traumatic and very sad" memory.

"We were told that our lives were in danger and we had to move because they were building a military base. But no one asked us whether we wanted to go," said Elysée. "Diego Garcia was a beautiful place. I used to love sitting on the beach and sewing. I used to live totally free on that island and we had everything in abundance."

As meagre compensation, Chagossians deported from the islands were offered British citizenship. Their children were also given British citizenship but, crucially, this was only extended to those born between 1969 and 1983.

Most Chagossian families are now split between the UK, Mauritius and the Seychelles because of the failure to grant all descendants citizenship. There are about 3,300 living in the UK today – most in Crawley, close to Gatwick Airport, where they arrived on flights from Port Louis, the Mauritian capital. There is a smaller community in Manchester with some families scattered around the rest of the country.

"The Chagos story is just injustice after injustice. It was through no fault of their own that their parents or grandparents were forcibly exiled from their homeland," laments Henry Smith, Crawley's Conservative MP. "Now you have members of the same family who have different citizenship status due to this awful anomaly of history."

Almost every Chagossian in the UK is fighting at least one legal battle to get citizenship for their child, sibling or spouse, so that they can live together again as a family.

In 2015, Giovano Bertrand, 25, moved to Manchester from Mauritius with his father, who had British citizenship as a secondgeneration Chagossian.

Applications for both Bertrand and his younger brother, who is not yet 18, have been rejected without explanation, so he has been forced to live undocumented in the UK.
"There was no one in Mauritius to look after me and my younger brother when my father moved to the UK, so we came with him," explains Bertrand.

"I can't do anything, I don't live a life, I'm worried that someone from the Home Office is going to come and get me," he adds. "I watch my cousins, who are around the same age as me, studying and working and [making] money."

Chagossian activists say there are likely to be hundreds of members of their community living undocumented in the UK, unable to work or access social services.

The legal fees for applying for British citizenship average £10,000 per person and cripple the finances of many families. Many Chagossians are considered "voluntarily homeless", with several families sharing one council flat, as a result of taking large loans from the bank.

Maria Gatt, a Mauritian national, moved to the UK in 2007 with her British national husband, who was a second-generation Chagossian. All her children and grandchildren are also British nationals.

Gatt has made four applications for indefinite leave to remain in the UK but they have all been rejected, without explanation. She estimates she has spent £20,000 on legal fees.

"I have done all sorts of applications and every time they have been refused," said Gatt, who is living undocumented in the UK and so is unable to receive a Covid-19 vaccination. "All my life I have been doing this and I'm exhausted, all my happiness has been exhausted."

Her lowest point came in 2015 when she was held in the notorious Yarl's Wood Immigration Removal Centre in Bedfordshire for three months, which she says has left her with recurring depression. "It was like three months in hell. They treated you like a prisoner," she said.

"I still remember my prisoner number and they called it every day. Please just let me die here with my family, I am not a bad person."

Activists say the detention and deportation of Chagossians and their spouses is ongoing, while "many more" have voluntarily returned to Mauritius or the Seychelles after running out of money to fight legal cases and facing threats from the Home Office.

A Freedom of Information Act request revealed that 215 people had been deported from the UK to Mauritius between 2014 and 2018. The Home Office did not provide a breakdown on numbers of Chagossians within that figure.

Francesca Tiatous lives in Port Louis with her young son. Her three siblings and father, who is a secondgeneration Chagossian, all live in the UK, where they have been granted British citizenship. Tiatous's application was rejected.

She was deported from the UK in 2016 on arrival at Gatwick Airport when she tried to visit the country for her mother's funeral.

"It was traumatising, the way we were deported. I landed and was taken to a waiting room where my fingerprints were taken," said Tiatous, who wanted to leave a bouquet of flowers on her mother's grave.

"I am very sad that all my family is together in the UK without me and I am alone here. I worry what will happen to my son, if something happens to me."

The British government stands accused of failing to support the UK's Chagossian population despite announcing, in 2016, that £40million would be spent on helping the community over the next decade.

A second Freedom of Information Act search shows that only £808,380 has been spent up to August 21 – most of which has funded "heritage visits" for Chagossians in Mauritius to visit their former island home. Chagossians argue the money should instead be spent on skills and language training – many older Chagossians in the UK can only speak a French-based Creole – so that they can obtain better-paid jobs and integrate into British society.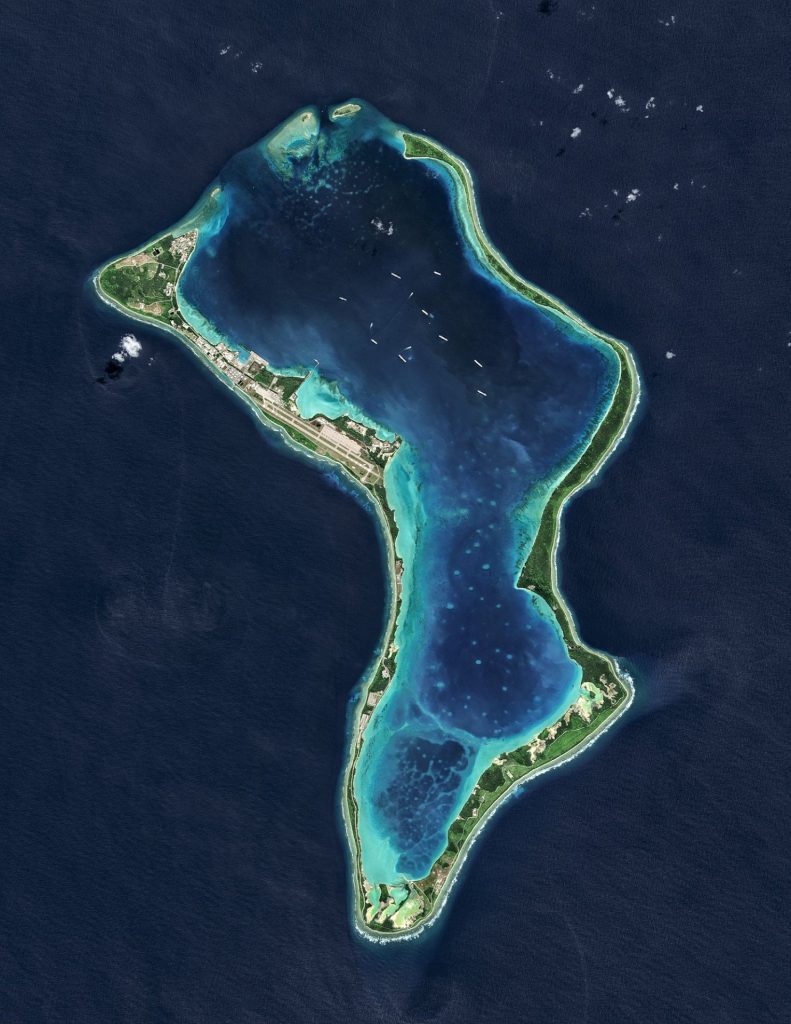 ---
The Chagossians are an ambitious group of people. Those who received their British citizenship well in advance of turning 18 have shown what could be broadly possible.
Emmanuel Ally, 24, was able to study international law at Sussex University after he was granted indefinite leave to remain. He now works as a fire and security engineer, as well as running his own business.
"He has been able to fulfil his potential. It's such a shame that so many of his peers have been forced into hiding and poverty by absurd and cruel immigration policies," comments Patrick Allen, a secondary school teacher in Crawley.

Allen says many of his Chagossian students showed great promise as teenagers but were unable to go on to further education as they lack British residency status.

Suspicion of the government's motives is understandably high among the Chagossian community as London comes under increasing international pressure to return the Chagos Islands to Mauritius. Many Chagossians believe the government is stalling on releasing funds and granting citizenship to members of the community so that the older people die out, and calls to return to the archipelago might be reduced.

"The British government is finding every way to stop us moving to the UK, to discourage us," argues Pierre Prosper, the chairman of the Seychelles Chagossian Committee.

MP Henry Smith has tabled an amendment to the Nationality and Borders Bill, a broad piece of legislation currently at committee stage in parliament that would see British citizenship given to all Chagossian descendants.

He is optimistic that an increasing number of MPs support the cause, and a final decision will come towards the end of the year from home secretary Priti Patel.

Pressure is not only growing on the UK to grant citizenship to the Chagossians but also to return the archipelago's sovereignty to Mauritius.

In 2019, the International Court of Justice in the Hague ruled unanimously that the UK should end its occupation of the islands. The resolution was adopted by the United Nations General Assembly, and said the UK should give the islands back to Mauritius "as rapidly as possible".

The UN also called for the rightful return of the Chagossians to the archipelago as soon as possible. It drew on a study by consultancy firm KPMG, which found that the Chagos Islands would sustain human habitation today, and could offer jobs to returnees in fishing, coconut crop and eco-tourism businesses.

Mauritius has said that the Diego Garcia military base could continue if sovereignty was returned. The UK has ignored the ruling, which has caused unprecedented damage to its international standing, argues a leading international lawyer who acts as a counsel for Mauritius on the Chagos Islands.
"The UK has a really positive role to play in international affairs and one of the trademarks of that role is that Britain is generally seen as a country which gets it right on human rights," comments the lawyer. "So, people are just not used to the UK behaving like this.

"I get a lot of emails from people who love Britain and think of it as a force for good, saying 'what on Earth is going on over the Chagos?'"

Joe Wallen is Southeast Asia correspondent at the Telegraph