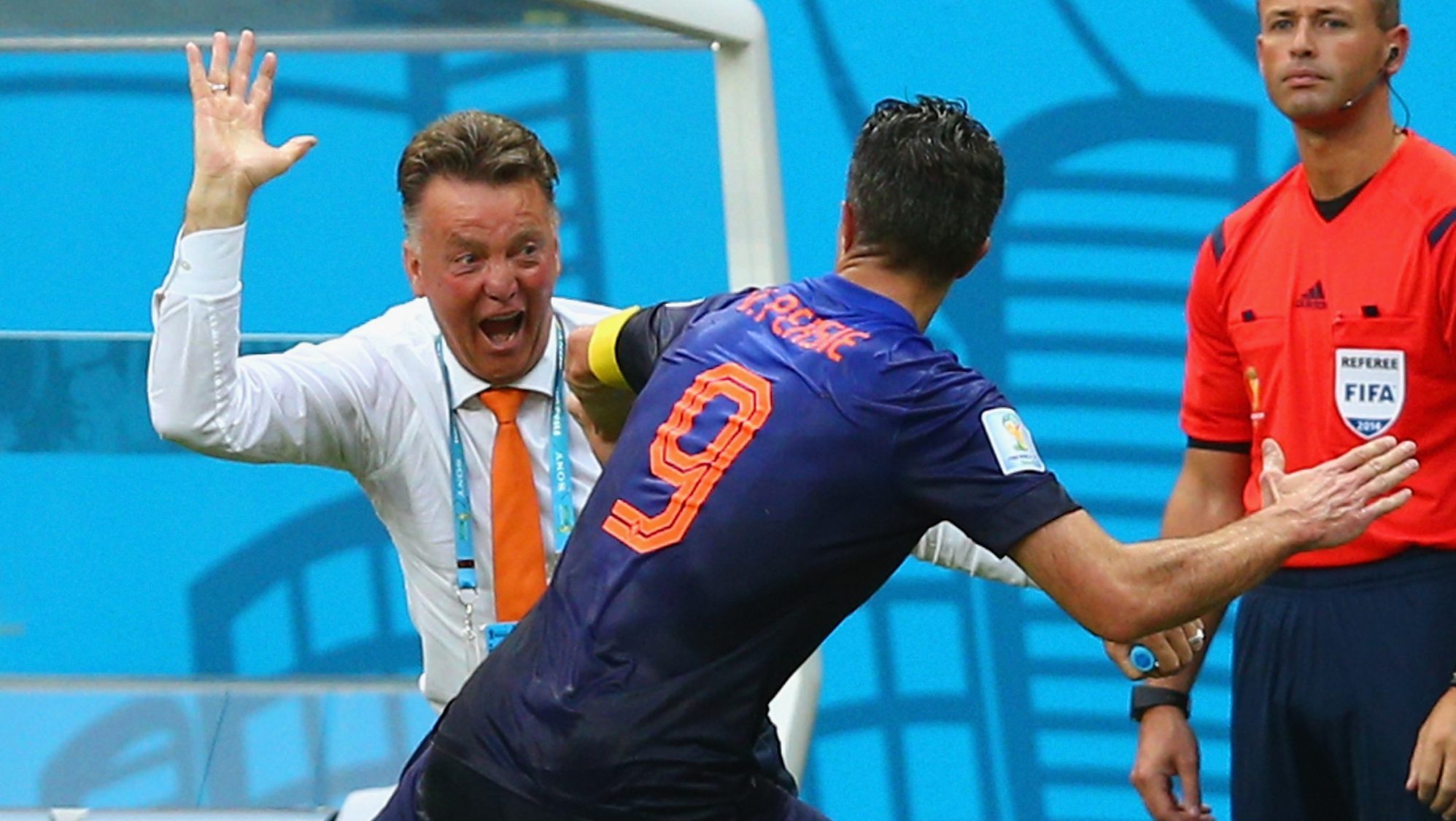 A football man can live quietly in his retirement villa for only so long before he gets the itch. Louis van Gaal, who turns 70 on August 8, built himself and his wife Truus the ultimate place under the Algarve sun and settled in permanently after his last silver bullet pay-off, from Manchester United over four years ago.
But when your country calls (and after seven men have tried and seven failed to get anywhere near the third place that he led the Dutch to in the 2014 World Cup) then maybe it is time that Aloysius Paulus Maria van Gaal makes his comeback. The ego lands again.
He probably doesn't need the money, despite the reported six million dollar hit he took to the notorious American Ponzi huckster Bernie Madoff back in 2008. Van Gaal has recouped plenty from Bayern Munich, the Dutch national team, and United since then.
And he shouldn't crave recognition because his knighthood – the Orde van Oranje-Nassau – came almost 25 years ago after he coached Ajax to the pinnacle of the European game. So the highs and lows, the acclaim and the humiliation would seem well behind any normal septuagenarian grandfather by now.
However, the shock of the Dutch losing 4-2 to Turkey in World Cup qualification this spring, followed by a dreadful Euro tournament, sent the Royal Dutch Football Association officials to the van Gaal residence in Portugal to beg his return.
Louis might not be the 'Iron Tulip' boss he once was. He may never repeat the dramatic karate kick he did in front of the UEFA fourth official to demonstrate his anger that A.C. Milan's Marcel Desailly got away with a head-high tackle against the Ajax forward Jari Litmanen during the Champions League final in Vienna in 1995.
That, indeed, was van Gaal's finest hour, and his finest team. It was a night when the former Amsterdam PE teacher forged a team largely from the Ajax academy to outplay and take down the famed Milan and its then-coach Fabio Capello.
Indeed, so audacious was van Gaal's selection that his match-winner was the 18-year-old substitute Patrick Kluivert who replaced 19-year-old Clarence Seedorf. And by then another teenager, the incredibly tall, incredibly speedy Nigerian Nwanku Kanu had bemused and bewitched Milan's (indeed Europe's) most accomplished defenders of their era.
No less than six of that Ajax team moved swiftly on, to Milan. It was early in the Bosman freedom of contract days, and the height of Silvio Berlusconi's largesse in paying what it took to make Milano great again. And it was the forerunner to van Gaal himself leaving to coach Barcelona where his disciplined, some might say dictatorial, football tried to change the Total Football implanted there by manager Rinus Michels and genius Johan Cruyff.
Van Gaal's FC Barça won trophies, but never hearts and minds. His reign lasted three years, until May 2000, when the departing manager blamed the Catalan media for their failure to understand and love his football. "Amigos de la Prensa," his parting shot began. "Yo me von. Felicidades!" ("Friends of the Press. I am leaving. Congratulations!")
They parted, but reunited for a shorter, similarly vexatious second term. In between, van Gaal had his first tenure coaching the Netherlands, another brief return to Ajax, then a hugely successful period reinventing himself and his ability to build from the kindergarten to title winners, this time at AZ Alkmaar.
This, in essence, is Louis van Gaal. The teacher. The father. The driver of talents much swifter than his own heavy and ponderous playing ability. The master of those who would obey his iron will and carry out his undoubted strategic intellect.
He has always burned out his welcome in fierce and rapid cycles. Taking his first managerial role at Ajax in 1991 he shook the hand of a club director, looked him in the eyes, and said: "Congratulations, you have signed the best coach in the world."
Taking over at Barcelona in 1997, he pronounced: "I have achieved more with Ajax in six years than Barcelona has in 100 years."
And on his first day as the Dutch head coach in 2000, he told the press: "I signed a contract until 2006 so I can win the World Cup not once, but twice."
Some of it, I think, comes with a playful smile in the eyes, a hint of self-amusement. And not every player rebels. Xavi Hernandez and Andrés Iniesta at Barcelona, Arjen Robben and Philipp Lahm and Thomas Müller credit van Gaal's positive influence on their careers. Pep Guardiola, who of course played under both Cruyff and van Gaal, described the Ajax of 1995 as "the team of my lifetime."
It might seem a lifetime ago. But a coach, a trainer, does not have to run miles. He just has to make sure others do. And van Gaal has no time to lose.
The Netherlands face three World Cup qualifiers in the first week of September – against Norway, Montenegro and then the return match in Amsterdam against Turkey. After that, they have qualifiers in October and November.
Talent would seem to be the least of the Dutch problems. Matthijs de Ligt and hopefully a repaired Virgil van Dijk in defence, Georginio Wijnaldum and Frankie de Jong in midfield, Memphis Depay and possibly Donyell Malen in attack. What they need is cohesion, purpose, belief.
A man of 70 might give them that, if his mind is lucid and his knowledge retained. Or the reverse if his iron has rusted.