God rest ye merry gentleman, let nothing you dismay, unless booking your booster jab, which could well take all day. Yep, another Covid Christmas is upon us and with the enigmatic Omicron variant at large who knows which way it will go.

We might see the Three Wise Men having to do their adorations over Zoom while explaining how the myrrh's on its way but what with the shortage of van drivers and everything… or we could yet have a relatively normal holiday season, one where the word 'crackers' applies more to the festive table than Neil Oliver's ideas file.

Either way, we've reached that time of year when we can no longer justifiably tut and roll our eyes about the Christmas adverts being on too early. Not least because in the book world the Christmas season began way back on October 14, known in the trade with lame Sky Sports-style hype as Super Thursday, when publishers unleashed their books for the festive market.

Some 292 hardbacks were published that day, a veritable glut of new titles but also an indication that things are getting back to something approaching normal. Last year, more than 800 books were launched on Super Thursday, a combination of scheduled titles and those books held back while the shops were closed during lockdown.

Browsing 292 new books aimed squarely at Santa's lists is still a daunting task even before considering the books published on dates other than October 14, so here are a few bookish gift ideas from this year's selection and beyond that might delight The New European reader in your life (if that's you, as seems quite likely all things considered, maybe leave your copy lying around somewhere open at this page. I'll act all nonchalant, and nobody will suspect a thing).

Let's start with some actual Christmas books. You can't really go wrong with The Penguin Book of Christmas Stories, edited by Jessica Harrison (Penguin, £20), featuring short stories by Truman Capote, Shirley Jackson, Dylan Thomas, Saki, Chekhov and others. For a more Europhilic take on Christmas tales, you could try A Very German Christmas: The Greatest Austrian, Swiss and German Holiday Stories of All Time (Vessel, £20).

German-speaking nations really know how to do Christmas and these stories from the likes of the Brothers Grimm, Goethe, Heine, Thomas Mann, Rilke, Hermann Hesse and Joseph Roth will have you almost tasting the glühwein and smelling the stollen. Sibling editions are available covering Italy, France, Russia and Scandinavia.

Winter darkness makes Christmas ripe for ghost stories and The Haunting Season: Ghostly Tales for Long Winter Nights (Sphere, £12.99) comprises new ones from a range of contemporary authors firmly in the tradition of M.R. James and Charles Dickens. What could be more Christmassy than gathering your loved ones around you and frightening the living daylights out of them?

This seems to be a big Christmas for comedians' memoirs, with autobiographies by Billy Connolly, Bob Mortimer, Daisy May Cooper and Michael McIntyre all jostling for giggly shelf space. Perhaps the funniest and most moving of those available this Christmas is Did Ye Hear Mammy Died? by Séamas O'Reilly (Fleet, £16.99).

O'Reilly first came to wide attention in 2018 when he tweeted the incredible story of how he once ended up alone in a room with the president of Ireland while off his face on ketamine. Now a newspaper columnist, his story of growing up in Derry as one of 11 siblings, brought up by their father after the death of their mother, is poignant, moving and incredibly funny.

The other standout memoir this Christmas is Bernardine Evaristo's Manifesto (Hamish Hamilton, £14.99). The first black woman to win the Booker Prize, in 2019 with Girl, Woman, Other, Evaristo charts her progress through a south-east London upbringing, the frequent target of racism, and shows how community, social and arts organisations can be life-changing for those on the margins. Passionate, gripping and heartwarming.

If you've paid even passing attention to this column this year you'll know that a) this is a golden age of translated fiction from Europe, and b) many women novelists are absolutely belting it out of the park at the moment. So what better for Christmas than some cracking translated novels from European women authors?

The Movement by Czech novelist Petra Hulová, translated by Alex Zucker (World Editions, £12.99), is possibly best described as a dystopian, feminist Animal Farm with a hefty dash of The Handmaid's Tale. The eponymous organisation forbids men to be attracted to women's physical attributes, with those who lapse sent to re-education centres. Narrated by a guard at one of these centres, this is complex, unsettling and utterly unforgettable.

Juli Zeh is one of Germany's most exciting contemporary novelists and her novel Neujahr was a sensation when published in 2018, selling more than 400,000 copies. Now available in Alta L. Price's English translation, New Year (World Editions, £11.99) takes place on one New Year's Day morning on a family holiday in Lanzarote, with the father's cycle ride opening up a well of suppressed trauma in what is a gripping psychological drama.

From France, Louise Mey's The Second Woman, translated by Louise Rogers Lalaurie (Pushkin Vertigo, £12.99), is a fabulously affecting slice of contemporary noir about loneliness, trust, gaslighting and how missing persons don't necessarily stay that way. When they return, the truth can be very inconvenient. But what is the truth? This is also a statement that might come in handy for any older children looking at you sideways, raising an eyebrow and questioning the existence of Father Christmas.

A word here too for Riccardino (Mantle, £16.99), the 28th and final Inspector Montalbano mystery following the death in 2019 of his creator Andrea Camilleri. Stephen Sartarelli's translation of the Sicilian detective's last outing truly brings the 65-million-selling series to a close.

A new novel by Elizabeth Strout is a gift for which you will always be profusely thanked, and Oh William! (Viking, £14.99) will be putting many a stocking out of shape this Christmas. Once again, Strout has wise things to say about the mysteries of existence filtered through her Lucy Barton character, now widowed with two adult daughters.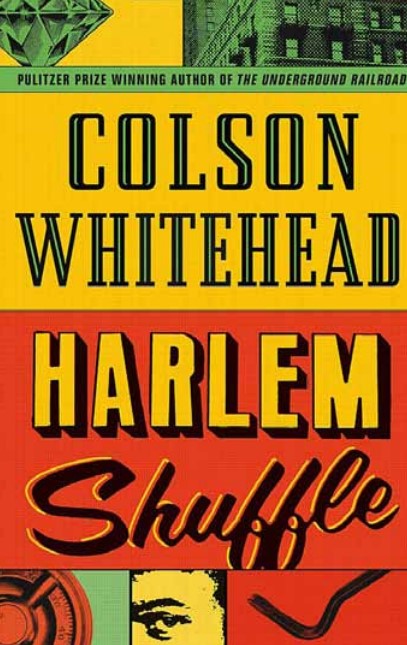 Fellow Pulitzer Prize-winner Colson Whitehead, meanwhile, follows up the remarkable The Underground Railroad and The Nickel Boys with what appears to be a fairly conventional crime caper in Harlem Shuffle (Fleet, £16.99) but is actually a subtle and gripping insight into life in Harlem during the 1950s and 1960s with deep resonance for our times.
At 600 sumptuously illustrated pages, The Penguin Modern Classics Book (Particular Books, £30) will be on many book lovers' lists for Father Christmas this year. Covering every title in the series – that's 1,800 books by 600 authors – this beautiful whopper of a tome will keep your literary giftee occupied and happy until it's time to take down the decorations.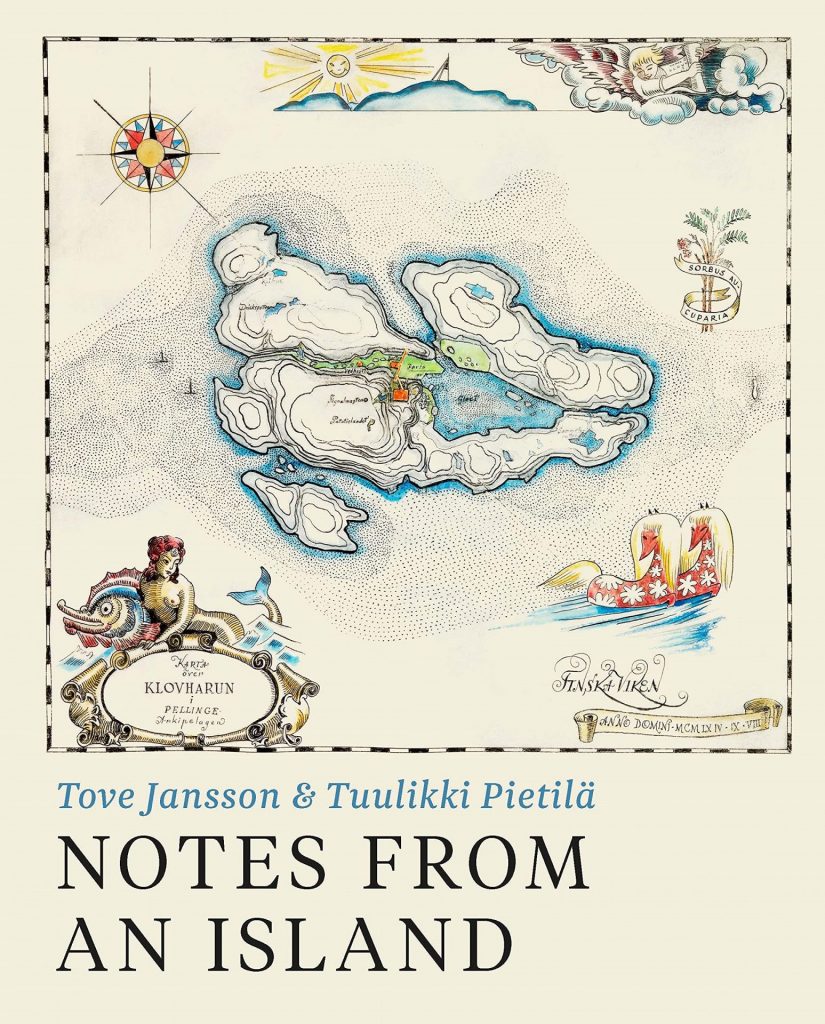 Non-fiction fans are also well-served this festive season. Notes From an Island, by Tove Jansson and her partner Tuulikki Pietilå, translated by Thomas Teal, (Sort Of Books, £12.99) is a gorgeous book, detailing the happy summers the couple spent on their tiny islet of Klovharun in the Gulf of Finland. Part nature journal, part love story, this is a wonderful chronicle of two people and one place.

The nature writing boom shows no sign of abating and the Dorset-based indie Little Toller Books continues to publish some of the best. Charles Foster's The Screaming Sky (Little Toller, £15) is a thoroughly absorbing and beautifully produced book about the common swift, a bird with a story that's far more fascinating than you might imagine.

Foster follows swifts around the world in a work that combines travel, nature, history and philosophy, and he writes with a genuine sense of poetry.

There surely isn't much more to say about London, you'd think, but Tom Chivers has found an entire book's worth for London Clay: Journeys In The Deep City (Transworld, £20). Taking the ground itself as his subject, this is a personal and poetic immersion in the city's clay with its lost rivers, abandoned Tube stations, marshlands and secret woodlands. A perfect gift for the Great Wen-ophile in your life.

Talking of cities, few great metropolises can be distilled into one person the way New York infuses Fran Lebowitz, and vice versa. The boost to her global profile from the Netflix series Pretend It's A City, a series of encounters with her old friend Martin Scorsese, has prompted a long-overdue reissue of The Fran Lebowitz Reader (Little, Brown, £18.99), a collection of articles and book chapters from the famously blocked writer and social commentator blessed with a wit so dry it practically needs its own irrigation system.

It's not for me to tell you where to buy your books but I hope you'll consider supporting your local independent bookshop. A couple of online alternatives are uk.bookshop.org and hive.co.uk, both of which offer prices competitive with that online retail behemoth and give a slice of the action to independents.

On the Hive site, you can even nominate a specific shop to receive a percentage of your book spend. That way you can make your nearest and dearest and your local bookseller happy just with a couple of clicks of the mouse. If that doesn't make your dong ding merrily on high this Christmas, nothing will.
A European Library
A weekly selection of fiction and non-fiction, new and old, to build a comprehensive literary portrait of our continent.

GRIMM'S FAIRY TALES Jacob and Wilhelm Grimm, trans. Margaret Raine Hunt (Robin Books, £12.99).

The brothers Grimm were relentless collectors of European folk tales, and their stories have formed the basis of countless childhoods across the continent. Cinderella, Rapunzel, Hansel and Gretel, these are border-defying tales familiar to all, their presence in our collective consciousness one of the greatest examples of pan-Europeanism we have.

This is a reasonably priced hardback edition, featuring illustrations by Arthur Rackham and Walter Crane.