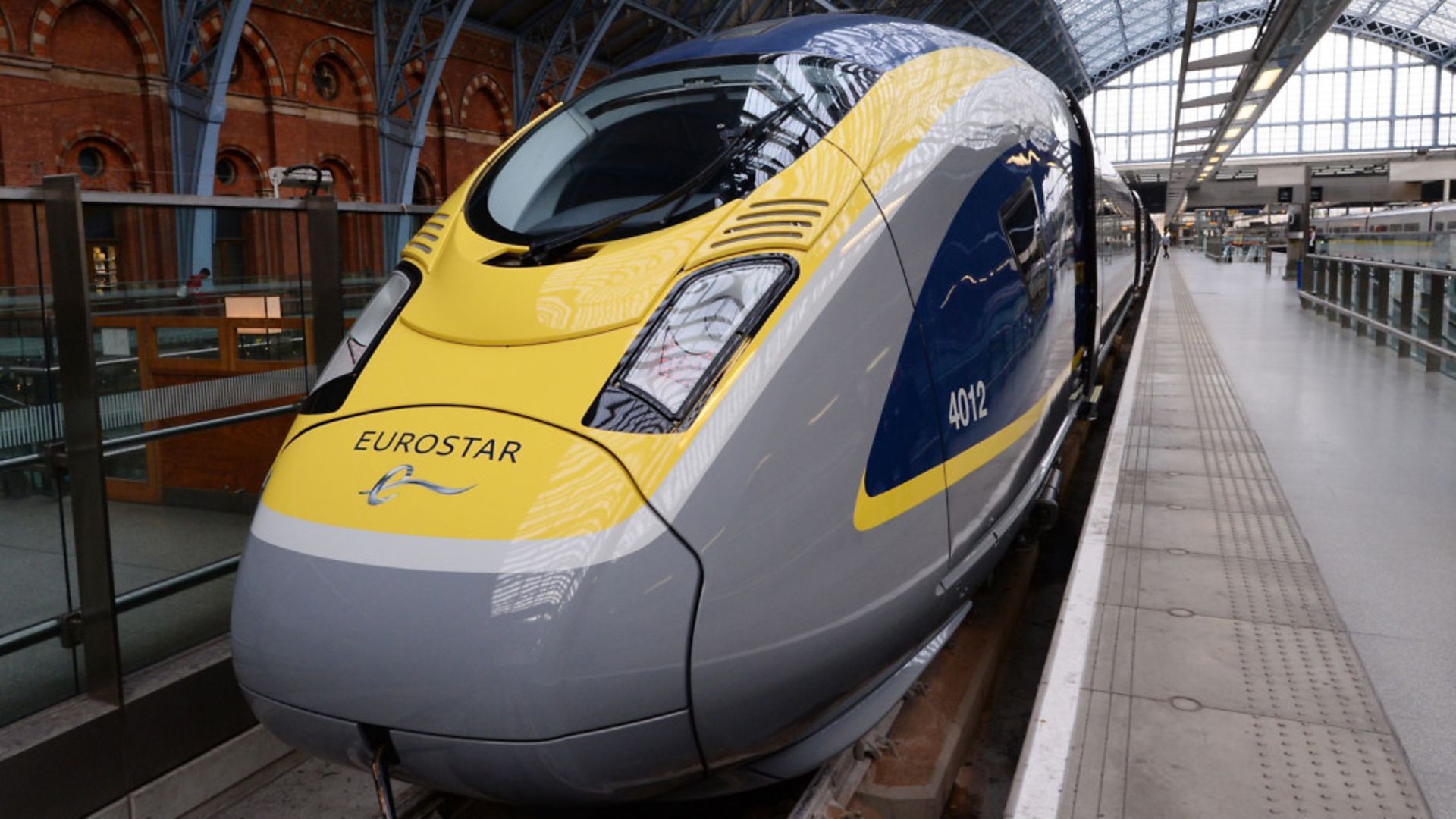 In the mid-nineties I was living in Penge, south London, and I was on the dole. A pretty harsh double whammy in anyone's book.
I'd spend my days laying on the sofa feeling sorry for myself, finding my swooning self-pity resonating at regular intervals with a particular sound that drifted in from outside; a mournful, otherworldly moan roughly every half
hour that was like nothing else I'd ever heard.
It was the Eurostar passing through.
Nothing sounds like the Eurostar, nothing looks like the Eurostar and there are few rail services that give one such a frisson of European pizzazz simply by boarding a train. More than 150 million passengers have travelled by Eurostar since the first scheduled service left London's Waterloo Station at 8.23am on November 14, 1994. And despite its first passengers including Jeremy Beadle, Jeffrey Archer and the Kew Gardens Rotary Club, the Eurostar has seemed from the outset impossibly glamorous, representing the best of Europe.
The fact that something so sleek and prestigious could pass through Penge was a source of frustration and inspiration in equal measure to my mid-twenties self: I couldn't hope to afford a trip on the Eurostar until I found gainful employment yet that eerie moan served to remind me that there was life beyond the dole and a world beyond Penge: the rest of Europe was so close I could actually hear it racing through my run-down London suburb.
As one of the first generation of European Britons – those of us not old enough to remember a time before we were members of a European Union – the Eurostar reflected the European perspective of nineties twenty-somethings better than anything else. That we could hop on a train in London and disembark in Paris as easily as we could Manchester or Leeds seemed only natural, because we were Europeans for whom the physical barrier of the Channel was fast becoming a theoretical one.
I'd seen on television the moment on December 1, 1990 when tunnel workers Philippe Cozette and Graham Fagg reached through a small hole halfway under the Channel, shook hands and exchanged the flags of France and the UK in a gesture curiously reminiscent of the hands of friendship reaching across the Berlin Wall a year earlier. That breaking down of the physical barrier between Britain and France made me almost as proud to be European as did the fall of the Berlin Wall, especially as Cozette and Fagg's momentous flesh-press came less than two months after the official reunification of Germany and a few weeks after Mikhail Gorbachev had been awarded the Nobel Peace Prize.
It was 1998 before I made my first trip on the Eurostar. Having extricated myself from both dole and Penge I was making occasional appearances on the Big Breakfast performing topical comic songs of questionable quality. During the 1998 World Cup I was despatched to Paris in order to doorstep Desmond Lynam at his hotel and serenade him with a specially-composed song hailing his peerless qualities as a broadcaster (understandably, Des was having none of this and I ended up on a street corner singing to a cardboard cut-out).
If mine was a curious Eurostar debut what I remember most is the thrill of that first journey under the Channel. We'd eased out of Waterloo, purred through Penge, shimmered across the South Downs and then everything went thrillingly dark.
Twenty minutes. That's all it took to emerge back into the early evening sunshine among the villages, steeples and lengthening shadows of rural northern France. I'd spent most of the undersea period gawping at my own wide-eyed reflection in the window, something I still find myself doing today even as a regular Eurostar traveller.
It's the worst view in the world yet it never fails to captivate me because there are hundreds of years of history distilled into that twenty minutes. Britain and France had been drawing closer together ever since Jean Blanchard first crossed the Channel by hot air balloon in 1785. When Louis Blériot crash-landed his plane just outside Dover one foggy morning in 1909 the gap between the nations became even smaller.
While a tunnel had first been mooted shortly after Blanchard's flight and regularly thereafter, it was always British governments who demurred, fearing invasion.
Some of the suggested plans, such as the 'masonry isthmus' across the Straits of Dover – with three large openings through which shipping could navigate – posited in 1836 by French engineer Aimé Thomé de Gamond, were never going to progress beyond the drawing board.
But it still took unlikely bedfellows Margaret Thatcher and François Mitterand to see the project to its completion, even if Thatcher had strongly favoured a road tunnel ('I shall be the first to drive through the tunnel at the wheel of my car,' she'd said in 1985).
The 2007 move to St Pancras only added to the combined sense of glamour and history: the sleek trains pulling in and out beneath the breathtaking iron latticework of William Barlow's vaulted Victorian engine shed and the thrill of riding the walkway up to the platforms from the undercroft departures area, originally a storage facility for barrels of Burton's beer.
Best of all is the knowledge that, as you emerge next to your train, within a couple of hours or so you'll be in Paris, or Brussels, or Lille with minimal fuss, as if crossing the English Channel is the most natural thing in the world.
In a 1929 parliamentary debate on the feasibility of a tunnel under the Channel, Major J.W. Hills MP feared that, 'it would lead to states of unrest and panic and would tend to embitter relations with the continent'. As it turns out, other recent events have proven more likely to achieve that. Instead, in just over two decades, the Eurostar has brought us closer to the rest of the continent in every sense; the mournful lowing that both lulled and inspired me in its early days proving a fanfare of European opportunity.
Charlie Connelly is an author and travel writer
Most popular