When did you first become aware of Liz Truss? Was it, perchance, at some point in September 2014 and was she, perchance, talking about the selling of certain porcine products?
Then the environment secretary, Truss went viral for a speech she gave to Conservative party conference, where she exclaimed that "in December I'll be in Beijing, opening up pork markets!" with the enthusiasm of a toddler high on lemonade.
Over the following years, she rose through the ranks of government while, for the most part, remaining a bit of a joke. Dramatically uncool and always seemingly a bit odd, Truss was never taken entirely seriously, despite managing the feat of remaining in Cabinet under David Cameron, Theresa May and Boris Johnson.
In fairness, she doesn't help herself; recently her Twitter account posted a picture of her in Estonia, on a tank, looking like a toddler high on…well, you get the gist.
Yet look at the Cabinet League Table poll on the Conservative Home website. For the twelfth month in a row, party members picked Truss as the secretary of state they were most pleased with. Her approval ratings are +82.3; Boris Johnson's are -17.2. Few politicians managed to have a good 2021, but she certainly was one of them.
It is also likely that she will keep rising throughout 2022. Already there are rumours that the Liz For Leader campaign is gathering pace. Intriguingly, it is thought that most of her supporters are from the 2019 crop of MPs, and mostly from Red Wall seats.
It makes little political sense for them, as their constituencies are former Labour heartlands won over with promises of a bigger state and more generous investment in the north. A libertarian and free markets liberal at heart, Truss should have little to offer them (aside from a P45 at the next election).
That they have rallied around here regardless is interesting, and proof that she is a more skilled politician than many give her credit for. There is dorkiness, of course, but also a steely optimism that is currently in short supply everywhere else in Westminster.
There is also an entrenched sense of ideology, which has not been seen in the Conservative party in a number of years. Like or dislike what Truss stands for, it is at least clear that she stands for something.
She founded the Free Enterprise Group in 2011, a year after joining the Commons, and was closely involved with the launch of Freer in 2018. If you say "free markets" in the mirror three times, she will appear in a puff of smoke and tell you about Adam Smith.
What is less clear, however, is how she will fare as foreign secretary over the next year. Not unlike the prime minister who appointed her, Truss is at her most comfortable when is blatantly having a nice time.
As her Instagram shows, she shines when cuddling lambs, riding a bicycle and holding a Union Jack umbrella, or posing in a helmet next to an aircraft carrier. This is why she rose and rose while international trade secretary; Truss loves grinning next to various foreign dignitaries, and in those years she did little else.
Regrettably for her, the world isn't a terribly comfortable place at the moment, and she is now the one dealing with it. If the powder kegs that are Russia and China explode next year, will she be able to deal with it? How about Saudi Arabia? Bolsonaro's Brazil? The unfolding humanitarian crisis in Afghanistan?
We all remember the nadir of Gavin Williamson telling Putin to "go away and shut up" while defence secretary, and it feels possible, if not likely, that Truss could end up failing to rise to the occasion in a similar manner. Because of Brexit, Britain cannot even hide behind the European Union when convenient; if something happens, Truss will have to stand alone. Can she?
Or perhaps her problems will start closer to home. Being the heir apparent to the prime minister is not a safe place to be in Westminster; all eyes are on you and few of them are entirely benevolent. Though Johnson remains firmly in place for now, No10 is a place where paranoia flourishes, and ambitious secretaries of state are, at best, tolerated.
There is also a certain irony in her position as foreign secretary; after all, it was where Boris himself was sent by Theresa May when she feared – not unreasonably – that he wanted to oust her.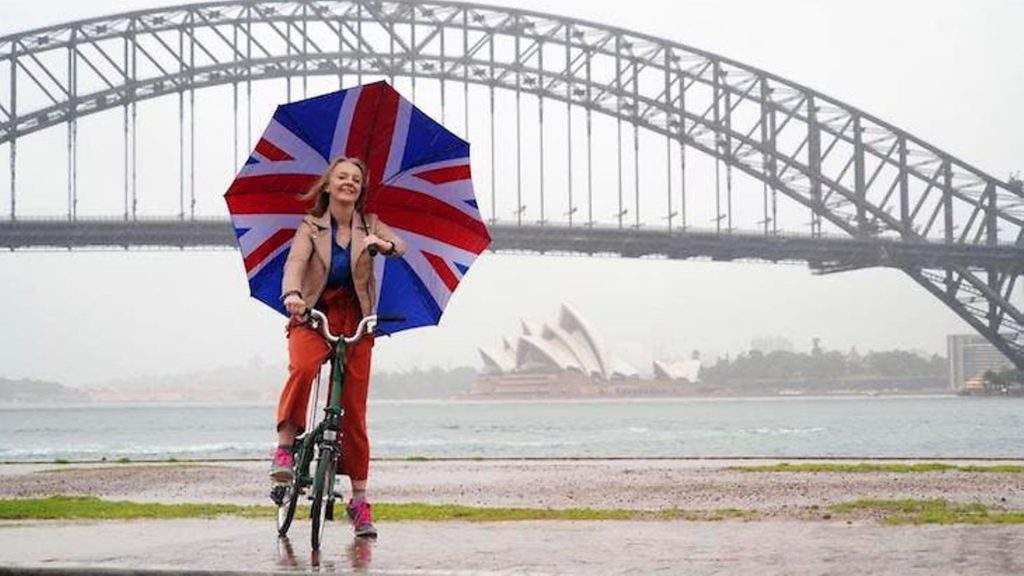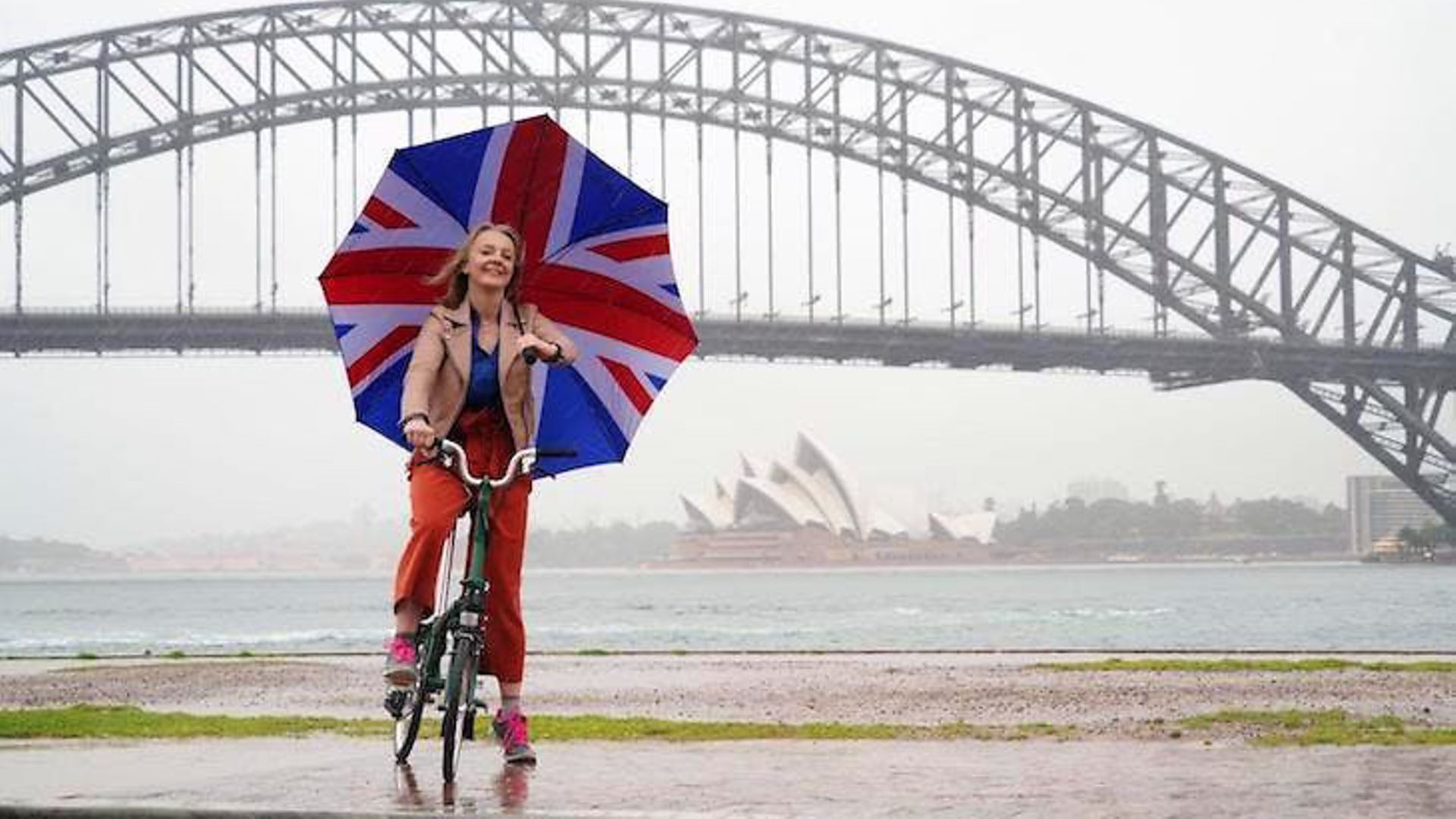 It is said that those around Truss – both MPs and advisers – are already being watched closely; what happens if one of them oversteps the mark? One clue can be found in the fate of Bim Afolami, Truss's former PPS, who wrote a piece critical of the government and found himself demoted to DCMS.
This means that the foreign secretary will have a fine line to tread on; she cannot be seen to be overly ambitious, but she cannot let herself fade into the background either. One can only remain a rising star for so long, and SW1 is littered with the ghosts of bright young things who ran out of steam eventually.
There is a world in which 2022 ends with Liz Truss's rise looking unstoppable, or perhaps even a world in which she is in Downing Street. There is another world that is just as plausible, in which the only thing people say of Truss is "remember that pork market speech?" then burst out laughing.
The foreign secretary will need to play her cards right for the next twelve months, but then she has been playing her cards right so far. The question is: is that enough? In politics, it rarely is.
Most popular