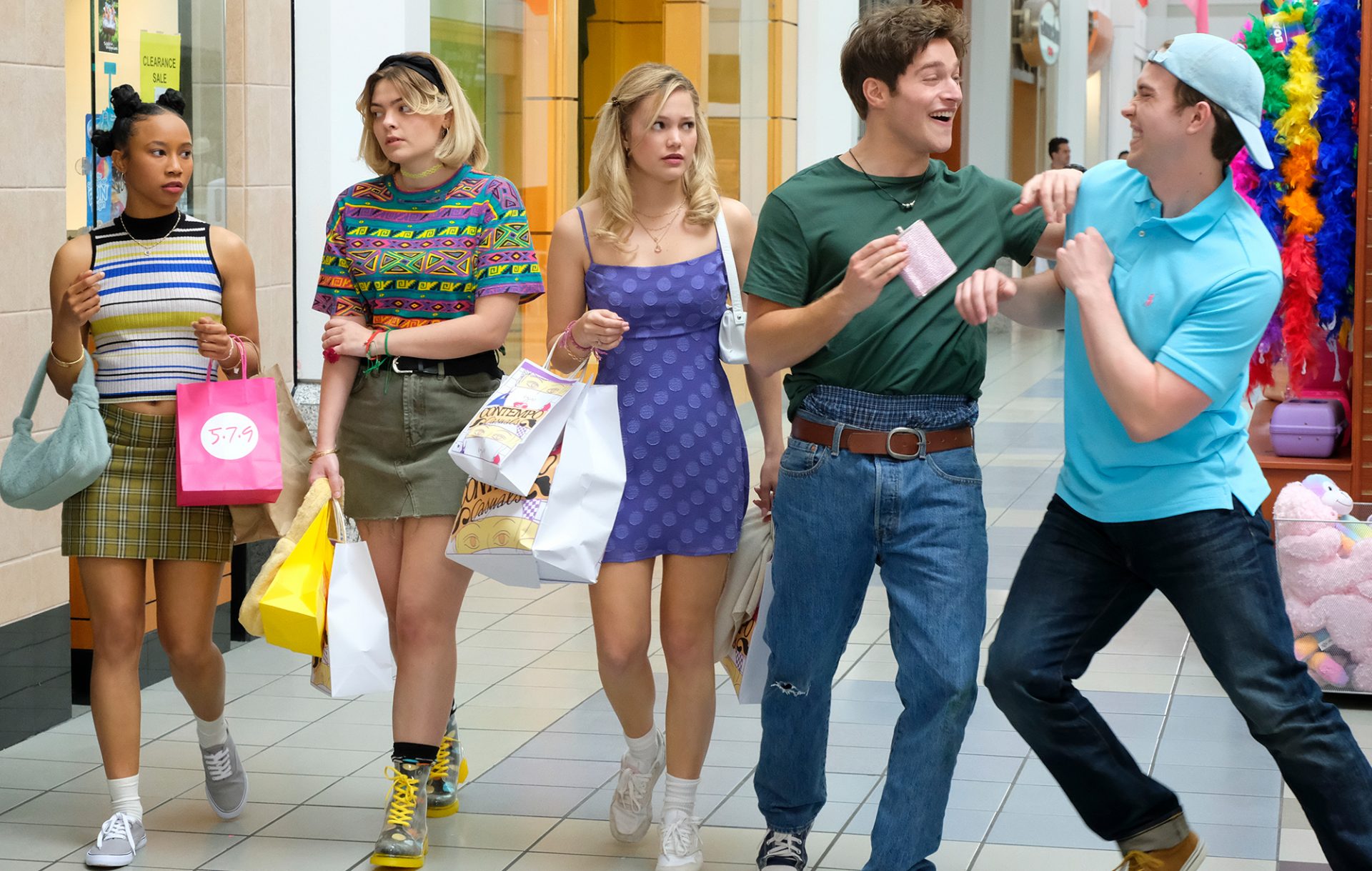 It is a truth universally acknowledged that teenage girls are totally f**king insane. I'm sure teenage boys are too, but all those patriarchal burdens seem to either divert their insanity toward violence or just seal it up all tight and repressed, a nightmare for another day. I was an insane teenage girl. But I wasn't special in this. Me, her, and everyone we knew. We cut ourselves, we starved ourselves, we buried arbitrary objects in our gardens in an offering to some god or other, and that was just the high-functioning bunch. It constantly amazes me I wasn't simply locked up at 14 and let out at 19, because in retrospect it's painfully clear I didn't have a coherent thought or personality that whole time. I was devoted to techno and Buckfast one month, folk music and peppermint tea the next. I was all lasciviously, aggressively sexy here, and all tortured wallflower there. I hated everyone on earth, but was furious when any single individual wasn't in love with me. I was mad, but I wasn't – I was only a girl.
Cruel Summer, the Freeform show now streaming on Amazon Prime, is very good on all this. It's a silly show in some ways but it does a great job of showing all the varied and entirely divergent personalities the teenage girl tries on and discards, how our temporary allegiances may align us with circumstances and people who will seem foreign or even evil when looked back upon from the vantage point of relative equilibrium in adulthood.
It's a neatly compelling set-up. We see the same date play out on three different years, 1993 1994 and 1995. The timelines are interwoven, the differing appearances and personalities of our heroines jarring us with each shift.
They are Kate Wallis (Olivia Holt), a beautiful and popular town sweetheart, and Jeanette Turner (Chiara Aurelia), who in 1993 is a lovably daft geek, frizzy hair and braces and a big open-hearted smile. Both girls will change unimaginably with each intervening year. Kate becomes the victim of a scandalous crime, kidnapped and held captive for months on end by the mysterious, handsome new vice-principal.
In Kate's absence, Jeanette appears to take over the more popular girl's life. She sheds her two best friends, lifelong neighbour Vince, who is gay and struggling to incorporate his first romantic relationship into his life, and Mallory, a loving but controlling girl who tries to cover up her nerdiness and insecurity with a sometimes tiresome bolshiness.
In their place she absorbs Kate's old pals, interchangeable pretty girls with not much personality but sufficient social capital. Most crucially she manages to snare Kate's boyfriend Jamie, a sweet dummy whose love cements her new status as Queen Bee.
But when Kate is suddenly, unexpectedly (for the town had largely assumed she was either dead or had run far away) found alive, Jeanette's new life falls away. Not only has the girl whose life she infiltrated returned, but she alleges that Jeanette had glimpsed her in her kidnapper's house and knew she was being held captive.
Kate's public accusation of this shocking act of negligence turns Jeanette into the most hated girl in America, a malignant, conniving monster who is lampooned on latenight television and spat at on the street. Who is telling the truth? And will either ever recover from the trauma and dissolution of their previous identities?
The mystery at the heart of the show – whether or not Jeanette did become aware that Kate was imprisoned and choose to ignore it – is a tantalising enough one to keep you hooked, promising yourself that you'll go to bed after just one more episode.
It's an interesting moral failing to be accused of, an absence rather than an action, reminding me a little bit of the media frenzy and trial of Michelle Carter, who became a figure of hate in 2015 for failing to prevent her boyfriend from committing suicide when she knew he was going to do so, and even spurring him on to complete the act. But there is so much more to enjoy than the teasing out of that central plot.
The '90s nostalgia is struck just right, not overly obvious or an act of aesthetic fetishisation but a pleasant hazy glimpse at pre-cell phone teenage life. The tone is wonderful, sincere without being earnest, camp without being hammy, and funny without being self-mocking. Most of all, the two young actresses are captivating as hell: We see Kate's surprising complexity, the frustration and confusion she feels within her blended family and toward her glamorous, useless mother. We see the fragility and hurt and anger behind the outward presentation of the generic hot girl who has everything. Then, later, after her unimaginable ordeal, we see a changed Kate, hardened, yes, but perhaps freer too. She is now butch and plain in her style where she was once thoughtlessly pretty, and she has no capacity to make nice for others anymore. Jeanette, meanwhile, is heartbreaking in her earliest incarnation, longing for the redemption of popularity but nevertheless truly happy.
She may not have all the things she wants, but what she has – two true friends, besotted parents, interests and talents – bring her meaning and pleasure. In her transient cool girl period she looks nothing but terrified behind the thin sheen of newfound good looks. Later still, now an outcast with a broken family and no friends, she is brashly unappetising. Anger has taken over her body, an anger which I think we can trace back and see even from the early moments we meet her in when she gazes, yearning, toward Kate and her friends, all so effortless and shiny and appealing. This, really, is what I liked about Cruel Summer – that it counters, just a little bit, the given narrative of a geek with a heart of gold and the mean girl rich bitch. It shows the rage and splinter of ice the loser can harbour, waiting to claim what they've never been given freely