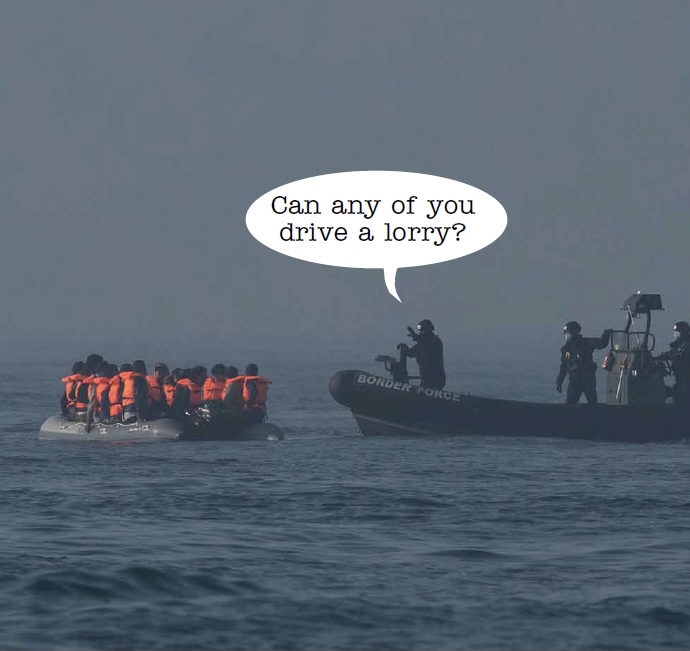 No, that UK-US trade deal we were promised won't be happening. Yes, the Americans were serious when they said Boris Johnson's gross disregard for the integrity of peace in the island of Ireland was important.
No, that cheaper gas bill Boris Johnson dangled as bait for your Brexit vote won't be happening. And no, those empty shelves at the supermarket are not going to fill up anytime soon.
On Monday, I posted a tweet on The New European account with a screenshot from a 2016 newspaper report on Johnson bragging about "cheaper household gas bills if we vote for Brexit."
One of the replies to the tweet struck me as a specimen example of why our nation is increasingly baffled by the reduced circumstances in which we find ourselves.
"We don't really know that we are suffering greater effects than any other, only through the media and we don't always get the facts. Remember that we don't necessarily suffer ills in the same way as others."
Hmmmm.
We don't really know that we are suffering greater effects than any other…
Well, we do know we are suffering greater effects than any other. Having left the EU means we are now no longer able to trade in the internal energy market that is cushioning price rises among member states. Britain is, definitively, more vulnerable to market dynamics than we were before Brexit. Our bills are higher that they would have been if we were still in the EU.
We don't always get the facts…
True dat. The same newspapers and politicians that brought you the dream are perfectly creative enough to explain the nightmare. In the words of George W Bush: "Fool me once, shame on … shame on you. Fool me… You can't get fooled again!" You know what he means.
We don't necessarily suffer ills in the same way as others.
This was the sentence that stopped me in my tracks; possibly the truest words I've read in years.
We appear, as a nation, to be under the influence of a reality distortion field; convinced by the power of the Prime Minister's magnetic personality that all is well, or as well as it could be, or at least soon will be.
All is not well.
In terms of political narrative, the global pandemic was the best break this government ever got; a blanket cover story for the unfolding evidence of Britain's post-Brexit vulnerability. The use of the pandemic as convenient obfuscation for our reality is contemptible.
Britain's emotional sense of its own exceptionalism (a view, incidentally, very much NOT shared by the rest of the world who look at us either bewildered or amused by our national naivety, the same way a street shark looks at a flabby tourist in flip-flops fresh off the bus) is the root cause of this collective confusion at the evidence of our own eyes.
We choose to not believe we've been so naive. We deny it, we blame others, we simply imagine it isn't so. But it's long past time to get real.
Look at the shelves. Look at your gas bill. Look at the row upon row of posters for lorry driver jobs, waiters, farm hands.
These are the facts, and these facts don't give a stuff about our sentimental desire to take back control, whatever that ever meant.
I was once told by someone reliable, that TV and stage hypnotist Paul McKenna came up with that slogan. Take. Back. Control. It certainly has the ring of professional hypnosis about it.
So let's not be that mug on stage, munching cheerfully into an onion believing it's apple. It's a fucking onion and all those people out there in the real world aren't laughing with us. They're laughing at us.
Most popular