At a time of heightened global tension, we look out for individuals who can be game-changers, or can lift our spirits through art and sport. So here are our People to Watch in 2022. Whatever happens, it's likely that these individuals – the good and the bad – will be making headlines around the world.
UK: Liz Truss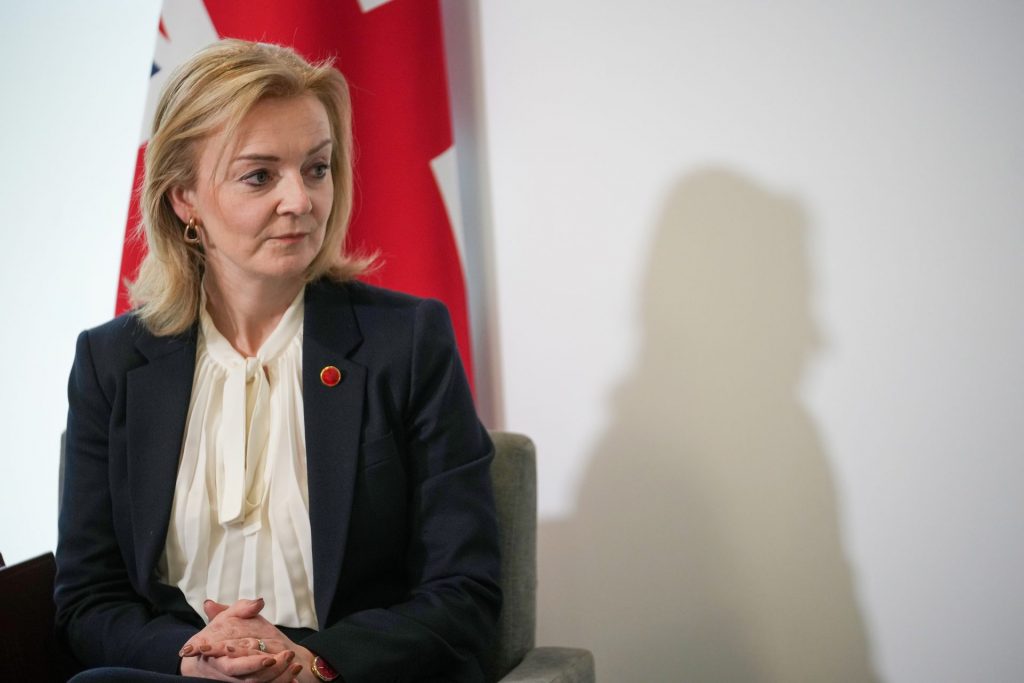 For the 12th straight month, a poll of Tory members recently named Liz Truss as their favourite minister. The foreign secretary's approval rating is +82. the PM's is -17. No wonder the Liz For Leader campaign is gathering pace, with Truss picking up support from the 2019 intake of MPs. She is a more skilled politician than many believe. There is dorkiness, of course, but also a steely optimism that is in short supply everywhere else in Westminster. She also has an entrenched sense of ideology, rarely seen in Tory circles for years. But with the powder kegs of Russia and China ready to explode, hers is a tough brief. There's a world in which 2022 ends with Truss looking unstoppable – perhaps even in Downing Street. There's another one, just as plausible, in which the main thing people remember about her is that pork markets speech.
Spain: Yolanda Díaz
Six years ago, Yolanda Díaz was a little-known employment lawyer running for election to Spain's Congress of Deputies. Now, the 50-year-old communist is Labour minister, second deputy PM and the most popular politician in Spain. Tasked during the pandemic with creating a furlough system that would appeal to both bosses and workers, she built a compromise that one union leader says has saved up to four million jobs. More radical than most of Spain, she is also an affable pragmatist who in the new year will begin a "listening process" that will mark the launch of her new political platform to contest the next elections. PM Pedro Sanchez will fear that whatever she comes up with will threaten his – until now – unchallenged hold on the left.
France: Valérie Pécresse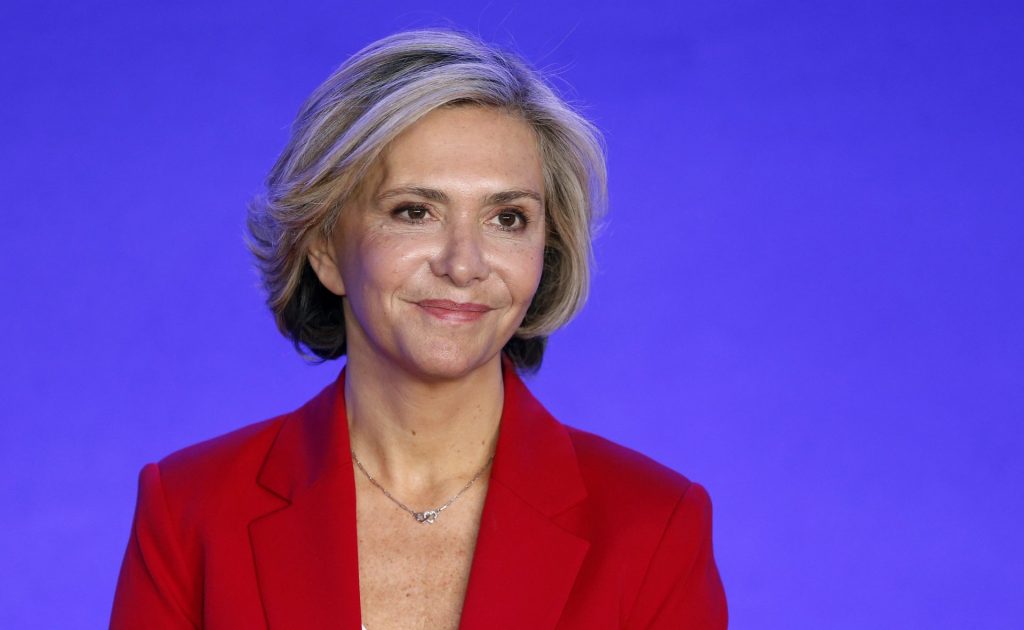 Describing herself as "one-third Thatcher, two-thirds Merkel", could 54-year-old Pécresse also be France's first female president? Pécresse, fittingly born on Bastille Day, is already a pioneer as the first woman to be chosen to run for president by Les Républicains, the centre-right party of Charles de Gaulle, Jacques Chirac and Nicolas Sarkozy. Currently head of the Paris Île-de-France region, Pécresse has previously served as a budget minister and government spokesperson under Sarkozy. For now, Pécresse, who has been polling around 11 per cent, is a long way behind incumbent Emmanuel Macron and also trailing Marine Le Pen from the far-right National Rally and hard-right commentator Eric Zemmour. However, she could appeal to some of Macron's centre-right supporters while drawing moderate right-wingers away from the other two contenders. The first round of the election is on April 10.
India: Mamata Banerjee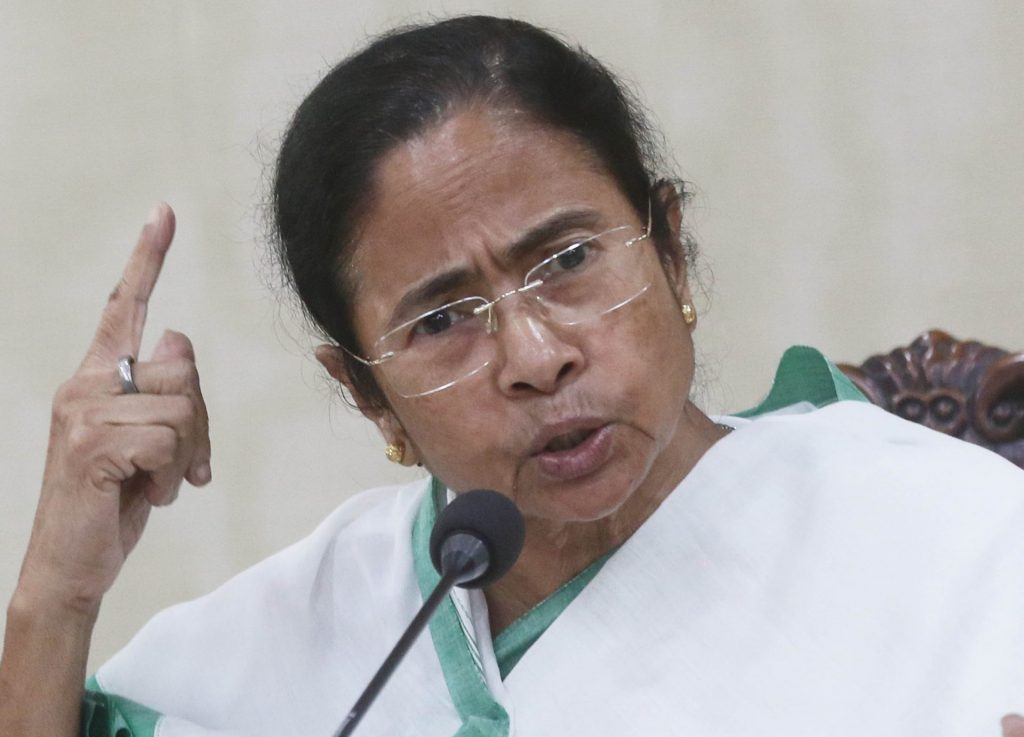 Known for her white saris and fiery speeches, the chief minister of India's populous West Bengal state, Mamata Banerjee, is building a national profile with observers saying she could become the face of India's splintered opposition ahead of elections, expected in 2024. Founder of the All India Trinamool Congress party, and the first woman to run the powerful eastern state, Twenty faces who'll make or break 2022 she was re-elected for a third term in May with her centre-left party, defeating prime minister Narendra Modi's ruling Bharatiya Janata Party. Often referred to as Didi, which means elder sister in Bengali, 66-year-old Banerjee is now seen by some observers as the best hope for secular, liberal Indians hoping to see the back of the PM. It's a tall order for the leader of a regional party but Banerjee has recently been meeting other opposition leaders with a view to finding some kind of consensus.
Brazil: Luiz Inácio Lula da Silva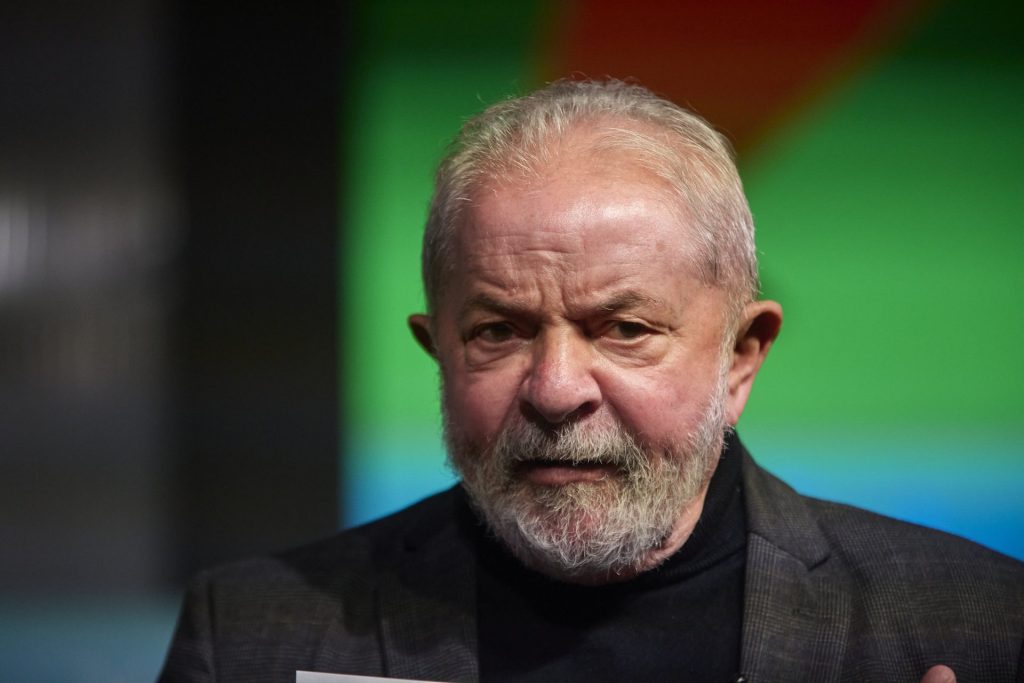 When former president of Brazil, Luiz Inácio Lula da Silva, toured Europe in November, he was welcomed with open arms, not least by French president Emmanuel Macron, clearly pinning his colours to Lula's mast ahead of next October's presidential election. It's well known there's no love lost between Macron and far-right incumbent Jair Bolsonaro. Lula, who was president from 2003-2010 before being convicted of corruption in 2017 and later jailed for 580 days, has not yet openly declared he will run, but a court's decision to overturn his conviction last March means he can. Now 76, the former union leader is still hugely popular, partly because of how he helped millions out of poverty during his time in office and partly because Bolsonaro has angered so many with his mishandling of the Covid pandemic, the economy and his country's fragile environment.
Ethiopia: Abiy Ahmed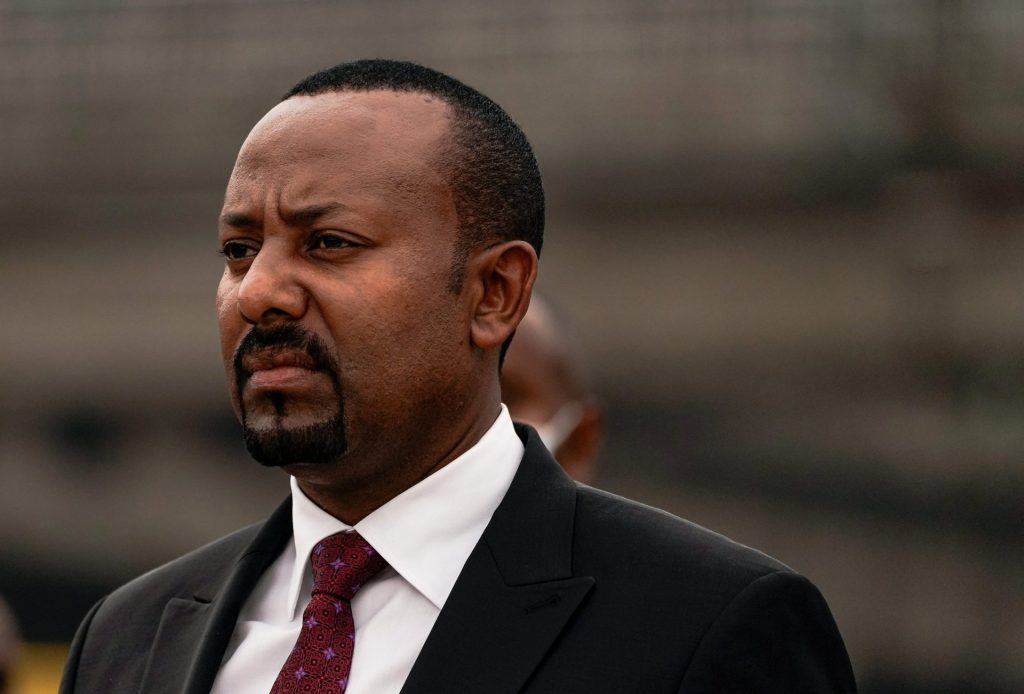 From winning the Nobel peace prize in 2019 to donning fatigues and heading to the Ethiopian frontline to direct his troops, 45-year-old prime minister Abiy Ahmed has undergone a dramatic transformation. What he does next may determine the fate of the fragile Horn of Africa region with potentially devastating consequences for Ethiopia's neighbours, including Somalia where Islamist militants are still causing chaos. Despite international mediation efforts, Abiy seems determined to defeat northern Tigray rebels on the battlefield. This raises the spectre of more deaths, more human rights abuses, and more hunger – famine conditions are already being reported in the Tigray region. The war has also displaced tens of thousands of people in a drought-prone region particularly ill-equipped to deal with these kinds of mass movements.
UK: Andrew Bailey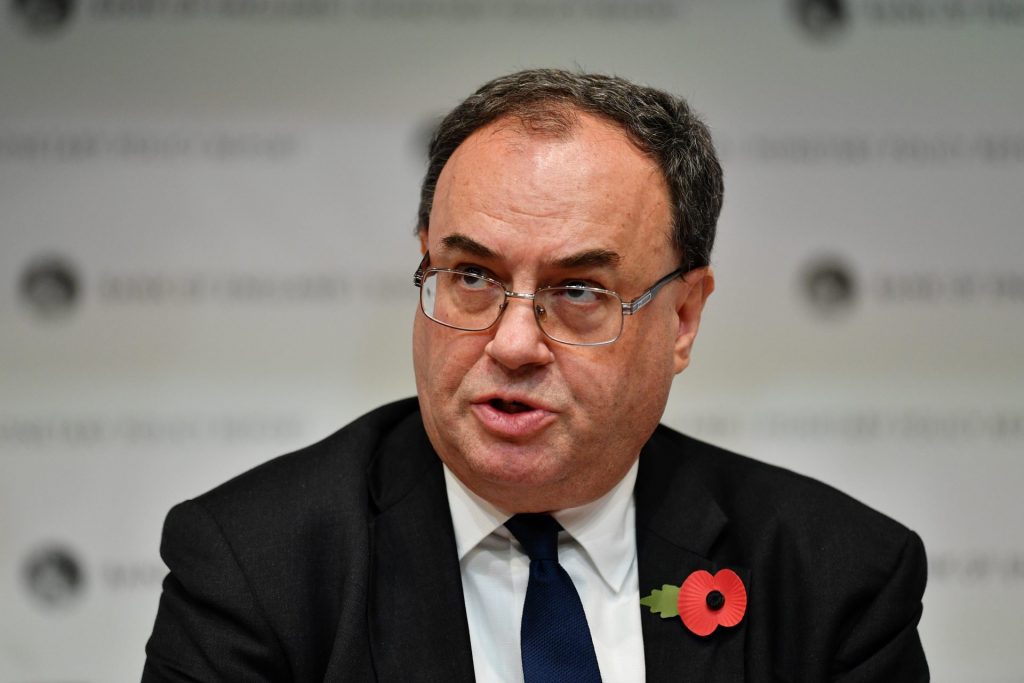 Bankers don't usually elicit feelings of sympathy but it's tough not to feel a little sorry for Andrew Bailey. He became governor of the Bank of England in March 2020 – just days before the first lockdown began and a few weeks after Britain left the EU. After nearly two years of what must feel like permanent crisis management, the 62-year-old Cambridge graduate must manage whatever the Omicron variant throws at us even as inflation rises (there are warnings that it could soar above 5 per cent next year). Upward pressure on prices will come from the raising of the energy price cap, supply chain difficulties – caused by Covid and Brexit – as well as rising wage demands. Bailey, who spent much of his career at the bank before moving to the UK's financial watchdog, is seen as a safe pair of hands. Something that could be useful in 2022.
UK hostages in Iran: Nazanin Zaghari-Ratcliffe (pictured above), Anoosheh Ashoori, Morad Tahbaz
After Richard Ratcliffe went on hunger strike for three weeks in November to demand Boris Johnson's government do more to get his wife home from Iran, where she has been held for more than five years, the clamour for government action was deafening. But apparently still not loud enough to convince foreign secretary Liz Truss to act to repay a decades-old debt that has been linked by Iranian officials to the detentions of 43-year-old Nazanin, retired engineer Anoosheh Ashoori, 67, and conservationist Morad Tahbaz, 66. All are British citizens with dual Iranian nationality and all deny charges of spying. The UK acknowledges that it does owe the debt, which dates from the time of the Shah of Iran, but has done nothing to speed up repayment. Surely, 2022 must be the year when this money is repaid and diplomatic efforts increased so that the trio can return to their families.
Barbados: Mia Mottley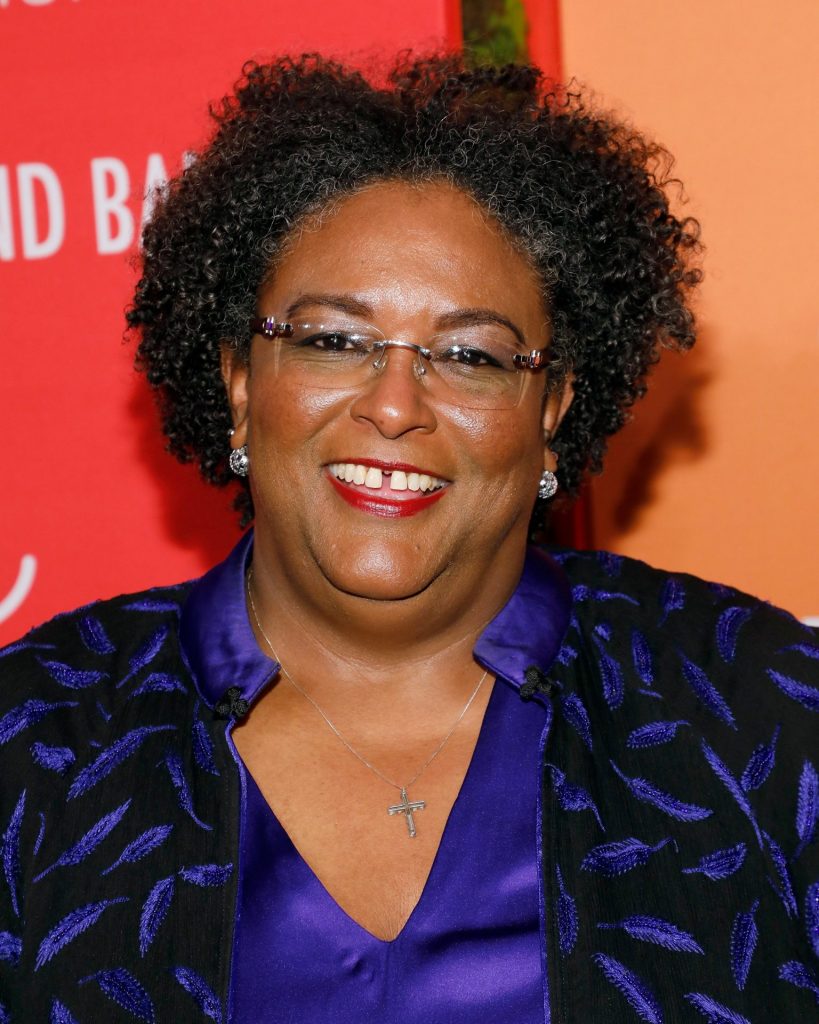 In November, Mia Mottley, Barbados' first female prime minister, presided over her country becoming the world's newest republic, with president Sandra Mason replacing The Queen as head of state. Born into a wealthy Barbadian political dynasty and trained as a lawyer, 56-year-old Mottley is also an outspoken campaigner for climate change. She berated her fellow delegates at COP26 in Glasgow, demanding: "When will leaders lead?" She insisted that wealthy nations must spend more to help people on low-lying islands like hers, and she came to the talks armed with concrete proposals about how the money could be delivered by multilateral institutions such as the International Monetary Fund, through special drawing rights.
France: Agathe Rousselle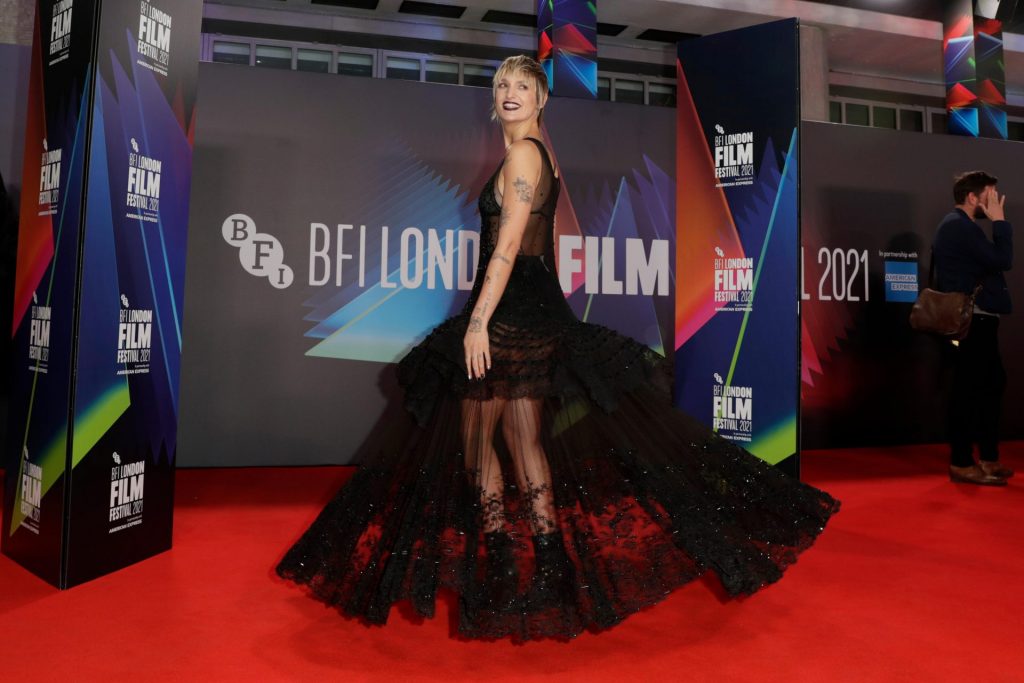 There's rarely been a more explosive film debut than that of French actress Agathe Rousselle, whose extraordinary physicality helped carry off a shock Palme d'Or win for the film Titane at Cannes 2021. Directed by Julia Ducournau, the violent and hyper-sexual film is making waves around the world – rumour has it people fainted during the London Film Festival screening –and roars into 2022 looking to shake up an often-sedate awards establishment. Rousselle, 33, is stunning as a serial-killing, exotic dancer who has sex with a Cadillac, goes on the run disguised as a boy and poses as the long-lost son of a fireman. Oh, and she gets pregnant, from the car, leaking diesel from her breasts. Cast from her Instagram feed, she says: "The director was attracted to my androgyny. I look like [a] person who can, and, will do anything."
Germany: Kevin Kühnert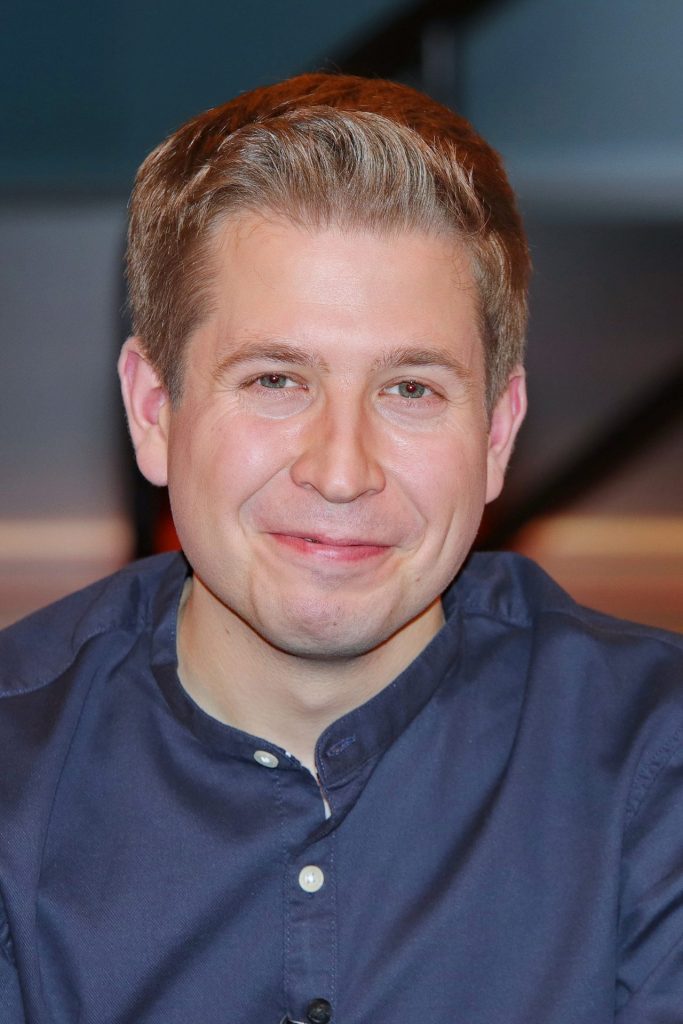 Baby-faced, leftwing firebrand Kevin Kühnert is a leader in waiting – or at least his supporters believe he is. The head of the Young Socialists (the youth wing of new chancellor Olaf Scholz's ruling SPD) is expected to become the party's general secretary. The other two parties in the new coalition will give Scholz headaches, but not nearly as many as Kühnert, who, at just 32 years old, has become a regular on talk shows where he rails against sell-outs. He has just been elected to the Bundestag, representing the Berlin constituency of Tempelhof, famous for its disused airport that has been turned into a giant hang-out and party area.
UK: Freddie De Tommaso
Opera's latest rising star is a tenor from Kent. Freddie de Tommaso, 28, ends this year as the tenor lead Cavaradossi in the Royal Opera's production of Puccini's Tosca, the first Briton to do so for nearly 60 years. A jampacked 2022 includes a debut at Italy's La Scala (with one at New York's Metropolitan Opera in the works) and a second album to follow his chart-topping Passione. A late starter – although a choirboy at school – de Tommaso didn't join the Royal Academy of Music until after he dropped out of Bristol University. His first professional freelance role was in December 2019, as Cassio in Verdi's Otello. His voice has been compared to the legendary Enrico Caruso. It won't be long before others are compared to him.
Denmark: Amin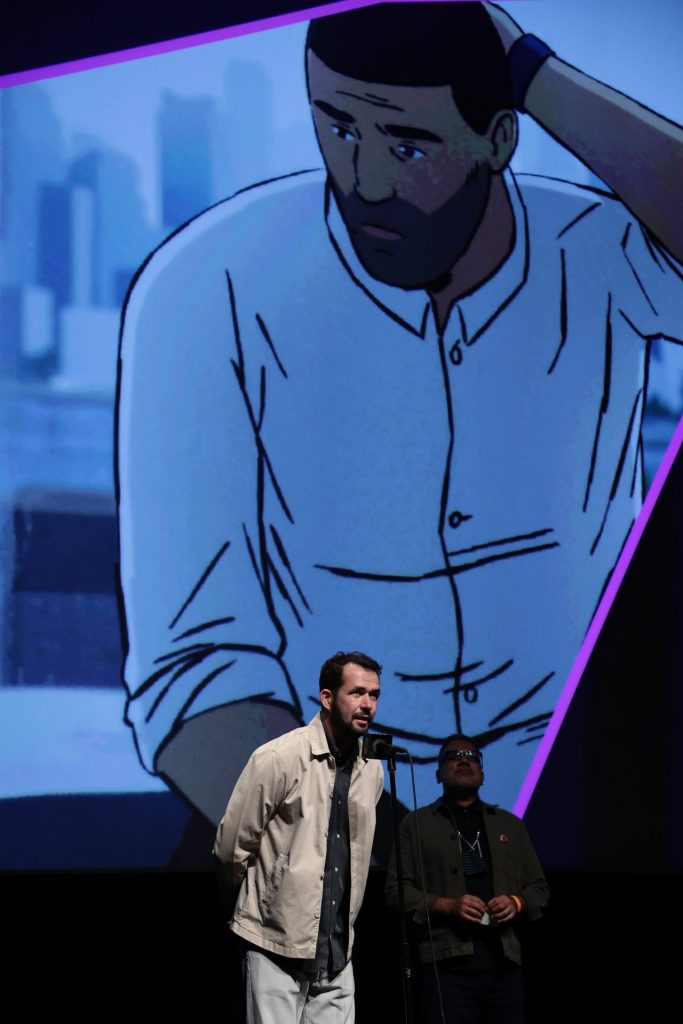 As the world counts the human cost of multiple conflicts and crises in the lives of millions of displaced people, the animated film Flee, from Danish director Jonas Poher Rasmussen, brings these tragedies to life in gripping form. Based on a true story, the film centres on 36-year-old Amin, a gay Afghan refugee who, on the eve of his marriage to his boyfriend, recounts the trauma of his escape as a child from war-ravaged Kabul. His story is reconstructed, like therapy, in flashbacks, showing his harrowing journey at the mercy of traffickers, with occasional bursts of humour. It's a film about the migrant experience but also a search for belonging and identity, and gets closer to the heart of the refugee's plight than many documentaries. It could dominate awards season in three categories: documentary, foreign film and animation.
Italy: Mario Draghi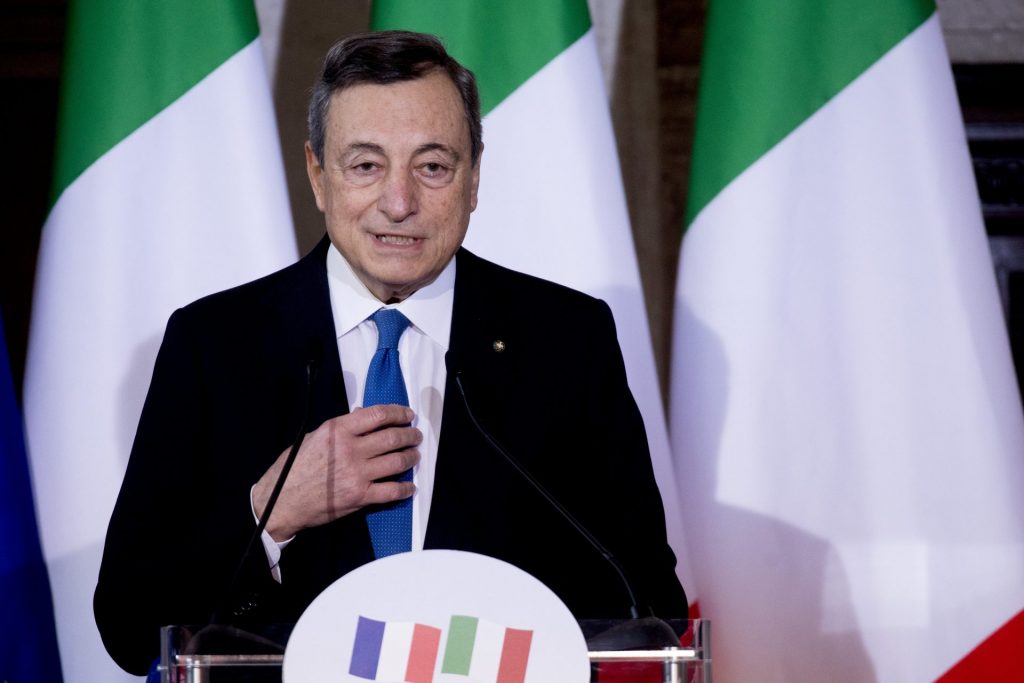 Italy's respected prime minister faces an important choice in 2022. Will he run for president and take his calm competence to the pinnacle of Italy's normally chaotic politics, or stay put and get on with the task of sensibly spending Italy's £170bn Covid recovery fund, as only a former European Central Bank president renowned for saving the euro could? It's a tough call. Italy's president is powerful, but if 74-year-old Draghi does become president in February 2022, and he's popular enough, he risks breaking up the successful, unusually stable coalition of unlikely partners, from far-right to socialist, triggering early elections and throwing Italy back into a cycle of instability. If he stays, the coalition could become restless and break up anyway, albeit more slowly, depriving him of both jobs.
UK: Roy Alexander Weise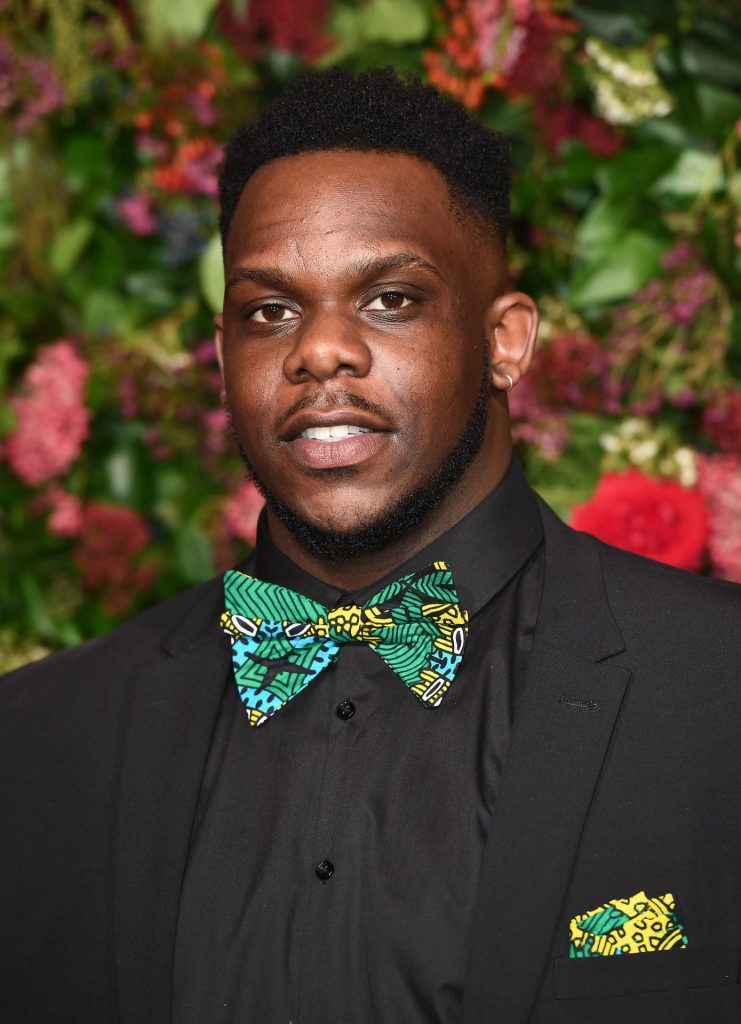 When he makes his Royal Shakespeare Company directorial debut in 2022 with a futuristic production of Much Ado About Nothing, Roy Alexander Weise will do so as someone on his way to becoming a leading light of theatre. Although he is co-artistic director of the Manchester Exchange Theatre and has directorial roles at the Royal Court Theatre, Young Vic and National Theatre under his belt, the young Black director from a working-class family is no stranger to the diverse, less-middle-class audience courted by theatres today. Aiming to educate rather than confront, his nevertheless unflinching portrayals of racism, class, politics and gender – something he has done to acclaim in Katori Hall's The Mountaintop – have won him awards and plaudits. Next year's plans include directing Lolita Chakrabati's Red Velvet for the Manchester Exchange and helping judge The Bruntwood Prize, the UK's biggest national competition for play writing.
Hungary: Peter Marki-Zay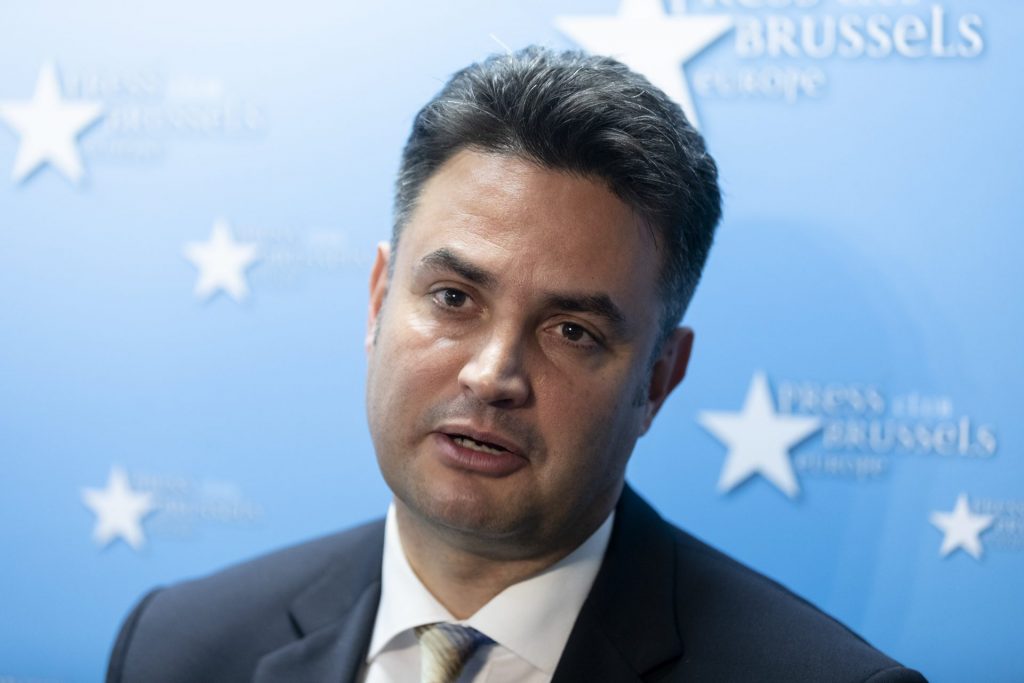 He is the mayor of a small town called Hódmezovásárhely, a non-partisan right-winger and former marketing manager with little experience on the big political stage. But Peter Marki-Zay has emerged as the main challenger to populist Viktor Orbán. Beating the mayor of Budapest and the vice-president of the European Parliament in a vote for the nomination, despite campaigning on a shoestring and with few expectations, the unlikely hope of Hungary's multi-party opposition will compete for the premiership in next year's elections as the first serious threat Orbán has faced for more than a decade. The 49-year-old Marki-Zay's anti-corruption, pro-rule-of-law and minority rights message is appealing to Hungary's tired voters, and polls have the two men neck-and-neck. But after 10 years consolidating his power in the state apparatus and the media, Orbán will still be hard to beat.
UK: Wes Streeting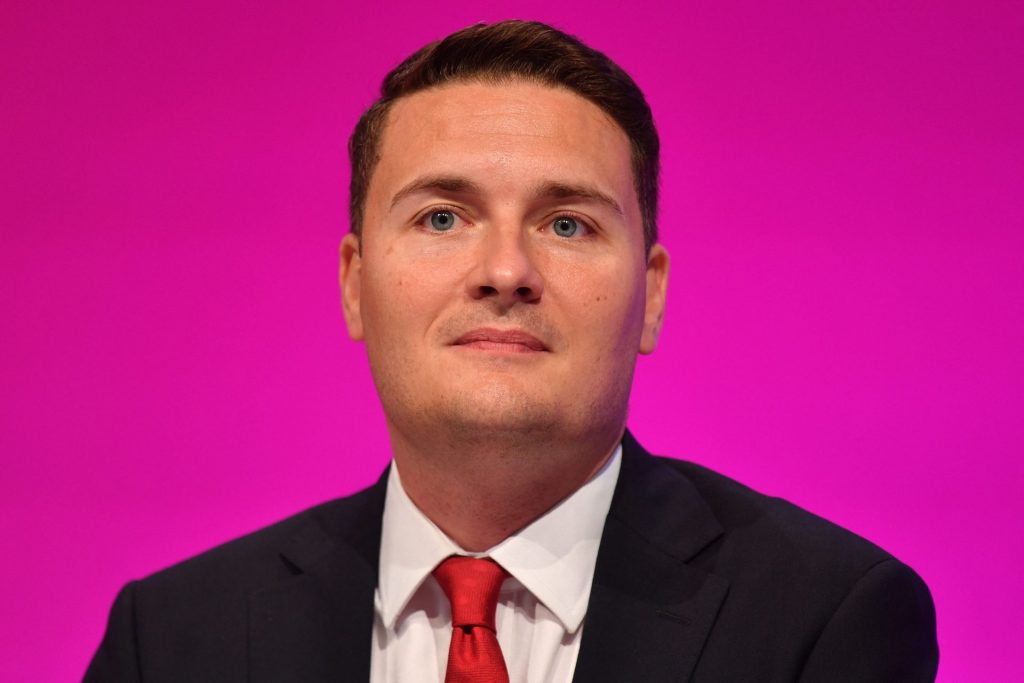 Labour's shadow health secretary has a big job in the year ahead – trying to outplay the government on Covid during a pandemic where the public has been, despite everything, disposed towards giving the Tories the benefit of the doubt. But 38-year-old Wes Streeting knows of what he speaks – he has only recently returned to the fray after experiencing the health service from a different point of view: undergoing treatment for kidney cancer. As a gay, Christian boy from a council estate in East London, he would visit his bank-robber grandfather in prison but became one of the few pupils on free school meals to go to Cambridge. A Labour MP since 2015, he has been tipped as a future leader of the party. As a pro-law-and-order centrist with little time for Momentum and Corbynistas, he is at the vanguard of moves to return the party to its election-winning past.
USA: Stacey Abrams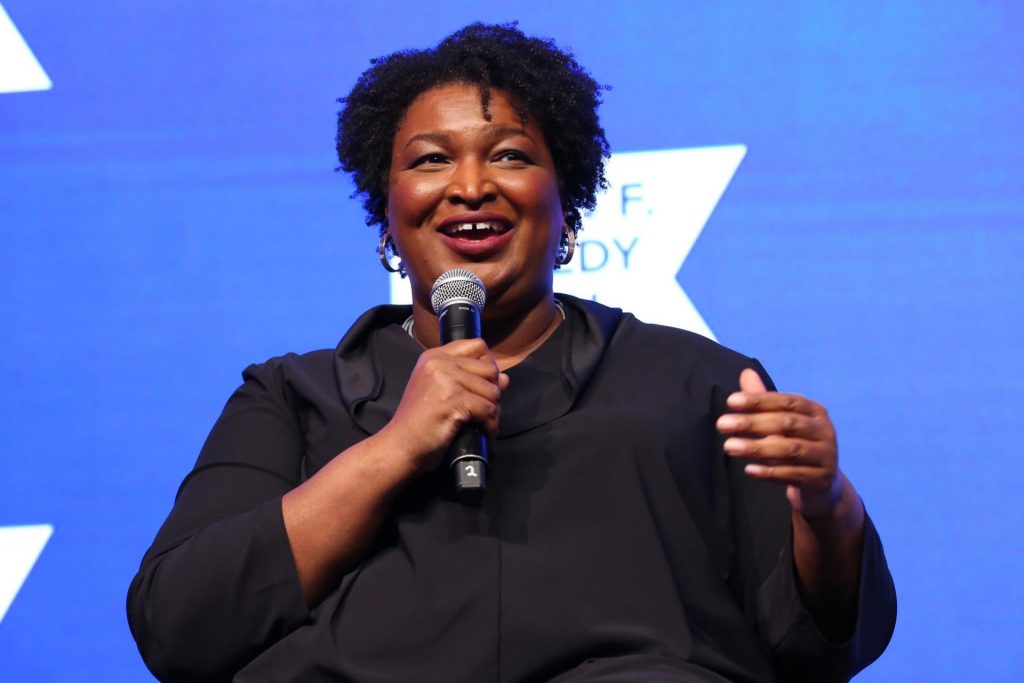 The African American "get-out-the vote" superstar is running for governor of Georgia again. It will be a state to watch closely. Abrams' opponent, Republican governor Brian Kemp, has a Trump endorsed primary opponent. Trump hates Kemp because he refused to overturn the 2019 general election. Add to this mix Raphael Warnock, the first African American senator ever elected from the state. He helped hand the senate to the Democrats. His opponent is Herschel Walker, a former NFL superstar and a close friend of Trump. Then there are the changing Atlanta suburbs; Atlanta itself, fed up with gun crime; conservative rural Georgia; restrictive new voting and anti-abortion laws; the uncertainty of the Asian American and Hispanic American vote; the fact that the Democrats lost the Virginia governor's race, a state that Biden carried and much more. It all makes Georgia On My Mind the theme tune of the 2022 US midterms.
Ireland: Edel Coffey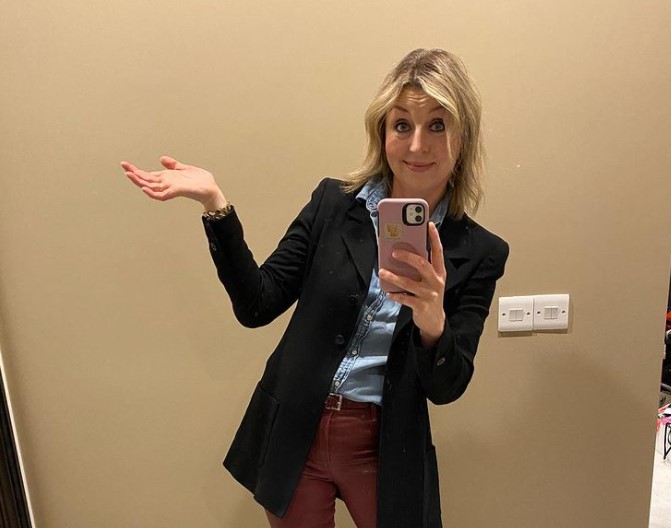 Edel Coffey is already well known in Irish cultural circles for her impressive track record as a columnist, radio presenter, magazine editor and frontwoman of the Dublin rock band Medea. The publication in January 2022 of her debut novel Breaking Point should see her catapulted to even wider fame. A feverish multi-publisher auction for a book the Galway-based author wrote largely in snatched moments on the school run, resulted in a six-figure publishing deal with Sphere and a level of anticipation rarely seen in Ireland, outside Sally Rooney. The story of a working mother who makes a terrible mistake, leading to a court case and intense media scrutiny, the book promises to be one of the most talked-about of the year.
China: Eileen Gu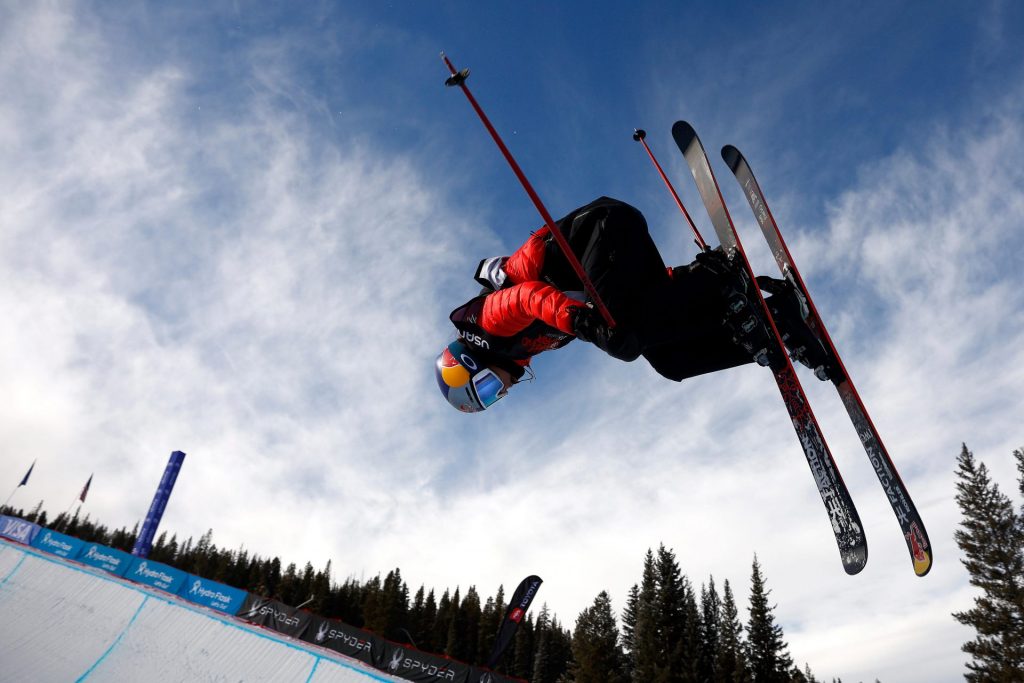 The US-born, 18-year-old free skier is set to be one of the faces of the 2022 Winter Olympic games. Having recently become the first woman to land a tricky free ski double cork 1440 (a type of corkscrew spin), the double world champion and triple-medal winner (two golds) at the extreme sport X Games is among the favourites in Beijing. Unusual in competing in three different disciplines (slopestyle, halfpipe and big air), she only turned professional last year and is often the youngest in the field at competitions. Gu, who started skiing for the United States before switching allegiances to the country of her mother's birth, isn't short of options off the slopes either. She is also a model, with a Chinese Vogue cover to her name, and was recently accepted to study at Stanford University, in California.