In the beginning, it all sounded so cosy. In 2007, unemployed and struggling to pay rent in San Francisco, Brian Chesky and Joe Gebbia hired out air mattresses in their flat to attendees of a conference – a caring, sharing hipster start to the convivial-sounding Airbnb.
Now the company, first billed as a way for millennials to make ends meet and give visitors a unique, community-centric experience, is locked in a battle-royal with European cities upset at a stealth corporate takeover of local properties.
The latest salvo has escalated to the corridors of Brussels, where MEPs are trying to find a way to regulate big tech companies in a process so contentious that senior politicians have turned on each other, and talks have stalled because, as one participant put it: "We are just so far apart".
The Airbnb versus cities row has been bubbling away for some time and goes beyond Europe – places as far apart as Japan, Brazil and Turkey have imposed restrictions. But it hit the headlines in August when latter-day tourist mecca Barcelona became the first city to ban short-term private-room rentals, the heart of Airbnb's original model.
The city also introduced tough licence requirements for other holiday lets to counter Airbnb's growth into a big professionalised business where so-called hosts secretly buy up and rent out multiple flats, all the while avoiding the rules and costs of hotels and other private rentals.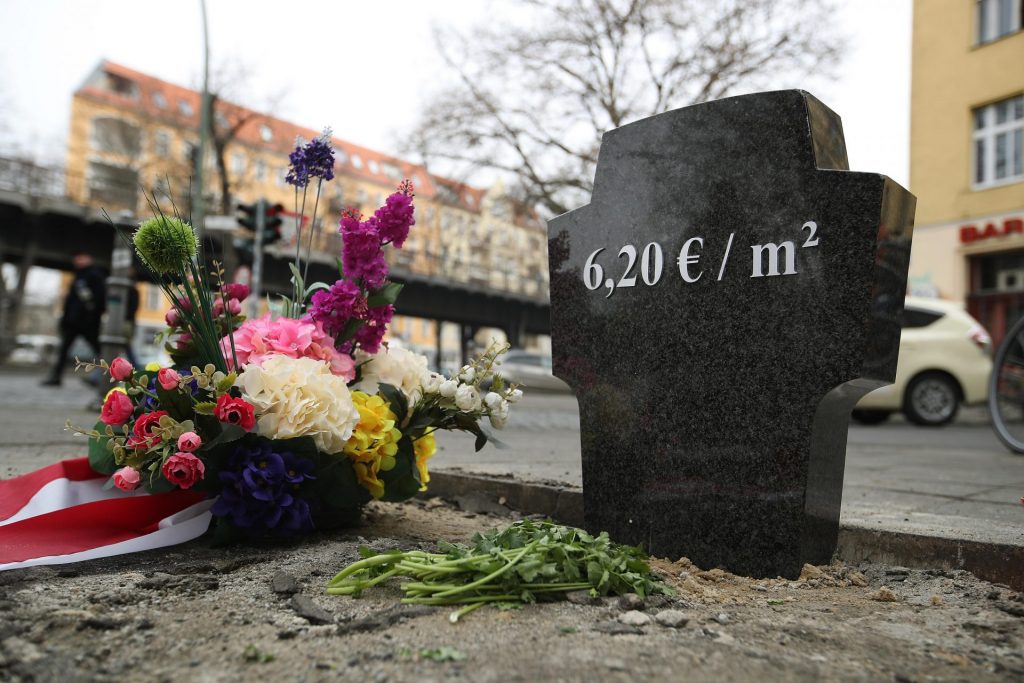 Detractors say this trend removes properties from the long-term letting market and pushes up rents.
"We want to regulate the action of all platforms," Eva Mur Cavero, the head of Barcelona's directorate of inspection services, told me. "But in Barcelona, Airbnb is the platform that has the most illegal activity." She explained that the fines and reputational harm has driven Airbnb to co-operate with the city to remove illegal ads on request.
From its couch-surfing days, Airbnb has grown to embrace some seven million listings – more rooms than the world's top hotel chains added together. Its staggeringly successful stock market debut in December valued it at over $90billion, well above the giant Marriott and Hilton businesses combined.
At the heart of the problem is the way these lettings operate below the radar, evading regulation and taxes. In Vienna, the row began after its tourism tax law was tightened in 2017. City officials found through online searches that their tax intake was very low considering the number of flats advertised on Airbnb. They asked the platform to either identify their hosts so the municipality could chase unpaid taxes, or collect and hand over the tax themselves.
Airbnb refused. Vienna sued. A judgment is still pending, but the city won another case that made Airbnb remove municipal flats from their platform.
"The owner of these flats is the city council. It's social housing. You don't have the right to sublet them," Peter Wieser, head of Vienna's department for economy, labour and statistics, said, with indignation. 
It was a small victory. Wieser said an estimated 2,000 flats have been recently lost to the property market in Vienna, where around 8,000 properties are permanently available on Airbnb. Rents are up and letting platforms have made incursions into designated residential zones despite being forbidden from doing so.
While cities cry unfair competition, Airbnb maintains that it's simply a listings platform with no obligation to regulate or collect taxes. Just like other big tech platforms, it has chosen a lower-tax and regulation spot for its headquarters – in this case Ireland –and maintains it can't be treated like a property company. It keeps its data secret on freedom of speech grounds. Campaigners warn that without access to data, necessary to regulate urban planning, little will change. If you can't measure or monitor something, it can't be regulated.
With no clear legal line, it's hard for often sparsely funded local authorities to fight back. Court results have been mixed for cities trying to ring-fence their housing stock from the tech bros' clutches.
In March, an Amsterdam court overturned a ruling that would have allowed city authorities to ban Airbnb and similar platforms from some residential districts following concerns of excessive tourism and disruptive guests.
Amsterdam's city council is appealing, but it still managed to introduce compulsory permits and a quota of a maximum 30 rental nights a year, one of many similar rules designed to see off multi-property, professional landlords. But pushback from Airbnb and enforcement difficulties dilute the effect.
Last year, Wired magazine exposed what it described as a huge Airbnb scam taking over London, involving professional hosts hiding behind multiple identities, fake guests, fake reviews, hotel-like apartment blocks masquerading as individual lets, and property management outsourced to call centres in the Philippines.
Scammers made a mockery of London's 90-night annual quota by alternately listing on other platforms, including booking.com and Expedia, and thumbing their noses at cash-strapped boroughs without the inspectors to combat the problem.
Officials have said the short-term rental market is out of control, claiming that some local and foreign investors buy entire buildings and evict tenants, sometimes through intimidation. The problem extends beyond London. This month Rob Yates, a councillor in Margate, which has 300 Airbnbs available and just 15 rental properties on Rightmove, called for rules to tackle the "serious issue".
Paris, Airbnb's most popular city with more than 52,000 listings – mostly entire homes – has been fighting the platform for years.
Inside Airbnb, a site dedicated to uncovering data about the lettings giant, found that since the company entered the Paris market, some 20,000 apartments left the long-term rental sector. In July, a Paris court fined the company $9.6million for illegal listings, after failing to comply with laws on registration, a compulsory, trackable ID number and an annual cap of 120 nights.
"Platforms are finally held accountable. A wonderful win for Parisians," said Paris deputy mayor Ian Brossat of the ruling.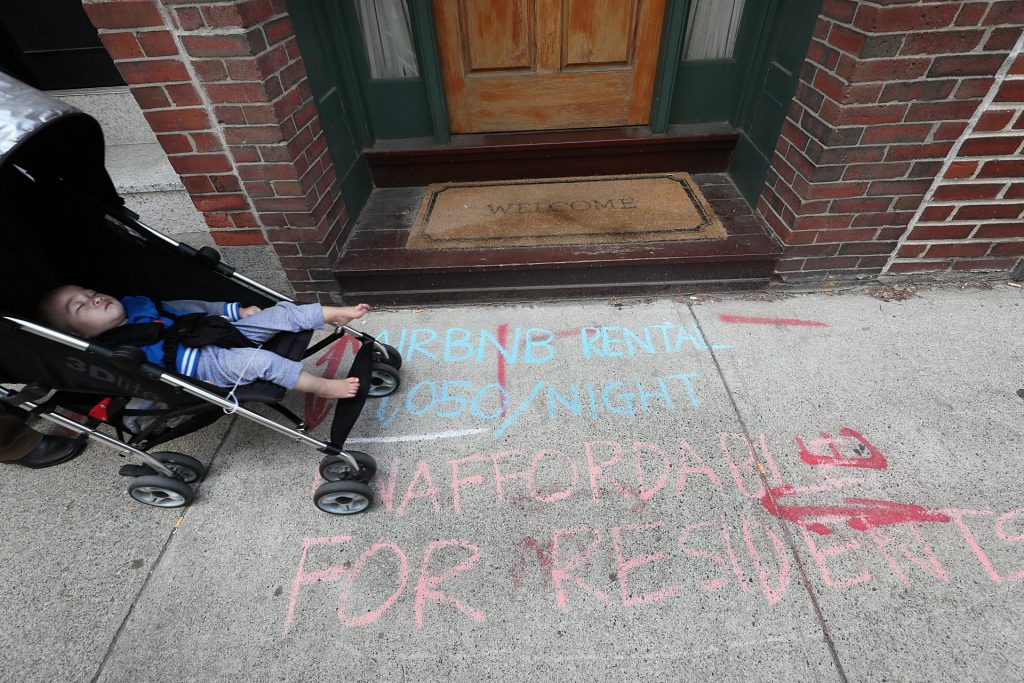 Berlin, another popular destination, issued a new law in 2016, Zweckentfremdungsverbot, or law against misappropriation of housing space, which required a special permit and fines for landlords subletting their whole house for profit, prompting a initial 40% decrease in Airbnb ads.
Prague now requires registration and tax on short-term lettings, while Spanish cities including Madrid, Malaga, Seville and Valencia have passed or are examining similar laws. Palma de Mallorca, with even tougher restrictions and a government licence requirement, had a fine against Airbnb over a breach annulled by the Balearic high court, citing EU directives that consider Airbnb a medium, not a responsible landlord.
EU flim-flamming has made the cities' job harder. A European Court of Justice advocate general has rejected a French claim that Airbnb should face the same accounting, insurance and financial obligations as traditional property providers, while an ECJ magistrate later suggested the opposite.
Such random thinking is one reason behind Eurocities, an alliance between Amsterdam, Barcelona, Berlin, Bologna, Bordeaux, Brussels, Florence, Kraków, London, Munich, Paris, Porto, Prague, Valencia, Vienna and Warsaw – all cities with growing tourism trying to lobby their way to saving their citizens' quality of life.
Eurocities policy director Silvia Ganzerla said the group was formed after their initial concerns about Airbnb weren't taken seriously. "The European Commission was under the impression that all was well with the platform.
We are up against very powerful commercial operators that have a lot of resources and a lot of advocacy," she explained.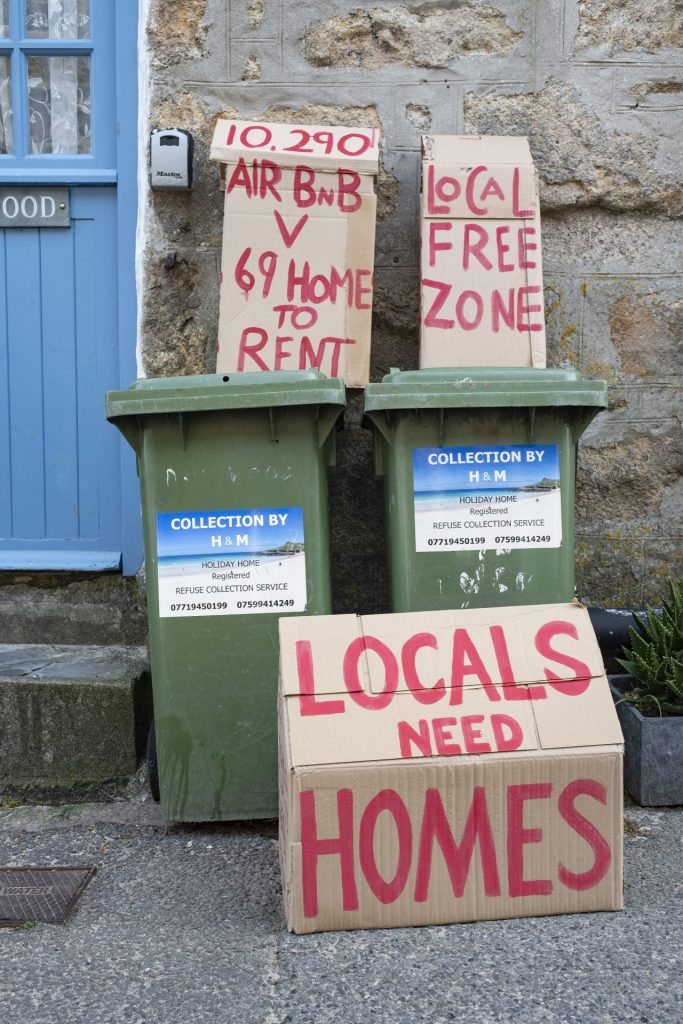 Bans such as Barcelona's highlighted the problem, and now the European Commission is listening. Last year, several of the cities' representatives, including Paris mayor Anne Hidalgo and her Amsterdam counterpart Femke Helsema, held a meeting with European Commission executive vice-president Margrethe Vestager.
So far, it's looking as if at least regulation and registration for short lets might be part of the European Digital Services Act currently under discussion in Brussels.
With its submission to the EU consultation, Airbnb said it supported clear and proportionate rules. But the company has a history of saying not doing. In 2016, Airbnb's global head of public policy, former Bill Clinton aide Chris Lehane, told worried American mayors: "Read my lips. We want to pay taxes."
It's a statement the company repeated in many forms, from press releases to controversial billboards suggesting San Francisco should be thankful for the tax Airbnb pays. But Palm Beach County's tax collector Anne Gannon, who last year lost a six-year legal battle with Airbnb over unpaid tourism tax, knows the company will dig in against each claimant in what's been described as a guerrilla war against local governments.
US cities such as Boston and Miami have also squared up against Airbnb, but the most vicious regulatory battles were played out in New York from around 2015, with the city conducting sting operations to expose illicit rentals, and Airbnb paying for attack adverts and digging dirt on its opponents. This is what prompted Inside Airbnb founder Murray Cox to investigate.
"I wasn't really that much opposed to Airbnb when I first started, just curious," Cox told me. He quickly found that the majority of the listings were entire apartments.  
"I saw every single apartment being rented on Airbnb as a family being displaced," Cox, who has since helped Barcelona fight the platform and submitted data to the EU, added. Some hosts have thousands of listings. "It was creating a market that didn't exist before but also allowing the illegal and easy transfer of housing into hotels."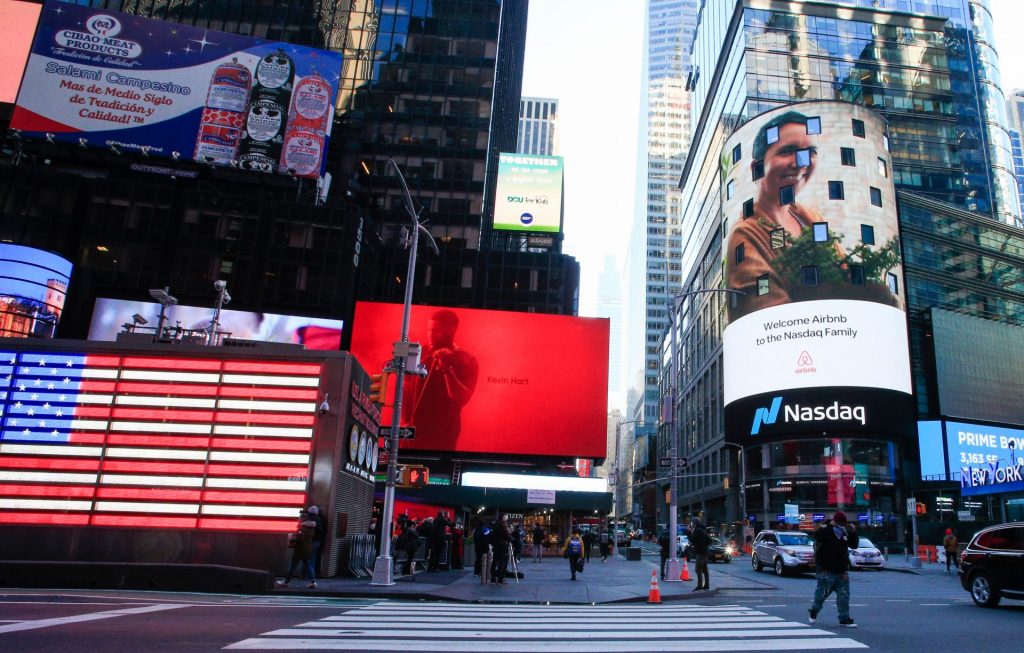 Taxes and compliance haven't been the only issue. When the light-touch platform was first created, venture capitalist Chris Sacca, an early backer of Instagram, Twitter and Uber, refused to invest, telling the co-founders that their project was "super dangerous. Somebody's going to get raped or murdered, and the blood is going to be on your hands".
He has since recanted, but earlier this year it emerged that Airbnb had reportedly paid $7million to a woman raped in one of its rentals by a man who used a duplicate key to gain entry.
Subsequent reports uncovered a culture of a company prepared to pay untold amounts and expend huge efforts to put a lid on incidents – including rape, assault and murder – but less keen on checking out venues, hosts and guests in the first place. Founded on the quaint premise that all parties are trustworthy, Airbnb does not – and cannot – provide security guards and on-site staff as a hotel would, but its real-world encounters put it on a different level from other tech such as Apple or Facebook.
Stories include one guest found naked in bed with a host's young daughter. Another host is said to have raped guests and threatened to release recorded surveillance footage if they complained.
Such controversies, combined with the public wrangling over tax and regulation, doesn't help the hosts, at least not those playing by the rules.
Jane, who lets two flats in Edinburgh – another city clamping down – works with Airbnb as its market leader and gives hosts more control. "Airbnb has been a great platform for me, because I have good visibility of people enquiring about bookings," she said.
She complies with local tax and regulations but fears "over-simplified" city plans ignore how such lettings breathe life into seedier parts of the city where, far from serving long-term residents, accommodation was barely habitable. "Do they really want it all back as it was before, with places like Edinburgh's Old Town run down and unattractive for anyone to live?"
Shortages aren't always Airbnb's fault. Jane says Edinburgh's banning of short assured tenancies harmed markets such as student rentals, whose landlords supplement income by renting to festival performers in the summer.
The cities don't target just Airbnb. But by refusing to play by the rules unless forced, it has become emblematic of other platforms.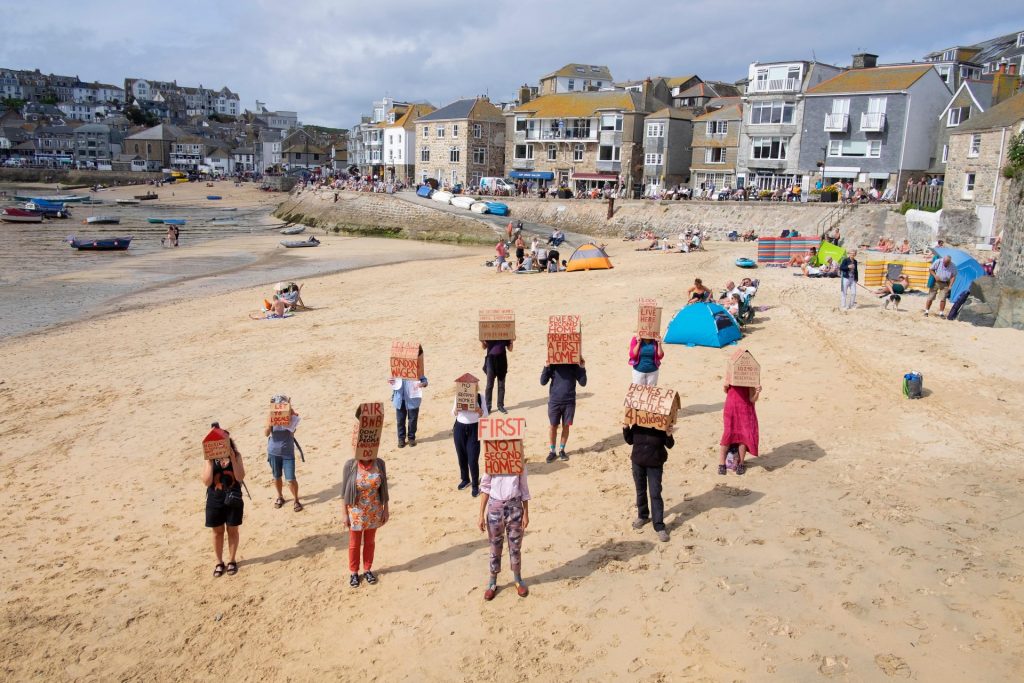 Uber, presenting itself as the saviour of stranded nightclubber, has still failed to charm several city administrations, with temporary bans in cities such as Barcelona, Istanbul and London.
With the entire fast-growing technology industry under scrutiny, especially as Facebook reels from revelations by whistleblower Frances Haugen, there is a feeling that a tendency to evade the rules that apply to less ephemeral companies has gone too far.
The internet naturally concentrates power in one place, and this has to stop, said Patrick Breyer, MEP for Germany's pro-tech, civil liberties Pirate Party and rapporteur on the Digital Services Act.
A framework is needed that empowers national and local institutions, and on no account must the companies be asked to police themselves, Breyer told me.
"If you give them more responsibility you always give them more powers. What they then do is follow their own agenda."