1949
Mao Zedong leads the communists to victory against the nationalists after more than 20 years of civil war – with a brief interlude when they nominally united against Japan during the Second World War – and declares the establishment of the People's Republic of China. For communists, it marks the end of the "century of humiliation" which started with the Opium Wars. The nationalists set up a government in Taiwan.
1950
China sends People's Liberation Army (PLA) troops into Tibet enforcing longstanding claim. The Life of Wu Xun becomes the first movie to effectively be banned by the new regime after Mao criticises it for "slandering the peasant revolutionary"; a repressive "film-steering committee" is formed to tilt movie production firmly towards propaganda and bring independent studios under government control.
1956
As post-Stalin USSR relaxes controls, Mao launches Hundred Flowers Campaign for intellectual freedom, encouraging government criticism. Wave of unrest infuriates Mao, and many critics are purged or sentenced to labour or death.
1957
China's football team enters World Cup qualification for the first time but fails to make it to the finals. They don't try again until qualification for the 1982 finals. The short-lived Hundred Flowers Campaign comes to an end when Lü Ban's movie The Unfinished Comedy scandalises the regime. The director is sent into internal exile and banned from film-making for life.
1958
Seeking a more "Chinese" type of communism, Mao launches the Great Leap Forward, a five-year economic plan for mass mobilisation of agricultural and industrial production. Economic breakdown and deaths by starvation follow poor harvests.
1959
PLA suppresses large-scale revolt in Tibet which began following rumours the government was planning to arrest the 14th Dalai Lama; table tennis star Rong Guotuan wins the world championship in Dortmund, becoming China's first sporting world champion. Persecuted during the cultural revolution, he takes his own life in 1968.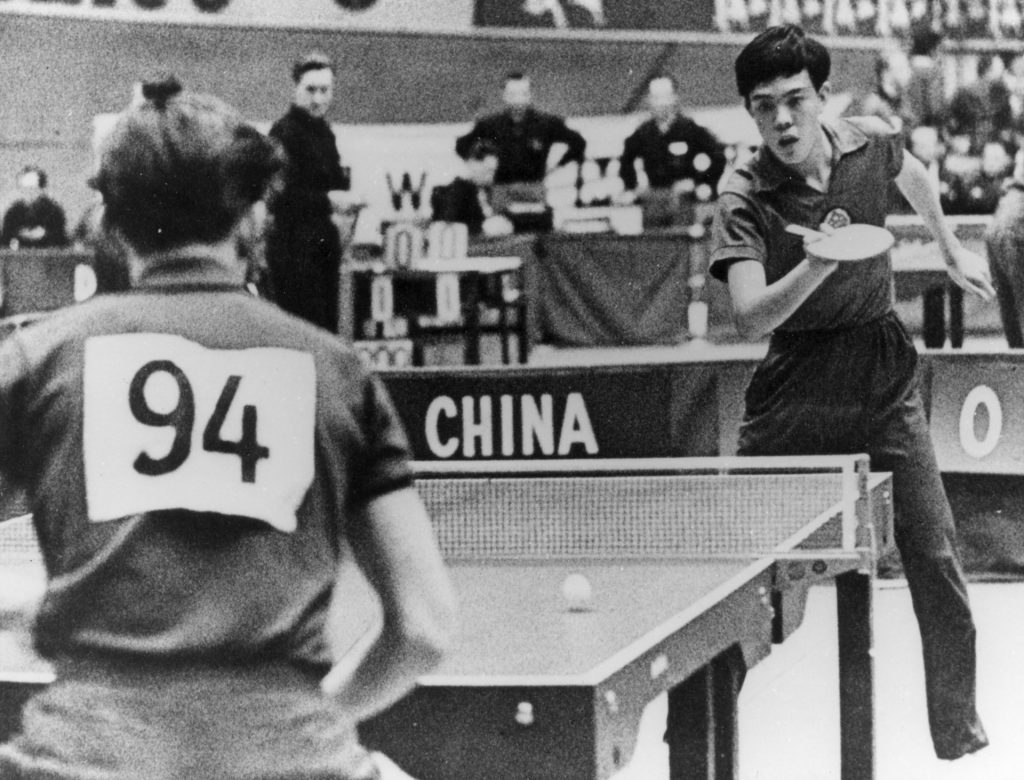 1962
Brief conflict with India over disputed Himalayan border.

1966
Mao launches Cultural Revolution in an attempt to reassert his authority, purge "impure elements" and revive revolutionary spirit. One and a half million people die in the 10-year campaign, which produces massive social, economic and political upheaval, and destroys much of China's cultural heritage.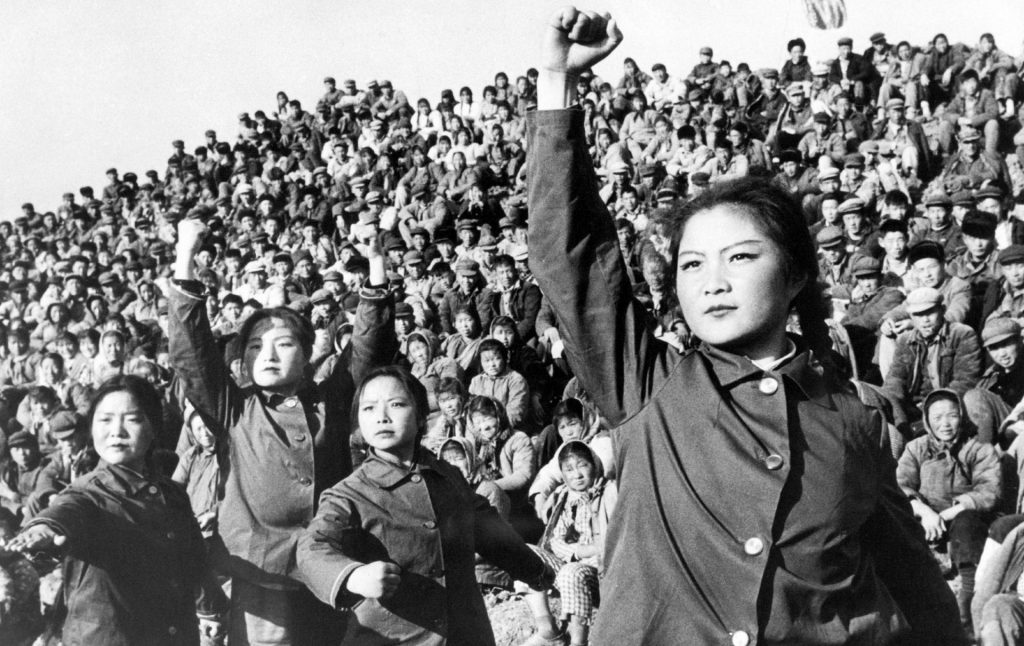 1967
The Cultural Revolution brings film-making to an almost complete stop. Composer He Luting is denounced and physically abused for defending the work of Debussy; musician and conductor Lu Hongen is executed. A series of "model" operas and plays, organised by Jiang Qing (aka Madame Mao) are allowed instead. Musician Yin Chengzong takes a piano into the middle of Tiananmen Square to play revolutionary songs, Chinese music and Peking opera tunes to argue that the piano and classical music could be proletarian and save it from banishment under the Cultural Revolution. In later years, "piano fever" ensures China becomes a powerhouse in piano production and learning, producing world famous pianists such as Lang Lang and Yuja Wang 1968 Deng Pufang, the son of future president Deng Xiaoping, thrown from a third-storey window in Peking University by Red Guards policing the Cultural Revolution, crippling him. He became a disability campaigner and an influential critic of China's combative policies 1970 China launches its first satellite – Dong Fang Hong I.

1972
US president Richard Nixon makes historic visit to China; the US table tennis team also visits China in an act of so-called "ping-pong diplomacy"; both countries pledge to normalise relations.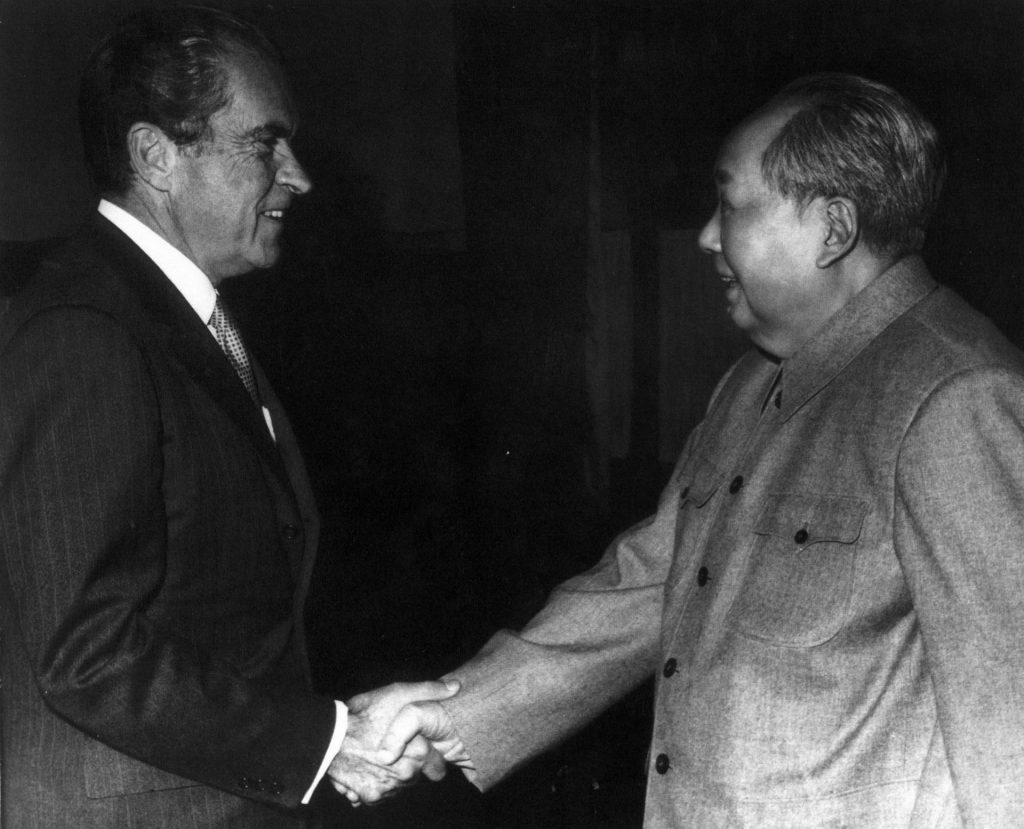 1976
Mao dies. The powerful Gang of Four, including Mao's wife, Jiang Qin, are arrested.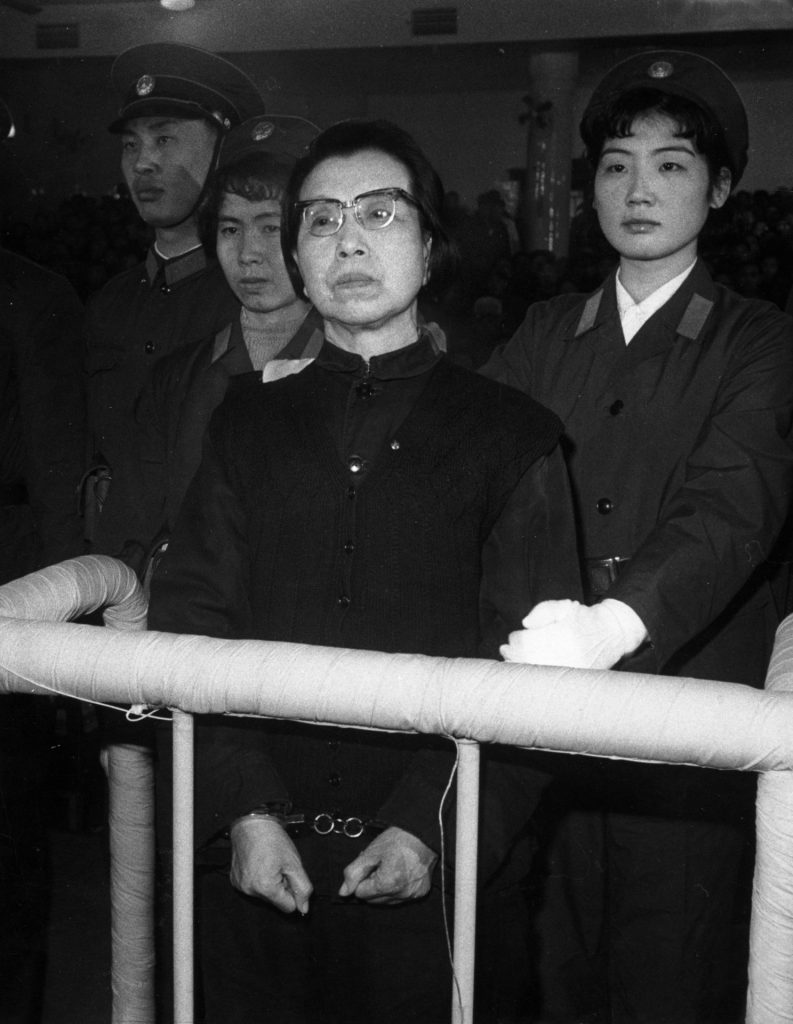 1977
The pragmatic Deng Xiaoping emerges to lead China and undertakes far-reaching economic reforms. Central Conservatory of Music reopens, paving the way for a golden generation of top classical composers, including the prolific Xiaogang Ye.
1978
Poet and master calligrapher Huang Xiang puts his poems in huge character posters on what became the Democracy Wall in Beijing, launching a Chinese democracy movement and a short period of liberalisation known as the Beijing Spring. He was later jailed and his works banned. Xinwen Lianbo, a 30-minute TV news programme shown across all channels, makes its debut. West Bromwich Albion embark on a five-match tour of China, judged so diplomatically important that they have a pre-trip pep talk from then-PM James Callaghan. On a trip to the Great Wall, midfielder John Trewick is unimpressed, quipping: "When you've seen one wall you've seen them all". Scar literature, concerning the suffering of intellectuals during the Cultural Revolution, makes its debut with Lu Xinhua's short story Scar.
1979
One-child policy imposed in effort to curb population growth.

1982
Singer Peng Liyuan rises to fame after appearing on the popular CCTV New Year's Gala TV show. Five years later, she marries future president Xi Jinping. The ministry of radio and television is established and extends Chinese broadcasting beyond propaganda into drama, music and sport.
1984
China and UK agree to the transfer of Hong Kong to China with Joint Declaration, preserving democracy and capitalism under the one country, two systems model.
1985
Wham! become the first major western music act to play in China. It's
claimed they beat Queen to the honour after manager Simon NapierBell shows the Chinese photos of "wholesome" George Michael and "flamboyant" Freddie Mercury.
1986
"Open-door policy" sees China start to open up to foreign investment, encouraging the development of a market economy and private sector.
Publication of Mo Yan's classic Red Sorghum, considered among China's greatest novels for depicting the Cultural Revolution and Sino-Japanese relations through the eyes of three generations of the Shandong family. Mo Yan went on to win the Nobel Prize in literature in 2012. Singer-songwriter Cui Jian performs his song Nothing To My Name on national TV, becoming an instantsensation. Officially released three years later, it becomes an anthem for Tiananmen Square protesters, and Cui Jian is unofficially banned from performing full-length concerts in Beijing. The ban lasts until 2004.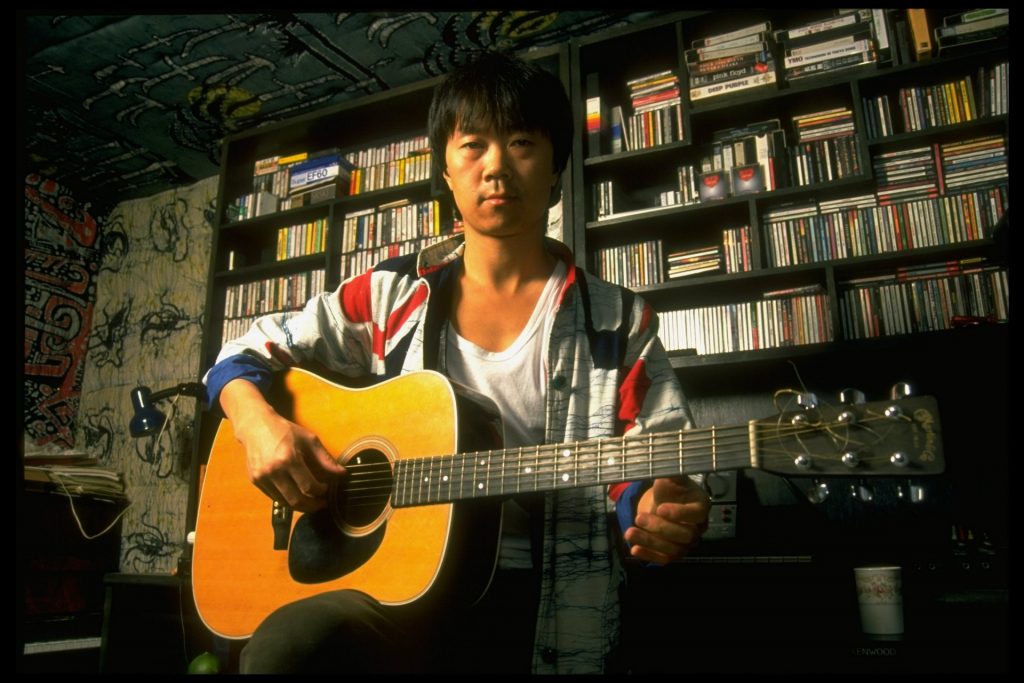 1989
Students demanding more freedom of speech and less censorship crowd into Tiananmen Square after the death of reformist politician Hu Yaogbang and are brutally suppressed. The official death toll is 200, but estimates reach into the thousands.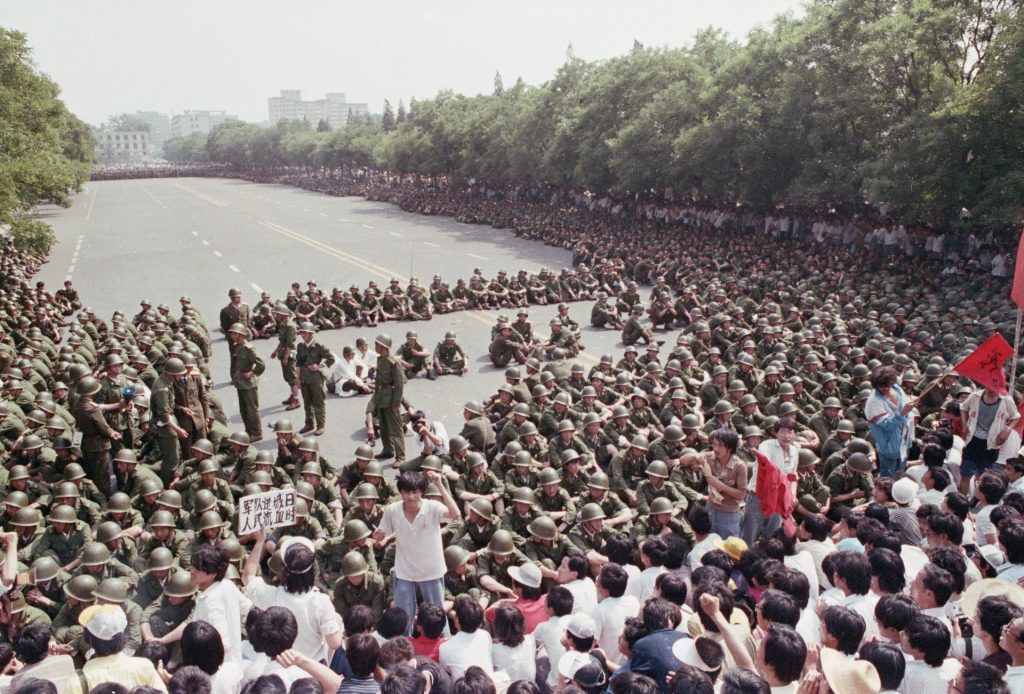 1990
First McDonald's restaurant in mainland China opens in Shenzhen. Two years later, the world's largest McDonald's opens in Beijing.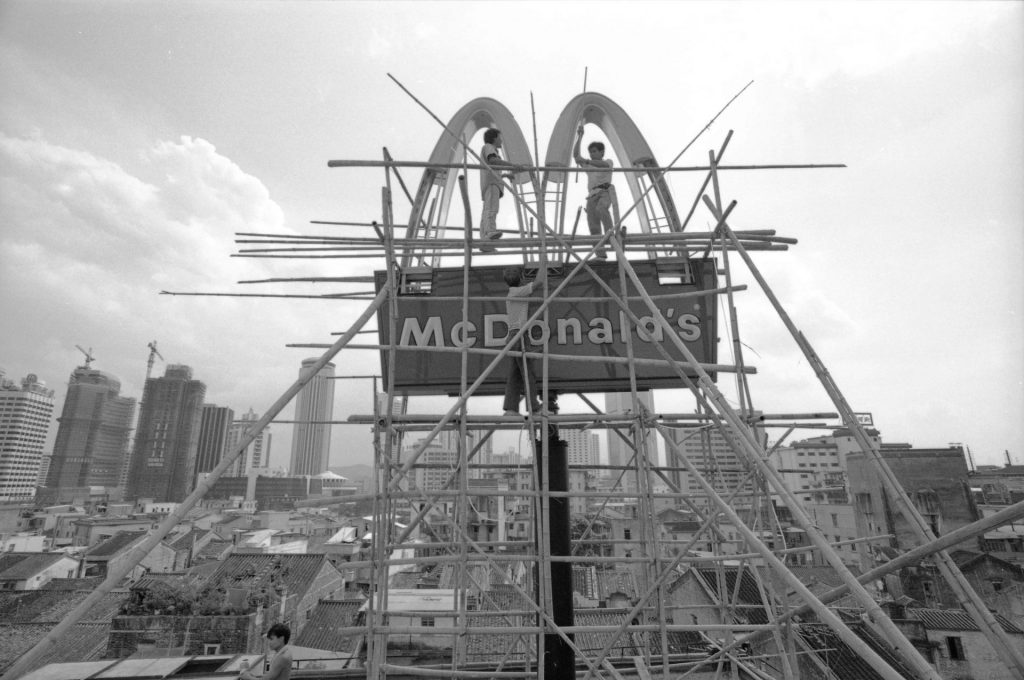 1992
A huge boom in car production sees annual capacity reach one million units. Seven years earlier, the country had produced just 5,200 passenger cars
1993
Jiang Zemin replaces Yang Shangkun as president. Preliminary construction begins on Three Gorges dam, which creates a lake nearly 600km long and submerges dozens of culturalheritage sites by its completion in 2009 Satellite TV dishes are banned in an attempt to stop uncensored Western content from reaching viewers. Chen Kaige's Farewell My Concubine brings the country's cinema to global attention for arguably the first time, becoming the first Chinese language film to win the Cannes Palme D'Or.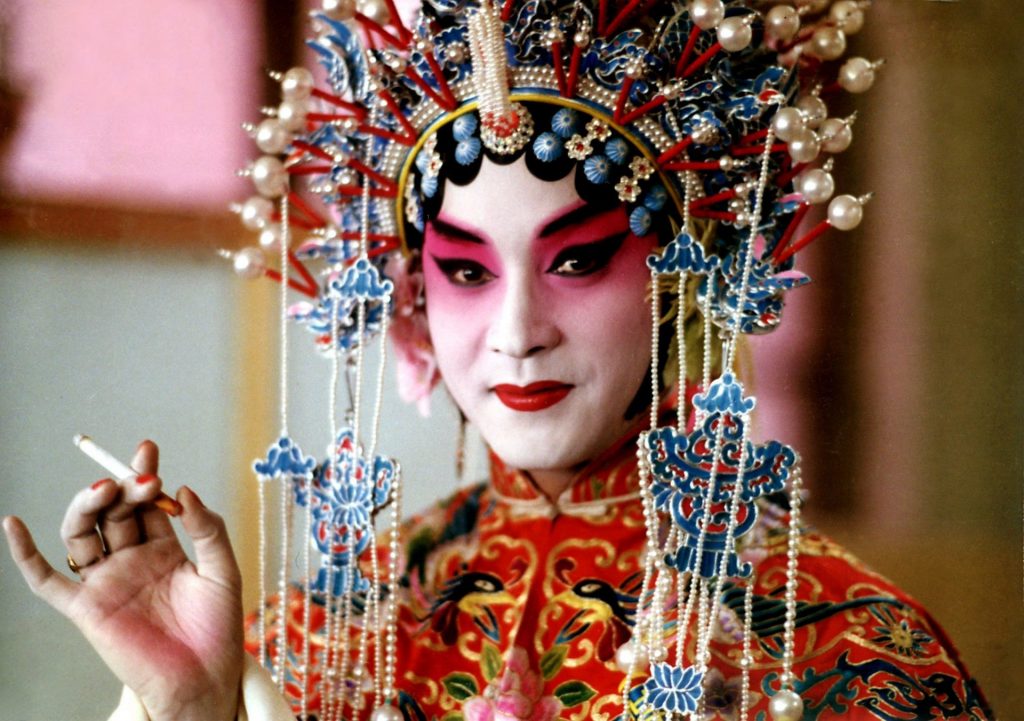 1997
Deng Xiaoping dies, aged 92. Hong Kong reverts to Chinese control. The term Great Firewall is coined to describe internet censorship in China.

1999
Macao reverts to Chinese rule.
2000
Taiwanese director Ang Lee's Crouching Tiger, Hidden Dragon, based on a Chinese book, filmed in Mandarin, featuring martial arts and a cast of ethnic Chinese actors becomes the most honoured non-English language movie to date, winning more than 40 awards, including four Oscars
2001
The PRC joins the World Trade Organisation. Two years later, the Republic of China joins under the name Separate Customs Territory of Taiwan, Penghu, Kinmen and Matsu to adhere with the One-China policy.
2002
Outbreak of Severe Acute Resporatory Syndrome (SARS) begins in Guangdong, the virus spreading through China and Hong Kong over the next year; China finally reach a World Cup finals but lose all three group games, scoring no goals and conceding nine. Yao Ming leaves the Shanghai Sharks for the NBA's Houston Rockets, beginning basketball's ascendancy to becoming the country's most popular spectator sport.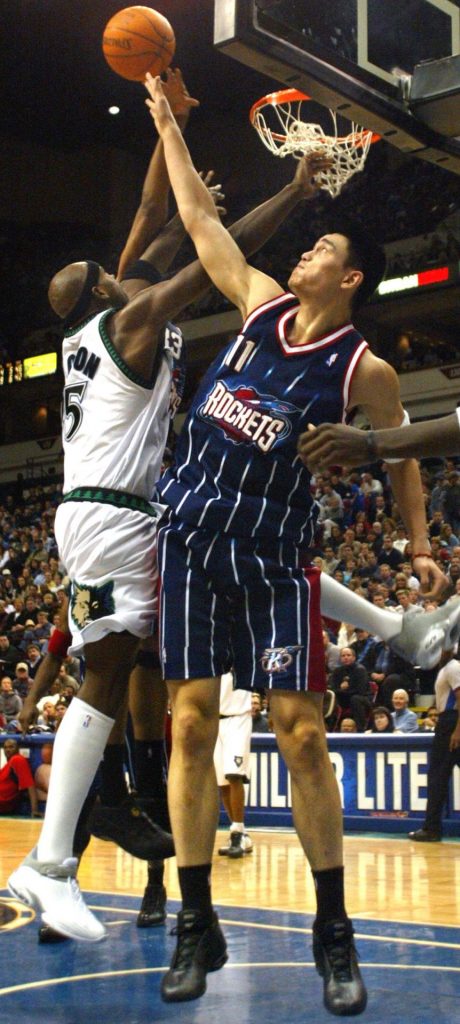 2003
China becomes the third country to send a man into space, as Yang Liwei completes 14 orbits of the earth in 21 hours aboard the Shenzhou 5 rocket. Back on Earth, pharmacist Hon Lik invents the electronic cigarette and Zhang Lianwei becomes the first Chinese golfer to win on the European tour.
2004
The world's fastest train begins service, connecting Shanghai's Pudong Airport with its Longyang Road station. The 30km (19-mile) journey takes less than eight minutes, with the train hitting a top speed of 430kph (267mph). Shenzhen FC win the first Chinese Super League title.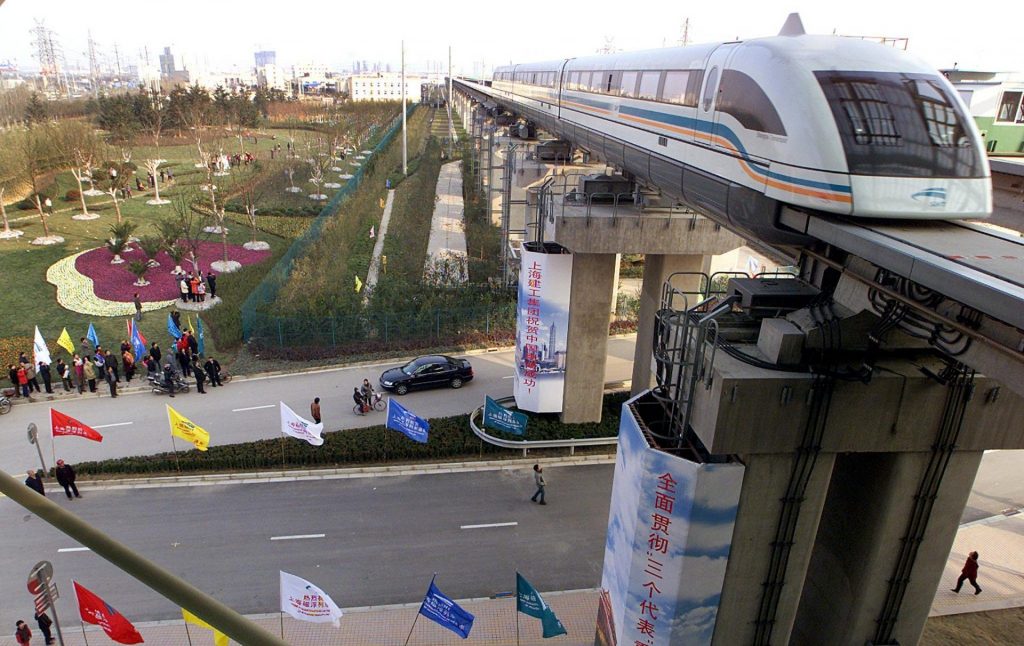 2005
Launch of Vogue China, which is so popular that it has to be reprinted twice. Ding Junhui wins the first of his three UK snooker championships.

2007
Taiwan-owned Foxconn makes the first iPhones for Apple. Despite accusations of labour abuses, including a wave of suicides in 2010-2011, Foxconn becomes the world's largest producer of electronics manufacturing.
2008
Summer Olympics and Paralympics take place in Beijing. Chinese athletes win the most gold medals and the country's biggest-ever medal haul, but are second to the US over all. Three Chinese weightlifting gold medallists are among the record 50 athletes subsequently stripped of their medals for doping.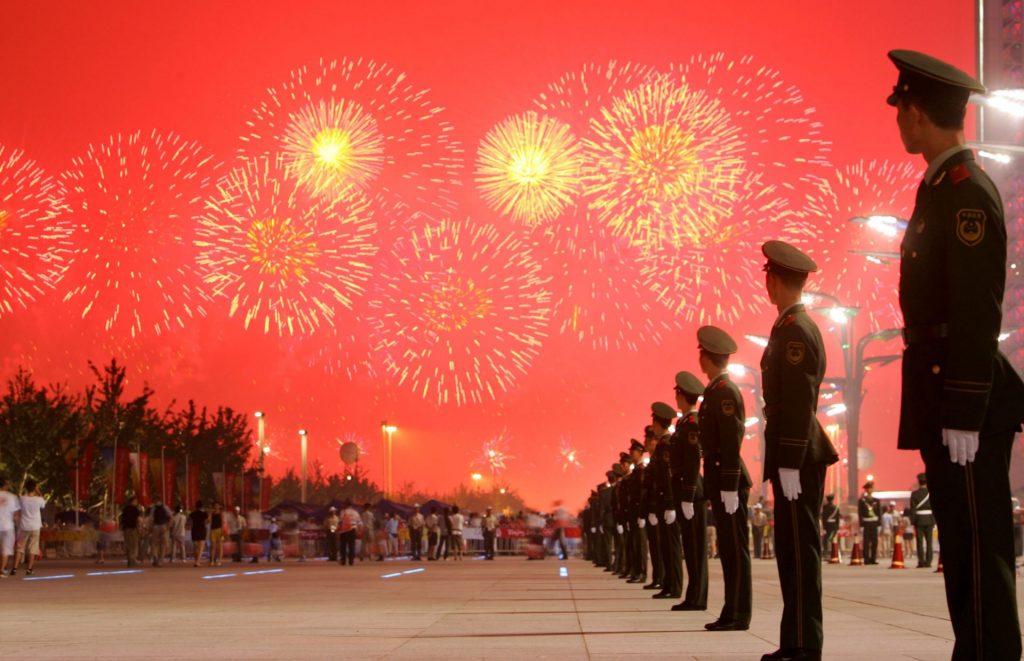 2010
Liu Xiaobo, the jailed dissident and writer, wins the Nobel Peace Prize sparking official protests from Beijing.
2011
China formally overtakes Japan as the world's second-largest economy. Zhou Long, who had to delay his piano studies to operate a tractor on a farm in the Cultural Revolution, wins the Pulitzer Prize for music with his groundbreaking opera, Madame White Snake; artist and activist Ai Weiwei, pictured, is arrested for "economic crimes" during a Communist Party crackdown on political activists, causing international outrage. His passport is confiscated for four years.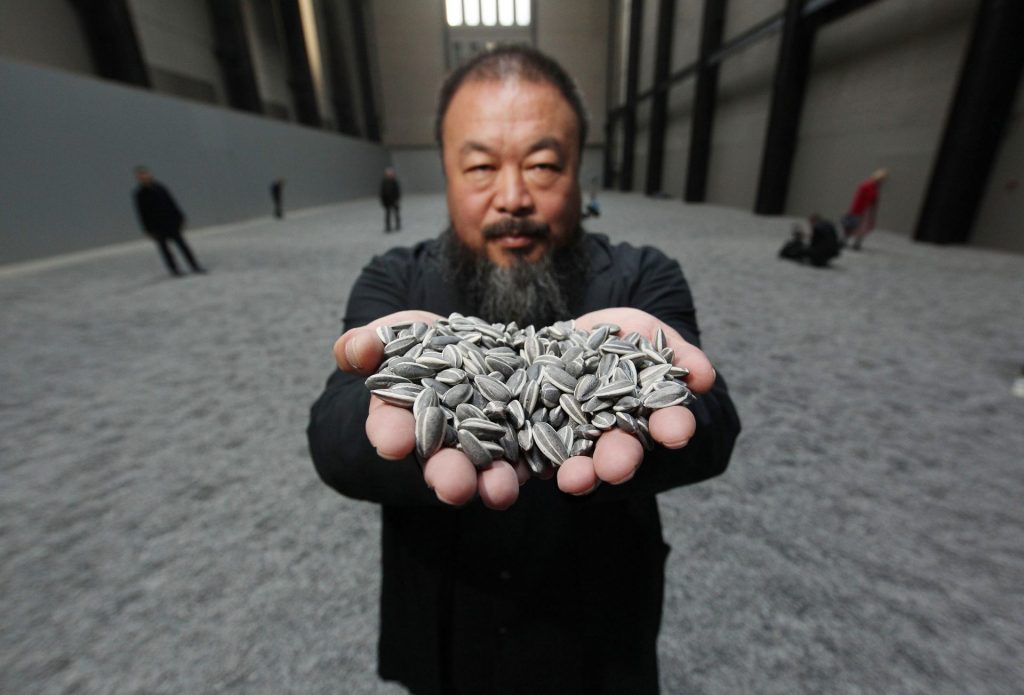 2012
Communist Party leadership hopeful Bo Xilai dismissed amid scandal. His wife, Gu Kailai, pictured, receives suspended death sentence for murdering British businessman Neil Heywood.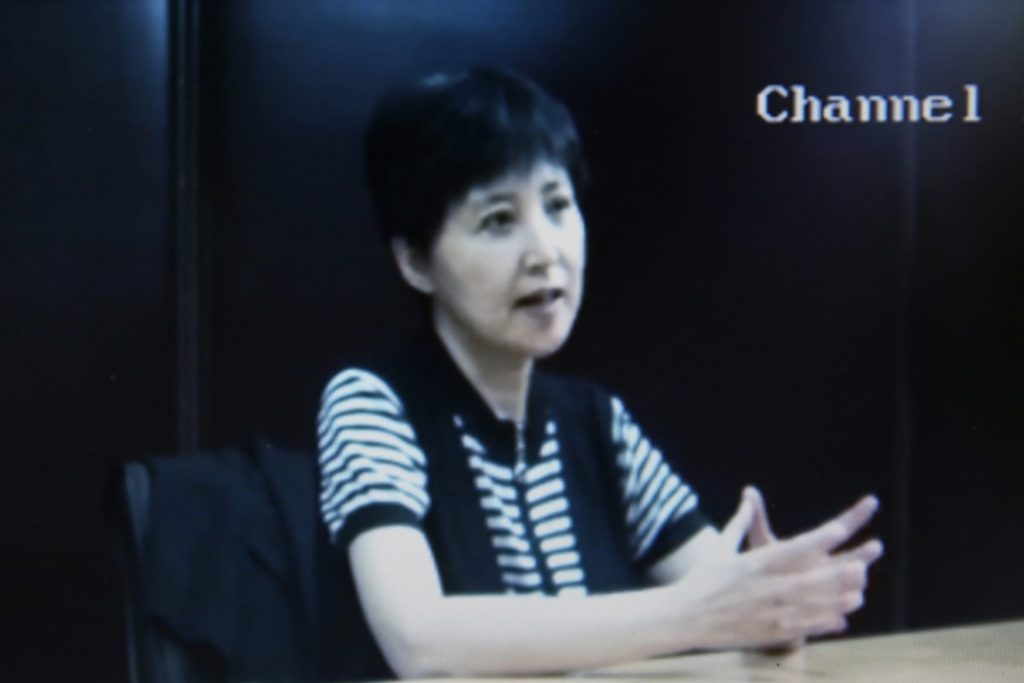 2013
Xi Jingping becomes president and launches an efficiency and anticorruption drive.
2014
Brutal policies of suppression and incarceration of more than an estimated million Muslims (majority Uighurs) in internment camps without any legal process. Some have called this a genocide.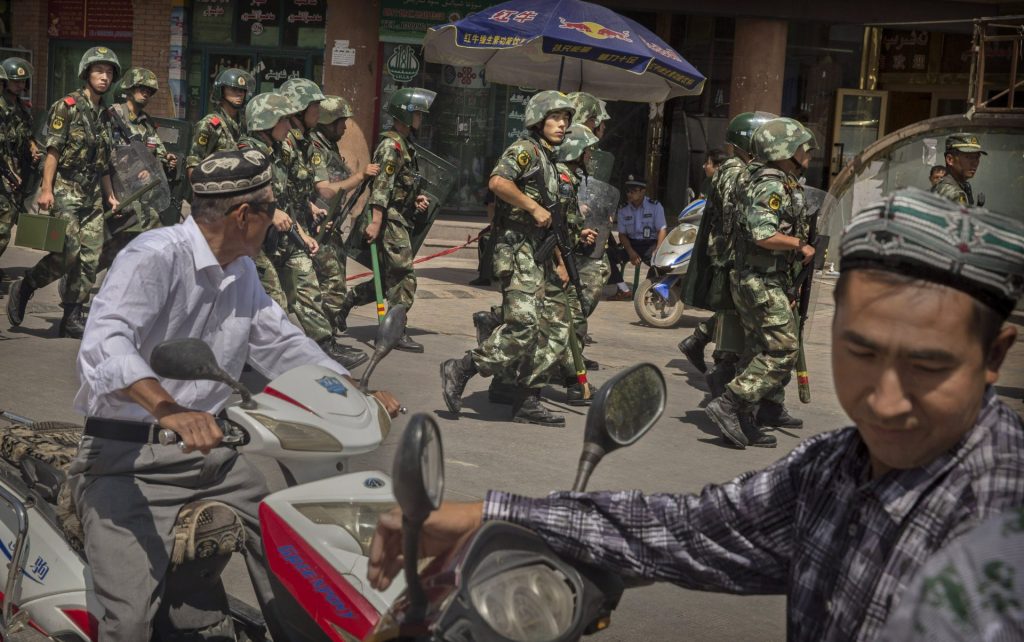 2015
Xi and Taiwan's president Ma Ying-jeou hold historic talks in Singapore – the first such talks since 1949.
2016
The "mandopop" singer G.E.M., aka China's Taylor Swift, wildly popular on YouTube, cements powerful status by becoming the only Asian artist featured in Forbes' 30 Under 30 list.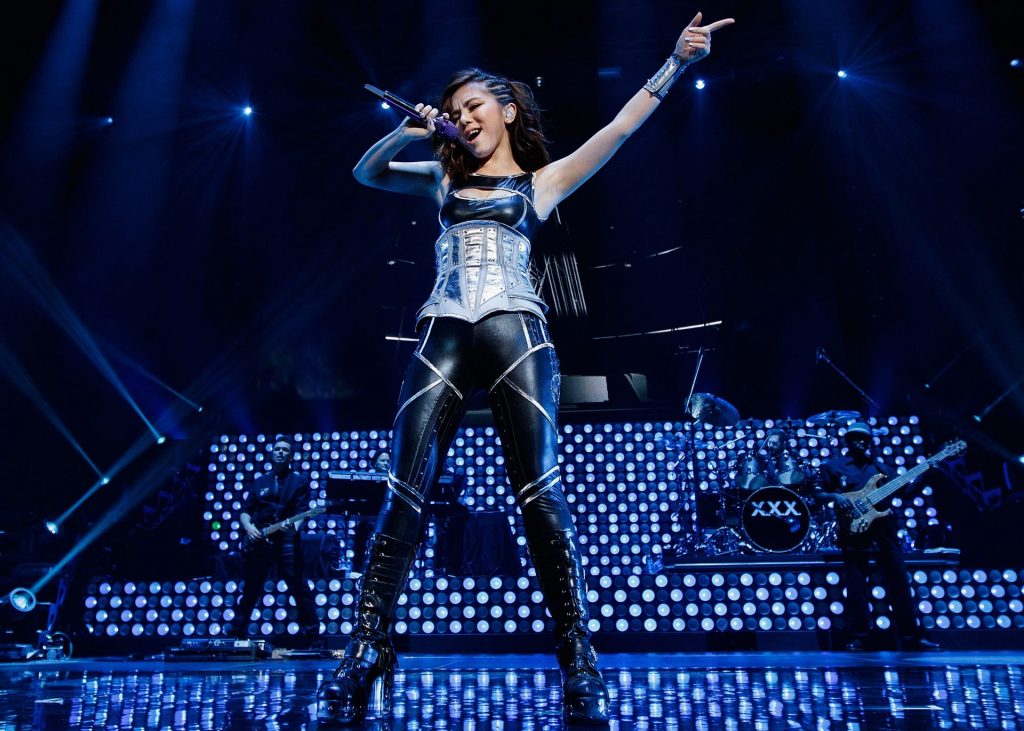 2018
Two-term limit on the presidency removed, allowing Xi to remain in office indefinitely. Dolce & Gabbana cancels catwalk show in China and its products are pulled from e-commerce sites after an ad featuring a Chinese model struggling to eat pasta and pizza with chopsticks is condemned as racist. D&G lost lucrative market access and model Zuo Ye said the controversy nearly killed her career. Fantasy romance Eternal Love (also known as Ten Miles of Peach Blossoms) becomes the most-watched TV show in Chinese history, with 50 billion views.

2019
Months of pro-democracy protests in Hong Kong against an extradition proposal. Violent clashes with police; an outbreak of Covid-19 from Hubei province spreads worldwide to become a deadly pandemic.
2020
Beijing-born Chloé Zhao's Nomadland is released and wins two Oscars in 2021.

2021
Rolling Stone China launches with rock singer Zhang Chu and boyband and TV star Ray Wong on the cover, underscoring the growing importance of China's popular music market. Chinese war epic The Battle at Lake Changjin became the world's highest grossing film, the threehour saga overtaking James Bond's No Time to Die with box office takings of $203million in its first weekend. The Chinese Communist Party marks its 100th anniversary, as international, and internal, tensions rise.