It's strange to think of a rock star in lockdown, cooped up like the rest of us, only without the option, realistically, of working from home. Admittedly, some acts did try virtual gigs – with varying degrees of awkwardness – but Grant Nicholas, lead singer and guitarist with Feeder, "just did what everyone else was doing", he says. "Just getting jobs done in the house and trying to find things to do at home with the kids and keep them entertained."
The band recorded an album's worth of tracks before lockdown and had a tour scheduled, which was cancelled. So Nicholas did what he'd always done – wrote songs. The result is the band's new album, Torpedo, all of which was written during the various lockdowns. All the pre-Covid material is yet to see the light of day.
"We were gonna do a double album and have the kind of pre-songs that are a bit more – I wouldn't say more poppy, they're a bit more the indie-heavy, sort of bouncy side of Feeder – and have on the same record and do a double album and just go the full prog, you know?," he tells me via Zoom from his home in North London.
"Until you finish an album, you don't often know exactly where your head was sometimes until you listen to the songs. It makes more sense to me now sometimes. Songs are very open to interpretation. I think any artist that's been doing a lot of writing during Covid times, everyone goes 'oh, it's the album all about Covid', and yeah, of course it touches on that, and everybody's frustration, it touches on mental health, how people have dealt with it all in all different careers or all different fields, really. But as an album it's quite a universal record, sort of lyrically. It's really how you interpret it."
Writing music during the past couple of years, he says, has "been a massive help".
"I'm very lucky that I make a living out of something that I like doing," he says. "Songwriting and recording is probably my favourite part of being in a band. I mean, I love playing live, but I've always been a bit of a studio, songwriter type and that's what I've always loved."
I mention conversations I've had in recent times with a number of artists coming out of the pandemic, which is whether they have a duty to reflect the times we're in or if they serve to provide a distraction to it (the interview took place before Russia's invasion of Ukraine). The 54-year-old's view is that, for Feeder at least, their music is "an escape". And Torpedo is likely to be a fan-pleaser with plenty of the huge choruses they made their name with.
"I want people to find a connection and people just to sort of take their minds off things," he says.
"OK, there may be some lyrics that maybe they might think 'oh, that's maybe about what we were all going through' or how I felt at the time or whatever, or how I thought people were feeling, or obviously friends and family members that have been through quite hard times during this time.
"But… I think the music's about just making you feel like a certain way. And it's an escape, you know? To me, that's what I love about music. I think if you wanna be political in music, that's fine. But I'm not somebody that really goes too far into that. I want songs to be more universal, really, if that makes any sense to you.
"I mean, music should be fun, it should make you feel a certain way. You know, when I listen to albums, whether it's artists I grew up with, whether it's a Fleetwood Mac album or a Neil Young album or a Black Sabbath album, it gives me little flashbacks of my childhood, it makes me think about certain things. Just like the mood of the songs, not even just the lyrics, just everything about it – the combination of melody, that's what people process when they hear music.
"You can write very dark lyrics and touch on quite heavy things, but if the melody takes you a certain way it can be quite uplifting, and that's what I've always tried to do, and that's kind of what we do as a band, I think."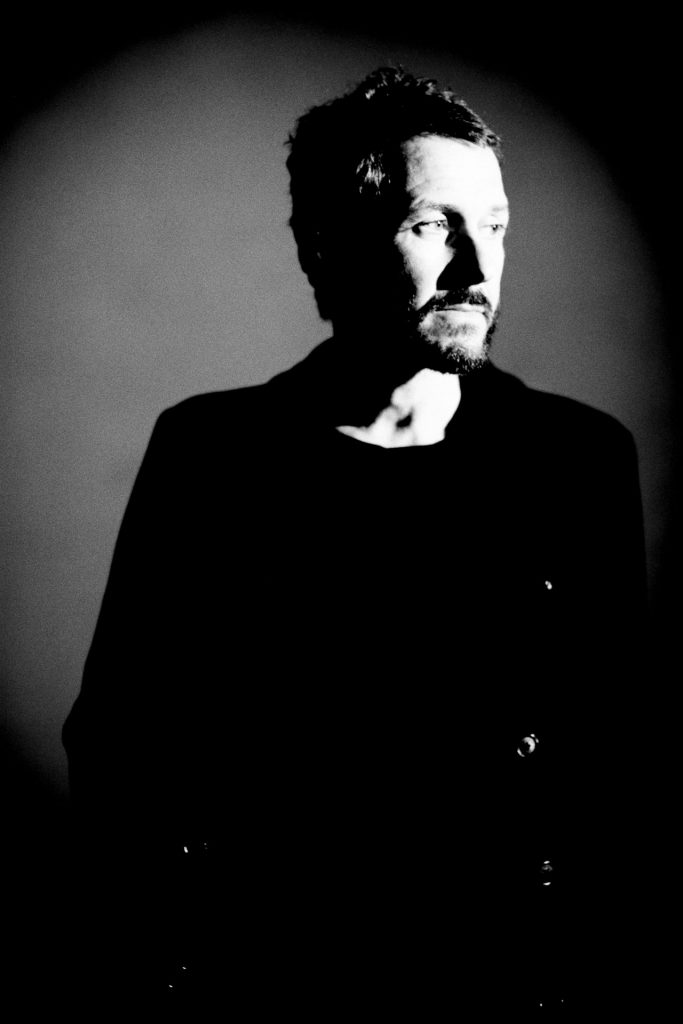 On opening track The Healing Nicholas sings "The world that we know may be bleeding, but we still have time" which sounds, I say, like a hopeful take on the climate emergency.
"I think it's a combination of where we were during the Covid time and also, yeah, obviously climate change is a massive thing and finally people are starting to think about it a bit more," he says.
"Obviously I'm a dad now, I've got two kids and obviously my kids are getting older. Since having children it's made me think about a lot more things and not just be in a band, having a crazy time, you know. You do worry about the future and stuff like that. But I think it's a really hopeful song, that. It's very much my style – there's a kind of, often darker element to the song, a more sort of melancholic area, you know, like the verses, and then the chorus has a ray of light, a bit of hope, as you said. I often do that in songs.
"Just the Way I'm Feeling [a top 10 single in 2003], that has that. I mean, they're quite dark lyrics but people really connect with that song. The lyrics are not 'hey, everything's ok' in the chorus, but there's something in it that still feels hopeful."
We speak days after the Brits, which Nicholas watched for the first time in years. As has been the case at the awards for what seems like a very long time now, guitar bands were notable for their almost complete absence. I wonder if kids have stopped, to misquote Sniffin' Glue, learning three chords and forming a band, or if they simply don't get the breaks anymore.
"The only real guitar bands as such, really, were Liam Gallagher and probably Sam Fender," Nicholas agrees. "I mean, Ed Sheeran obviously plays guitar but he's not a rock 'n' roll artist. But it's been like that for a long time, hasn't it?
"It's very difficult for bands. It is hard. The industry has changed so much since we started. Look – it's always been hard, it's always been competitive. When we started out it was really tough to get a record deal. There were so many good bands around. They were lots of scenes and trends – you know, Britpop, obviously the American invasion with the grunge scene as it was called. It was a tough time, but I think there was more chance for a guitar band to maybe come through. I think now… it is a different world."
Nicholas has dabbled with what he calls "the new technologies" – Twitter and Instagram – but has so far turned a deaf ear to his two daughters' entreaties to take up TikTok ("It just feels a bit wrong to me, I don't know.")
Although emerging from Newport in 1994, Feeder were never considered part of the 'Cool Cymru' scene, a largely confected group of bands with little in common beyond being Welsh which briefly existed in the late '90s. Nicholas has lived in London for 33 years now, so he has only witnessed the growth in so-called 'indy-curiosity' which has accompanied Covid and the Welsh Government's perceived superior handling of it from afar.
"I don't really like to get into politics 'cause every time I… I'm not trying to be a chicken, but anything you put online even hinting it there's such a barrage of opinions and idiots, I really just can't… I've got my opinion but I don't want to be splashing it everywhere, I'm not that kind of person," he says.
"But I do think that some of the stuff during Covid that was happening in Wales… wasn't great, actually. Just from friends and family that were living there. It was just weird. Well, not weird, just… they had their own rules and stuff. I wasn't quite sure if it was done very well. We're such a small nation I just feel we should come together, you know what I mean?".
It's back in Wales, though, where Feeder – finally – begin their new tour, in Narberth, a market town in the east of Pembrokeshire. And despite having been doing this for the best part of three decades, Nicholas says he's nervous, the band having only done "three or four festivals" last year.
"I have to admit, for the first time ever I'm actually slightly nervous about playing live again because you get into a zone playing live and you feel like you sort of train for it mentally as well," he says.
"You get your voice in shape, the band get used to playing. So just getting back into that zone again I'm really looking forward to, but of course I'm a bit nervous at the same time."
Torpedo is released on March 18. Feeder's tour begins on March 11 – for full details click here
Most popular