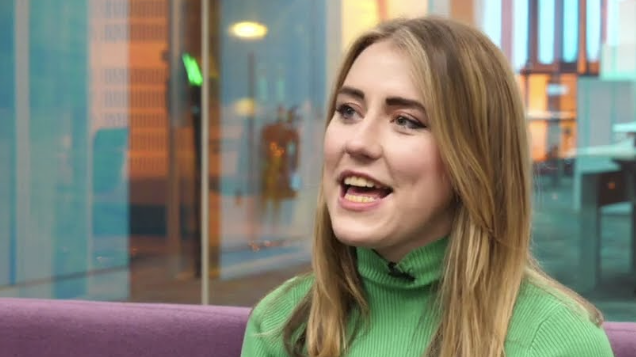 We all make mistakes when we are young, and sometimes they grow in irony as time passes. Case in point: Marianna Spring, the BBC's disinformation correspondent who, I can reveal today, was once caught red-handed lying in her CV to win a job.
Only this week, Spring was the focus of a laudatory profile piece by the Guardian's Zoe Williams for her role on the front line when it comes to exposing fabrications across social media.
Yet the high standard of integrity and honesty Spring today demands of others has not always been entirely consistent with her own behaviour.
Five years ago, in 2018, Spring was looking for work as a Moscow stringer for US-based news site Coda Story. In her application to editor-in-chief Natalia Antelava, she included a CV in which claimed to have worked alongside BBC correspondent Sarah Rainsford on the corporation's coverage of the football World Cup held in Russia.
The entry in her CV read: "June 2018: Reported on International News during the World Cup, specifically the perception of Russia, with BBC correspondent Sarah Rainsford."
This claim was, unfortunately, pure disinformation. In reality, she had merely met Rainsford in a couple of social situations. The claim was a lie.
A simple check by Antelava with Rainsford resulted in the latter admonishing Spring for the embellishment in her CV. A grovelling email apology from Spring to Antelava followed, citing, in her own words, her "awful misjudgement".
"I've only bumped into Sarah whilst she's working and chatted to her at various points, but nothing more. Everything else on my CV is entirely true," she emailed, assuring Antelava nevertheless that she was "a brilliant reporter." 
"There's absolute no excuse at all, and I'm really sorry again." Spring told Antelava in emails seen by Mandrake. "The only explanation at all is my desperation to report out in Moscow, and thinking that it wouldn't be a big deal, which was totally naive and stupid of me. I'm really sorry again for this awful misjudgment on my part,"
Antelava was unmoved: "Telling me you are a brilliant reporter who exercises integrity and honesty when you have literally demonstrated the opposite was a terrible idea," she replied, before politely shutting the door on Spring's application to join Coda Story. "I am sure if you use this as a lesson, things will work out," Antelava generously advised.
Things certainly have worked out. To her credit, Spring sprang back and now leads the charge against disinformation at the national broadcaster and happily holds forth on the need for absolute integrity and honesty in media. Lesson learned.
Most popular