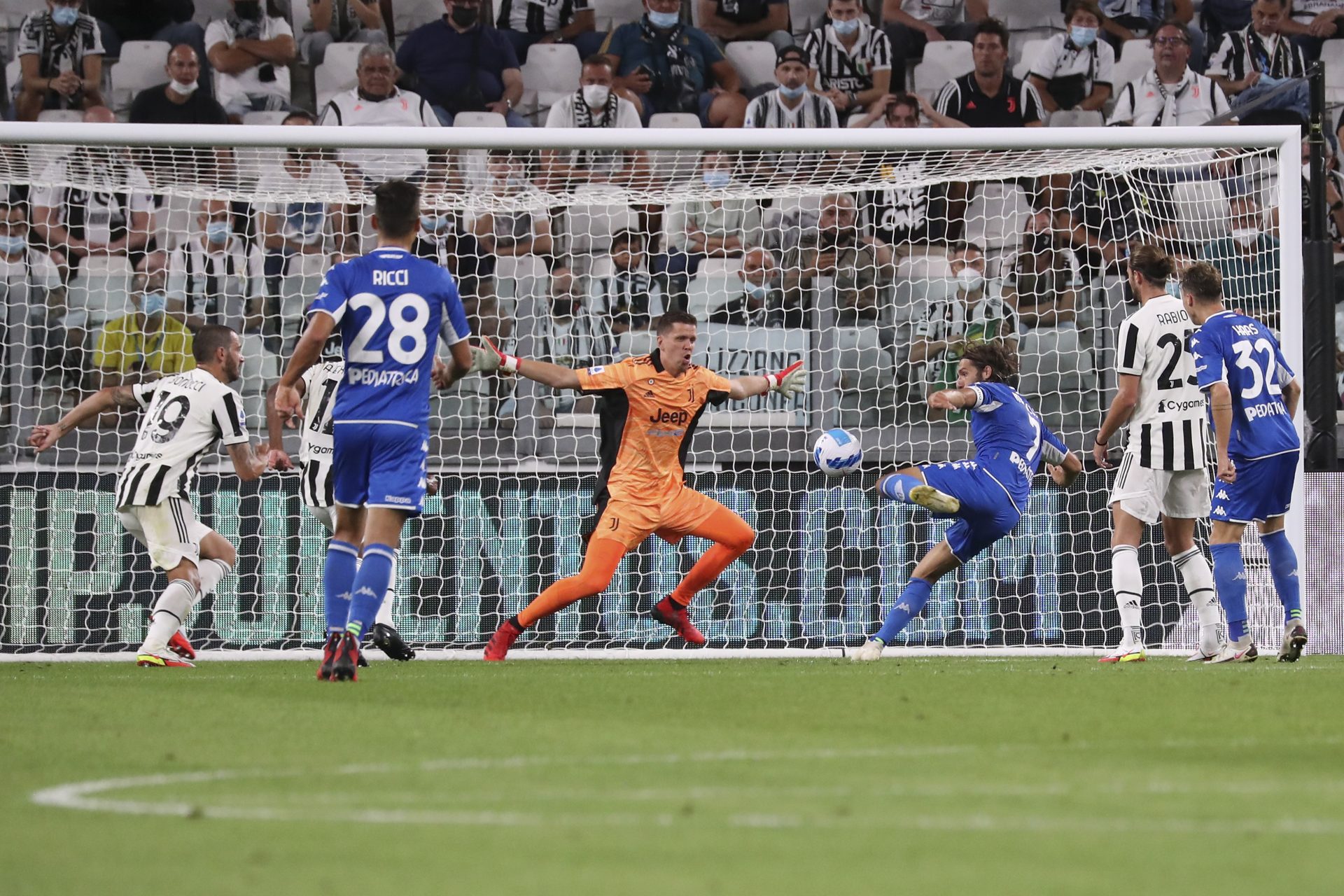 The transformation of the Italian national team under Roberto Mancini is now so complete that he stands on the shoulders of four of the most accomplished trainers in history.
The Azzurri last Sunday eclipsed the 35-game unbeaten records of Brazil (1993-96) and Spain (2007-09). Think for a moment of those sides. Brazil's 1994 World Cup winners had Romário and Babeto and were coached by Carlos Alberto Parreira and Mário Zagallo.
The Spanish side that eventually won the 2010 World Cup included Pique and Puyol, Iniesta and Xavi. They came up through the Barcelona academy, but at national level, the confidence was nurtured by the irascible Luis Aragonés and rounded off under the urbane Vicente del Bosque.
Fabulous players, forged in victory by managers who all worked for half a century in the game. Mancini, 56, inherited a football nation in decline. Indeed, Juventus, and the Milan giants Internazionale and AC would make their former benefactors and the legends who wore the shirts weep.
The Italian barons of the industry have long had their day. Gianni Agnelli dressing the Old Lady of Turin, Juventus, with the finest that Fiat's money could buy. The Moratti oil family doing the same for Inter. Silvio Berlusconi importing the golden Dutch generation to play for AC Milan.
They say fish rot from the head down. At Juve, Agnelli's nephew Andrea is the hapless plotter of the aborted European Super League, together with Real Madrid's president Florentino Perez. Not only has Agnelli Jr. lost Cristiano Ronaldo, he lost the plot by appointing Andrea Pirlo to manage the team. A great player, it was much too soon to expect Pirlo to manage top players in the team.
Juventus' opening home game this new season, the first in 18 months with fans in the stadium, was an embarrassing 1-0 defeat to promoted Empoli. The Juve individuals bore no comparison to those same players who won the European championship. Federico Chiesa ran into blind alleys for Juve, but in his next match scored again for Italy.
But Italy's problem is not unique; it is the unequal distribution of wealth in global football.
The summer transfer window exemplifies that. Some English clubs (or their foreign paymasters) shamelessly applied for government furlough grants to pay wages, and threatened staff redundancies. Leeds, Liverpool, Arsenal, Tottenham, Newcastle, West Ham… you know who you are.
Then the market opens and hey presto those clubs are big spenders again. It's not just an English thing, but the £1.1bn (1.28bn euros) thrown at importing footballers by half a dozen Premier League clubs was twice that of Italy or any other league. The German Bundesliga managed a net surplus of £35m (40m euros) – mostly from the sales of Jadon Sancho (£73m from Dortmund to Manchester United), Ibrahima Konaté (£35m Leipzig to Liverpool) and Leon Bailey (£25m Leverkusen to Aston Villa).
Some of it is recycled money because Villa, for example, spent a quarter on Bailey what they received from Man City for Jack Grealish. But one place the Premier League money is not going these days is the English Football League, leaving the lower half of the pyramid to postCovid financial misery.
How fares Italy, which practically invented football's parla di soldi (money talks) mantra? Well, contrary to the success Mancini and his national team are having, all is far from reassuring. There is foreign money trying to rekindle the flame of Italian glory.
Inter under Chinese patronage finally broke the Juventus monopoly of the league last season, but the manager Antonio Conte departed, citing that old stalwart "mutual agreement".
The club had sold two of his players – Romelu Lukaku to Chelsea and Achraf Hamiki to Paris St Germain. And despite reassurances from Milan to Jiangsu province in Eastern China there is a problem with new money restoring old football glories in Europe.
Wolverhampton Wanderers, Reading FC, Sheffield Wednesday are English clubs dependent on Chinese hegemony. It is six years since China's president Xi Jinping visited Britain and indulged his avowed football passion in the company of David Cameron and Sergio Aguero in Manchester.
Abu Dhabi City may be among the richest clubs on earth, but still accepted £265m from China Medium Capital for a stake in Pep Guardiola's ambition to conquer the world. CMC is a private corporation but was clearly following the leader Xi's initiative to buy into football's popularity.
Around that time, Terry Smith, explained why his mammoth Fundsmith investment company shunned China's apparently booming economy. "The problem," he said, "is a lack of real ownership rights. You need to accept that you are in a partnership with the government, and when there is a conflict of interest it is the interests of the government that will prevail."
Players like Oscar, Paulinho, Carlos Tevez – even the mighty Marouane Fellaini – who left Europe for greater fortunes in China disagreed. Oscar, bless him, is still in Shanghai. But in common with other corporations ranging from Tencent to Alibaba there has been a regulatory redirection to wealth in the communist country.
Football feels the lash of that policy change. Jiangsu Suning, owned by the same Suning conglomerate that runs Inter Milan, won China's league last season. Right away, they and the other corporations financing Chinese clubs, were ordered to drop the company name from the title, and scale down the spending.
European clubs find that the new silk road is fraying. Italy's champion remains dependent on Chinese largesse, but less of it. Who knows, Jose Mourinho, once of Inter now Roma, might have timed his move perfectly. Roma's owners are American billionaires, with Portuguese advisers.
Mourinho made his customary wholesale player changes. Roma last claimed the scudetto 20 years ago, but perhaps all roads could once again lead to Rome.