The scene could hardly have been less conducive to confidentiality; a dinner with the prime minister and a number of executives from a friendly national newspaper. At the dinner, hosted by Daily Telegraph columnist Charles Moore at the all-male Garrick Club, Johnson appears to have made the grave error of assuming all those gathered at the table were friends whose discretion could be depended on. For a journalist to make such a mistake demonstrates a worrying lack of judgment.

The New European has been told that the prime minister was asked how family life with his new wife and mother to his child Carrie Symonds was going. His reported answer, that he was experiencing "buyer's remorse" over the union, astonished some of those present.
Around thirty current and former journalists from the Telegraph were present at the Garrick Club dinner. While many found the Prime Minister's remark amusing, others were uncomfortable and astonished he should be so indiscreet in such broad company. One dinner guest told The New European: "Clearly he just assumed he was amongst friends, but it was a remarkable thing to say and there were a number of raised eyebrows around the table."
It is, of course, possible that the remark was made in jest. But even if so, it is yet another display of callous disregard for common decency.
The sense of buyer's remorse is something plenty of Tory voters and even some Tory MPs are having right now about Boris Johnson, as he fails to stem a tide of sleaze coming from deep inside his party.
What began with a badly hatched plan to spring Owen Paterson from a wholly justified 30-day suspension has grown into a second-jobs scandal including leading figures closely linked with Johnson, including Geoffrey Cox, Jacob Rees-Mogg, Nadhim Zahawi, Grant Shapps and Iain Duncan Smith. Minor characters like Daniel Kawczynski, Alun Cairns, Richard Fuller, Mark Pawsey, Philip Dunne, Laurence Robertson, Steve Brine have also been named. Chief whip Mark Spencer has become a whipping boy for his incompetent handling of the Paterson affair, Christopher Chope is once again a hate figure for colleagues after his Commons intervention on Monday, Jennifer Arcuri is back on manoeuvres and Johnson's father Stanley has been accused of inappropriately touching Tory MP Caroline Nokes.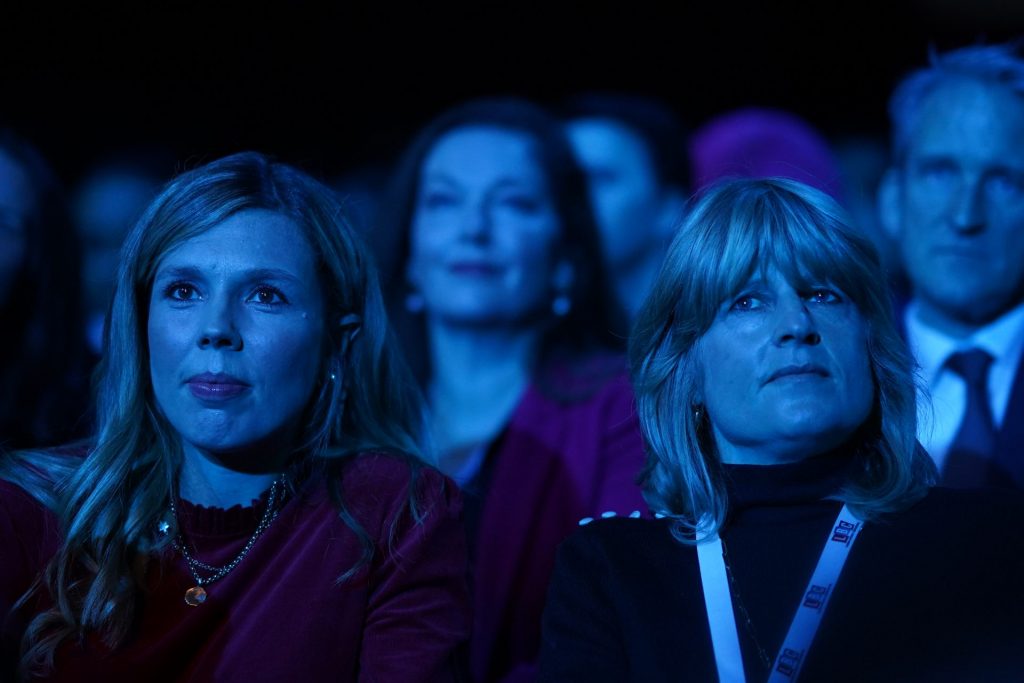 It would be easy after the events of the past two weeks to dismiss the prime minister as a mere sleazy politician. But it would also be unfair. He's also a venal, self-serving man – and frequently a cruel one, as the remark about Symonds, whom he married only in late May, shows.
Johnson is free to claim that this and his other offensive remarks down the years were intended in jest, just as any reader is free to decide whether that serves as any kind of excuse or not.
In April this year multiple outlets – citing multiple sources – claimed the prime minister said he would prefer to "let the bodies pile high in their thousands" than engage in further lockdowns, dismissing thousands of deaths from an illness that left Johnson himself in intensive care.
Johnson similarly is free to say such comments have been taken out of context – readers are free to search his comments about "bum boys" and "picaninnies", find the context and decide whether Johnson is a victim of misquoting, but it is difficult to see what possible context could entirely absolve Johnson of these comments.
Far more serious than Johnson's comments, though, is Johnson's conduct. Why would he go all-out to defend a largely indefensible lobbying case against Paterson, and to break long-standing parliamentary conventions to do so? Because he will soon face investigation by those same processes and this was a way to force through helpful changes to those processes while having someone else's name and face attached to it.
Johnson's disdain for any rules or procedures that might hold him back is regularly apparent. The Electoral Commission is also investigating Johnson – over who initially paid for his flat refurbishment, why, how, and the way it was declared – and so inevitably Johnson's government has already announced plans to curb the Electoral Commission.
No one should have been shocked when he tried to change the rules regarding Paterson, given the Standards Committee is the next body that will investigate the issue.
Amid all of those existing rows, Johnson took a free-of-charge trip to Zac Goldmith's Marbella villa.
Given Goldsmith is a man to whom Johnson gave a peerage, he could not more clearly show his contempt for the rules and restrictions others are supposed to live by.
In this, Johnson shows he is fundamentally similar to Dominic Cummings, despite the animus each now shows towards the other.
The prime minister and Cummings both completely failed to understand how badly Cummings' breach of Covid rules would play in Red Wall seats because they both sincerely believed that rules don't really apply to them, and people would agree with, if not support, that.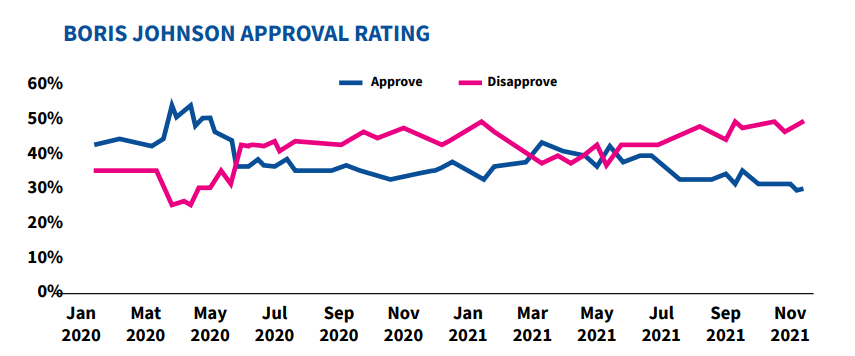 Johnson makes sense once you accept he genuinely believes rules are for other people – little people – to follow, and when it comes to him they should, in fact, work in his interest.
And so if a rule doesn't work in his interest, it should be apparent to everyone that it should change.
That is why the government is so brazen when it rips up the rule book, defies standards and conventions, and why it can never really come up with good ways to hide what it's doing: the man at the top doesn't even realise he should be hiding it, or should be ashamed.
No wonder polls now show the country is getting buyer's remorse.