Nellie Bly's name was created by a spelling mistake. When America's first female investigative journalist was asked for her choice of a byline by her editor at the Pittsburgh Dispatch, she thought of the song Nelly Bly by the popular local composer Stephen Foster. Short, easy and familiar to the people of Pittsburgh, she had her pen name. Only when it appeared in print, the 'y' had been swapped out for an 'ie' and with that Nellie Bly was born.
Over the years, Bly had many names. Born Elizabeth Jane Cochran in 1864, her mother, Mary Jane, called her Pink after the clothes she dressed her daughter in no matter how much she resisted. In 1887, to those in the asylum on Blackwell's Island off the coast of New York, she was known as another Nellie – Nellie Brown, just another madwoman.
---
"Have you heard of Nellie Bly? She's the sort of woman you write about." 
This was the question put to author Louisa Treger by a close friend, knowing she was, first, a die-hard fan of groundbreakers and, second, on the hunt for a new subject. Treger hadn't, but by the end of that day, her research had more than made up for lost time. "I was instantly hooked," Treger tells me over a coffee. The author had her muse for her next book.
The result was Madwoman, Treger's imagining of how Bly feigned insanity for 10 days to get herself committed to the asylum in order to document and expose the atrocious conditions patients faced there.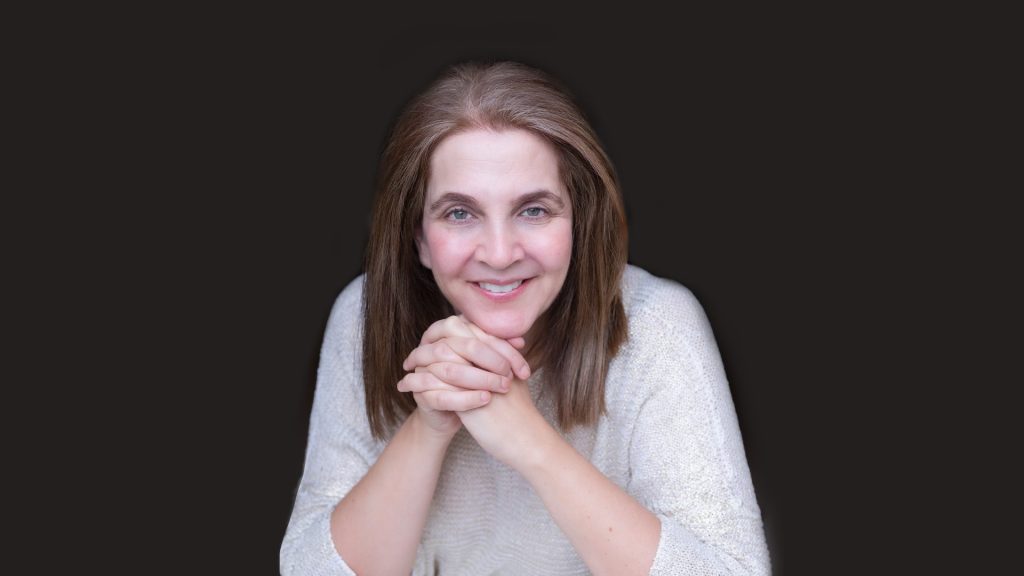 In an industry run by men, she was in search of her first big scoop, but also to be taken seriously. And so, Bly hatched a dangerous plan. Having heard stories of what occurred on Blackwell's Island, she pitched to the newspaper publisher Joseph Pulitzer that she would act mad, trick the New York elites and become a patient. He was impressed, if a little aghast, but agreed to be part of the covert operation, promising to get the New York World's lawyers to secure her release once she was inside. 
"I was truly interested in what sort of person could do that, in a time where women were supposed to be ladylike and reticent," Treger says. Pulitzer had told Bly the lawyers would do their best to free her, "but there was no guarantee", she added.
"When she entered the asylum, they didn't know how they would get her out. As the days passed, she started to get worried." Questions filled Bly's head: had she bitten off more than she could chew? Was there a legal issue she wasn't privy to? But, more importantly for Treger, in convincing those at the asylum she was insane, would she lose her mind? 
"This fear was ever-present in Bly's own writing. She wrote in this persona of a plucky girl reporter, for whom nothing would ever phase," explains Treger. It was what she wanted to capture as an author as she couldn't shake the thought that, surely, Bly must have been swayed by her surroundings. 
"She was submerged in this experience that had no clear end date and witnessed this terrible brutality daily." In Bly's own account of her time at the institution published under the headline "Behind Asylum Bars" in the New York World, she wrote: "Nearly all night long I listened to a woman cry about the cold and beg for God to let her die. Another one yelled, 'Murder!' at frequent intervals and 'Police!' at others until my flesh felt creepy." This was her documentation of the first night alone.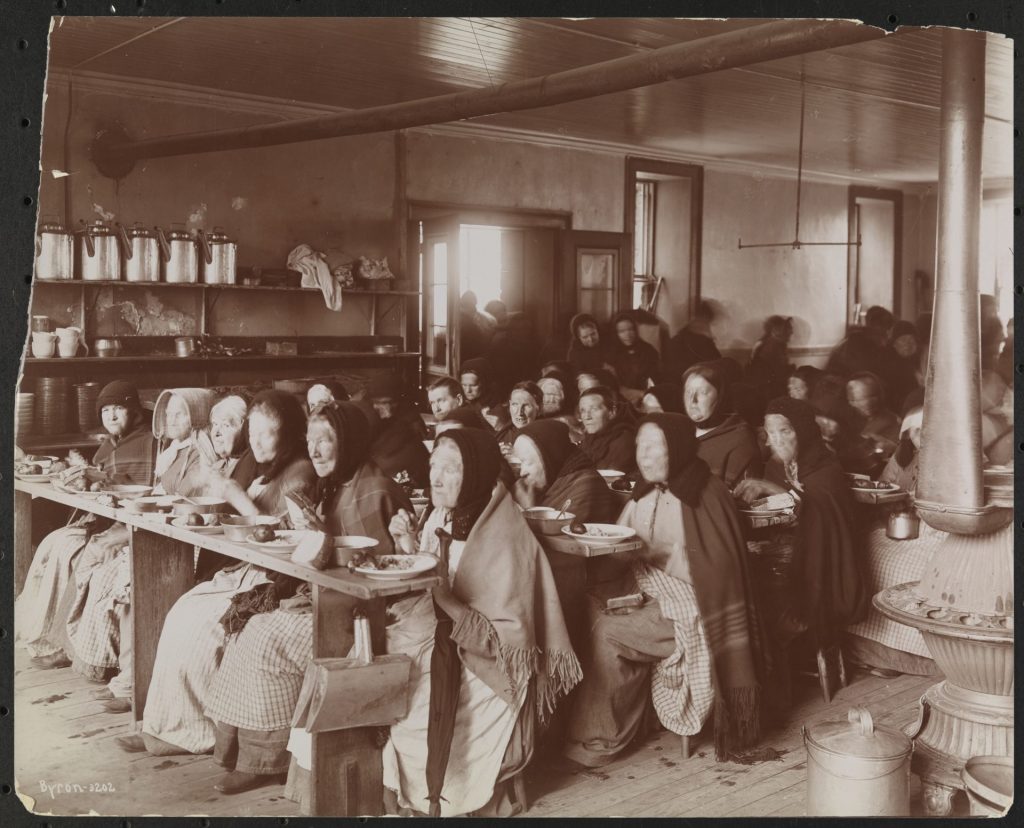 For the next 10 days, she lived side by side with women who were violent, insane and suicidal, but also those who were of sound mind, sent to the asylum mistakenly or to be disposed of. For example, Tillie Maynard, who features in Madwoman. She was sent to the asylum believing it was a convalescent home as she was recovering from a fever and nervous debility. It was only inside the asylum, the place meant to make her well, that she truly went mad.
The food was inedible. Bly documented – brought to life a century on by Treger – how spiders crawled out of slices of bread that were black with mould and dust. To make matters worse, the island's brutal autumn chill was met with ice baths from the nurses, sharing two coarse towels between 45 women to dry themselves and then offered to dress in ill-fitting threadbare clothing when the ordeal was complete. Then came the beatings. 
In her account, Bly described the indescribable. In Madwoman, Treger achieves the same as she brings to life an attack by the nurses in which a rag is forced between Bly's legs and then down her throat.  
Nine days later and against the odds, Pulitzer's lawyers triumphed and secured her release. A month later, a grand jury accompanied Bly back to the island for an investigation. Officials added nearly $1m to the asylum's budget in order to better accommodate patients, an enormous amount for 1887. Seven years later, the institution was shut down entirely. 
---
Then Bly took the world by storm – quite literally. In 1889, she made the 25,000-mile journey around the world in a total of 72 days, besting not only fictional Phileas Fogg's 80-day odyssey but also her own record of 75 days. So then, why not this story? Why follow Bly into an asylum rather than all around the world?
"Firstly," Treger starts, "I wasn't excited about writing a travel log". But second, she couldn't shake her fixation on the tale of Blackwell's Island. Treger set off to America to see for herself the place known today as Roosevelt Island. 
"My novels always begin with character, and the place is essential to this," Treger said. Just as Bly did before her, Treger needed to set foot on the island to understand its story. Upon arrival, she took a moment to get her bearings and stopped to speak to one of the two people she encountered. A man in a wheelchair outside his convalescent home pointed her to the next-door building as the institution where Bly stayed for 10 days. Treger could tell he wasn't elated to be its neighbour. The second person she spoke to ran the gift shop. 
"All that is left of the asylum is the octagonal tower, now part of a gentrified block of apartments," they said. As Treger walked around Roosevelt Island she couldn't escape feeling sad that she was walking the steps of where the inconvenient in American society were sent over 130 years ago. 
"In Nellie's time, there was a prison, workhouse, smallpox hospital and an asylum," Treger continues. It was the isle of the undesirables, out of sight, out of mind for ordinary New Yorkers. "Now it's been modernised, children go to school there and people go about their lives." 
"But as I stood there, I could see Manhattan, it was tantalisingly close. It must have been agonising for the women." But the West Channel back to the mainland was home to deadly currents and patrol boats with eagle-eyed captains, making this gut-wrenchingly close journey inaccessible, Treger explains. Nonetheless, a few women attempted to escape this way, one of whom lost her life. 
In October 2021, Bly returned to the island courtesy of the sculptor Amanda Matthews, who created The Girl Puzzle. It comprises five seven-foot bronze faces with crenulated edges. Bly's face stands in the middle, surrounded by four other faces representing Black, Asian-American, young, old and queer women, inspired by women Matthews knows. It's this memorial of Bly that drives Treger to return, despite the unease she felt in being there the first time.  
Bly's statue sits on the island facing Manhattan, but Treger is convinced her real influence can be found much closer to home. "Female journalists today are her legacy," Treger believes. When Matthews was interviewed about The Girl Puzzle, Treger tells me, every single journalist who spoke to her admitted that their careers were shaped by Bly. 
"In Nellie's time, women wrote about makeup or societal events. Just to be taken seriously as a journalist, she needed to do something daring and dangerous." Female or not, she was a frontrunner in investigative reporting and "made a place for women as important figures in newsrooms," Treger says.  
Treger then ponders the hypothetical. If Bly were alive today, what injustices would she be looking at? Treger is in no doubt that it would be in whatever community is most marginalised. She adds: "In this age of fake news and leaders without integrity, we need Bly and her fearless honesty back." Sadly this isn't possible, although not for lack of hoping on Treger's part. Instead, we have to settle for Bly's bronze face overlooking Manhattan. 
Over a century ago Bly did something extraordinary on Blackwell's Island. Not only did she expose the cruelty endured by the patients, she made it possible for female reporters to uncover injustices across the globe and enter a world previously dominated by men. 
Most popular