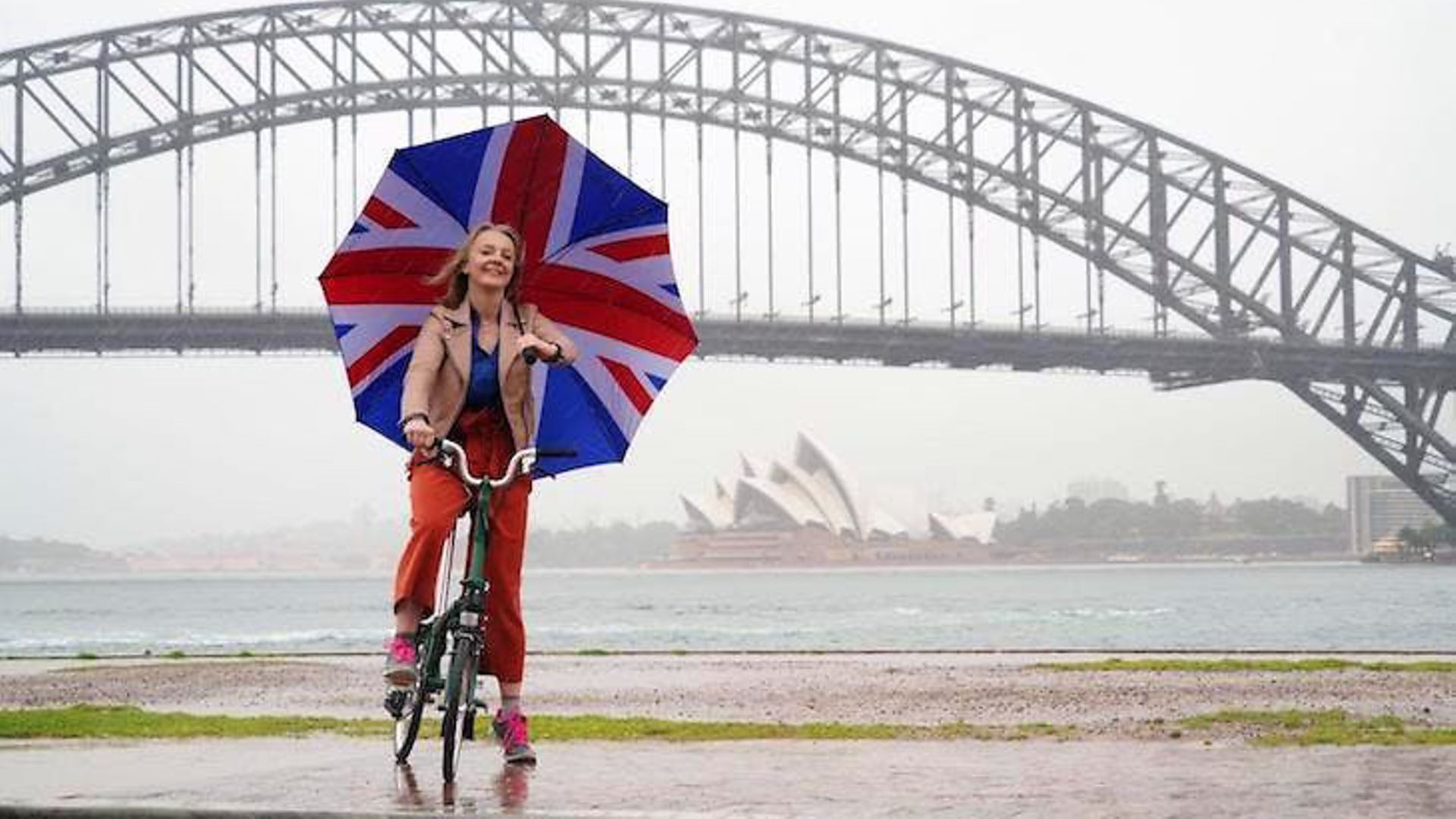 Michael Gove's indefatigable "friend" may have been out briefing the Sunday papers for the third week running that he was a shoo-in to replace Dominic Raab as foreign secretary, but I hear whispers Liz Truss – much more popular among Conservative members – is Boris Johnson's choice.
Gove could end up getting the Department of Health – the job his "friend" was putting it about that he was being lined up for last Christmas – with the lacklustre Sajid Javid being shunted on to a still-to-be-determined brief. If Truss, pictured, gets the Foreign Office, it would probably spell the end of the Department of Industry and Trade, her current berth, since it overlaps with the Foreign Office and the Department for Business, Energy and Industrial Strategy.
"The way things are going, it's unlikely many of the people Johnson picks for his front bench will end up facing voters in the next general election," says my informant. "Keep an eye on the ones being promoted through the junior and middle ranks — that's where it starts to get interesting."
Ping pong
Steve Murrells, chief executive of the Co-operative Group, may have been willing to acknowledge that Brexit was at least partly to blame for the worst food shortages he had ever seen, but his counterparts at Sainsbury's still cannot bring themselves to utter the B-word.
One week on from my revelation that a member of staff at one of their north London superstores had said he and his colleagues had been instructed to blame the pandemic – rather than Brexit – for empty shelves, Sarah Head, in the Sainsbury's press office, is still refusing to address the issue directly.
The responses from readers suggest this is a nationwide, rather than a local, Sainsbury's policy, although "pingdemic" seems to have become the preferred excuse. "I got exactly the same at a store in Exeter," says Fran Carnell. "I mentioned Brexit and the member of staff was adamant it was the pingdemic." Federico Moscogiuri adds: "I got the same response from someone I asked in the Hertford store. Apparently, it was all down to the pingdemic."
Phone home
The latest spending disclosures show Boris Johnson has splashed out almost £1 million on state-of-the art communications wizardry to keep him in constant touch with his ministers.
He drafted in comms management firm FourNet as well as BT, with the bill for July alone topping £475,000, with "telecoms security services" part of the remit. There's been a software revamp, too, which has come in at just under £330,000. A further £108,158 has gone on beefing up comms equipment for his personal press office.
All seems a bit of a waste of money if ministers such as Dominic Raab still can't be bothered to pick up the phone.
Behind you
Theatreland isn't known for its Leavers, so Christopher Biggins caused some dismay last week when he tore into the EU on a chat show hosted by Nigel Farage on an ailing television station (sorry, but it's not worth a name-check).
As it happens, the panto star is no stranger to controversy and was once chucked out of the Celebrity Big Brother house for making a Holocaust 'joke' to his Jewish housemate Katie Waissel. His grasp of politics had him stating in 2015 that if he ruled the world he'd put Boris Johnson in charge of the country so that everyone would "have a laugh."
Although Biggins voted for Brexit, he had seemed even by 2018 to be getting bored of it. "I wish that Brexit had flown away and we never heard the word again," he said.