Look at the paparazzi photos from the filming of Ridley Scott's House of Gucci and you could be forgiven for wondering why it's taken so long for anyone to make a film teaming Adam Driver with Lady Gaga.
Look closer at the murder story they are bringing to the big screen and you could be forgiven for wondering why it's taken so long for anyone to make a film about the strange death of Maurizio Gucci.
Scott's making-of struggle is quite a story in itself. But before one examines House of Gucci the film, one must first get a handle on the events proper, what with them being so complex as to contain almost as many threads as the enviably chunky white cable-knit jumper Driver wears in the movie, which briefly inspired a social media meme during filming.
On March 27, 1995, Gucci was gunned down on the steps outside his Milan office. Once the head of the fashion empire that still bears his family name, Gucci was a man of considerable means at the time of his death. To ask who had good reason to kill him was to prompt the raising of a hundred hands.
In the end it took two years to bring his killers to justice.
In the wake of Gucci's murder, police attention first turned to his long list of creditors. Although once among the richest men in the country, Maurizio Gucci had been dogged by debt for decades. It was in trying to get back in the black that he sold his company stock to Investcorp, the investment firm that also owns Tiffany's.
While the sale of his shares was reported to have yielded somewhere between $120million and $300million, Maurizio Gucci was back in the red long before the blood began to pool around his body.
The mafia were, naturally enough, considered likely culprits but the longer he looked at the crime scene evidence, the more Milanese detective Paolo La Forgia became convinced that Gucci's slaying had been a crime of passion.
Still, it wasn't until early 1997 that the detective received the tip-off that broke the case wide open. As La Forgia explained to the BBC: "This man called me and said he had information about a murder. He told me to meet him in this rather dangerous part of Milan if I was interested to find out more.
"I asked him to give a reason why I should meet him in such a dingy area. He said, 'I know about the Gucci murder'."
So it was that in a particularly seedy hotel, La Forgia sat down with a man with quite a story to tell. For while staying in that very hotel, the informant had heard one of the porters boast that he had been involved in Maurizio's murder. The porter's name was Ivano Savioni and under police questioning he revealed that he had liaised with both the person who paid for the killing and the people who'd carried it out.
Nailing Savioni led police to his fellow gang members: getaway driver Orazio Cicala and gunman Benedetto Ceraulo. As for who had hired the killers, all three men brought up the same name: Patrizia Reggiani, Maurizio's ex-wife.
Reggiani and Gucci had married in 1972 and were divorced in 1994. As careless in love as he was in his business affairs, Gucci had frequently been unfaithful to his wife. In May 1985, he walked out of the family home never to return, embarking on a relationship with interior designer Paola Franchi.
Reggiani dedicated herself to raising the couple's daughters but was then diagnosed with a brain tumour. Although it was successfully, treated, she must have wondered what her next misfortune would be. What she might not have guessed was that it'd be of her own making.
To establish a link between the mechanics responsible for the murder and the person they claimed had financed it, La Forgia hit upon a highly unusual plan. An undercover officer was sent to the hotel where Ivano Savioni worked and told to befriend the porter.
Then, once he'd been taken into Savioni's trust, the cop was to claim that he was a Colombian hit-man who was intrigued to know how anyone could have got to a man such as Maurizio Gucci.
Delighted to have a fresh audience for his extraordinary story, Savioni not only named all the major players but complained at great length about how little Reggiani had paid him and his partners for killing her ex-husband.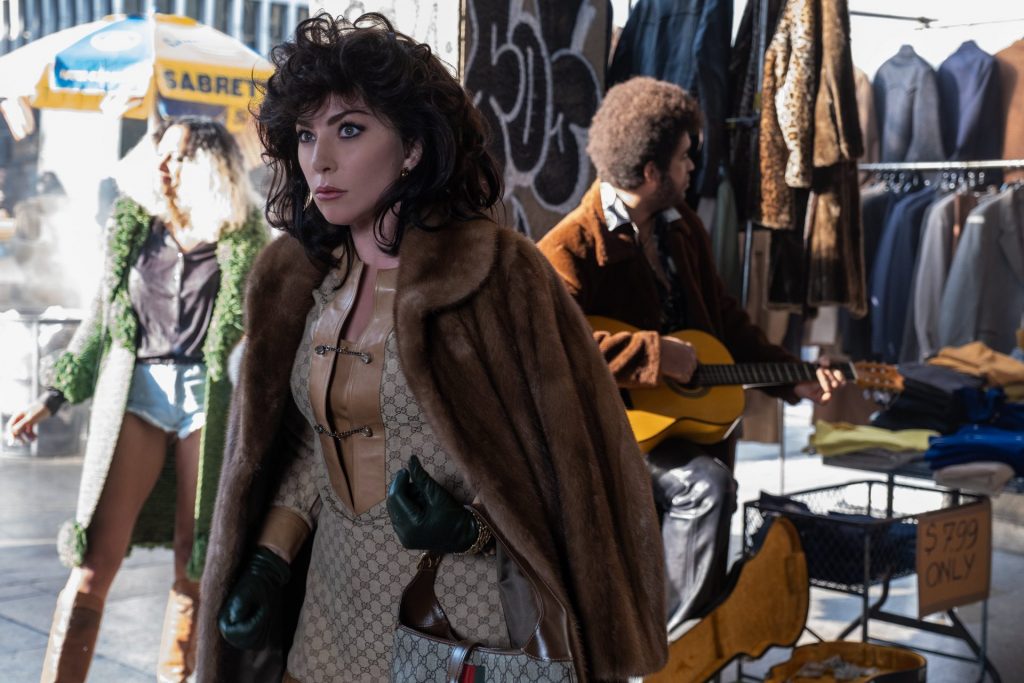 With his new friend in tow, the porter sought to extort a larger fee from his pay-mistress. If this all sounds rather improbable, what happened next elevates the House of Gucci story to the realms of fantasy. For in tapping Savioni's phone conversations, the special agent found that the person the criminals were talking to wasn't Reggiani but her personal clairvoyant.
Giuseppina Auriemma had long been part of Reggiani's entourage. Once the case came to trial, Reggiani – by then often referred to as The Black Widow – claimed that Auriemma, together with Savioni and his cronies, had blackmailed her; aware that she longed to see Maurizio Gucci dead, they wanted payment for having made her dreams come true.
The prosecution, however, wasn't having it. For one thing, Reggiani and Auriemma had remained close throughout the years following the assassination. And then there was the small matter of Reggiani's diaries in which she dropped herself in it with all the guile and cunning of a trashy paperback villainess.
"There is no crime that cannot be bought," wrote Patrizio Reggiani just 10 days before the Gucci slaying. As for her diary entry for the day of the murder, it comprised just one word: "Paradise".
Little wonder it took the jury just two hours to find Reggiani guilty of arranging her ex-husband's murder. Along with getaway driver Orazio Cicala, she received a 29-year sentence. Ivano Savioni got 26 years while gunman Benedetto Ceraulo was handed a life term. Auriemma was sent down for 25 years. As for what has occurred since the court case, it only fuels one's curiosity as to why it's taken so very long to turn such an improbable story into a feature film.
Whether it's Reggiani refusing to be moved to an open prison a decade into her sentence on the grounds that, "I've never worked in my life and I'm certainly not going to start now", or the Black Widow – since her release in 2016 – receiving annual alimony payments of $1million thanks to an arrangement she'd reached with the man whose murder she plotted, it's material even Jackie Collins might've thought far-fetched.
Not that a certain amount of waiting time wasn't always on the cards. Between the court case and the appeals, it would have been impossible to do true justice to the House of Gucci saga until the early to mid-noughties.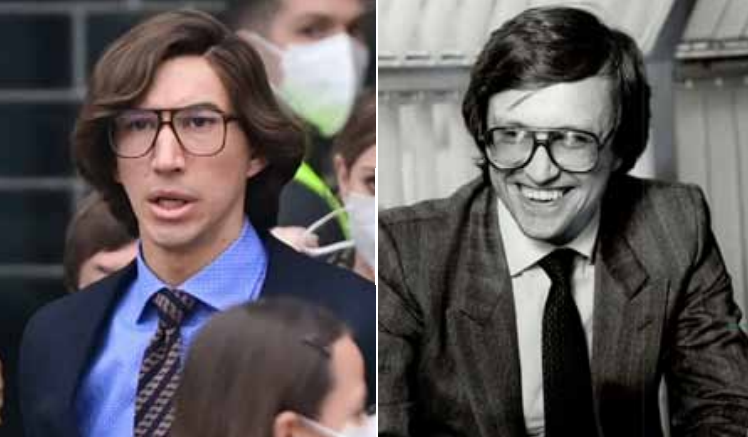 Indeed, Ridley Scott first expressed an interest in making a film on the subject in 2006. With Angelina Jolie and Leonardo DiCaprio lined up for the parts of Patrizia and Maurizio, Andrea Berloff's script went unproduced due to protests from the Gucci estate and Scott scoring the financing for one of his dream projects, the crime epic American Gangster (2007).
Six years later and Jordan Scott, Ridley's daughter, was gearing up to make a Gucci movie, now with Penélope Cruz in the role of the Black Widow. When this too came to nothing, Wong Kar-Wai (In the Mood for Love) entered the picture, touting a script written by Charles Randolph, then red-hot on the back of winning the best adapted screenplay Oscar for The Big Short.
The Hong Kong filmmaker was said to have interested Margot Robbie in playing the role of Reggiani.
Finally Ridley Scott returned to the Gucci helm, shooting a script adapted by Roberto Bentivegna from Sara Gay Forden's The House of Gucci: A Sensational Story of Murder, Madness, Glamour and Greed. Scott attracted not only Gaga and Adam Driver but also Oscar winners Al Pacino, Jared Leto and Jeremy Irons.
In the 15 years between expressing an interest in making a Gucci film to finally getting around to making one, Scott has directed nine feature films, almost all with budgets in excess of $100million. If House of Gucci is a smaller production, at least in terms of expense and effects, the material he has at his disposal is epic in scale.
Indeed, it's rather fitting that our man should find himself filming in Rome since it provided the setting for arguably his most successful movie, Gladiator. Sure, the stories are superficially very different – and early reviews have been mixed rather than rapturous – but the murder and glamour of the Guccis have more than a little of the madness and greed of Ancient Rome about them. Not that Maximus Decimus Meridius could've carried off that jumper, mind you.
What happened to The Black Widow?
Tracked down by a journalist shortly after her release from prison, Patrizia Reggiani was asked: "Why did you hire a hitman to kill Maurizio Gucci? Why didn't you shoot him yourself?"
She replied: "My eyesight is not so good. I didn't want to miss."
Despite her reluctance to accept parole in 2011, which would have meant finding work, she did eventually take up employment as a condition of her 2014 release – as a design consultant for a costume jewellery firm in Milan.
She has since left that role and has been embroiled in legal battles connected to the murder.
Soon to turn 73, she has given further interviews over the years and has praised the casting of Lady Gaga, saying the pair look alike, but expressed annoyance that the singer, whose film accent has been criticised, has not tried to meet her.