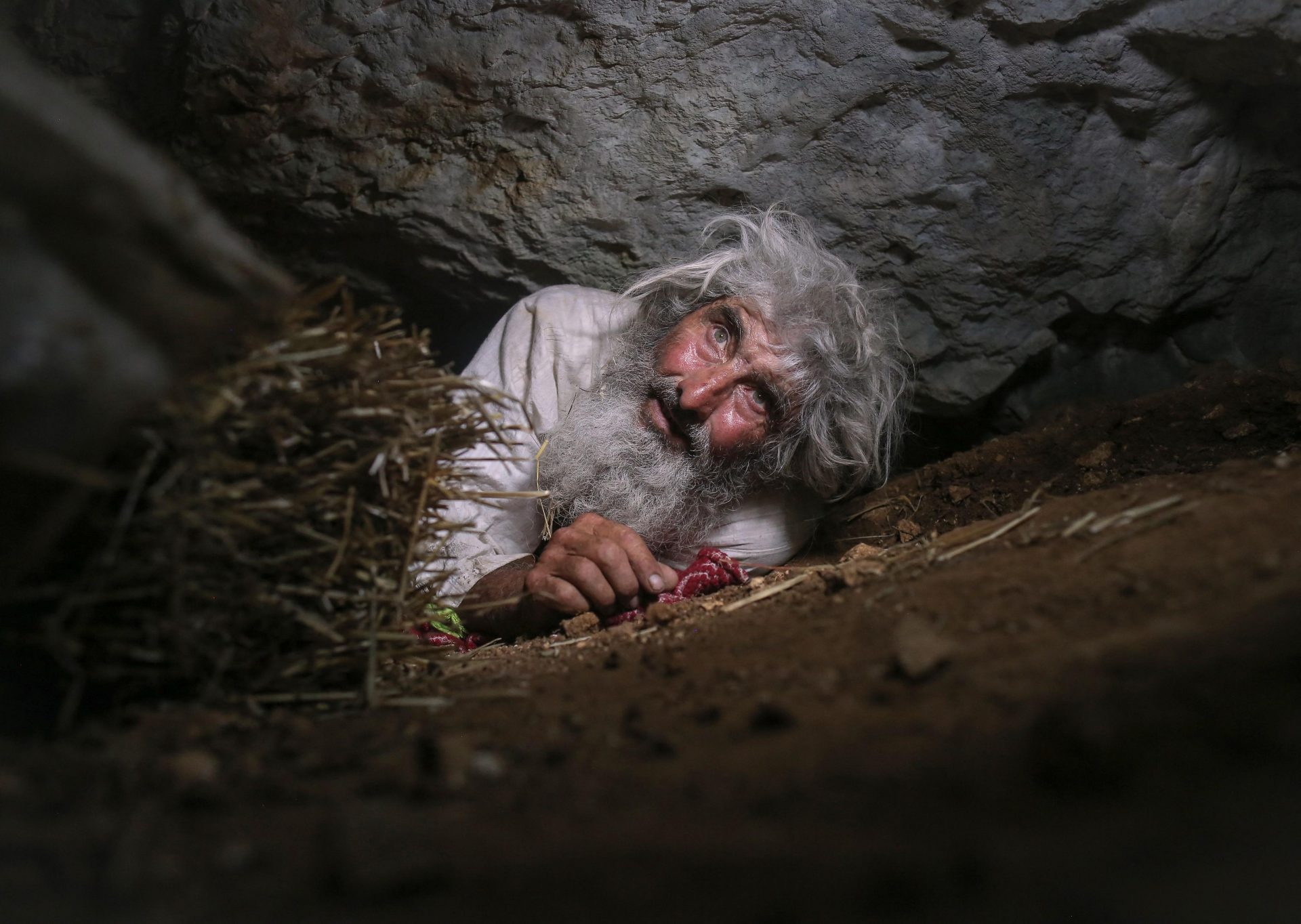 A Serbian hermit who lives in a cave with a 200-kilogram wild boar for company has been vaccinated against Covid-19 and urged sceptics to join him.
Panta Petrovic, who has spent nearly two decades in seclusion near Stara Planina in the Balkan mountains, said: "The virus is not choosy. It will come here, to my cave, too."
The 70-year-old uses an old bathtub for a toilet and sleeps on a bed of hay. Apart from the boar, called Mara, his menagerie includes several goats, a flock of chickens and around 30 dogs and cats.
---
Almost 9,000 Germans who believed they were fully vaccinated may have to be jabbed again as police in Friesland, Lower Saxony, continue investigating whether a nurse injected them with a placebo.
The woman, in her 40s, is said to have been observed dropping a vial of Pfizer vaccine in her bag and then filling syringes with a saline solution instead. Police say that a Facebook post and several WhatsApp messages suggest she may be a vaccine sceptic.
---
Spain's far-right Vox party are furious after a bullfighting show with dwarf matadors was cancelled in Baza, Granada.
The local council of Andalucia intervened after deciding the performance was disrespectful to people with achondroplasia but Vox accused them of "hating tradition, along with the rights and freedom of a group that develops a most dignified job."
Meanwhile, a 133-year-old bullfighting festival in Gijón has been scrapped for good after two of the bulls killed in this year's event were found to have been called "Feminist" and "Nigerian". The city's mayor said the names had "crossed various lines".
---
Owners of the Little Mermaid statue in Copenhagen harbour are demanding that a copycat statue in Asaa, northern Jutland be destroyed.
Edvard Eriksen created the original in 1913 in honour of Hans Christian Andersen's story, while the newer version was sculpted by Palle Mork in 2016.
An onlooker said: "It's sitting in the same way, on the rock, with the tail out, but I don't think it resembles the one in Copenhagen, there are big differences. The one in Copenhagen is smooth, this one is rough."
---
Animal welfare officers who searched the home of a geriatric nurse in Gmünd, Lower Austria, found she was living with 107 chihuahuas.
The dogs, many of them pregnant, will be rehomed after officials ruled they were not being given enough water or outside exercise.
Police who were alerted to an unusual vehicle being driven through the village of Münchweiler an der Rodalb, near Karlsruhe, found a 26-year-old on a tricked-out ride-on lawnmower.
The man had added a roof, windshield, radio and speaker system. But he did not have a drivers' license or insurance and was found to have taken drugs.
Police say it is unlikely that his lawnmower can ever be made safe enough to ride on the road.
---
The mayor of Ribadesella, Spain, has put up warning notices for tourists after one called his office several times to ask him to deal with a crowing rooster that woke her up at 5am.
The signs in the Asturian town on the country's north coast, tell visitors that if they do not like the sounds of nature, they may not be "in the right place".
Ramón Canal said he had also received complaints from tourists about overly loud bells around the necks of local cows.