The annual Hong Kong Film Awards (HKFA) celebrates the best in the Chinese and regional film industry. Founded in 1982, the "Chinese Oscars" is broadcast every year across the Chinese-speaking world. But in 2016 the Chinese government banned it in China because of the Hong Kong film Ten Years. 
Ten Years was commissioned and produced in 2015. Five up-and-coming Hong Kong directors were asked to imagine what their home would be like in 10 years' time. On a budget of only HK$500,000 (£47,500), five short stories were shot independently. The producers did not know – or have any say in – what these stories would be. 
The five short films they received were revealing. Every one painted a picture of a darkly sinister, almost Orwellian city: a city where, in one segment, truth has become so precious that a young couple slowly went around cataloguing then literally preserving (in glass jars) everything about their lives, before making the ultimate sacrifice and preserving their own (dead) bodies; where, in another story, the authorities collude with gangsters to assassinate a pro-CCP official as a "false flag" attack, to justify a crackdown on voices of dissent; where people self-immolate outside the British Consulate, so desperate are they for the international community to speak out; where children are encouraged to hate local culture; and where a Cantonese-speaking father can no longer talk to his Putonghua-speaking son. 
The five short films were presented as a single theatrical release. No commercial cinema chain in Hong Kong would show such thought-provoking content. It was released only at a few art-house venues. 
Despite this – and the low budget and lack of advertising – the film was a word-of-mouth sensation. Arguably, no film in Hong Kong history has had the same impact. What people saw resonated very deeply. Audiences wept openly.
Ten Years was deemed unacceptable and "politically incorrect" by Beijing.
The Hong Kong political and film establishment, who are reliant on the China market, at first ignored it. When this became impossible they sought to play it down. Popular support was soon matched by enough critical acclaim for the film to be nominated for awards. 
The suppression of Ten Years only made the film seem more prophetic. It vividly reflected the fears of Hong Kong people – that sense that they were losing their freedoms, local culture, their memories and connection with truth. The underlying message – of each of the stories, of the project and in the audience response – was that people did not trust Beijing or the local government to act in their interest.
Each story put the interests of the party above those of the people and of the truth. It was, without directly saying so, a searing indictment of authoritarian rule.
The film also reflects the hope-lessness of the situation. None of the stories end happily. Several show release only in death. Death represents an escape from a reality that is increasingly unbearable, not because any of the protagonists experience physical pain but because of the psychological torment of having to live in a reality increasingly defined by lies. 
"A place where there are lies everywhere," was how Chloe Zhao, who won the 2021 Best Director Oscar for Nomadland, described China. "You felt like you were never going to be able to get out."
For Hong Kong people, what resonated so strongly in Ten Years was the feeling of slowly slipping into an alternative reality from which they might never escape. It is not surprising that Beijing blacklisted the film. All mention of it was scrubbed from existence on the mainland.
To hear them tell it, Hong Kong people are grateful to the CCP for liberating them from colonial oppression. Only "foreign pawns" like myself, who they claim must be supported and paid by evil foreign powers to undermine China, incite dissent. Beijing and the Hong Kong authorities cannot learn from film because they cannot be allowed to even conceive of the problem.
In free societies, even ones without a functioning democratic voting system as Hong Kong once was, good governance demands that we deal in reality.
Following the Communist-inspired 1967 riots, during which several people were killed and a bombing campaign terrorised Hong Kong, the colonial government responded by implementing a series of wide-ranging social and welfare reforms. Corruption was tackled. Amnesty and reconciliation were prioritised over vindication and persecution.
The British looked at themselves, acknowledged their shortcomings, asked what they could do better, and changed.
Even when the change is imperfect, even when our systems are flawed, in free societies we recognise that we must confront reality and seek to address issues as they are. Under an authoritarian system, everything must conform to and serve an official reality. Culture and the arts, which by definition are meant to be an expression of new ideas, are debased as propaganda.
Thus the art of China's most critically acclaimed and celebrated artist, Ai Weiwei, cannot be shown in the country of his birth. His work is being removed from display in Hong Kong too.
The world the CCP is determined to build is not Chinese, but simply authoritarian. Just as the Nazis could not define what was German, neither can any political party do the same today. Our culture, values and identity are defined by the people.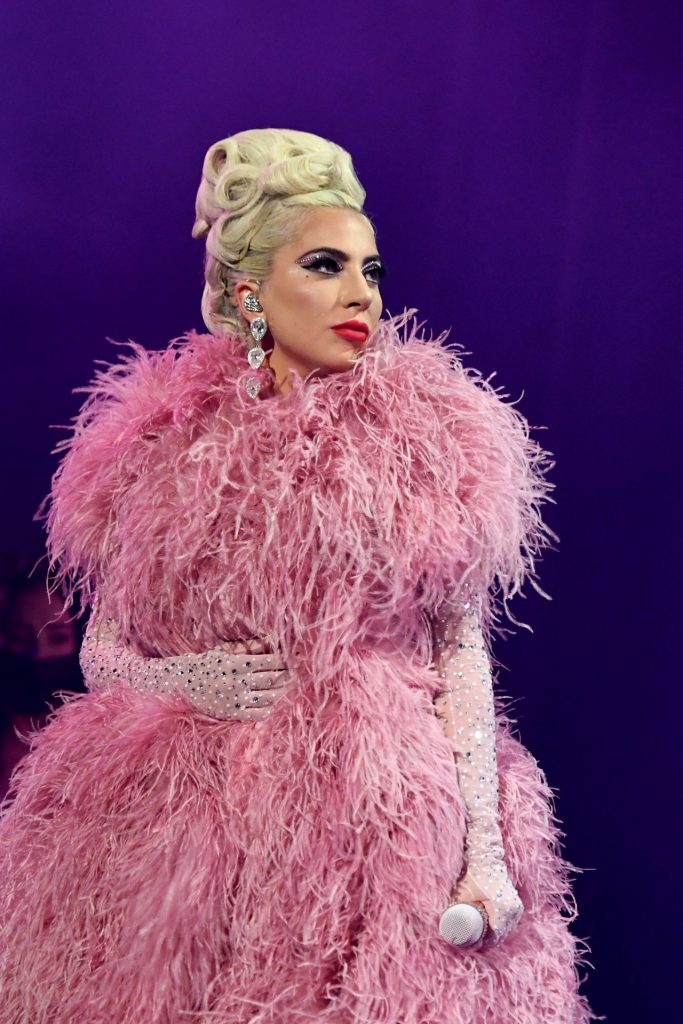 A state-run newspaper described Ten Years as a virus. "In the eyes of mainlanders, this movie is completely ridiculous, the scenes depicted will not happen in Hong Kong," the article said. Nonetheless, Ten Years was voted Best Picture at the 35th Hong Kong Film Awards. As the winner was read out, the celebrity audience fell silent for a moment before a few dared an anxious clap. The whole spectacle was surreal and frightening.
This was China's "free" and "open" city. In China, all mentions of the awards ceremony, a fixture on the Chinese calendar, were erased behind the Great Firewall. There was no live streaming, no simultaneous news reporting and no discussions. Somewhere in Beijing, the great spider of officialdom was spinning a new web of lies with which the CCP would ensnare the Chinese people.
Ten Years became taboo. Five years later, in 2021, the Academy Awards Ceremony was not broadcast in Hong Kong. A spokesperson for Television Broadcasts Limited (TVB) described it as a "purely a commercial decision".
Nominated for best documentary feature was the short film Do Not Split, which documents the pro-democracy protests from the protestors' perspective. It shows them to be idealists, not anarchists, and as locals with local grievances. They are peaceful people pushed to the brink by a violent and unaccountable government. They are not terrorists – a truth that many people who engaged with the protests remember.
As I watched the Hong Kong Film Awards, I could not help but wonder whether this would be the future of Cannes, the BAFTAs or the Academy Awards. Richard Gere, Brad Pitt, Lady Gaga, BTS, Elton John and Justin Bieber are just some of the artists already banned in China; all have been penalised for speaking with honesty about their concerns. According to PEN America, it would now be impossible to make a film like Seven Years in Tibet (1997) about China's 1950 invasion of that country. It is already inconceivable for a Hollywood production house to make a movie that casts the Communist Party's rule in China in a negative light, or presents a view of history that does not conform to its narrative.
Earlier this year, John Cena, the wrestler turned actor, and star of the Fast & Furious franchise, apologised profusely to China and the Chinese people for having once referred to Taiwan as a country. "I'm sorry for my mistake," he said. "I must say now, it's very, very, very, important that I love, and respect even more, China and the Chinese people."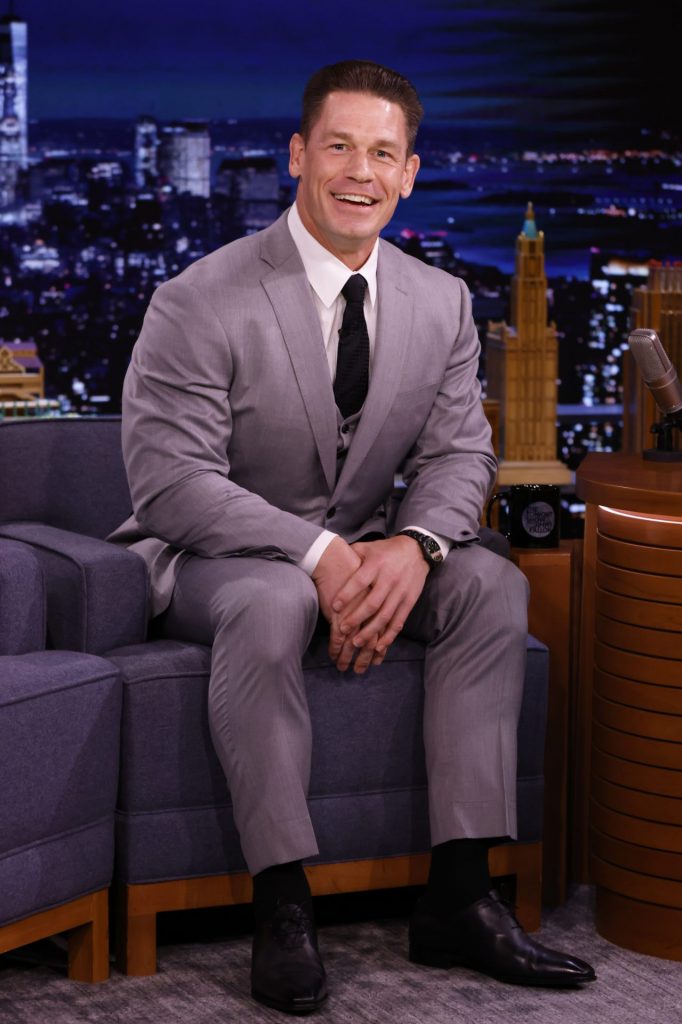 Must a love and respect for China mean the denial of Taiwan and the denigration of Taiwanese people?
Civil society thrives because every member can speak out and truly represent themselves through art and other forms. If this avenue is closed, the vitality of a civil society is compromised and the circulation of ideas is curtailed. We must not let our arts be defined by Beijing. By accepting Beijing's intimidation, as we have, its demands and expectations only grow.
Should, one day, the big names in our own award ceremonies need to pause and think hard before they dare to clap, it would be the utmost insult to the free spirit of artistic expression.