A new exhibition is to open chronicling the war in Ukraine from the point of view of photographers in the country.
Ukraine I Miss You (The Magnificent 12) will showcase the images of a dozen Ukrainian photographers and artists, not necessarily professionals, as the country potentially faces another traumatic six months.
They include an iconic image of a nine-year-old girl sucking a sweet while cradling an unloaded shotgun, a picture which went viral on social media when shared by the girl's father, CCTV engineer Oleksii Kyrychenko.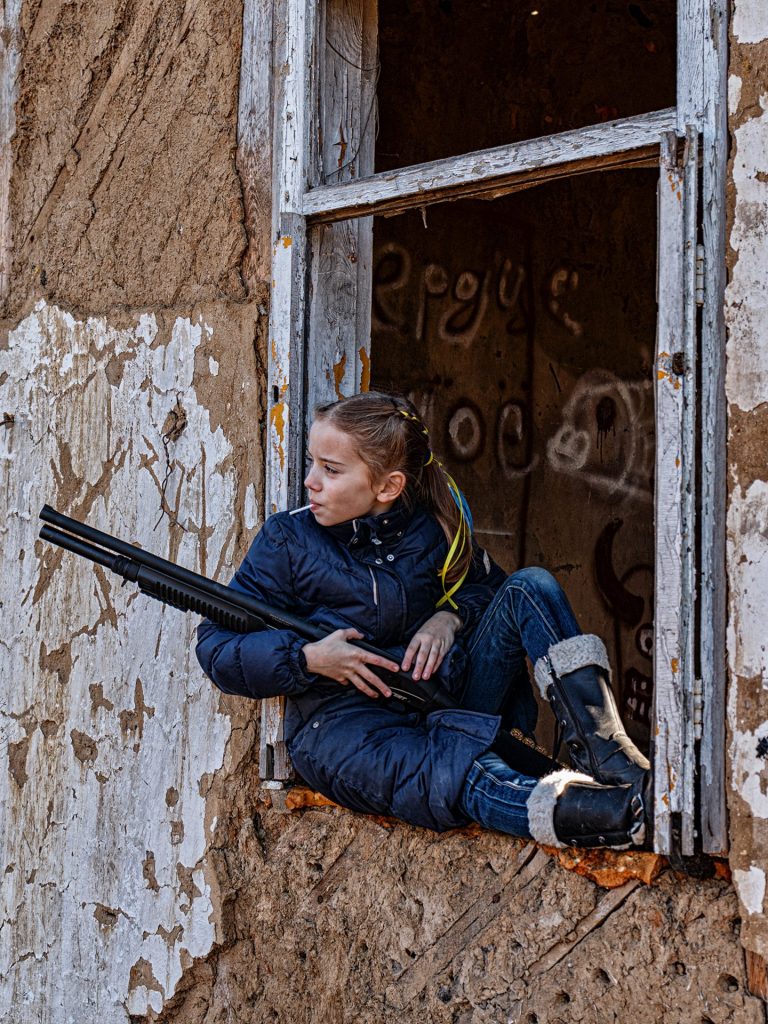 The exhibition, at a heritage centre in the Lake District, is the brainchild of Stuart Roy Clarke, a documentary photographer known for his Homes of Football series of displays. He said he was determined to do something for Ukraine immediately as Russian tanks rolled into the country on February 24.
"I woke with horror and thought, 'this is on our doorstep, this is horrific – I've got to do something about it'." he said.
"The younger me may have marched off to war with my camera, being a kind of war photographer. But I've got a daughter, I've got things to do here, but I thought 'I can't do nothing'.
"I thought, 'Stuart, what is it you do? You're good at exhibitions. That's what you do'."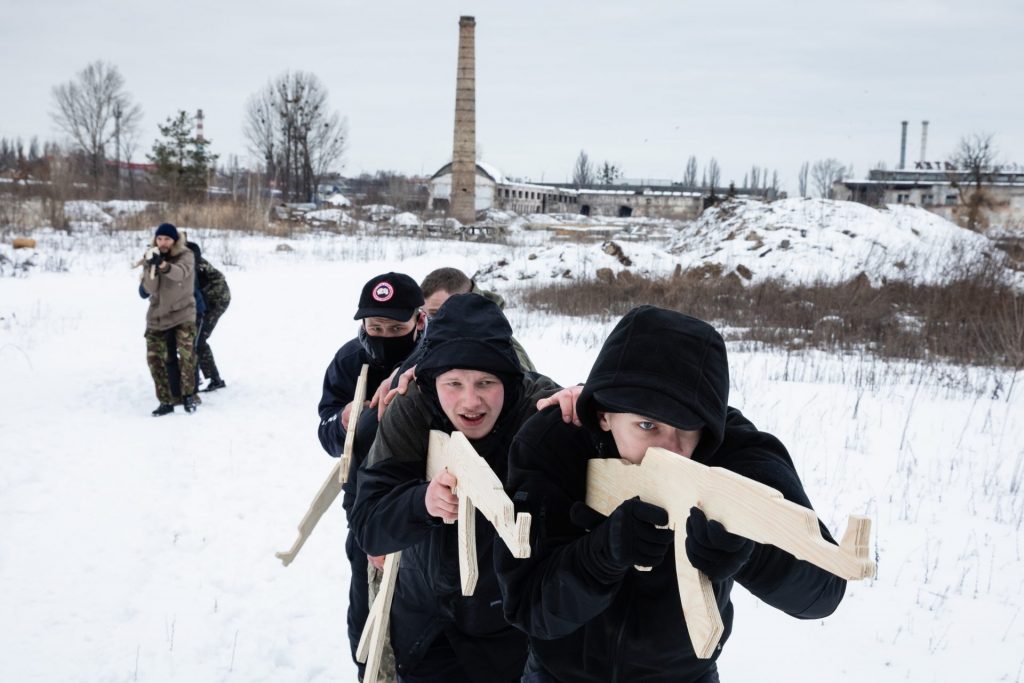 Clarke set about finding photographers in Ukraine via social media, eventually alighting on the "magnificent 12" artists who form the basis of the exhibition.
"I didn't want it just to be a load of old arty people who would be at a festival if they weren't being bombed, I didn't want that sort of thing, so I found quite a good cross-section of people from across the country and females, because lots of guys are conscripted and have to go off to war," he said.
The nature of the show means visitors will see the initial 50 images displayed, with more being added alongside as the artists continue to chronicle the war over the remainder of the year.
"Right up to Christmas we'll see what happens to them, so there's a kind of war, or invasion, diary going on," said Clarke.
Ukraine I Miss You (The Magnificent 12) takes place at Rheged in Redhills, Penrith, from July 16 until December 16
Most popular