When we bought our house in Extremadura six years ago, we made a vow. If we were going to learn to speak Spanish and integrate into village life, we would accept every invitation that came our way, even when we didn't feel like it. By and large, we have stuck to that plan.
Maybe it was a risky strategy. In Britain, people who would show up for the opening of an envelope aren't universally appreciated and, as time went on, we noticed that local courtesies seemed to cast doubt on our approach too.
Almost every time someone came to the house and we offered them a cup of
coffee, or even a glass of water, they would say "no, gracias", often adding "I've just had one". As if pre-empting the infamous Scottish enquiry: "You'll have had your tea?"
But if we didn't ask and simply put a cup into their hand, they would happily accept it, and I don't think they were just being polite. It is perhaps something rooted in Spain's proud and complex history that is saying: "I don't need a cup of coffee, but thank you, I'm very happy to have one." By a similar token, when sharing a plate of, say, jamón or caña de lomo (cured pork loin) with friends, it is good manners to leave the last slice uneaten, even though that stuff is delicious and expensive.
So when it came to our first New Year's Eve in Fuentes de León, we broke our rule. The invitation was an extraordinary one and, looking back, we still regret declining it. We had bought the farmhouse a few months earlier from Pláci and María. They are the bakers in the village and had been running the finca (where Pláci had been born) as a guesthouse.
For New Year's Eve, they planned a dinner with a group of family and friends, involving cooking a whole lamb in the bread oven and dining in the warm hearth of the bakery. Would we like to come? And afterwards, we'll all go to the party at the gasolinera, the petrol station, they said.
What were we thinking? We had some younger relatives staying who didn't speak any Spanish, so that was one consideration. We hadn't yet met the wider group of friends and were feeling a bit shy. But perhaps most of all we were asking ourselves: do they really want us to come, or are they just being polite? Is making halting conversation in pidgin Spanish how they want to spend their New Year's Eve?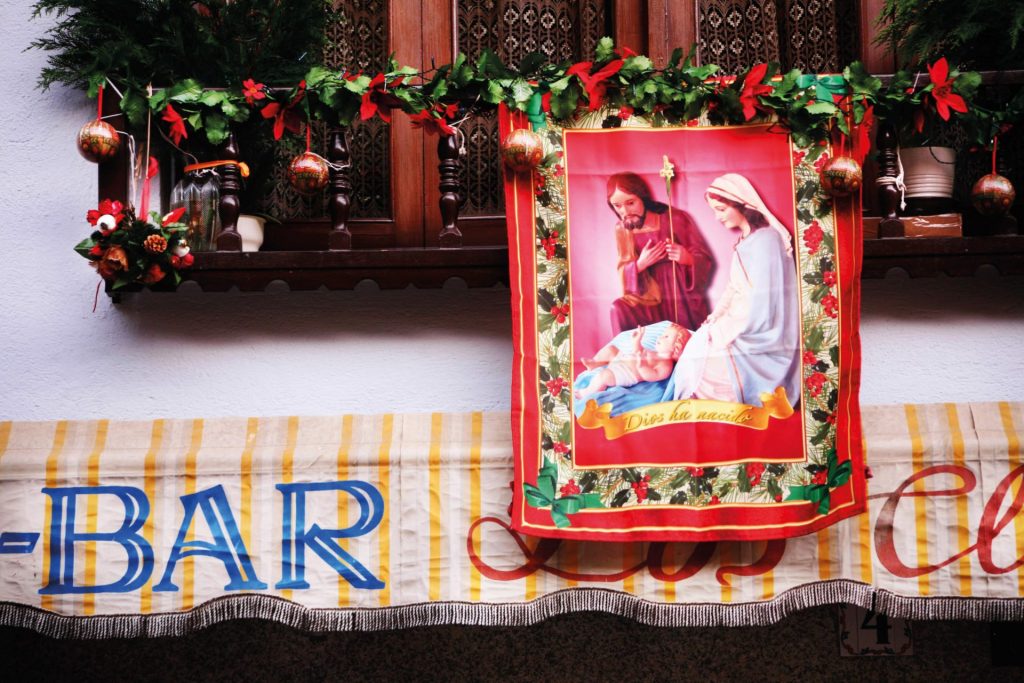 We suggested a compromise. Thank you very much, we won't come for dinner, but we'll see you later at the gasolinera. At 11.30pm we headed into the village. The plan was to take in a bar or two, see in the new year, then wander down to the petrol station for the party.
We started at the top of the town as usual. The bullring was lit up with a festive bow, but the streets were dark and silent, and the bars shuttered. Eventually, as midnight approached, we reached the final bar at the bottom of the hill. The lights were on and maybe six people were propped at the counter. They had the air of people who hadn't received a better offer.
The dueño lined up 12 grapes for every customer, tuned in to the national TV coverage from Puerta del Sol, and popped a bottle of cava. We gobbled a grape on each stroke of midnight, wished everyone feliz año, and set off to find our party.
Fuentes de León is a working agricultural town and the gasolinera is an important hub. It sits on the through road at the edge of the village, facing two ham factories and an animal feed outlet. Behind it are open fields rising to a stable where high-end horses are trained for events in the bullring.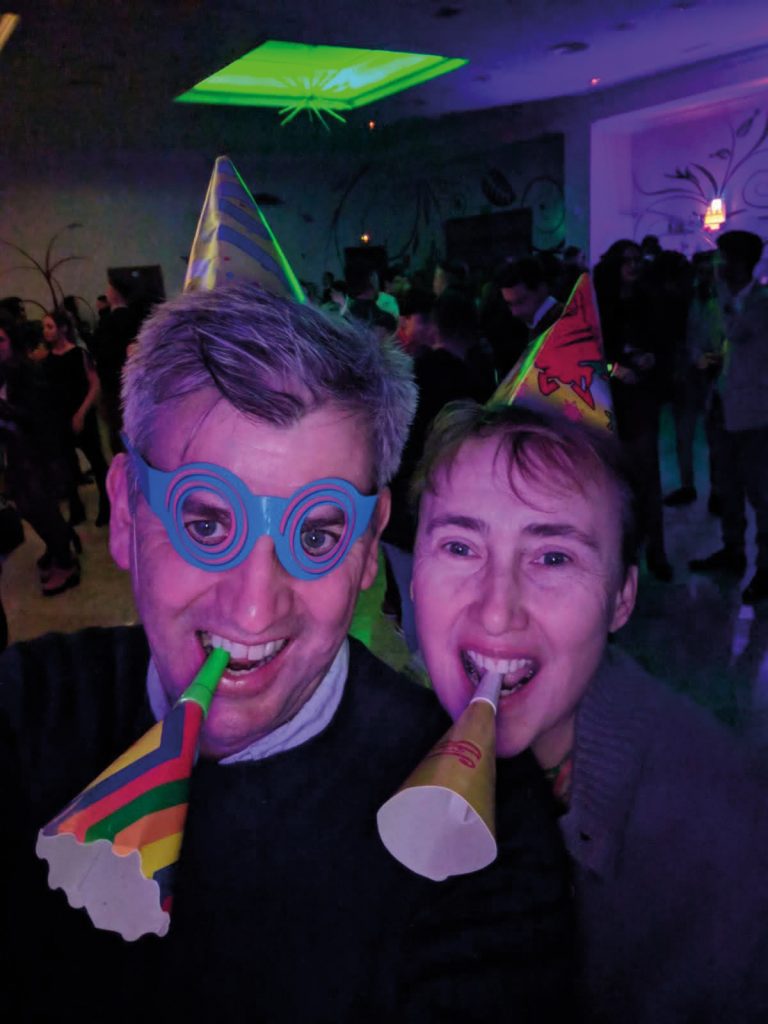 So, there's usually a selection of dusty 4x4s and sometimes a horse parked outside. Inside, there's a bar, a surprisingly good restaurant and a large sala de celebraciones where wedding, confirmation and New Year's Eve parties are held.
But gone midnight on this particular night there was no sign of anyone. After a while, a youth on a scrambler bike arrived and waited across the road. Then a second. They made a furtive transaction and gunned off into the darkness. We must have the wrong petrol station, we concluded. At 1.30am, we called it a night.
"Where were you?" asked María the following afternoon. When we recounted our evening, she laughed. At midnight on New Year's Eve everyone is having dinner with family and friends, she told us. Then they head out, rarely before 3am, and the bars open for churros and hot chocolate at sunrise.
The following year, at around 3am, we headed back to the petrol station. This time it was open, although there was still hardly anyone there. We bought our tickets and party bag, and had the backs of our hands stamped. And at around 4.30am, at the second year of asking, we finally understood how to do New Year's Eve in Fuentes de León.
Peter Barron is an author for Frommer's Spain. Follow his blog at
adventuresinextremadura.com.