Modern politics has famously been likened to that memorable scene in The Shawshank Redemption – tunnelling through what we'll politely call human waste to make it to freedom. Only politics requires more tunnelling, more waste and less redemption.
Perhaps that's why politicians are now so willing to make that analogy literal by joining the I'm a Celebrity… Get Me Out of Here! camp. Nigel Farage is now following in the footsteps of Matt Hancock and Nadine Dorries by heading off to the jungle and the almost inevitable back-to-back Bushtucker Trial tests. Last year, the public voted for Hancock to eat kangaroo anus and the like on six consecutive shows before getting bored, while in 2012 Dorries was made to eat cattle genitals, resulting in the Sun headline "GO NAD!" She then became the first person voted off.
The payoff for these humiliations is substantial for the person concerned: in this instance, Farage is reportedly looking at around £1.5m for his appearance, which no doubt he will regard as fair compensation for being temporarily denied the opportunity to agitate on behalf of Suella Braverman and all she stands for, following her removal as home secretary.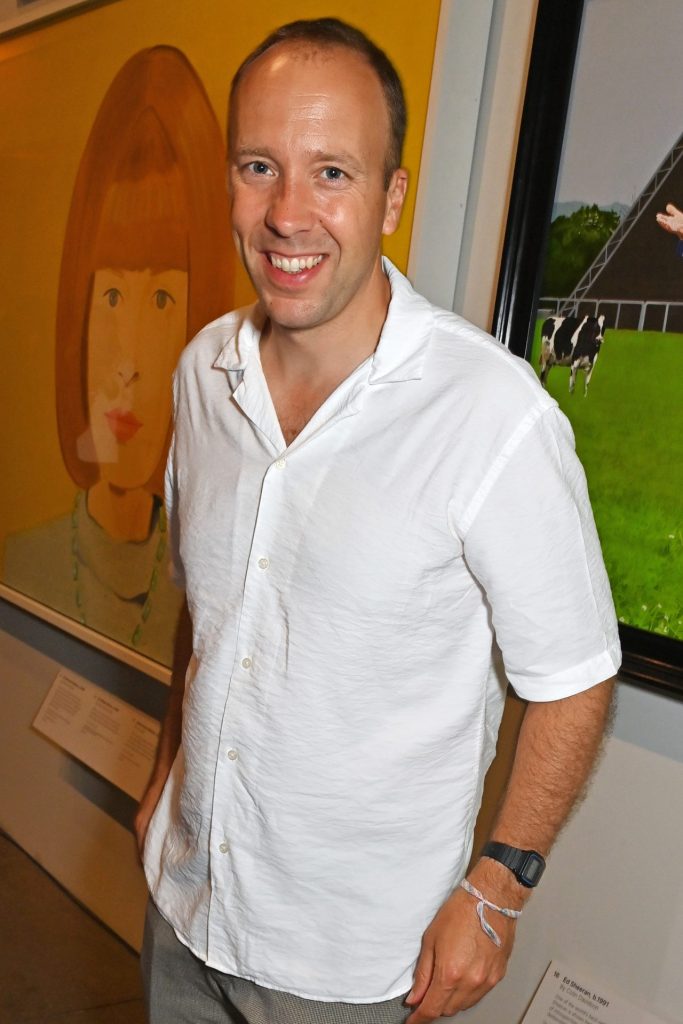 In the real world, though, that fee is justifiably causing fairly widespread anger. Part of the backlash is simply at the fact that a public broadcaster (even if not a publicly-owned one) is handing over such a huge sum of money to such a divisive political figure. It seems a good question for ITV's top management, though one they'll find easy to answer if the ratings are decent.
Danny Baker, a former I'm a Celebrity…contestant, said on X (formerly Twitter): "Nigel Farage being put into the jungle by @ITV shows how insensitive, crass, tone deaf, idiot provocative, morally bankrupt a network they are."
But another aspect of the case against Farage on I'm A Celebrity… is that the format is somehow a great platform for the former Ukip and Brexit Party leader to use prime-time ITV to push his divisive rhetoric; rhetoric that in the past has not been too far removed from some of the views expressed by the far-right "counter-protesters" at the Cenotaph last Saturday.
Many are worried that Farage, whose profile was undoubtedly swelled by 35 appearances on the BBC's Question Time, might be able to use the opportunity to once again break through into the mainstream of British politics.
---
That is of course possible, but history isn't on his side here. Hancock's campmates seemed to do a better job of getting across their views on the Covid-era health secretary far better than most professional politicians ever did, though they did have the advantage of prime-time editing that had little to gain by making them look bad in longer exchanges. Though Hancock did win some support from the public and from a few of his jungle colleagues – though the likes of Mike Tindall remained firmly opposed – his third-place finish did not do much for sales of his book or his job prospects. A year after his return from Australia, he has still not had the Tory whip returned, and he is standing down as an MP at the next election.
Farage already has form with at least one campmate, Channel 4 First Dates staple and maitre d' Fred Sirieix, whose usually universal affability has previously not extended to Farage. Sirieix, who enjoyed a long career in hospitality and was working as a hotel general manager as recently as 2019, has seen first-hand the damage Brexit has done to the sector. 
A year after the referendum, he wrote: "Farage is a coward who likes money, attention & the sound of his own voice far too much. Definitely not a selfless idealistic revolutionary." Since then he has given interviews calling Brexit "a con and a lie", and recently said: "We Brexited, but we didn't put anything in place to replace the people who were not going to come from the European Union. Some 40% to 50% of manpower comes from Europe, so what's going to happen? You can't have a robot-led industry – it doesn't work."
In a claustrophobic TV set "jungle", there is little space to dodge hostile questioning of the kind Farage can expect to be subjected to by Sirieix, and by the Guardian writer-turned-restaurant critic Grace Dent. The show fundamentally doesn't work all that well as a political platform, either. ITV tends to be aware of its duties under Ofcom and aware of the extra scrutiny and attention the show's high audience and massive fees attract on this front.
Hancock had said he was using that platform to raise awareness about epilepsy. This did not come across in the vast majority of aired footage. Several outlets kept a running tally at the time, and noted that he ultimately donated just 3% of his £320,000 fee to charity.
What is truly striking about Farage's appearance is its timing. This is an apparent moment of political strength for the former Ukip leader – he was very visible at the Conservative Party conference this year, to the point of seeming like one of its star draws. He happily flirted with the idea of rejoining the Conservatives under a future Braverman-type leader, and seems to have more in common with that wing of the modern Tory Party than does Rishi Sunak.
From the way he was written about at that time – and let us not forget, this was only last month – you'd think Farage was set for what would usually be a return to frontline politics, though in Farage's case it would be a first-time visit to the political frontlines.
But this is the secret of Nigel Farage: he is always a lot less than he appears to be. The right flank of the Tory Party, now fired up by Braverman's sacking, is taking the space the Reform Party, his successor to Ukip, is trying to take. They might well do so even more successfully without being confined by the few remaining conventions of cabinet government.
Farage never even made it to the backbenches: eight times he stood to be a British MP, and eight times he failed. Without the regional and proportional representation hand-ups offered by the UK's former system to elect to the European Parliament, he would never have made it into political office.
As they say in This Is Spinal Tap, Farage's appeal is becoming more selective. He may have the top-rated show on GB News, but there he is preaching to the converted, and the channel's ratings remain gratifyingly small. His vocal support for the "anti-woke" Restore Trust candidates who sought to seize control of the National Trust has added up to nothing.
Farage's schtick is also less than it appears. He can appear as a bit of a friendly Everyman for a few minutes, but he isn't great at doing it for much longer. He's a former commodities trader and likes his moneyed men. He's notoriously quite peevish and thin-skinned behind closed doors. He seems unlikely to be able to keep up the act on television. If I were a betting man, I'd wonder whether Farage's record appearance fee is partly predicated on making sure the cost of walking out early is particularly high.
But all of this is almost just throat-clearing for the biggie: politicians on the brink of conventional success do not volunteer themselves for reality television. It is what you do when your other options no longer exist.
Farage perhaps has a better sense of when his earnings potential is peaking and how likely some route to mainstream power exists than most of his supporters and many of his critics. By doing this he is, in his own way, making a very powerful statement on his assessment of his own political prospects, and has decided to take cash to crawl through bug tunnels instead.
That, at least, feels like something to be celebrated. So: all hail Nigel Farage on I'm A Celebrity… Let's just make sure not to tune in.