One autumn night in 1971, a triumphant prime minister gathered a small group of friends in Number Ten and talked to them in the language he knew best: music.
Edward Heath sat at the clavichord in his upstairs flat and played. A visitor to Downing Street might have heard the clear, precise sounds of triumph drift from the PM's home. Not strident, or victorious in tone, rather a moment of reflection.
MPs had just voted to join Europe's grand project, the common market.
Simply recalling that moment was enough to move one guest to tears more than 40 years later.
Heath's newly appointed principle private secretary, Robert Armstrong, was then a young man, who shared Edward Heath's twin passions, music and Europe. As he recalled the celebration to me, decades later, he wept. Then in his nineties, he died a few years later but the meaning of that moment was as bright as ever.
As Thatcher's cabinet secretary, Armstrong became infamous for his remark in an Australian courtroom during the Spycatcher affair about being "economical with the truth" but showed no such parsimony when we spoke.
At their first meeting, Heath was explicit: "He said the most important thing on his mind was getting into the European Economic Community.
Uppermost in his mind was the three world wars that had been fought in Europe (Heath included the Franco-Prussia war of 1870) within the last century. He was deeply conscious of the economic and social consequences of that and saw the community as a way of institutionalising a mechanism for sorting out differences without getting to that point."
There's an irony that the furious passions which would roil British politics for a generation were summoned from the depths of history by a prime minister known as a cold fish, generally a stranger to strong emotions. But his fingers on the keyboard spoke of his joy of that night's glorious triumph in the Commons – a celebration of a hard-fought battle, a lifelong conviction of his country's true destiny.
Heath had no doubt that Britain's place in the world lay within the European Economic Community, or the common market, as everyone called it. But 'economic' or 'market' weren't the half of it.
It was about making a new world, turning the defeat of the Nazis into a full stop, an end to conflict between the continent's old declining power, France, and a Germany that had been on the rise even before it became a nation in 1871.
One of Heath's very few close friends, Sara Morrison, vice-chair of the Conservative Party at the time, told me about their very first encounter. "He said, 'you of all people ought to understand about Europe. Your father was killed in the last war and your grandfather was killed in the one before that – just start thinking'."
War lay at the root of it all for Heath.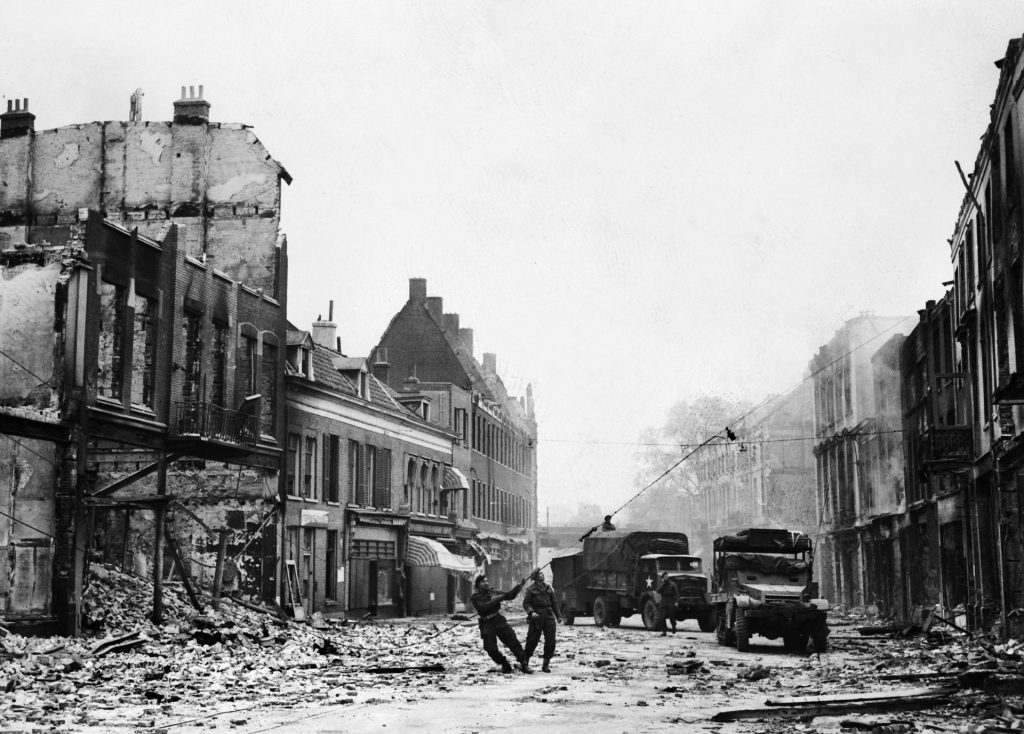 He had always been driven, serious and high minded, even as a student. His first trip abroad at the age of 21, was no jolly jaunt, but quite literally involved a brush with Hitler.
As a Conservative activist at Balliol, Heath was already a strong opponent of appeasement, but his fears were forcefully brought home to him when at the end of his 1937 summer holiday in Germany he was invited to attend a Nazi rally in Nuremburg. As always with an ear for the music, he notes in his memoirs that Wagner "heated up" the crowd to fever pitch before a fanfare introduced Hitler, who brushed his shoulder on the way to the stage.
He thought Hitler's physique "extremely modest" and his speech rambling and disorganised but, Heath reflected, it pressed all the right buttons for the Fuhrer's audience of party loyalists, giving them the sense of nationhood they craved.
At a cocktail party afterwards, Heath met the other Nazi leaders: Goring was "bulky and genial" Goebbels small, pale and insignificant looking, while Himmler, who he later said was "the most evil man I've ever met" also had an unimpressive physical appearance and "drooping and sloppy" handshake.
During the war, Heath served as a captain in the Royal Artillery. He witnessed the devastation of France and Germany first-hand, and it all burnt into his mind the conviction "the rock on which Hitler will break himself is the rock on which Europe will have to be rebuilt afterwards". There was excitement: racing across a bridge to Arnhem in a jeep, foot pressed down, weaving between exploding shells was evidently exhilarating.
But there was far more destruction and despair: the lasting horror of inspecting a Nazi torture chamber in the Netherlands, hooks in the ceiling and electrical sockets under tables where victims were restrained.
He was equally haunted by the "unpleasant experience" of being commanding officer of a firing squad charged with executing a Polish soldier convicted of rape and murder.
His political priority was evident from his Commons debut as the MP for Bexley: his maiden speech in 1950 praised the Schuman plan.
The French foreign minister, Robert Schuman, had proposed a six-nation European Coal and Steel Community, pooling resources to make another war, "not merely unthinkable but materially impossible". Heath told MPs the aim was ultimately to "achieve the unity of western Europe in order to stand against the threat from the East".
War again.
Just one year after Heath became prime minister the British parliament was to decide whether to finally join 'the six' – West Germany, France, Italy, the Netherlands, Luxembourg, and Belgium. It was a different world back then, just a small club of western Europe's richest, democratic nations, not a continent-spanning bloc with global reach.
The name, whether official, the European Economic Community or casual, the 'common market' emphasised trade. But to both sides of the debate recognised a much greater ambition than simply what was written on the side of the tin.
In the run-up to the ten o'clock vote, on the evening of October 28, 1971, MPs had argued about what would happen to the price of apples, pears, textiles, fish, and sugar. But as crowds packed the streets outside parliament, the two words used most frequently inside the Commons reflected a grander, more existential debate than mere grubby economics – what then rising Labour star, Harold Wilson, had once sneeringly portrayed as "the marginal advantage of selling washing machines to Dusseldorf". Those two frequently repeated words vying to settle the argument were 'sovereignty' and 'peace'.
In the following years, it has frequently been claimed by those opposed to the development of the European project that Heath hoodwinked the country into thinking it was merely joining an economic club, with no political ambition or destination.
If there is any truth in the charge it is clear from the debate that night, and for many days and nights before that, the wider implications were well understood by many.
The previous year the Conservative MP Neil Marten had warned "If we sign the Treaty of Rome we are getting on a moving stair case, from which there is no escape and when you get off at the top you end up in a united states of Europe, a country called Europe".
What did Lord Armstrong think Heath made of this argument? "We didn't know what it meant – we were clearly sharing sovereignty. I can't say I know what he would have thought on the issue of sovereignty."
I was somewhat taken aback by this last remark and asked: "You never discussed it? You never said 'you do realise Prime Minister that this does mean giving up sovereignty?"
"We didn't know what it meant," he replied. "We were joining a primarily economic community. And we were clearly sharing sovereignty in certain aspects of that."
He mused further: "I don't believe he envisaged a community of 28. I don't think he would have begun to think about having a euro or a European Central Bank but he would have said sovereignty by itself isn't anything – it is what you make of it."
Minutes before MPs voted, Heath told a packed house that the UK had to change as the world changed around it. A little earlier, he said, the eyes of every nation had been on New York, where China had just been admitted to the Security Council.
He made a bold prediction, even if it was one to be outstripped by history: by the end of the century China would be the third-ranking superpower. But that evening, he said, the globe's gaze had moved on to London where another momentous decision hung in the balance. A 'no' vote would "reject the chance of creating a united Europe".
The father of that dream, Jean Monet, watched from the public gallery.
The opportunity was not rejected, even as the aim was fiercely contested.
Both the fractious debate and the vote breached party lines – some 39 Tories defied Heath – and it was pro-market Labour rebels who gave the PM his bigger than expected majority. The European Communities Bill passed by 112 votes.
Heath said with excusable hyperbole that millions around the world would rejoice – and he left the chamber to cheers. Robert Armstrong told me "he was clearly very moved by that. I think there was a sense of fulfilment".
All around the Commons champagne was being opened but Lord Armstrong recalled that before going to any of the parties Heath went back to his flat and played for a very few friends and family.
One of Lord Armstrong's bonds with Heath was that he too was a talented musician. This wasn't just any music: it was Bach.
"It was saying something about how he felt about being back in Europe. It was a very moving moment." His voice cracked, and tears welled.
My answer was before my eyes, and in his, but I did the journalistic thing and asked anyway. "You were moved?"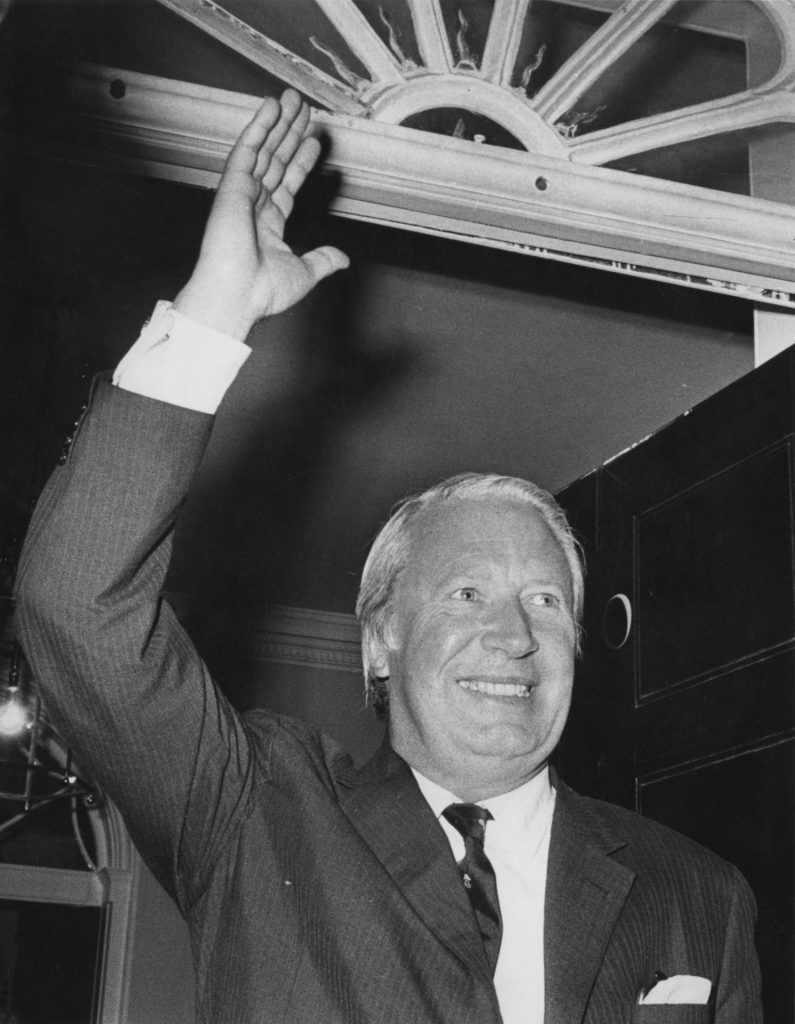 "Very much so, still am, to think about it," he told me. "For Heath that music was tied up in his mind with the political side of it – it is very orderly, very beautiful, very plain and clear. For him that music had meant for very many years a very great deal and it was part of his sense that we should be back in the centre of things in Europe."
These two erudite men needed no words to communicate their depth of commitment. But Heath was the very last person one would choose to persuade the people of Britain of their new destiny. He scarcely tried.
"He wasn't very good at conveying that sort of emotion and I am not sure Ted did much to convey that. He felt the intellectual and political arguments were overwhelmingly strong."
His predecessor as Conservative prime minister, Harold Macmillan, a man with a better grasp of the political stunt, lit a bonfire on the cliffs of Dover that night. But the British public didn't hit the streets in celebration or despair.
From a distance at least, at that time, Europe feels like a debate within the elite – not the burning concern of the average voter.
If Heath could only summon the depth of emotion he felt about the European cause when his fingers ran across a keyboard, many other leaders with greater verbal dexterity would also fail to convey a case for Europe.
Heath's inability to convey emotion to a wider public was rooted in his character. In his successors, it sprang from political calculation, caution and complacency which over time, layer by layer of argument avoided, built into an insurmountable obstacle to their own political objectives.
By the time emotion returned, it would be too late. Many tears of disappointment and fury would be shed following the 2016 vote but those expressing anguish had rarely used their passion to persuade.
For decades those who believed in the European project rarely had much stomach for battling for hearts and minds. In part, because until very late in the day, the conflict was about the direction of travel, not membership itself.
But mostly because their tactic was always to evince an almost cynical pragmatism.
All the passion, the fury, and the fear lay on the other side. It was answered only with a world-weary, lukewarm restatement of a practical case, often made by those too exhausted by internal battles to trouble voters with the argument.
By design, in 2016, the campaign to stay in was notably deracinated, led by those who could barely manage lukewarm enthusiasm for their own case, hard-headed but thus half-hearted.
The fundamental passion which drove Heath had faded from public view because it had succeeded so well.
There was a death of purpose. The thought of war between France and Germany became not only unlikely, but so unimaginable, that the very argument that the EU was a bulwark for peace appeared fanciful, almost a rather underhand rhetorical flourish.
The EU had won the Nobel peace prize in 2012 but few would dare to predict conflict, violence and mayhem would follow if it collapsed. Perhaps some of the tangled roots of Brexit lay in the European project doing its job too well.
As those who fought in the war died off and the real emotional horror of it receded, it was replaced by their children's tendency to glorify Britain's 'finest hour'. 
Those worried about the threat to British sovereignty suffered no equivalent fading of memory.
---
HEATH'S HURDLE
Edward Heath's delicate negotiations with the EEC had to endure an unhelpful intervention from an unlikely source – the Duke of Edinburgh.
During the last round of talks in Luxembourg, Prince Philip made headlines when he told a conference of farmers that the common market farm policy was a "frightful mess". He said the problems were caused by the system "completely upending" long-standing agricultural patterns and added: "This is something this country is about to discover if and when it joins."
Newspapers accused the Duke of being a "chump" who had dropped a "right royal clanger", and infuriated officials in London and Brussels.
Buckingham Palace issued a statement clarifying his views.
State papers released 20 years ago included a personal letter of apology he wrote to Heath at the time – although he put most of the blame on the press.
The Duke wrote: "I apologise profusely for causing you any further trouble on this vexed question. At the time, my mind was running on a completely different tack and I never dreamed my comments could be construed as being either pro or anti-common market. I am afraid the mere words 'common market' have the same effect on the press as the bells had on Pavlov's dogs".
Heath told the duke that the headlines "gave me a bad moment or two" and made his anger plain by using the same letter to reject a request from Prince Philip for a seat on an early Concorde test flight.
---
This article is based on a forthcoming book by Mark Mardell, charting the history and causes of Brexit