A 72-year-old who took what she thought was an unwanted French workman-style jacket from a hook at the Picasso Museum in Paris was arrested for art theft a few days later.
Police, who had found her through security footage and the debit card she had used to buy her entrance ticket, explained that her new coat was actually a work entitled Old Masters in which the Spanish artist Oriol Vilanova recreated the jacket worn by Picasso in his studio. The piece has now been returned to the museum, although its sleeves are 30cm shorter, as its temporary owner had it altered.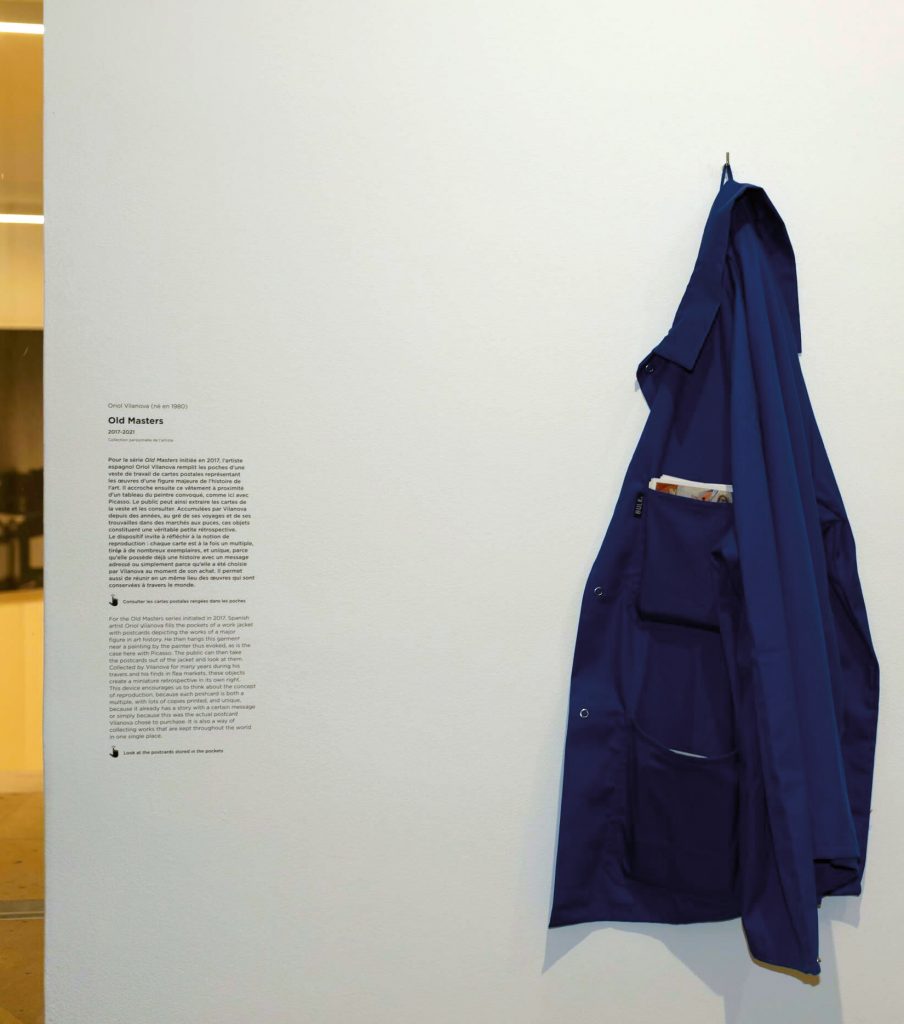 Vilanova, whose work often deals with the dilemmas that occur when a traditional object is placed in a new setting, said he was struggling to come to terms with the theft, but thought it might be an artwork in itself. "What interests me most is the attitude of the person who took it, the gesture of appropriating it and having it remade to measure. There's the whole idea of reproduction and appropriation that is implicit in the work itself, but taken to a higher degree," he said.
---
A family who wanted to say a final goodbye to 68-year-old Krystyna Kuros before her funeral in Raba Wyżna, Poland, opened her coffin and found the body of a man inside, dressed in the dead woman's clothes.
Maria Żółtek, Krystyna's daughter, said: "How can you mistake a woman for a man? He had one leg and had a tattoo on his hand. If we hadn't opened this coffin, he would have been buried as Krystyna Kuros. In tights, in a skirt."
The man's body was later identified as that of 72-year-old Józef Dydziak, a neighbour of Mrs Kuros who died on the same day. His daughter said she was "shocked and terrified that her father could have been buried as a woman" and is considering legal action.
The mortuary where the bodies were stored and the funeral home where they were dressed and put into coffins both blame the other for the error.
---
A wild boar called Putin living in a Bavarian zoo is to get a new name. "It has turned out that no boar deserves a name like that," said Eckard Mickisch, owner of the Waldhaus Mehlmeisel wildlife park.
Mickisch added that a public appeal had delivered 2,700 suggestions for new names, with "Zelensky" the most popular. But he has decided to avoid political names in the future, and now park visitors can choose between five suggestions – Igor, Frederick, Eberhofer, Gustl and Mir – which is Ukrainian and Russian for "peace".
---
The former owner of La Liga side Valencia has been linked to an astonishing find of around 1,100 stuffed animals in a 5,000 sq metre warehouse in the city's Bétera suburb.
One of the sons of Francisco Ros Casares, a steel magnate who died in 2014, has been questioned about the haul, which includes more than 400 protected species, including at least one specimen of the now-extinct North African Scimitar oryx.
Also discovered were two more species that are nearly extinct – the Saharan white antelope and the Bengal tiger, as well as African lions, white rhinos, snow panthers, giraffes, cheetahs, leopards, lynx, polar bears and 198 ivory tusks. Police said the animals would be worth around £24m on the black market.
The suspect is said to have told officers the collection was assembled by his father, who owned Valencia for only two years but is credited with setting up their acclaimed Ciudad Deportiva training complex.
---
A Swedish woman has been fined after sending pictures of her partner's body to his relatives in a mobile phone message informing them he had died.
The court in Småland heard that the photos were taken as paramedics tried to revive the man, and that seeing them had shocked and appalled his family. The woman was convicted of harassment and must also pay damages to one of the affected relatives.
---
A 30-year-old who was found to be six times over the drink-drive limit when she rear-ended a car at traffic lights in Traun, Austria, told police that she had to get home quickly because her pet rabbit had died.
Officers said the woman was alternately tearful and aggressive during questioning, and demanded that someone drive her and her car home as she needed it for work the next day. Told she would be taken home in a police car, she then asked to be able to bring along some cans of beer that were stashed in the boot of her vehicle.