They're still at it. Even as the shitstorm swirled into being by Prince Harry's memoir looked like it might be subsiding, those numinous "palace sources" and "friends close" to his father and brother were continuing to spin their narratives. Stories began appearing in the press soon after its publication asserting that the King and the Prince of Wales wanted to sit down for a reconciliatory meeting with the eponymous "Spare" before the congregation in May – and then again: other stories were appearing in the press to the effect that there wasn't a sorbet's chance in Hades the deeply offended regnant monarch and his hurting heir were prepared to do any such thing. It's still going on as you read this – spin and counter spin: a great maelstrom of officially sanctioned… supposition.
Is there any contradiction implicit in these counterfactuals appearing simultaneously but almost certainly emanating from the same deep and gilded throats? I don't think so – it suits the King and the Prince of Wales just fine, for now, to run this sort of interference: will Harry and Meghan even be allowed to attend? Hoping to keep the press and public guessing until they can see a gameplan emerge from the wreckage. And it really has been a shitstorm – and there truly is wreckage. This book and its attendant publicising interviews have far more significance for the monarchy than the King's past collaborations with the likes of Jonathan Dimbleby; arguably even more than Diana: Her Story, the revelatory text brokered by Andrew Morton, that – with its own notorious publicising interview – inaugurated the current era for the Windsors. One in which the folie à trois between the monarchy, the media, and the British people shifted from being a deeply neurotic co-dependency to out-and-out polyamorous psychosis.
Sometimes, dare I say it, it helps to read a controversial book from cover to cover, rather than react to uncontextualised quotes that have already been pulled by partisans. Spare sold 1.5 million copies in this country within 24 hours of its publication – making it the fastest-selling book in British history, eclipsing even the serial adventures of that other orphaned boy-wizard. Let's hope those million-and-a-half purchasers not only read Prince Harry's memoir in its entirety, but that their numbers are significantly augmented in the months and years to come, as the regally priced hardback edition is superseded by a more plebeian paperback one. Why? Because while I by no means believe that Spare spells the end for the British monarchy in its current incarnation, I do think it has the capacity to be the beginning of that end.
One I'd very much like to see – and in this I'm pretty much sure I'm not alone. Writing – or, rather, ventriloquising through his ghostwriter, JR Moehringer – Prince Harry comments on the late Queen's 2002 Golden Jubilee thus: "Britain was intoxicated… Everyone wore some version of the Union Jack. In a nation known for its reticence, this was a startling expression of unbridled joy." But I can't remember the Golden Jubilee at all, and I'm certain I didn't fly the flag or feel a scintilla of joy. "For even the grumpiest anti-monarchists," Prince Harry opines "it was hard not to feel at least one goosebump."
---
But how could he know this? Because the so-called "senior" royals do indeed inhabit what elsewhere he describes as a "fishbowl" while in a particularly astute passage Prince Harry remarks on how he'd "been forced into this surreal state, this unending Truman Show in which I almost never carried money, never owned a car and never carried a house key."
The Truman Show being a film about a child who is brought up entirely within a television show of which he is the unwitting star. But there are plenty of people who don't watch the Windsors' show, and plenty of others who, while they may tacitly support the institution, weren't "intoxicated" because an elderly woman had spent a lifetime shaking hands and making small talk. Prince Harry may have got halfway towards the realisation that, despite its overall popularity, the British monarchy remains anathema at any given time to around a third of its subjects – but he lacks the necessarily political perspective to make use of this insight by yoking it to a programme for its reform. If he did – and he had, while showing rather more restraint when it came to cashing his chips – the Sussexes' media activities in the past couple of years have earned them north of $200m – then his critique might well have had constitutional consequences.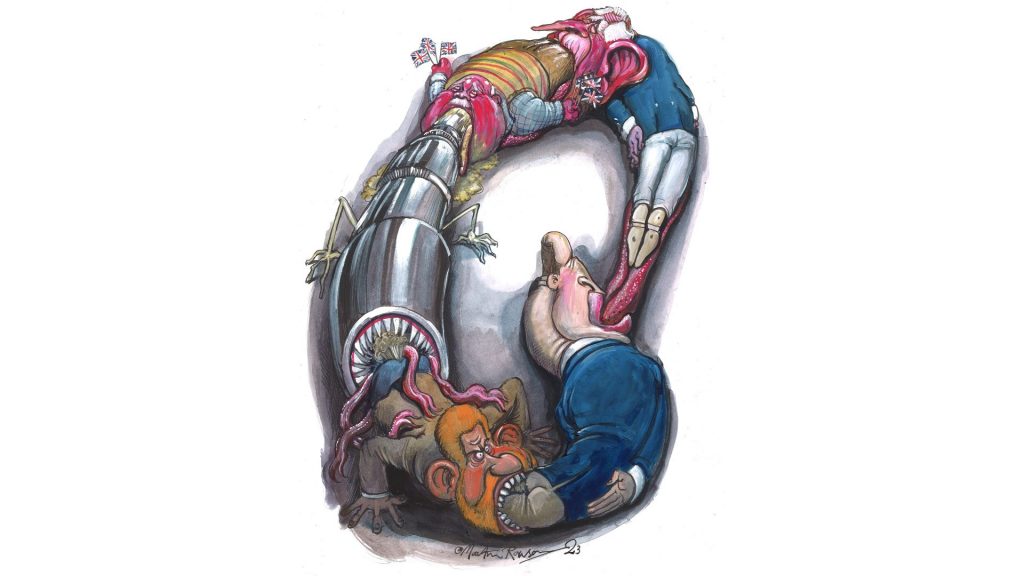 Instead, his memoir is cast in a psychological mould, with a narrative informed by modish conceptions of childhood trauma. To be fair to Prince Harry, though, the traumas he's experienced are indisputable – while the transgenerational dimension to them is also deeply plausible. Writing of his "Pa" the King (who he characterises as almost always addressing his younger son as "darling boy"), Prince Harry speculates as to why his father should be so deeply in thrall to the British media: "He hated their hate, but oh how he loved their love. One could make the argument that therein lay the seeds of the whole problem, indeed all problems, going back decades. Deprived of love as a boy, bullied by schoolmates, he was dangerously, compulsively drawn to the elixir they offered him."
It's an elixir the thirst for which has led the King, we're told in Spare, to plant negative stories about his own sons and their spouses in the press, and to either flagrantly lie about it when challenged – or collapse into mewling self-pity: "Pa refused to listen. His response was churlish, pathetic. Granny has her person, why can't I have mine? By Granny's person he meant Angela. Among the many services she performed for Granny, she was said to be skilled at planting stories."
Later this Angela (who must be Angela Kelly, the late Queen's dresser) is charged by Prince Harry with having refused to make available a tiara previously promised by Her Highness to Meghan Markle for their forthcoming wedding – the implication being that the courtier had the temerity to countermand her regal employer.
So, Prince Harry paints a picture of a court that resembles nothing so much as a reality television show – rather than a soap opera like the Truman one – in which the contestants turn on each other with lies and innuendos in order to avoid being voted off. A suitable name for this "entertainment" might be Daily Mail Hate Island. The analogy holds good, in particular, because in common with reality television contestants the royals, for the most part, display no conspicuous talents or abilities, while the exclusive education lavished on them seems to've produced little in the way of learning – let alone wisdom. It's this relentlessly philistine and introverted realm that Spare does such a good job of depicting – and it explains why the monarchist public's reactions to the book have been quite so unrestrainedly violent: this is the rage of 30 million-odd Calibans staring at themselves in a mirror held up by a disaffected prince and his clever amanuensis.
Led by their Chief Bloke, Jeremy Clarkson, whose abuse of Meghan Markle in his Sun column represented a sort of nadir (I say this, but I know full well that the tabloids can limbo lower – as does Prince Harry, who reminds us that the phone-hacking scandal only resulted in prosecutions because of the revelation that Millie Dowler's phone had been hacked by Murdoch's minions in the hours after her abduction and murder), these "loyalists" and "patriots" seek to expel the Sussexes as far and as fast as possible from the British body-politic, so they can resume their folie à trois with the media and the remaining royals.
---
This delusional relationship rests entirely on a royal reality that is inherently unstable and contradictory. The campaign to bring the royal family – previously twinkling stars in the empyrean, rather than flesh and blood humans – down to the status of a typical British middle-class family writ very large indeed, goes back to the first world war and their precipitate name-change from Saxe-Coburg-Gotha. It's a measure of just how persistent and concrete this delusion is that it's survived revelation after revelation, annus horribilis after horribilis – but Spare goes far deeper into the dysfunctional uber-family than the mere cataloguing of their (possible) peccadillos. Even the revelation of the Duke of York's behaviour was insufficient to expose the rot at the core of the Windsors in the way Prince Harry does – for he shows us how the divine right of kings (still lurking about in the unwritten English constitution) plays out in the context of supposedly ordinary family life.
Nevertheless, Prince Andrew is to this generation of royals what "the lost prince" was to their Edwardian forebears: Prince John's "crime" – for which he was imprisoned out of sight for the duration of his short life – was to've been autistic; Andrew's is to be so selfish and self-obsessed that he cannot, even now, understand that the jig is up: whether or not he did have sex with the underage Virginia Giuffre, his friendship with Jeffrey Epstein in and of itself tainted the Windsors' bloodline (and remember: for aristocrats genealogy is ideology) – far too many of Andy's air miles were earned on the paedophile financier's so-called "Lolita Express". A recent attempt by Ghislaine Maxwell's siblings to prove Prince Andrew's – and hence their sister's – innocence, by staging a bizarre reconstruction (for the Daily Telegraph of all things!) of the bath he was alleged to have taken with Giuffre has revealed nothing but the durability of their collective delusion.
The almost Dadaist image of stand-ins for the disgraced prince and his accuser, wearing masks with their faces on them, while attempting to frolic in a bath of restricted size, seems at once a bizarre recreation of the royals' very predicament – condemned as they are to perform their lives under the media's spotlights – and yet another example of powerful people misguidedly believing they can manipulate public opinion to their own ends. Not that the children of the disgraced tycoon, Robert Maxwell, retain that much power themselves – but they do by this royal association; and even as they were spinning, so was Prince Andrew, whose "friends" won't stop raising the issue of his return to "public life", as if this were any kind of desideratum at all – let alone the second coming this doltish and morally enfeebled man seems to imagine it is. One pictures him in his paid-for accommodation in Windsor Great Park (probably the most expensive assisted housing in the land), standing erect in front of a full-length mirror in the vice-admiral's uniform he was allowed to wear at his mother's vigil, a ceremonial sword clenched in his pudgy palm while he wheezes through pursed lips every pop-eyed loon's self-justification: "I am what I am."
It's not the "disloyalty" Prince Harry displays by telling his readers that his brother pushed him over on to the dog bowl, or that he considers the current Queen "dangerous" that really bothers the monarchists – let alone the (frankly idiotic) notion than in depicting his army experiences the way he does in Spare he breaks some martial omertà; rather, it's that he exposes how the royals carry on with their absurd shtick even when there's no one there to witness it. In one bravura passage, describing the first time Meghan Markle is introduced to the late Queen, Prince Harry informs us that her family continued to address her as "ma'am" in private (although on first encounter, Meghan is adjured to curtsey as deeply as possible and use "Your Highness"), and to avoid at all costs speaking over her. He also implies that the difficult relationship between the Sussexes and the Cambridges (as were) originates in Meghan committing the ultimate solecism of not curtseying to her then boyfriend's brother, on the basis that he was heir – rather than the spare.
Indeed, almost everything idiotic that's emanated from Meghan Markle's mouth – and God knows there's been a lot of it – is mitigated (if true) by her bemusement when informed on that occasion by Prince Harry and the Duchess of York how she should comport herself when meeting Queen Elizabeth: "But she's your granny…" Quite right – and no one should have to formally kowtow to a close relative. It's this portrayal of a family who simultaneously affect to be ordinary and extraordinary that introduces a profound uncertainty into the reality of their constitutional position – and like those subatomic particles that wink in and out of existence depending on whether, and in what way, they're observed, the Windsors continuing hegemony begins to evanesce under their errant scion's scrutiny.
The British media's predictable excoriation of Spare and its co-author has focused for the most part on his ingratitude for the privileges he's had – on online fora as well as in the conventional media detailed accounting has been presented, together with the he-gave/she-spent of sums which, to the average Britain, are obviously staggering. But Prince Harry, withal his blokeish posturing, his embrace of army culture, the roistering with "mates", and the dogged – typically Windsor – anti-intellectualism – is as far from being an ordinary Briton as it's possible to imagine. Besides the numerous passages in Spare detailing his run-ins and abuses by the tabloid press, their hireling bent detectives and take-no-prisoners paparazzi – encounters that begin when he's a child, with his mother and brother – there's a brilliant evocation here of the sheer, maddening loneliness of his position.
On deployment in Afghanistan, in a forward position in Helmand at some risk of being attacked by the Taliban, Prince Harry finds himself for the first time in his life without armed bodyguards and notes: "how abnormal is your life if that's the first place you ever feel normal?" Quite so. The noble scribes of Fleet Street who've spent the last month or so raking through Spare for examples of Prince Harry's hypocrisy – beginning, of course, with the absurdity of his employing the media to publicise his rodomontade against the media – clearly have no capacity for empathy whatsoever: he is entirely right when he says that it was traumatising for him and his brother to greet the mourners outside Kensington Palace the day after his mother's death; right again to comment on how awful it was for him and Prince William to have to walk behind her funeral cortege.
These were children – who the British have a well-honed capacity to neglect and otherwise abuse – and there it was, going on in full view of millions. While Prince Harry can be cliched when it comes to articulating his love for a mother who – he also admits – he can scarcely remember, there's absolutely no gainsaying the nauseating power of the passage in the book when he examines the security services' file on her death: "At last I came to the photos of Mummy. There were lights around her, auras, almost halos. How strange. The colour of the lights was the same colour as her hair – golden. I didn't know what the lights were, I couldn't imagine, though I came up with all sorts of supernatural explanations. As I realised their true origin, my stomach clenched.
"Flashes. They were flashes. And within some of the flashes were ghostly visages, and half visages, paps and reflected paps and refracted paps on all the smooth metal surfaces and glass windscreens. Those men who'd chased her… they'd never stopped shooting her while she lay between the seats, unconscious, or semiconscious, and in their frenzy, they'd sometimes accidentally photographed each other. Not one of them was checking on her, offering her help, not even comforting her. They were just shooting, shooting, shooting."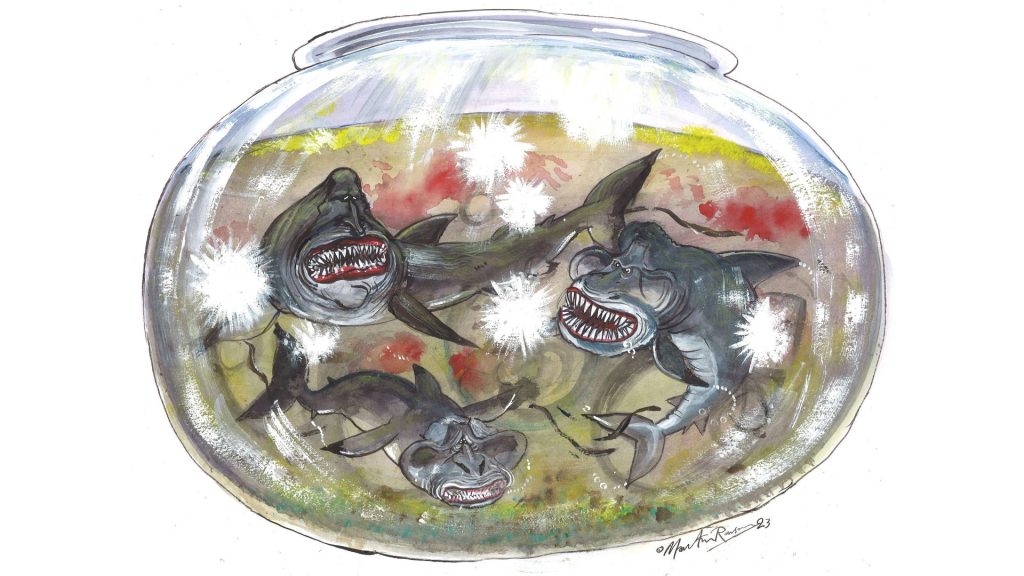 The British media has been just shooting, shooting, shooting at Prince Harry and his wife for the past month with its heaviest-calibre weaponry. If they thought they were having a hard time before – they were emphatically wrong. In article after article, post after post, the nit-picking continues of the text of Spare for factual inaccuracies that somehow are meant to vitiate the substance of what he says. They don't – he may not get things entirely right about the timeline of the phone-hacking saga, or whose PR flack said what to who, but how does this count against the central contention that something is very rotten in the state? Those on the left attack him on the basis of privileges that have quite clearly damaged him far more than they have delighted him; while those on the right condemn him for terrible disloyalty together with pseudo-wokery. Everyone is revolted by his friendship with James Corden. But if you watched the 60 Minutes interview with Prince Harry with any objectivity, you couldn't help but be impressed by a man who's had an extraordinary life to which he's somehow managing to adjust.
Part of that adjustment is necessarily for Prince Harry to remove himself and his family entirely from the purlieu of this rotten, toxic institution. A good start would be to ditch the dumb titles. He says in Spare that he was bounced out against his will, and deprived by fiat of his security detail – however given the rest of his critique, he really shouldn't want anything to do with it whatsoever. But as I say, Harry Mountbatten Windsor is no political theorist, and the loyalty he himself espouses for the monarchy in his memoir is quite clearly a function – as much as anything else – of his own military service. He probes at this uncomfortable zone when he says of the royal family: "Outsiders called us a cult, but maybe we were a death cult, and wasn't that a little bit more depraved?" The British military misadventure in Afghanistan was egregious: hundreds of thousands dead and nothing whatsoever achieved – the second Harry stopped believing in the death cult he'd realise he had quite a lot of blood on his hands. Not a good look for someone really trying for emotional honesty.
Early on in Spare he notes just one of the spats on Daily Mail Hate Island thus: "Then (Prince William) had the temerity to go out and give a vaguely anti-Brexit speech, which really galled (the then Prince of Wales and Duchess of Cornwall). Brexit was their bread and butter. How dare he suggest it was bullshit." Harry is unable to join the dots here – and his ghostwriter is almost certainly not sufficiently au fait with British politics to make anything of it either – but here's the enraging truth for all the Calibans on this disenchanted isle to see: of course, Brexit is bullshit – and by extension, a constitutional settlement that necessarily profits from it has got to be bullshit as well.
---
Before the late Queen's death, if you talked to British centrists about the monarchy and why they tacitly – if not actively – supported it, they'd always come up with one or more of these three arguments: 1) I wouldn't personally ever bend the knee myself – but it's there for the little people who need that sort of thing; 2) I don't want a President Trump-a-like – or a Macronesque one either, for that matter; and 3) It's not the institution itself I support, but rather the Queen herself – you have to admit she's a remarkable woman.
The first two arguments are easily dismissed: the "little people" one exposes its adherents as crypto-de-haut-en-bas types, while the assumption that there's no way forwards but a constitutional settlement evolved in other countries represents a failure to accept political responsibility that's hardly commensurate with a mature democracy. As for the Queen being a remarkable woman – she was remarkably good at evincing a negative capability: people could project on to her poker face whatever they chose to. Whether or not she was as sibylline as the British monarchist public have fervently wished to believe she was remains a matter of conjecture – and my conjecture is based firmly on what she did rather than what she did (or didn't) say.
It may well be a terrible mistake to devolve the sins of the mother on to her children – but the reverse always holds good: by their capacity for maintaining intimate relationships, their independence of thought and its concomitant virtues, shall you know the quality of their parenting. The late Queen can't bear all the responsibility for Prince Andrew being a navel-gazing moron, or her eldest son a proactive adulterer – they had a father, too – yet you have to consider that her own inability to remove the mask of her celebrity (which, as John Updike sagely observed, always corrodes the face) even in private, represented a chilling sort of egotism. To be the queen was so very much more important to Elizabeth Windsor than to be a mother, a wife, or even a woman. And so, she lived out her days as an eidolon created by her subjects' fantasies concerning her; and so, in turn, her children have sought to live out their own days in exactly the same anti-natural manner.
Of course, her son isn't able to achieve the same sphinx-like ataraxy for obvious reasons – not least among them his well-advertised ambition to be an eroticised tampon. There's that – and there's his own feeble past attempts to make the monarchy more "relevant" and "sensitive". Feeble, because even so, the Chas-and-Milla Show has proved a resounding success. The twin Royal activities of glad-handing and charitable fundraising have been pursued with the same intensity as of yore, while those "friends" and "sources close to" have done their level best to persuade the inhabitants of that other Daily Mail Hate Island known as Britain, that amor really does vincit omnia. However, that was pre-Spare.
Just one of the many snarks in the book that simultaneously represents an incontrovertible emotional truth, comes when Harry complains that after he was turfed out of his bedroom in Clarendon House, Camilla turned it into her dressing room. For "bedroom" read heart, for "dressing room" read regal role. Every child of a divorced parent knows the particular resentment that attains to she or he who would replace the ousted one – and if the replacement lays claim to an affection that transcends the very existence of she-who-has-been-ousted, the child's resentment can be overwhelming; for in these cases his very existence is being undermined.
Unlike his brother, who is required and able to make his own Faustian pact with the British public, Harry has had to sell his soul to the highest bidders. Prince William, meanwhile, swans around with the self-satisfied expression on his face of a popinjay who knows its time in the firing line is coming soon. Yes, yes, the royals have been remarkably long-lived of late – but the King is already an old man. He's ably assisted by a wife who has an unerring feel for the role – as evinced by her charitable efforts on behalf of disadvantaged and disempowered children; Kate understands to the very core of her clothes-horsey being that charity exists precisely to relieve the rich and privileged of the burden of their conscience, while placing it squarely back on to the little people. All things being equal, she should be looking forward to a long reign with plenty of pageantry.
Or at least would be, were it not the shifting sands upon which all these palaces and parades are grounded: with Britain far from resurgent in its relations with the EU, but rather abject – and with Scotland still pushing for an act of disunion, it's not clear who and for how long the darling boy's unhappy and inglorious Pa can reign over. Listened to after reading Spare, the national anthem has never felt like more of a… dirge.