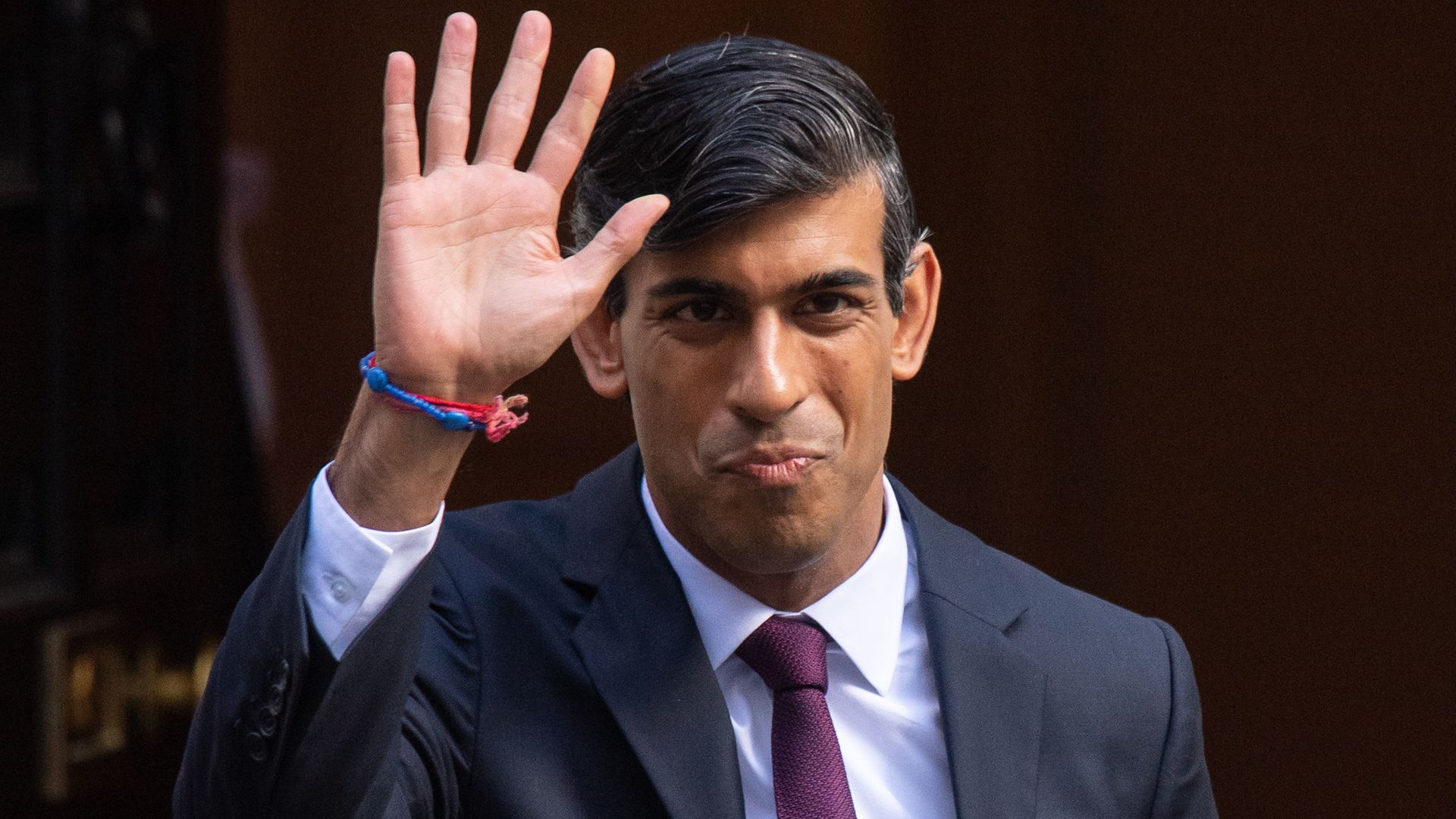 TIM WALKER's weekly diary reports on a revamp for Rishi Sunak's Downing Street pad, and Jennifer Arcuri's views on the Dominic Cummings affair.
With a billionaire father-in-law in N. R. Narayana Murthy, the co-founder of the information technology conglomerate Infosys, Rishi Sunak is clearly not a man used to slumming it.
Still, the money that appears to have been splashed out on the chancellor's flat above No.10 Downing Street – Boris Johnson nabbed the bigger pad over No.11 – and his office looks a shade insensitive as he readies the middle classes for tax rises help with the costs of the coronavirus and a potential no-deal Brexit.
The Treasury has admitted to an outlay for the first two quarters of this year of £374,577 on the rooms that Sunak, pictured, uses. The figures, which are released as part of the drive towards greater transparency, somewhat mystifyingly describe the work undertaken as "cleaning office and common areas" including the "chancellor's office".
When I queried the figure with Sunak's press team, they weren't in the mood for transparency and didn't respond. Clearly, all that money could not have been spent on cleaning alone. The transaction description was given as "sale of fees and charges – No.10 Flat Recharge Q1 and Q2 20/21" in the official documents. 
In the money
Aquind, the company that wants to run undersea cables connecting the electricity grids of England and France, has been making political connections as it awaits approval from the planning inspectorate for its £1.2 billion project.
Last week I noted that the company, whose public face is the Soviet-born Alexander Temerko, had donated £15,000 to Jeremy Hunt, ahead of a potential Tory party leadership contest. Aquind has, however, been distributing its largesse widely with beneficiaries including James Wharton, the lately ennobled former Tory MP and close friend of Gavin Williamson. David Morris, the Tory MP for Morecambe and Lunesdale, received £10,000 and was ordered to apologise for breaking parliamentary rules after he asked a question about Aquind's interests without disclosing the donation.
The Tory MP Conor Burns, who was barred from parliament for seven days after being found to have abused his office, has, meanwhile, accepted £10,000 from Aquind.
A protest against Aquind's plans to connect the English and French electricity grids had been planned in Portsmouth, but had to be abandoned because of the lockdown. Viola Langley, the spokesman for Let's Stop Aquind, said feelings were running high locally as the project would be "hugely damaging" to the the environment across the region.
Dear Bill
Sir John Major's magnificent speech last week – published in full in the previous issue of The New European – preparing the nation for a "brutal" Brexit inevitably attracted the opprobrium of hardliners in the Tory Party.
Doubtless to the former prime minister's immense relief, his fellow knight Bill Cash – such a thorn in his side when he was in office – chose not to weigh in. Major conceded Cash was one of his better-mannered adversaries and was never "rude". 
Still, the prototype Brextremist – rather cruelly never given a job by Boris Johnson and his cohorts – used to bore Major rigid on the subject of Europe. As Major recalled in his memoirs: "On Europe, Bill is frankly a bore. Discussing Europe with Bill is like spending an afternoon with the Ancient Mariner." 
Carrie favour 
Mandrake would appear not be alone in wondering if Carrie Symonds – so seldom seen in public these days with Boris Johnson – was really so instrumental in toppling Dominic Cummings and Lee Cain, respectively the prime minister's most senior aide and communications chief.
Jennifer Arcuri, who knows Johnson as well as anyone, tells me she's also amused that so many people are "buying into the Carrie tale". She adds ruefully of the Downing Street spinmeisters: "the lengths they'll go to."
Arcuri, pictured, maintains the story is confected. She adds that she feels no one around Johnson has his best interests at heart, and, if he'd listened to the ones that had, who've long since departed, he wouldn't now be in this pickle. Arcuri is a lot shrewder than the tabloids are willing to acknowledge, and, left to fend for herself by Johnson, she has conducted herself with grace under pressure.
Most popular