Known for period movies such as Atonement and Suffragette or the BBC newsroom drama The Hour and Jane Austen's Emma on the TV, you might
call it a surprise that British actress Romola Garai, for her first feature as
director, has made a blood-curdling, contemporary horror movie.
"Well it wouldn't be a surprise for anyone that really knew me," she laughs, loudly. "Perhaps the 20-year-old me would have been surprised by it but for me, for the woman I am now, this is right up my street."
Her film, Amulet, is about Tomaz, an Eastern European migrant and ex soldier (the excellent Alex Secareanu, first seen in God's Own Country) who's now working as a builder under slave conditions, his hands tied up every night in the squat where he's housed. However, when a fire consumes the place, he is rescued from the streets by a kindly-seeming nun, played by Imelda Staunton.
She places him in a large house, saying he can recover and rest there if he helps renovate the old place, which is occupied by a woman, Magda (Carla Juri) and her ailing mother who's confined to the upstairs rooms. Tomaz is soon on the mend, aided by Magda's mysteriously addictive stews. The building repairs, however, are troubling him, as he keeps finding dank patches of black mould, strange insignia under the wallpaper and, finally, a hairless vampire bat blocking up the toilet.
Me, I'd leave immediately, but this is a horror movie and, you know, it's rent-free and the food's pretty good. So Tomaz stays, falls in love with Magda, even after meeting her mother in the attic. And I thought having my mother-in-law over for Christmas was an ordeal.
Haunted by the house, Tomaz is tortured by flashbacks to the trauma of his war-torn past and to a guilty secret he thought he might have got away with but which returns with a vengeance.
---
"That's why I love horror movies," says Garai. "I'd love to have been in one but nobody ever asked me. But I love the genre and I found you can really get to say things in the form."
For all its shocks and scares, Amulet is clearly a deeply feminist film and Romanian actor Secareanu's Tomaz is not the heroic figure he might at first
seem. "There is a long tradition of revenge fantasy in horror," enthuses the director. "And then there are the well-known subsections of feminist-revenge and rape-revenge, and I think my film works within that?" I assure her that it very much does, and that there seem to be more and more of
these films, in the UK and abroad.
Rose Glass' St Maud, Prano Bailey Bond's video nasty-era Censor and Julia Ducornau's Cannes-winner Titane are just a few that have seized the limelight in recent months. "The sort of films I usually get cast in," says Garai, "they just don't seem to be getting made any more. I was shocked. I was writing scripts for films like that, but the industry was simply telling me no, no, no. I was amazed and obviously distraught at how often I kept hearing no, all the time, week in, week out. But then somebody said to me, horror always works and if you can make one for under £1million you might get it out there."
She says she sat down for two weeks and just wrote and wrote, with no clear idea of where it was going. "And this is what came out," she says, with some kind of triumph. She says her influences in making it were some of the classic modern European horrors, citing Claire Denis' vampire film Trouble Every Day, with Beatrice Dalle, Andrzej Zulawski's Possession, from 1981, starring Isabelle Adjani and Sam Neill, Roman Polanksi's The Tenant, from 1976 and Guillermo del Toro's Pan's Labyrinth. "We wanted dankness, and a sort of slimy feel, not the rich sheen you sometimes get with Hollywood horror movies," she says, also citing British films like Hellraiser and the work of Ben Wheatley as influences. To achieve this, they went to Battersea.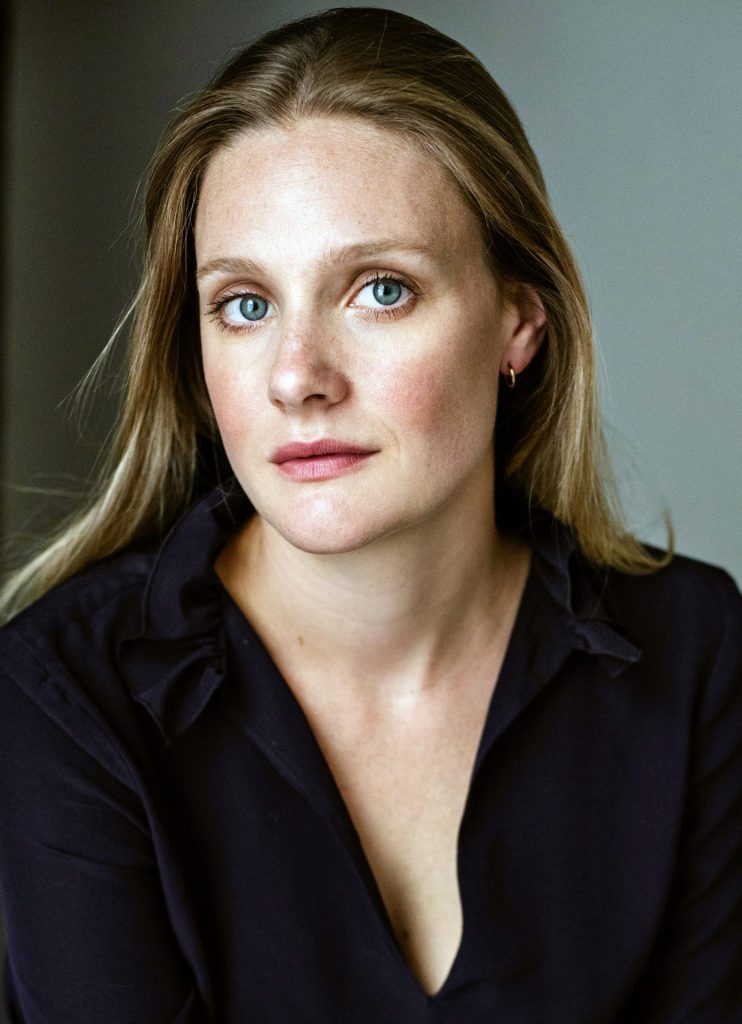 The house in the film is a real one, found just before the shoot and where an elderly woman had just died without having done any decoration since the 1960s. The new buyers allowed the film shoot before renovating and gutting the place. "But it was perfect because it was like a haunted house anyway," recalls Garai, with some delight. "You wouldn't know it's so hard to find a derelict house in London but it is, and this one had it all, from the damp, to the creaking radiators to the creaking plumbing. There was even Japanese knotweed in the garden, which made it forbidden and felt like the place was
being attacked."
The house has since been done up, probably with a gym and a home cinema and now this claim to fame of being in Amulet, which is something to be proud of, if not necessarily a selling point anytime soon. Still, I might have
a look on Zoopla.
Is Amulet the start of a directing career that will see the acting jobs fade into the background? "What I've learned making it," says Garai, "is never to have a plan. I'm just going to make as much work as possible and see if any of it sticks. You can never bet on the film you're going make next. It just doesn't happen that way."
Although she'll be back in the period garb for TV series Becoming Elizabeth, playing Mary Tudor in a lavish Starz cable network show about the early years of Elizabeth I, her other most recent acting roles include work for European directors, playing Karl Marx's campaigning daughter Eleanor, in Miss Marx for Italy's Susanna Nicchiarelli and in the haunting tale Earwig, from France's Lucile Hadzihallovic, both unusual takes and not exactly commercial choices.
Garai has always been an unusual talent in the British acting world. Her first job was at just 17, in the charming literary adaptation I Capture the Castle in 2003 and she was thrust into a limelight she wasn't ready for, but nor was she ready to turn down. "It was like someone said, 'would you like to be a film star now?', and I was a teenager, so of course I said 'yes.'"
However, her own intelligence and dignity continually got in the way, including a well-documented rebellion against Hollywood (and Harvey Weinstein) making Dirty Dancing 2: Havana Nights in 2004 and being told to lose weight. Now 39, she still finds herself talking about body issues in every interview, as a result, so I find it interesting that Amulet deals partly in the genre called 'body horror', the sort pioneered by the early films of David Cronenberg and certainly to which the Palme d'Or winner Titane owes a debt. It's almost as if this might be Garai's revenge on all the commodification she's fought against so vocally on behalf of actresses in the past?
"I'm a huge fan of David Cronenberg's early films and I very much wanted to emulate the sense his physical effects have always had on me. Birth is an important element of the film. I wanted audiences, especially the men, to feel that absolutely physically."
Garai is a mother of two with her partner the actor Sam Hoare, and although her kids aren't old enough to see Amulet, she says they're very aware that mummy's made a movie. "Although when I explain that this is a very exciting time because the film's coming out, they do look at me with disbelief because I've been working on it for so long and my daughter was like four years old when I first started going on about it and now she's, you know, eight and wondering if she'll ever hear the end of it."
Garai herself had a rarified childhood, moving to Hong Kong and Singapore before settling in Chippenham, Wiltshire. Her parents didn't let her watch TV and instead prescribed a diet of art and intellectual European films; not
something she's grateful for, nor something, she says, she's replicating
with her own children. She says her father was horrified when she got into American blockbusters as a teenager and developed a crush on Keanu Reeves. Having posters of him in Speed and Point Break on her bedroom wall was her rebellion.
"If you look at a lot of horror films," she says, "There is the question of 'Are we getting a voyeuristic kick from this because it's about women being
hunted or attacked?' So I wanted a male protagonist in Amulet because I enjoy seeing a man on film be very afraid a lot of the time – you don't see that enough. You see them having to fight things, yes, but I think to see them just be shit-scared is very entertaining, don't you?" I'm sure even Keanu Reeves would agree.
Amulet is released in UK cinemas this Friday (January 28)