For years, we have talked about "conservation". The International Union for the Conservation of Nature (IUCN) runs the crucial Red List of threatened species. People who work for nature call themselves conservationists. I am a trustee of the excellent Zambia NGO Conservation South Luangwa.

But of late, people have begun to question the term and everything it implies. If you conserve something you are seeking to look after it, to keep it as it is, to make sure nothing bad happens to it. You conserve a Renaissance painting by keeping it safe from vandals, humidity, direct sunlight, fungi and insects, so it stays as lovely as always.

Conservation was the big word at the beginning of the Environment Movement. Different authorities prefer different dates for its starting point: a favourite is 1962, when Rachel Carson's revolutionary Silent Spring was published. I prefer 1946, when Peter Scott set up the Wildfowl Trust at Slimbridge, in Gloucestershire, and, a few years later, established an unprecedented and highly successful initiative to save – or conserve – the nene or Hawaiian goose.
---
As the movement developed, it was, at last, widely accepted that humans had destroyed a great deal of nature, that this was a "bad thing" but, with human effort and human will, we could conserve what was left. Good idea.

But while this new breed of people called conservationists sought to conserve nature, the opposing forces carried on destroying it.

They did so with infinitely greater financial resources, driven by ever-developing technologies and the demands of an ever-increasing human population.

The forces of destruction have not achieved a victory. It's more like a rout. Industry, intensive farming, transport and urban sprawl have nibbled and hacked away at nature: a recent BirdLife report found that one in five of all European bird species is now threatened with extinction; since 1970 there are 40 million fewer birds in the UK.

The idea of conservation as an essentially passive process is now old hat. There have been many calls for a radical new approach and with it, a radical new term. We are no longer trying to hold on to wild places and wild creatures – too many have gone. What we should be doing is bringing them back.

Not conserving but rewilding.

This is a confrontational and polarising term. It is also inexact. It covers many different approaches, from allowing nettles to grow in a corner of your garden to releasing wolves into the wild. It attracts a lunatic fringe, it attracts a moreradical-than-thou youth wing. It also attracts middle-of-the-road people eager to work for nature – the artists formerly known as conservationists.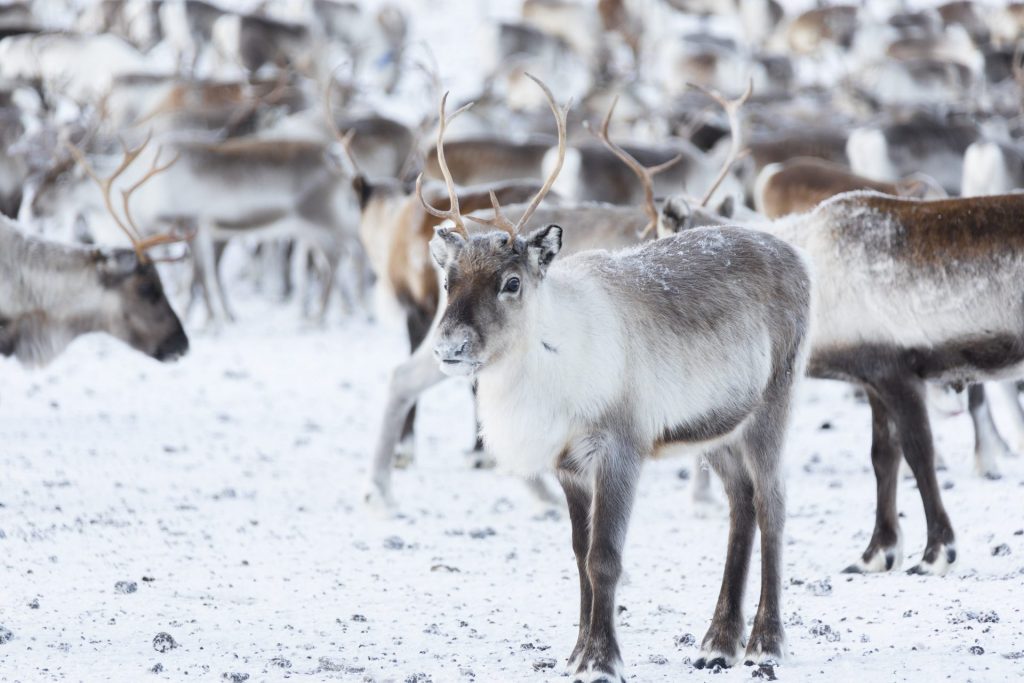 The idea of rewilding is becoming sexy. It is attracting some serious cash: the EU's Life programme, which funds initiatives for environment and climate, handed out £3m between 2014 and 2020; a major beneficiary is the organisation, Rewilding Europe.

This inevitably involves schemes and projects that provoke the heartiest opposition. Humans have been an agricultural species for 12,000 years and over that period we have fought and won a war against nature – do we really want to let go of that victory? It's an atavistic fear, and not one that will be soothed when people talk of releasing wolves.
---
One definition of rewilding is simple enough: in a given environment, control should be handed back to nature; any environment should, at heart, be self-regulating.

To grasp that notion you need first to understand the succession of vegetation. That city park, that wheat field, that back garden is trying to be an oakwood: leave it to itself and in a thousand years or so, that's what you'll get. We take control of the succession by weeding, planting, strimming, mowing, using herbicides, pesticides and fungicides. It's called land management: equally important in a window box, on a golf course or a 1,000-acre farm.

So what if we stopped managing?

For years, the answer to that question has been sought at Oostvaardersplassen (OVP), sometimes known as the Dutch Serengeti. This is a place that was created in 1968 on marshland near Amsterdam, across 22sq miles. It's an attempt to recreate the pre-human landscape of these low and soggy lands.

Critical to the vision was the introduction of large grazing mammals: deer, hardy ponies and cattle. The cattle played the part of its extinct ancestor: the aurochs.
The project was driven by the idea that the landscape should run itself, just like the rainforest and the African savannah. Cattle and trees would die where they fell and be returned to the economy of the soil, feeding uncountable thousands of invertebrates and fungi as they did so. Nature would make the decisions.

"The search for wilderness needs wildness in the mind," said the Dutch ecologist Frans Vera, who masterminded this project. His book, Grazing Ecology and Forest History, was translated into English in 2000. Its text is an invitation to change the way we manage land for wildlife.

There are plenty of wildlife reserves in Europe. Many of these are managed in different ways and for different reasons. Dead and dying trees are often removed from woodlands well-visited by humans, for health and safety reasons, and also because dead timber offends the eyes of traditional foresters.

If you want heathland birds, you must graze or mow the heath; otherwise it will turn into an oakwood and become unsuitable for Dartford warblers and nightjars.

But now, the idea of management by neglect – the correct term is minimum intervention – has begun to gain traction.Real wildness needs space. Space without humans.

An approach based on that principle has been encouraged at a number of significant sites across continental Europe. In many places, this has been made possible by the abandonment of once-cultivated, now uneconomic, land, and the flight to the cities; in other spots by less intensive stock management.

These include areas such as the Greater Coa Valley, in Portugal, the Danube Delta, in Romania, the Southern Carpathians, also in Romania, Velebit, in Croatia, the Central Apennines of Italy, and Bulgaria's Rhodope mountains.

This process involves a rethink, not only about space and management, but also about large carnivores and large birds of prey.

Up until the 1960s, the Spanish government was paying a bounty to people who killed bears and wolves. Since then, there has been a change, not just in thinking but in European law: the Bern Convention of 1979 gave legal protection to bears, wolves, lynxes and wolverines.

That lack of persecution has allowed these animals to spread. Bears have been reintroduced to Austria, the French Pyrenees and Italy. I managed to get quite close to a bear in Slovakia.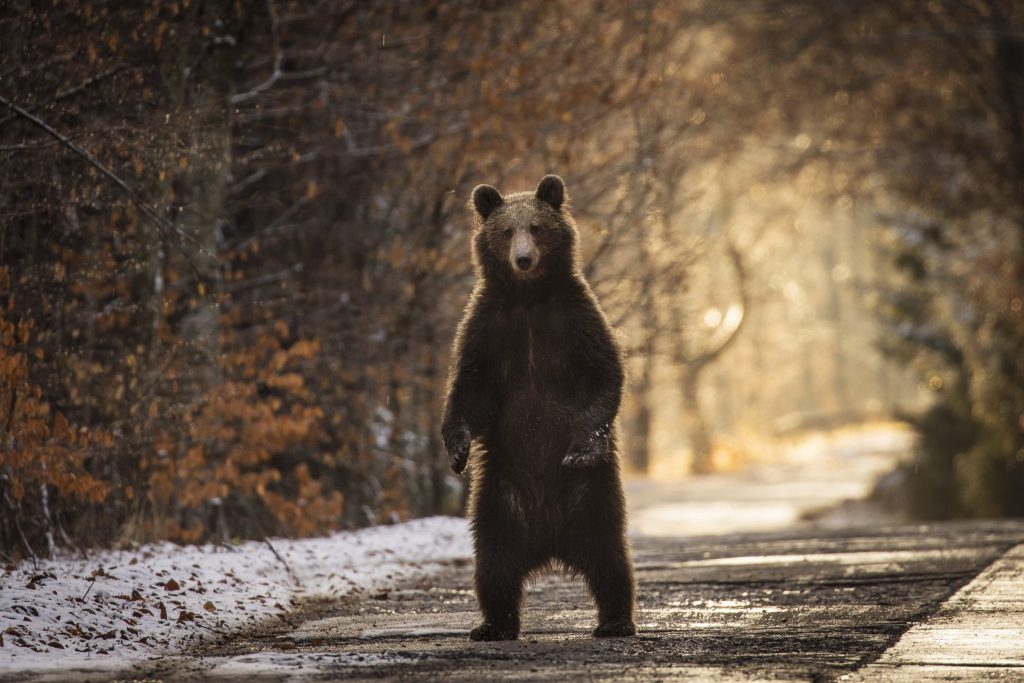 The IUCN runs the Large Carnivore Initiative for Europe. The basis of its manifesto is that large fierce animals have the right to exist, that Europe is the richer for their presence, and that we have a duty not just to conserve, but to encourage these creatures for the sake of future generations. Europe now has 17,000 Brown bears, 12,000 wolves, 9,000 Eurasian lynxes and 1,200 wolverines – none of which you will find in the UK.

A few years ago, I visited Alladale, in the Scottish Highlands, a wilderness reserve owned and run by Paul Lister, heir to the MFI fortune. He has given much of his energy to rewilding the estate. Mostly that involves trees.

The hills of Scotland are famously bare, but that's not their natural state. It's the work of humans. The trees were cut down to build ships, for construction and for fuel. They stay bare because they are grazed by sheep and deer, which are managed so that rich people can shoot them.

Lister has planted more than 900,000 trees, behind deer-excluding fences, and a transformation is taking place: in a century or so it will be quite something. He has reintroduced red squirrels and is involved in a project for breeding wild cats. The place also operates as a high-end tourist destination, with lavish accommodation.

Lister's great ambition is to bring back wolves. He is convinced it is feasible: first establish game-fencing, tested and proven in South Africa, then let the wolves get on with it. Opponents claim he is "howlin' mad".
---
Rewilding Britain is keen to bring back the lynx, part of the ancestral fauna (along with wolves and bears). Such a reintroduction could be done in secret and nobody would know: they're not creatures that flaunt themselves or are likely to cut a swathe through domestic stock.

But opposition is always there to such projects, fuelled by scare stories. A good few species have been reintroduced to the UK, but many such projects have been frustrated.

They have also been branded, by some conservationists, as vanity projects that concentrate on large spectacular animals, when what we need is to improve the environment from top to bottom. But reintroductions have had some spectacular successes: red kites, white-tailed eagles, ospreys, cranes and white storks.

It is more difficult still to get support for the reintroduction of large mammals, but two significant species have come back in recent years. Wild boar have spread out from animals that escaped or were released during the Eighties' fad for their meat. There is now a sizeable wild population in the Forest of Dean, in Gloucestershire, and smaller groups elsewhere; there are 2,600 wild swine in the country.

Beavers have also made a comeback, one that started with illegal releases in Devon and Scotland. After long discussion and much opposition, it has been decided that they can stay, and other licences for releases are being planned.

These animals change landscapes for the better, enriching the habitat for a suite of different species.

Rewilding implies a change of land use. I knew the reserve at Lakenheath in the Suffolk Fenlands when it was a carrot field. In 1995, the RSPB took it over and turned 400 hectares of intensively worked agricultural land back into fen: a place where you can find cranes, marsh harriers and bitterns.

In the East Midlands, the Great Fen Project covers 14sq miles. It's an initiative that involves land with several different owners, only some of them wildlife organisations. It's about joining up wild places, and it's usually called landscape-scale conservation – rewilding by another name.
---
These big projects have their problems as well as their opponents. In the Netherlands, OVP has been going through traumatic times, with the grazing mammals in poor condition, many dying of starvation, and a great deal of public anger as a result. The place is enclosed and contains no natural predators of large mammals: in short, it's only a bit wild. It cannot, in the end, be truly self-regulating.

The rewilding project at Knepp Castle, in West Sussex, has become a model of its kind – unproductive farmland transformed into a wild place of great richness.

I should also mention the land around my house in Norfolk: a few acres of marshland that, thanks to our minimum intervention, supports otters, marsh harriers, barn owls and nine species of breeding warblers.

The idea of rewilding has a deep romantic appeal to many people, just as it provokes atavistic fears. A few years ago, a plan to release white-tailed eagles in Suffolk was stymied by farmers who feared the large birds would carry off their pigs. The opposition was short on biological facts, but very long on scare stories.

But in the end, this is a contrived animosity. True rewilding is about an acceptance that when land is managed for the benefit of non-human species, humans themselves will find something meaningful. It is about connectivity: reconnecting one wild place with another, and reconnecting the human mind with nature.

The first step in such a process is not rewilding the countryside, but in rewilding human minds.