Flying from Orkney to Glasgow as lockdown eased earlier this summer, I found myself sitting next to a woman of about 50. She and her husband had upped sticks from Southampton and moved to the island of Rousay at the height of the 2020 lockdown.
"How's your welcome been?" I asked.
"Well, we've hardly met anyone, because of Covid, but the ones we've talked to all seemed to be from Yorkshire," she said.
I've known for some time that Orkney has a fair sized English (and Scottish lowland) diaspora, but was this an accelerating trend with the pandemic? And were similar things happening in other parts of Europe at a time when the flight from cities is well documented?
Making a new life on an island is perhaps just the next logical step: many islands have remained free or close to free from Covid, and people are waking up to the idea that fast broadband can ensure physical remoteness needn't mean you can't earn a living.
But can island communities cope with many new arrivals, and will these new residents stick around once Covid recedes?
Some more accessible UK islands – such as Arran in the Firth of Clyde and Skye – were experiencing well-publicised jobs and housing crises even before Covid. Even modest numbers of incomers can have a disproportionate impact on finely balanced insular societies.
In western and northern France, for example, well-healed new arrivals are already putting severe strain on island economies as service workers are increasingly forced out. Denis Bredin, of l'Association des Îles du Ponant – an umbrella group representing islands off France's Britanny, Atlantic and Channel coastlines – said Covid had brought a major increase in a 10-year trend towards remote working from the islands. "Second-home owners have become permanent residents, while those with the means have bought properties and moved to the islands," he said.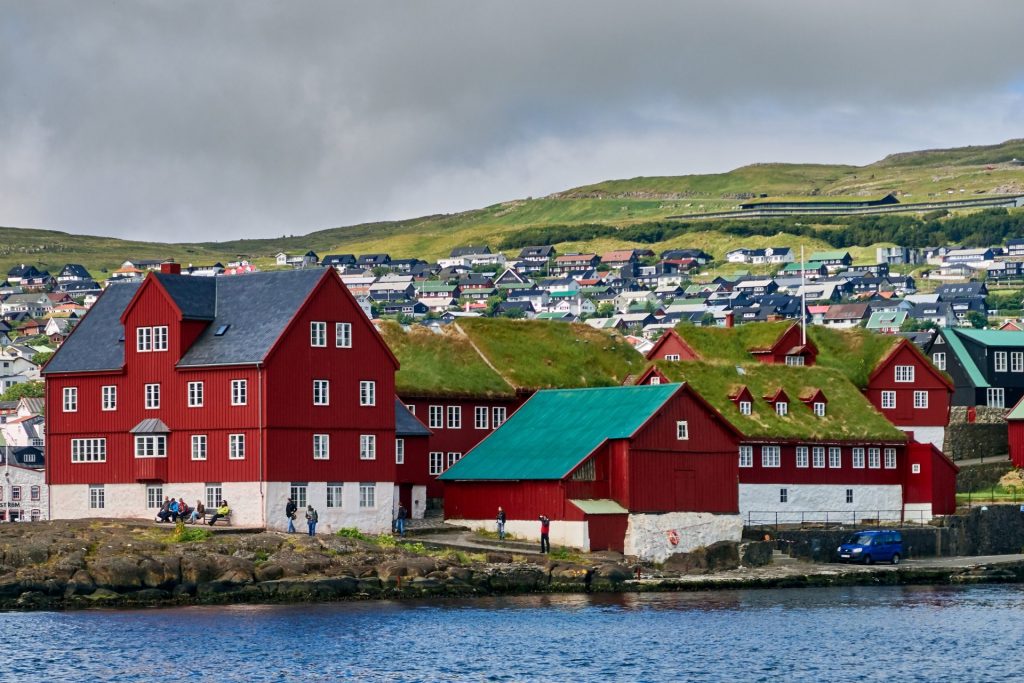 And while those with young children were broadly welcomed, property prices "have surged 50%" during the pandemic. Houses are being sold "by word of mouth" without ever appearing on the market. With high numbers of second homes, finding a home for year-round residence has become a massive challenge for lower-paid local people.
"As wealthy incomers drive housing market inflation, younger people and those in key occupations are being priced out," he said. It's leading to an inevitable decline in the level of services available."
The Dutch islands off the Frisian coast have also seen an influx, but service workers here have long since been forced off-island, according to Jouke van Dijk, professor of regional labour market analysis at the University of Groningen and a former director of the Wadden Academy.
Populations in the five main islands in what the Dutch call the Wadden Sea range from 2,000 to 3,000 up to 20,000, and the islands are between a 25 minute and two-hour hydrofoil ride from the mainland.
After a modest upward population trend over the past 20 years, the 25% of people leaving for further education are now increasingly being replaced by older people.
Homes on the islands are either strictly holiday rental investments or have local occupancy rules. But the people who service the holiday properties can no longer afford to live there. "They arrive early in the morning by boat from the mainland," said Van Dijk.
The Netherlands as a whole has seen movement to fringe areas, near the German border, which had been in decline, but about 10,000 people went to the Canary Islands and did not tell their employers, he said.
"The same thing happened in the Wadden islands but the islands are small and if 5,000 people go there it's a substantial amount and it's a bit impractical."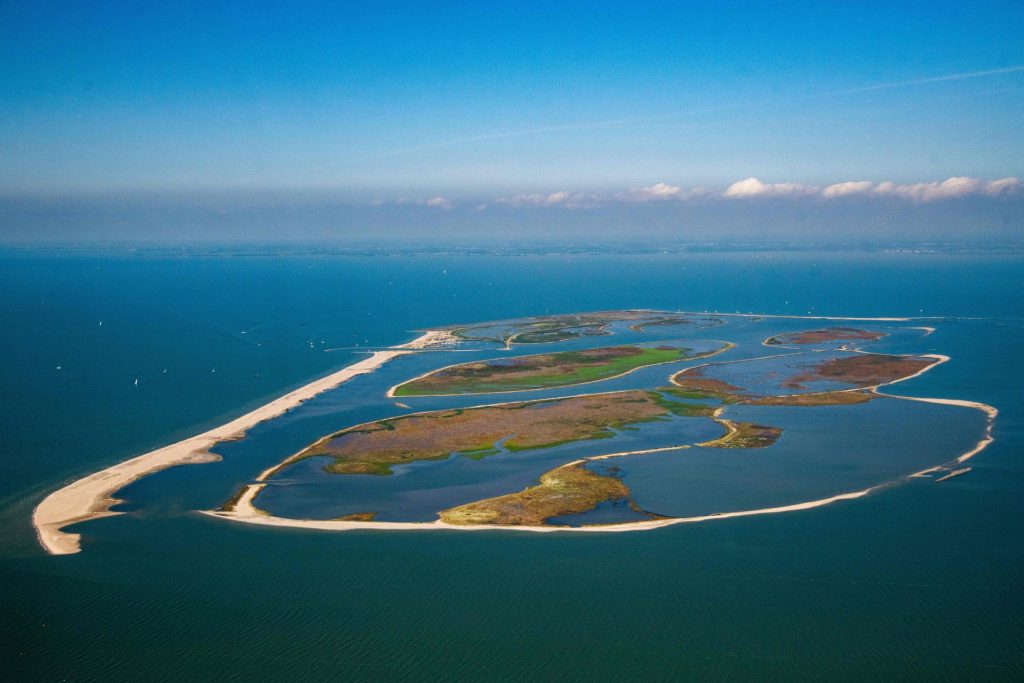 The pandemic has seen occupation of the strictly controlled holiday rental sector extended into the off-seasons as more and more people choose to work from home.
"This has been a good thing because the islands now have more population and they are also doing quite well in extending the tourism season, so the supermarkets have done extremely well, but the restaurants have all been closed.
"It's relatively wealthy people who go there. There's a tendency for the accommodation to be substantially upgraded. In the past there were campsites. Now you hardly see any."
German islands, farther up the coast, are different from the Dutch ones and have a tradition of being subsidised "health vacation" spots for people with lung conditions and other illnesses.
Sylt, which boasts some of Europe's best beaches, is an upmarket retreat for film stars and is well-appointed with Michelin-star restaurants.
Dennis Moeller, of East Frisian Islands, said that the pandemic had triggered a significant rise in inselflucht (island-flight) from the largest island of Borkum, as more and more young people found themselves unable to meet rising rental and food costs.
People in the self-governing Danish protectorate of the Faroe Islands joke that their population has shot through 50,000 to its highest level ever over the past 18 months. There are no formal statistics to back this up, but students have returned from Denmark and anyone with a flat in Copenhagen but family in the Faroes hasn't wasted time shut indoors in a city.
"House prices are crazy, and just keep on increasing, we think there are several reasons, one is that people are moving home, but it is also because there is no point in having money in the bank these days, with negative interest rates,"says Súsanna Sørensen, of the Faroe Islands Tourist Board.
"We have very low unemployment figures and it's a major challenge for companies, especially in tourism and other services.
"When hotels and restaurants closed in the spring of 2020 and people were sent home, we could not see it in the unemployment statistics – people just got jobs elsewhere.
"We know of a lot of especially young Faroese families who have decided to move back these past months. I think that many of these families would have moved back at some point anyway, but the lockdown in Denmark and other European countries has speeded the process."
The Swedish Baltic Sea island of Gotland, with its World Heritage Hanseatic capital, Visby, has seen its population rise by 3,000 since 2015, to 60,000, and Mats Jansson, business strategist at Region Gotland, has witnessed a marked upturn during the pandemic, to the point at which this summer has seen an "intense discussion" about overcrowding.
The main change has been that 6,000 holiday homes have been occupied by people coming from the mainland more often and staying longer, thanks to remote working opportunities facilitated by high-speed broadband.
"They're generally welcomed as they use local trades people and are part of the community, but many think they should take the next step and become permanent residents."
The island's popularity is reflected in house prices that are only matched by those in Stockholm. Local people struggle to buy or build a first home close to where they grew up because prices are only within reach for those returning to raise families after living on the mainland.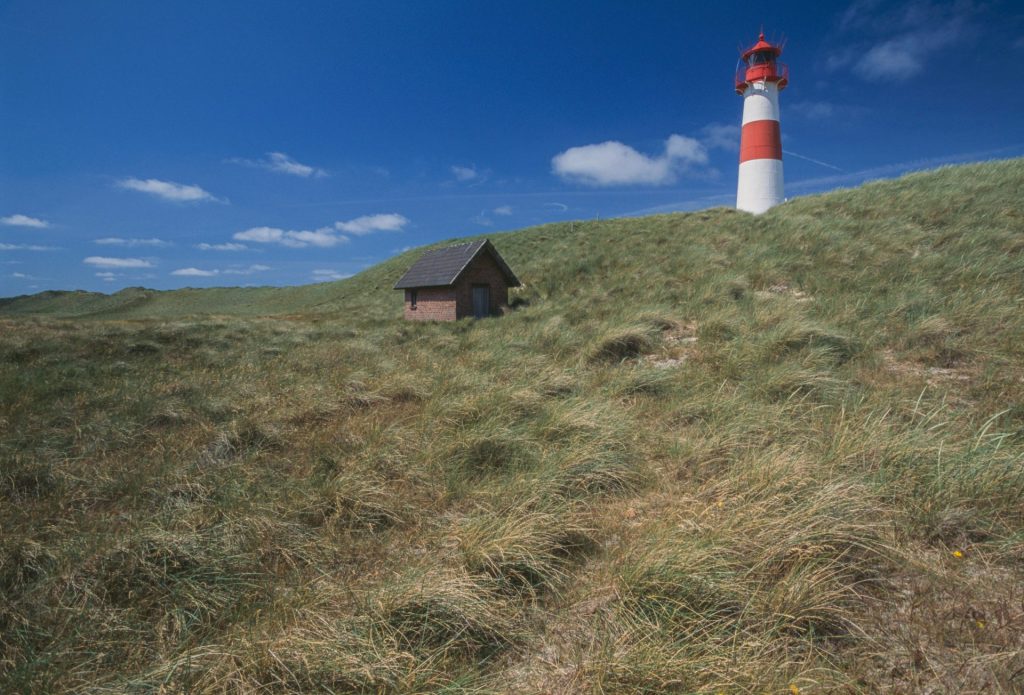 In the Arctic archipelago of Lofoten, in northern Norway, the rise of Airbnb has priced local people out of smaller municipalities and this trend has gathered pace as such properties have become "home" for city people taking a "workcation" during Covid, says Vegeir Selboe, marketing manager of the island destination.
"Lofoten has very well developed services because of tourism, but the infrastructure is under pressure now," she says.
In sunshine tourist destinations, there's a far more mixed picture.
Speaking from the island of Lesvos, Thanassis Kizos, professor of rural geography at the University of the Aegean, said Covid had burst an Airbnb bubble on many islands, with house prices falling as a result.
Younger people, he said, were already struggling to compete in the housing market prior to the pandemic because of unemployment and rising living costs.
On Lanzarote, a rush of EU citizens to the island to work from home failed to compensate for the loss of tourists from the UK, the island's main market. Dan Cox, sales manager at Sue Cox estate agents, said there was a noticeable trend away from commercial investment towards people from mainland Spain, especially the north, buying rural homes for personal use, rather than holiday rentals on the coastline.
Back on Orkney, the trend towards an older demographic is mirrored, but the effects of the pandemic were not those predicted. When Luke Fraser was appointed programme manager at Building Back Better, Aspire Orkney's Covid recovery plan, he thought the challenge would be to counter mass unemployment and inject life back into a shattered tourism industry.
Instead, the priority is to address labour shortages in key sectors of the economy and to ensure there are enough new homes to meet sustained demand from those arriving to fill key vacancies.
"We have seen net in-migration every year for the past 20 years," he says.
"Our population has grown in that time from just over 19,000 to 22,000, at the same time as Shetland and the Western Isles have seen their populations drop. We have had more deaths than births, so without net migration our population would also have fallen. At the same time we have had very low unemployment, below 2%, which is effectively full employment."
With a healthy growing economy, new workers have to be "imported", but now a soaring property market is making that more difficult.
Newcomers are attracted by the important archaeological work being done by the University of the Highlands and Islands and by Herriot-Watt University's renewable energy campus.
"We are getting whole families migrating here, which shows that the community is both accepting new people and drawing others in.
"Net in-migration has had a positive effect but at the same time we have to make sure that it does not stop local youngsters getting on the housing ladder and progressing."
A big change during Covid has been movement to the more remote islands, enabled by good broadband connections, rather than just to the main towns of Kirkwall and Stromness.
"People are saying 'we have wanted to move for years but now we have the opportunity'.
"We are seeing people moving to take up work, but we are also seeing people moving who previously couldn't do so because they could not work remotely.
"Properties going to people who have never set foot on the islands but they get someone local to look for them.
"We are hearing about some significantly above-asking-price offers."
Fraser and his colleagues are determined to build a solid platform for the future and are carrying out research to determine the full extent of demand for housing in Orkney. This will help to build the case for "different and innovative solutions to providing housing in a small rural island area", as well as access Scottish government funding for further housing development.
"Between 1,400 and 1,500 new homes have been built in Orkney in the past 10 years and a further 1,100 in the previous decade. There are only about 11,000 occupied properties in Orkney, which means that around 26% of all homes have been built in the past 20 years – a higher proportion than anywhere else in Scotland.
"To meet continued demand, we will need to develop similar numbers of properties.
"This will require innovative thinking and potentially new ways of developing projects if our community and economy are to thrive.
"Covid has brought us many challenges, but also an unexpected opportunity to go even further and create a better, more sustainable future – we want to be sure to seize it," he said.
The pandemic has had a transformative impact across the continent, but its island communities are in many ways more fragile than those on the mainland: here change may be acute and irreversible… and not necessarily for the better.
Off-shore and off the beaten track
Eight European islands you might not have thought of visiting…
Grímsey
Twenty-five miles north of the Icelandic mainland and, surprisingly to some, the only part of the country crossed by the Arctic Circle. The 61 residents are keen on chess… and fishing.
Leka
Norwegian island on the Hurtigruten steamer route, north of Trondheim. Geologically fascinating – a fragment of North America left behind and tipped on its side.
Sylt
Besides being a retreat for the health-conscious, the rich and famous, this German island in the Frisian chain also boasts wonderful beaches and neolithic remains.
Hauptinsel
Main island in Heligoland, 30 miles out in the German Bight. Blasted close to oblivion by the RAF at the end of WWII and only repopulated in 1950. It has a rich history and pre-history.
Ilha de Armona
Just off the Algarve coast, this natural park is home to 50 people and has beaches to die for.
La Graciosa
Just off the northern tip of Lanzarote, only a handful of families live in a protected landscape that is the unspoiled "eighth Canary island".
Vulcano
The southernmost of the Aeolian islands, off northern Sicily, it's blessed with hot pools, mud baths and sulphur jets (which can be smelly). Local Malvasía wine is great for lazy afternoons.
Amorgos
You need enjoy long boat journeys to reach this unspoiled Greek Cycladean island of two villages, one road, a cliff-face monastery and Minoan ruins.