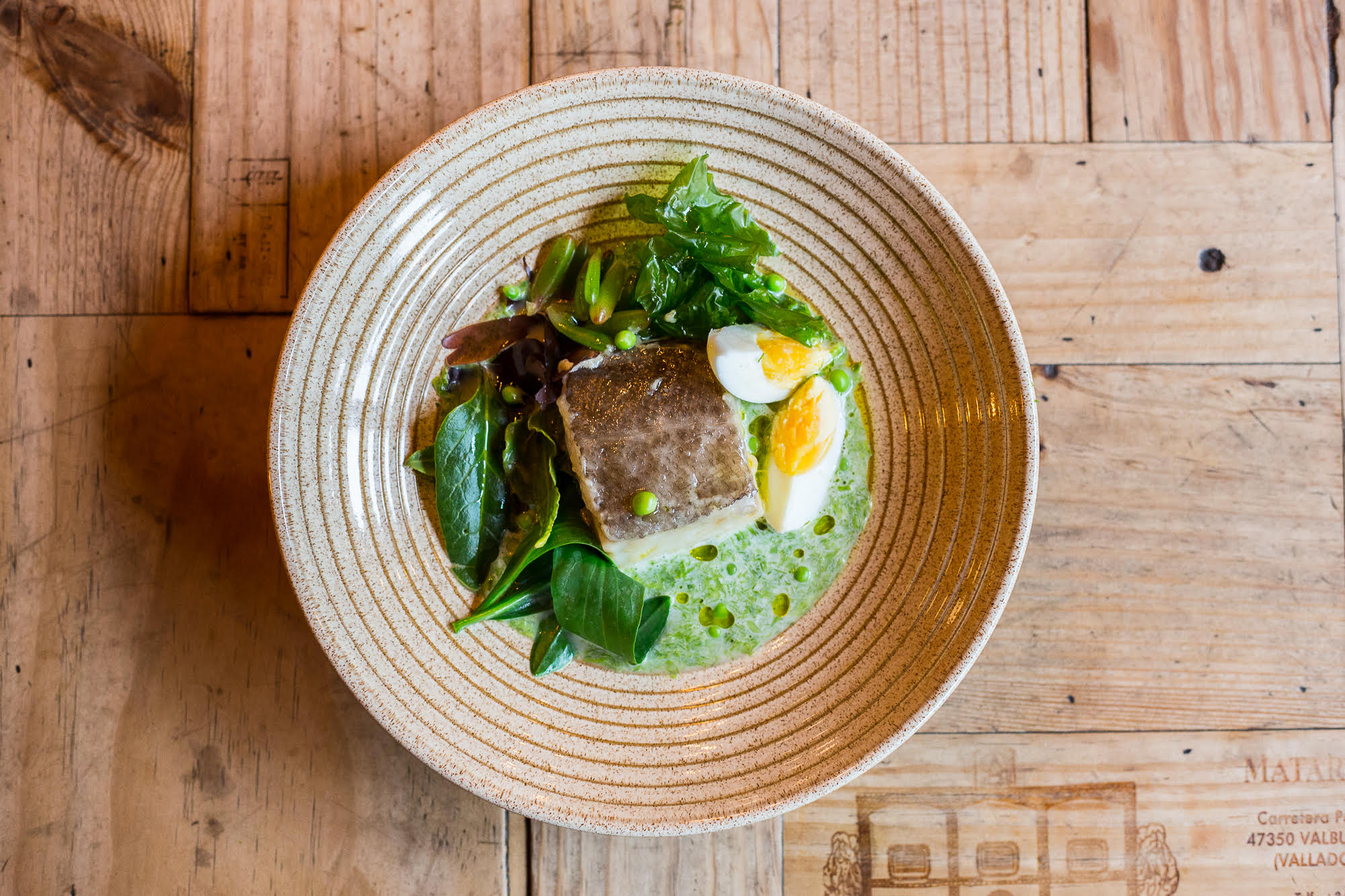 José Pizarro is one of my favourite chefs. Not only is he an excellent cook, but he is a genuine, effortlessly warm person.
I could say these characteristics translate into his food but that would be ridiculous. They do, however, show in spades in his restaurants in London and Esher, Surrey, where menus are always relaxed and the service always charming.
His latest outpost can be found at the Royal Academy of Arts on Piccadilly. It opened this month, a decade since he launched his first eponymous restaurant in Bermondsey, south east London. There you'll find dishes like wild white prawns in garlic and chilli, and a truffle and Ermesenda cheese sandwich.
Pizarro is often referred to as the Godfather of Spanish food in the UK. This might appear grandiose but it is justified. Since arriving from Extremadura in 1998 he has pushed the country's cuisine here, ensuring jamón Ibérico became a British bar snack and helping to popularise fish like hake.
There is still work to be done. To this day, the majority of our hake is shipped to Spain. If you want to keep some for yourself, here's Pizarro's recipe where the fish is cooked with green sauce and peas.
The recipe (serves 4, prep time: 15 mins; cooking time: 20 mins)
Ingredients:
3 tbsp olive oil
3 garlic cloves, peeled and finely chopped
1 small shallot, peeled and finely chopped
1 tbsp plain flour 200ml txakoli (a slightly sparkling Basque white wine), or dry white wine
150ml fresh fish stock Sea salt and black pepper
4 × 180g hake fillets
200g frozen (or fresh) peas
200g live clams, cleaned 8 spears white asparagus (or 4 large ones), woody ends cut off, blanched for five to eight minutes.
1 small handful finely chopped parsley
Method:
In a large frying pan for which you have a lid, heat the oil on a medium heat, then fry the garlic and the shallots for three or four minutes, until lightly golden.

Add the flour, cook, stirring, for about two minutes, then slowly add the wine and cook for another two minutes. Add the stock gradually to make a smooth, silky sauce. Season the hake, lay it in the sauce and cook for four or five minutes. Add the peas and clams, cover the pan and leave to cook for two or three minutes, until the clams open.

To finish, add the asparagus and parsley, simmer for a minute to warm through, season to taste and serve with crusty bread.