"À consommer avec modération" (drink with moderation) read alcoholic beverage advertisements in France in the 90s and noughties as the country waged war on Le binge drinking. "Well sure, but who is moderation?" 
This quick-witted response became the catchphrase for French/English bilingual stand-up comedian and improviser Tatty Macleod's childhood and it's a joke that has permeated her memory. But nowadays, it makes her laugh because if there was ever one word to sum up the differences between the English and the French, it would be moderation. 
"The English are not moderate people," she tells me. "They're either cute and awkward or get smashed and accidentally end up at a rave." The English are binary people, whereas the French are more than capable of having one glass of wine and calling it a night, she explains. 
Poking fun at the Brits and their love of a tipple slots easily into her repertoire. But, drinking culture is not the only difference between the Brits and the French that Macleod's taken note of in her comedy routines. 
---
From the age of four to 18 Macleod lived in France. There, as her mother was English, she was raised in an English-speaking household and so her bilingual identity began. "My home life was Coronation Street and baked beans and then when I went to school it was pâté and bonjour", she laughs.
At 18, she returned to England to study law at university before changing tact to complete a masters degree at the Royal Central School of Speech and Drama. She began writing and directing with a focus on "her thing" – comedic acting. Paired with a friend, she put a modern twist on a classic Molière piece turning it into a bilingual production. With people requesting her act after the performance, it was a success and it was the first time she realised how she could make the French and English language mesh together in her work. 
Then the pandemic hit and opportunities for live gigs vanished along with her work as a tour guide. Working in a law firm she took up after Coronavirus hit, she found she needed a creative outlet. So began her online sketches on social media. 
At first, she dabbled with different material. "I'd done sketches in the past before that had been popular such as ones about mothers but they hadn't stuck with me as it wasn't part of my identity, I'm not a mother". Then she posted her sketch of a French and English woman during a break-up and it was something of a eureka moment for the comedian.
In this video, the English character broaches the delicate subject softly, "I'm just not sure this is working?" In contrast, the French, naturally wearing a white and black striped top, shouts "go f**k your mother! It's over!". Trying to ease the situation, the English woman offers her ex tea, but the French, in turn, declares she's drunk all the chateauneuf du pape.
Inspiration struck. "There was much to explore here," she thought straight away. Evidently, she was right.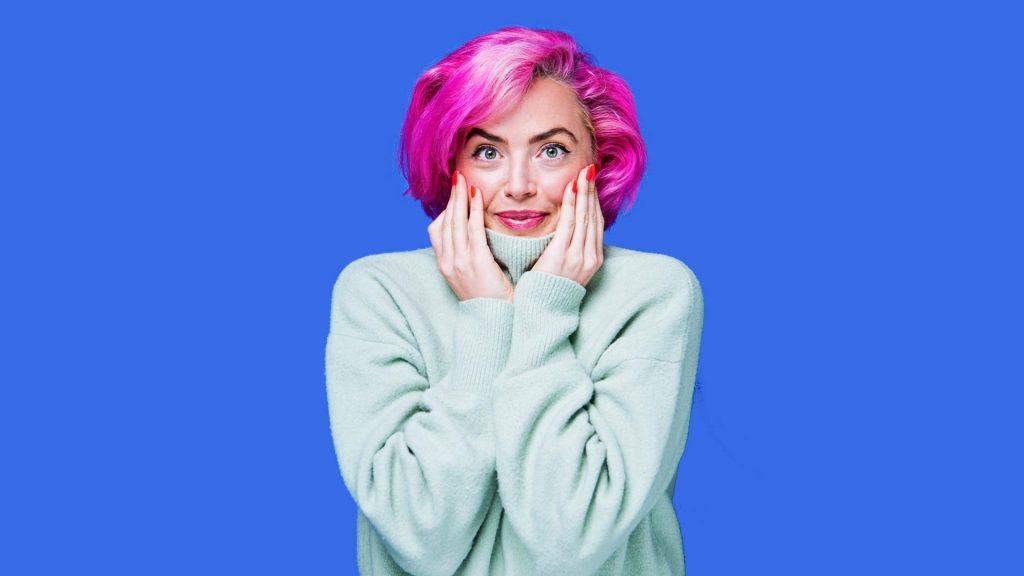 What followed on Macleod's TikTok and Instagram profiles was a collection of videos poking fun at the French and English in daily life settings. They range from French vs. English parenting on the beach, where the former tells Justine to go swim or play on the rocks and to return back at 6pm. After all, is she allowed to relax? The latter wildly gesticulates her hands around her face, calling to Phillipa to enquire as to whether she has suncream on, while sporting a generous dollop of the stuff on her own nose. 
Another displays the differences in healthcare. The French doctor is outraged when a woman takes 3 days to see her GP for a rash, prescribes her with antibiotics and steroid cream and sends her on her way. It's a good thing she came in when she did, "Marie-antoinette came in with the same thing last week. Now she's dead". Then the English doctor steps up to the plate to give her medical advice – has the patient heard of ibuprofen? 
On occasion, Macleod writes the characters breaking out on their own. What was her French character's reaction to Kim Kardashian's latest advice for women in business (get your f**king ass up and work)? "Non," she retorted after the business guru had finished talking in the infamous viral clip, adding that her ass was just fine where it was. 
Collectively, these have now amassed over 35 million views. 
French and English form equal parts of Macleod's identity, but is there one she prefers to perform in? "I always quite enjoy being a French woman," she confesses, as it reminds her of her friends back home. "I always think 'would they say this' or 'how would they say that?'" she laughs adding that she sometimes even strikes up a conversation with them for creative inspiration. 
Last year, Macleod was a semi-finalist at the Funny Women Awards and deemed "one to watch". However, there was a different accolade I was curious about, out of the two nationalities who are the better sports? Apparently, it's the English. "You can be really harsh about them and they'll just be like 'yeah! We're a mess'". For the French, it's a different kettle of frogs. For them, Macleod has found, "you make even a small joke and you can be met with sounds of quoi?" Videos showing the English to be messy, bad at dating and uncultured in their cuisine with the French as the opposite go down a treat. Dare to reverse the roles and it's not quite met with the same appreciation.  
What the English are also fairly apt at, is being subjective to speaking Franglaise in France and trips I have participated on have been no exception. It's a makeshift language used by somewhat unhelpful tourists who speak English with a strong French accent with the occasional French word thrown in. Although, perhaps this isn't as unhelpful as I thought. "Well, you know," Macleod starts,"putting on that French accent does actually help them understand what you're trying to say". I immediately think twice about disclosing this with those at home. After all, it would be unfortunate to encourage ma famille. 

Tatty Macleod is a French/English bilingual stand-up comedian and improviser. Her sketches have amassed over 35 million views across Instagram and TikTok and she was a 2021 Funny Women Awards Semi Finalist and "One to Watch". Tickets to her show, Liberté, Égalité, Comédé, can be found here.
Most popular