When Carl Jung mused about the collective unconscious, he might have been thinking about fairy tales. In theorising about deeply embedded pan-generational shared memories, it's possible his own had been nudged and tickled by whatever version of ancient tales he was told as a child.
Fairy tales go back a very long way indeed. If you think the fact that Come on Eileen was released closer to the D-day landings than to today is pretty startling, then fairy tales will blow your mind. Research has revealed that the stories we grew up with as Jack and the Beanstalk and Beauty and the Beast can be traced back to the Bronze Age. Not only that, the presence of ogres in
fairy stories is believed to relate to a time when Neanderthals were still at large on the planet as well as humans. This overlap, which goes back 40,000 years, could explain why so many cultures across Europe in particular have legends and traditions involving "little people", from pixies to trolls to leprechauns, all of whom may be part of a Jungian throwback to real encounters, handed down the generations until they are enmeshed in lore and landscape, the memes of their day, passed around unattributed as cautionary tales for children or told by an itinerant storyteller to a rapt audience at an inn or market square.
Eventually these oral fables would be noted down by collectors and folklorists and published, the permanence of print establishing definitive versions.
---
Over the past century or so fairy tales have suffered a little from Disneyfication, princesses in pointy hats and veils held captive in castles by evil dukes while handsome princes in tights ride through forests, outsmarting witches and smiting ogres to transfer their quarries from one form of captivity to another, namely matrimony.
Yet fairy tales have more in common with the darkest gothic fiction than popcorn and pick'n'mix, infused as they are with torture, dungeons, malevolent forests and hefty doses of the supernatural. Hans Christian
Andersen's stories involve all sorts of grisliness, from the eponymous Steadfast Tin Soldier melting in an oven to The Little Mermaid losing her tongue in exchange for human legs that cause her excruciating pain with every step. When people talk of a "fairy tale ending" they certainly don't mean misery, heartbreak or some kind of Sisyphean task carried out for eternity, but that's quite often what you find when you go beyond the animation to the source stories.
Like many of us, travel writer Nicholas Jubber grew up with fairy tales. When he noticed his own children enjoying the same stories despite the increased competition from iPads and the cartoon channels he resolved to go deeper into the tales and find out what lay behind them.
The Fairy Tellers: A Journey into the Secret History of Fairy Tales could have
been a whimsical journey in which Jubber mused beneath castle ramparts
in Bavaria or hiked through the conifer forests of the Carpathians in search of Beauty, Beast, Rapunzel and Cinders. Instead, he goes in search of some of the figures responsible for the fairy tales we know today and it pays off, their lives turning out more often than not to be as wild, adventurous and heartbreaking as the stories themselves.
Take Hanna Dyab, for example, who brought us Aladdin and Ali Baba and the Forty Thieves among others, but has never received the credit he deserves. Jubber rightly thrusts him firmly into the spotlight.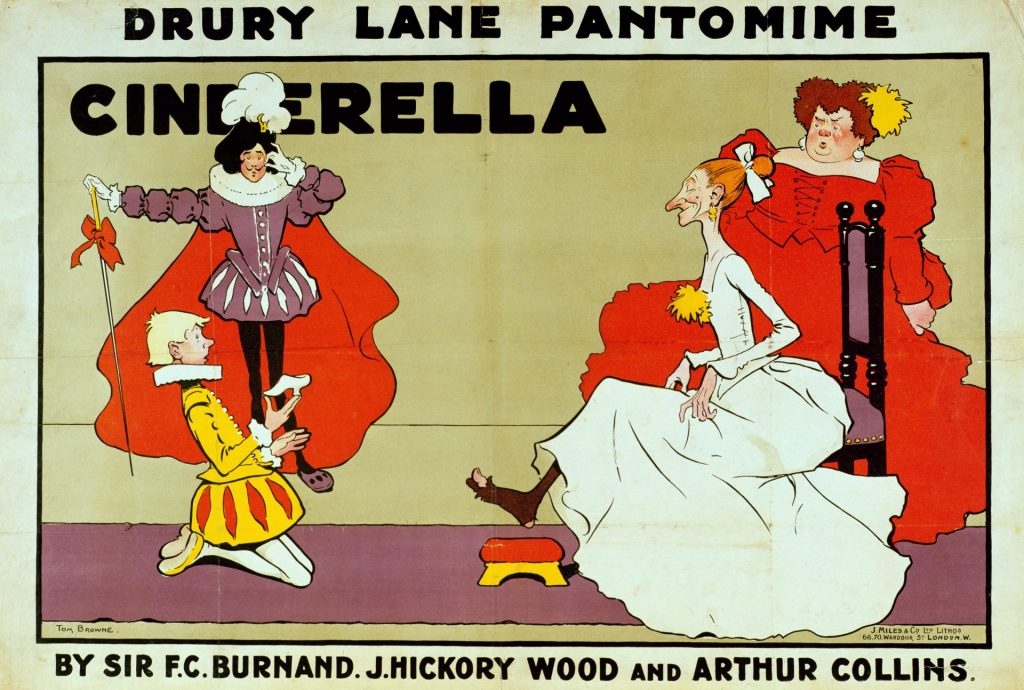 Born in Syria around 1688, in his teens Dyab became a novice at a monastery but left soon afterwards and on his way home to Aleppo bumped into the French antiquary and explorer Paul Lucas, in the Middle East looking for antiquities to add to Louis XIV's collection.
Impressed by Dyab's intellect, the stories he told and his gift for languages, Lucas invited the young Syrian to Paris. They arrived in 1708 and Dyab's experiences, published much later as The Book of Travels, provide a spectacular insight into Paris in the reign of the Sun King, a time that must have seemed out of this world to most visitors, let alone a young man just arrived from Syria.
Introduced to the French court, his descriptions of Versailles are remarkable enough, but it's in his observation of the extraordinary in the everyday that make Dyab stand out as a natural storyteller.
"I became like a statue," Jubber quotes him as writing of a visit to the barber during the freezing French winter of 1709, "the frost made the hairs fall off my moustache and I believed I would die." Servants had to smear him in eagle fat and wrap him in blankets when he arrived back at his lodgings.
In Paris Dyab met Antoine Galland, then two volumes into his seven-book
translation of One Thousand and One Nights, which were already a literary
sensation, and unloaded his stories. Jubber credits their meeting as "one of the most fruitful in literary history, giving to the West some of its favourite
tales of the East".
Yet it was only Galland who emerged from this encounter with a place in posterity assured. Essentially, Dyab was double-crossed. Aladdin and Ali Baba and the Forty Thieves would appear in later volumes of Galland's translations and become two of the greatest and most famous stories in
literary history, yet Dyab went entirely uncredited. This injustice only began
to be amended in 2015 when Dyab's autobiography was published and translated for the first time.
Soon afterwards Dyab was hoodwinked out of Paris itself, Lucas complicit in the promise of a job offer that never materialised, leaving Dyab stranded in Marseille. Disillusioned by the wiles and treachery of these Europeans, he made his way home to Aleppo via spells as a cook for a Venetian merchant and translator for a Swedish prince, on his return startling his family, who had presumed him long dead.
Jubber brings Dyab vividly to life as an extraordinary character, someone who should be remembered as crucial to the literary history of Europe. Aladdin in particular, honed and moulded from stories picked up in the Aleppo souk, inspired a host of later European writers including Dickens,
Dumas and Tolstoy, not to mention becoming a staple of the British
pantomime season. Jubber's clear affection for a remarkable man living
in remarkable times thrums from the page in an account that will hopefully
help to establish Dyab's long-overdue presence in literary history.
Equally as appealing is the 16th-century Neapolitan writer Giambattista Basile who, as Gian Alesio Abbattutis, wrote Lo cunto de li cunti, "The Tale of Tales", a collection of stories published posthumously, often trippy, sometimes startlingly scatological, but which included the first recorded European versions of Rapunzel and Cinderella.
"The young woman forced to labour for her horrible stepsisters, whisked
away by magic to the ball, who simply couldn't hold on to her shoe – for
European readers, Giambattista got there first," says Jubber.
An amiable sounding chap, Basile tried soldiering for a Venetian nobleman but decided swordplay wasn't for him and headed back south to Naples, where he worked in a string of local government jobs before succumbing to a respiratory condition rife in the region after a major eruption of Vesuvius in 1631.
An unremarkable life on the face of it, but importantly Basile was also writing. His fairy tales would not be published until after his death and even then only thanks to the influence of his sister Adriana, the leading soprano of the day, but without Basile there's every chance we wouldn't have Cinderella, Rapunzel and Sleeping Beauty, let alone the rest.
Basile's work was a major influence on 17th-century French literature and in the 19th century the Brothers Grimm were inspired by the collection, calling it "in every respect a superb book".
The writers and storytellers Jubber searches out here were rarely the creators. The building blocks of Basile's Rapunzel date back to 11th-century Persia, while the origins of Cinderella are in a 9th-century tale from China, for example. As Jubber notes, "the human imagination never stops and nor does its capacity to reprocess narrative ideas from long ago and make them new".
Importantly these stories are for the people and of the people. In Naples Jubber meets a poet raised in crippling poverty in a cave community outside
the city who tells him, "We must remember that magic is an expression of misery and poverty. To help people deal with the many problems they face, the hard work, the mortality of infants, the sickness and disease, they take refuge in magic and superstition."
Jubber concludes this fascinating book by lamenting how the stories' modern successors, from The Wizard of Oz to The Gruffalo, take the fairy tale
away from these roots thanks to the hard-nosed reality of capitalism.
"One thing that can be said for the traditional fairy tale is that it came from many corners of the world," he writes. "The story of the children's book that followed is the story (depressingly in my view) of not only western but anglophone economic domination."
The Fairy Tellers: A Journey into the Secret History of Fairy Tales by Nicholas Jubber is published by John Murray, price £20