These days every great TV moment exists somewhere on YouTube. But I can't find any trace of this one, so it's possible I have imagined it.
My memory is, back in the 1980s, of watching a programme called Enthusiasms, with Bernard Levin. One of his guests was Edward Heath. As I
recall it, Levin was rhapsodising about Beethoven's Fidelio, then turned to the former PM and asked what in life had particularly enthused him. Heath's
reply has stayed with me: "There's a lot to be said for egg and chips".
I don't know of anywhere as enthusiastic about the egg and chip combo as Spain. When Velázquez painted his Old Woman Cooking Eggs in 1618, the potato had recently arrived in Spain courtesy of the conquistadors, who had been introduced to it in its native Peru. They have been happily married in Spanish cooking ever since.
Being a fiercely regional country, Spain doesn't really have a national cuisine. But if there is one universal dish, it has to be tortilla española, the
Spanish potato omelette. Almost every bar serves it, almost everyone has a
view on how to cook it, and the country's most sophisticated chefs toil over deconstructed versions of it. The legendary Ferran Adrià offers a recipe involving a packet of crisps.
Since 2018, a national competition has sought to identify the country's
most perfect tortilla. This year's winner, La Tortilla Madrid, offers sumptuous wedges of it at €2.50 ( just over £2) a slice at its restaurant in the
north-east of the capital. The inclusion of onion divides opinion, though personally I'm a committed concebollista (with-onion fan).
There is, however, general agreement that the best tortilla should be jugosa – gooey in the middle. And that, for the amateur, is the bit that is so hard to get right.
---
Search online for recipes for tortilla española and you'll find plenty. The
ingredients are straightforward: potatoes, eggs, onion, olive oil, salt. It's
the method that is all important, and I don't claim to have cracked it. But
here's what I've learned from lengthy trial and error.
Allow for more oil and time than you could possibly imagine. When I've
seen Spanish people cooking it, the potatoes and onions swim in olive oil.
That will be drained off and reused later. (Our friend Pláci eventually turns it into soap with homegrown rosemary and lemon.)
Sweat the finely sliced onion for a long time until it is soft, brown and sweet. Also take your time with the potatoes – cook them gently. Don't let them go brown or crisp.
Crucially, if you are going to achieve gooeyness, allow the cooked potatoes and onions to cool and then mix them with the beaten eggs before you start
to cook the omelette; don't just add everything to the hot pan.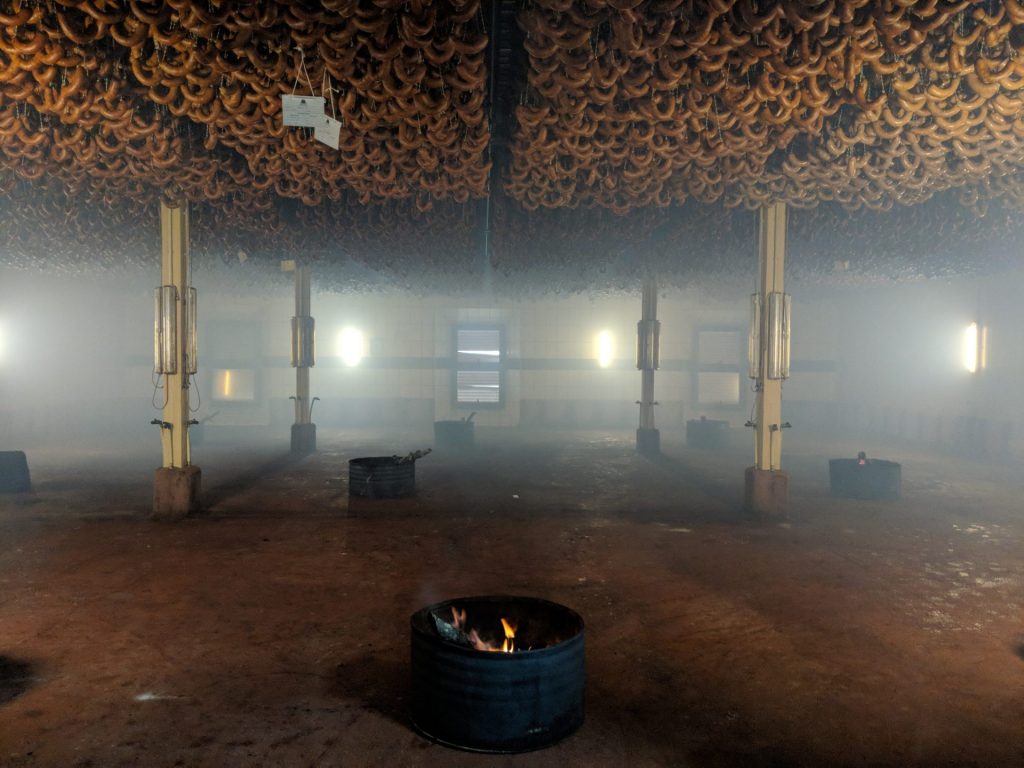 After you've cooked the tortilla for a couple of minutes comes the moment
you've got to flip it. Loosen the edges and place a plate on top. Then quickly
and confidently overturn the frying pan while holding the plate in your other hand. Not easy. Then slide the tortilla back into the pan to cook the other side.
That's how you're meant to do it, but until recently I had more or less given
up on achieving the results you see in bars across Spain: perfectly round and plump like aircraft wheels. Then Julia bought me a heavy, non-stick, hinged, double frying pan capable of producing something very close to the genuine article. It is even magnetised to avoid mishap as you flip.
Our friend Cristy gave her verdict. Top marks for appearance. Internal gooeyness achieved. Potato a little too al dente in places – her tip was to add
half a glass of water to the oil (it works). But the faintest praise was for the pan itself. "Ah, un portugués!" she hooted, implying that no Spanish cook would seriously use such a device.
I'm more confident about Spain's other great egg and potato dish: huevos rotos (broken eggs). As far as I know there isn't yet a national competition
for this, so here's my top three.
Landó, Madrid
It's the signature dish at this traditional establishment beloved of politicians and celebrities. Home-fried chips topped with eggs lightly fried in olive oil, served with sliced jamón ibérico. Simple perfection.
Mesón La Troya, Trujillo
Within sight of the equestrian statue of the conquistador Francisco Pizarro in Trujillo's Plaza Mayor, La Troya serves portions so large you won't need to eat again. The only variation is that the huevos rotos are sprinkled with smoky
pimentón (paprika), also imported by the conquistadors.
Toro, El Puerto de Santa María
The house café at Osborne's sherry bodega serves huevos rotos with top-notch ibérico ham and smoked chorizo known as jabuguitos, from the company's 5J cellars in Jabugo. You could pair it with a glass of oloroso.
Do try this at home. Sautée the potatoes in olive oil, and when they are all but ready throw in the chunks of chorizo. Push them around for a few minutes until the potatoes absorb the colour of the chorizo and the edges are knocked off. Then switch off the heat and break the eggs over the top, allowing them to cook untouched for a couple of minutes. Finally, mix
everything lightly together – the eggs should be broken, not scrambled –
and garnish with slices of ibérico ham. I'm prepared to say this is the world's
finest breakfast.
In Spain, as in life, there's a lot to be said for egg and chips.
Peter Barron is an author for Frommer's Spain. Follow his blog at
adventuresinextremadura.com